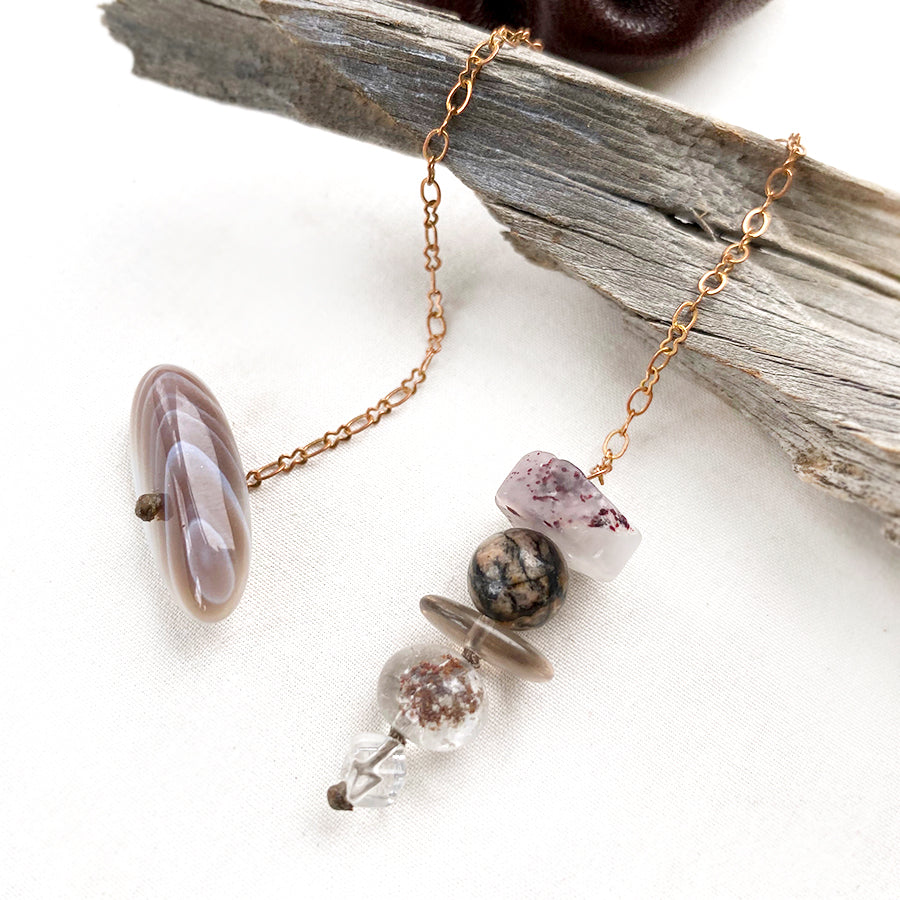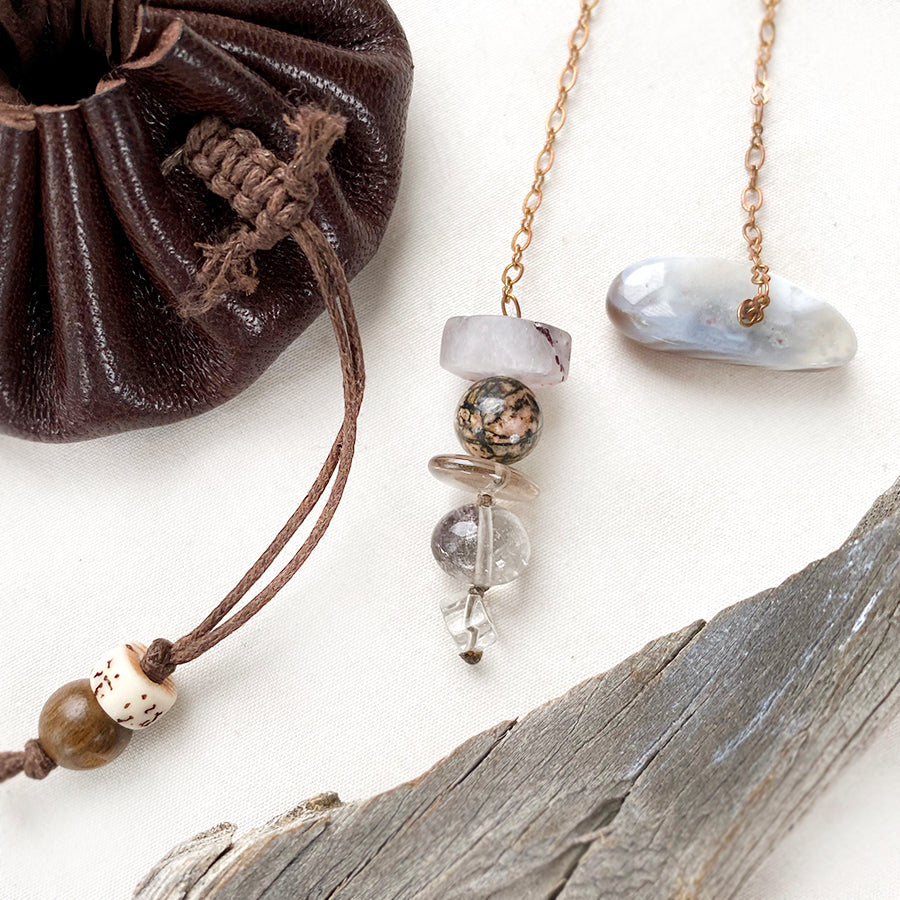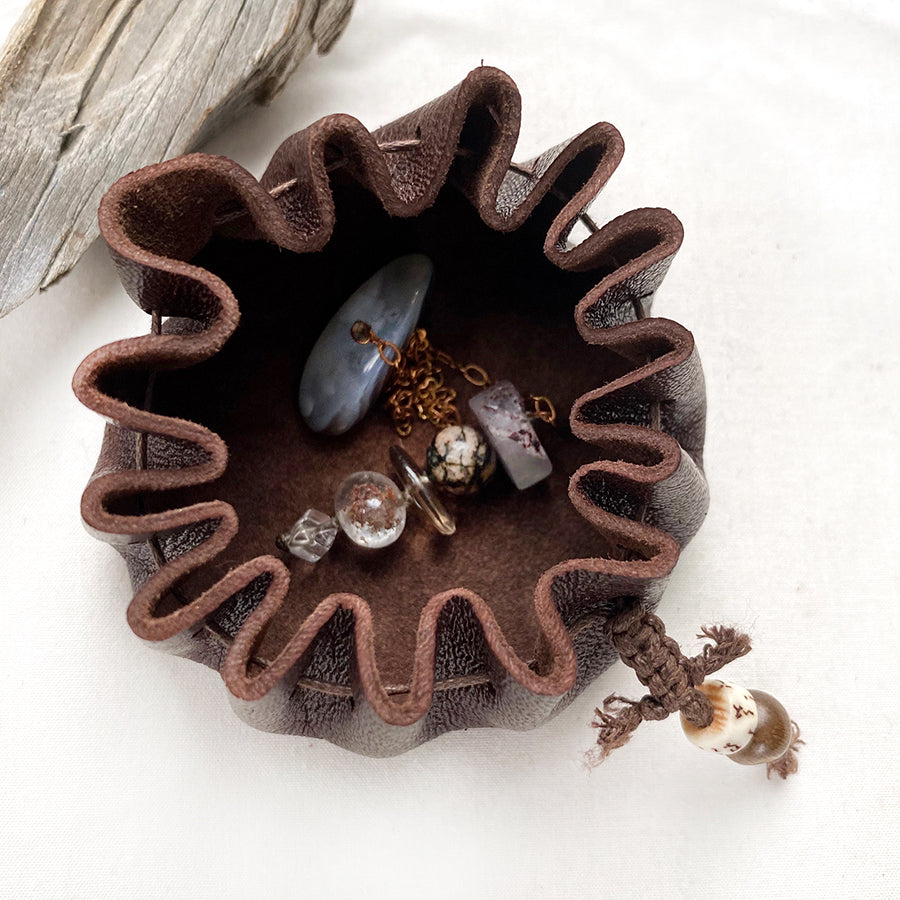 Crystal pendulum for dowsing ~ cairn of five crystals with Agate handle
DESCRIPTION
One-of-a-kind crystal pendulum dowser combining five different crystal types (Lepidochrosite in Quartz, RHodonite, Smokey Quartz, Lodolite & clear Quartz) as a cairn with Botswana Agate handle. This unusual pendulum has artistic, calm feel to it. Perfect if you're looking for an original, personal pendulum to connect with your own energy for maximum results.
The chain is solid, pure copper which is a great energy conductor. The chain is 15 cm (6") long. The Agate handle is just under 2.5 cm (1") in its longest dimension.
This charming dowser comes in a dark brown leather drawstring pouch with simple bead detailing. When not in use, the dowser can be stored in this pouch for safekeeping. This is a handy small size so that you can easily take it with you wherever you go. The pouch has a diameter of just under 7 cm (2.8") - measured when empty and closed, and can also fit another crystal or two to carry along if you wish.
You'll receive this crystal treasure gift-wrapped at no extra charge.
Recently Viewed