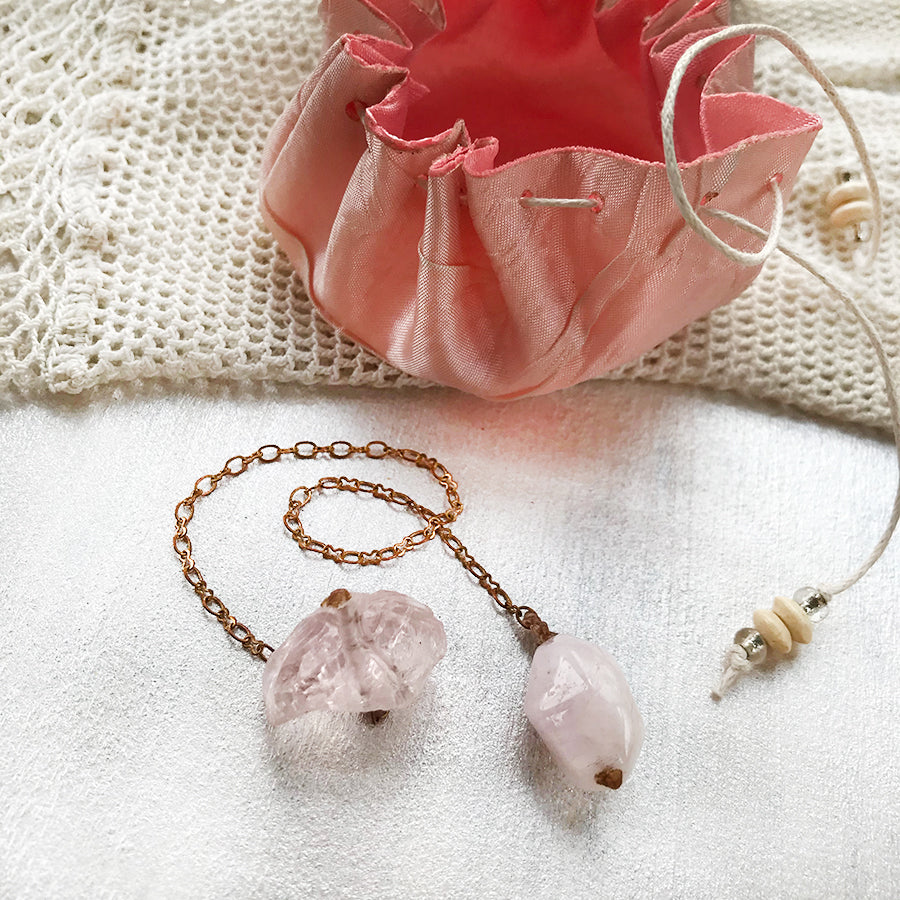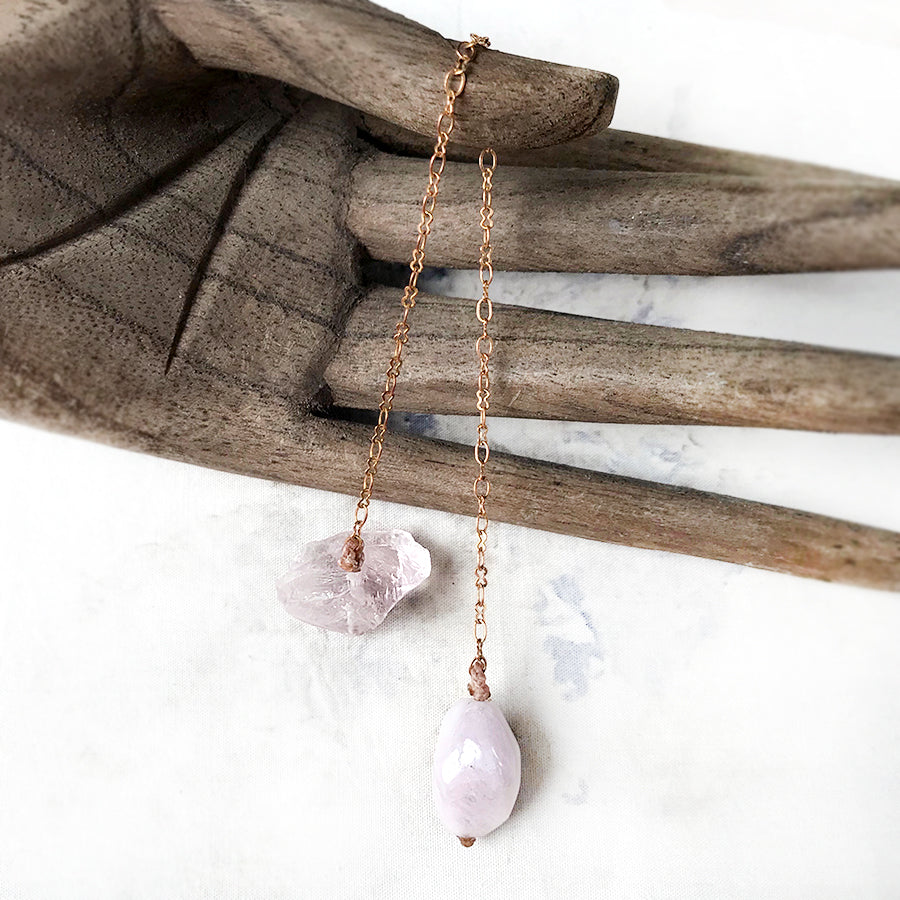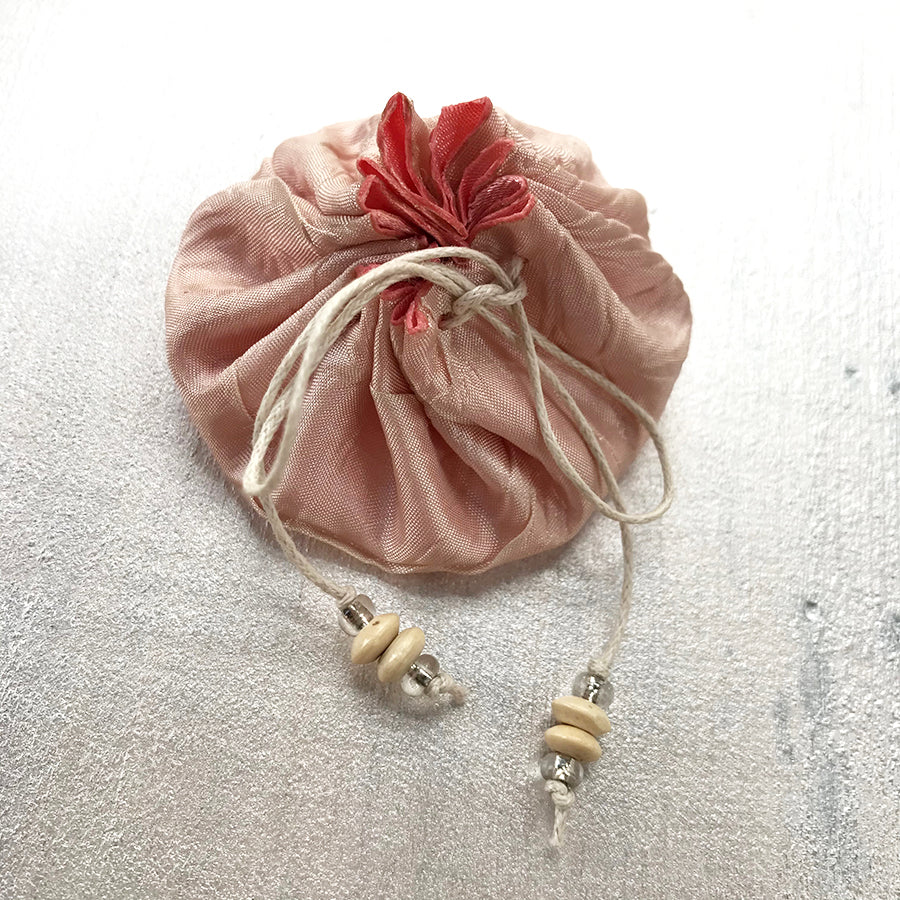 Crystal pendulum for dowsing ~ with Mangano Calcite & Ice Rose Quartz
Description
One-of-a-kind crystal pendulum dowser combining smooth Mangano Calcite with rough Ice Rose Quartz handle. This unusual pendulum would be fitting for many dowsing purposes, way beyond the crystals' own energies. The shape of the Ice Rose Quartz is perfect for those who might like to rest the handle on top of forefinger and middle finger while the copper chain hangs down from between.
The chain is solid, pure copper which is a great energy conductor. The chain is 15 cm (6") long. The Ice Rose Quartz handle is approx. 2 cm (0.8") in its longest dimension, and the Mangano Calcite is just over 1.5 cm (0.6") at its tallest.
This charming dowser comes in a soft, double-layer fabric drawstring pouch. When not in use, the dowser can be stored in this pouch for safekeeping. This is a handy small size so that you can easily take it with you wherever you go. The pouch has a diameter of 7 cm (2.8") - measured when empty and closed.
You'll receive this crystal treasure gift-wrapped at no extra charge.
Crystal properties
MANGANO CALCITE
Stone of peace and well-being with a purifying effect. Carries a sweet, loving energy. Attracts new opportunities to feel and experience Universal Love. Beneficial for clearing away effects of emotional trauma. Enhances energy flow between the crown chakra and the heart chakra. Excellent stone for energy workers and distance healers.
ROSE QUARTZ
Powerful love stone, love that is all-encompassing and unconditional. Awakens one's heart to its own innate love, compassion and acceptance. Vibrates its loving energy to all chakras, offering gentle healing. Soothing and calming. Dissolves anger and resentment. Good for raising one's self-esteem and feelings of self-worth. Balances emotions and is said to support all types of healing. Guides one's life path towards a sense of personal fulfilment and contentment.
Recently Viewed