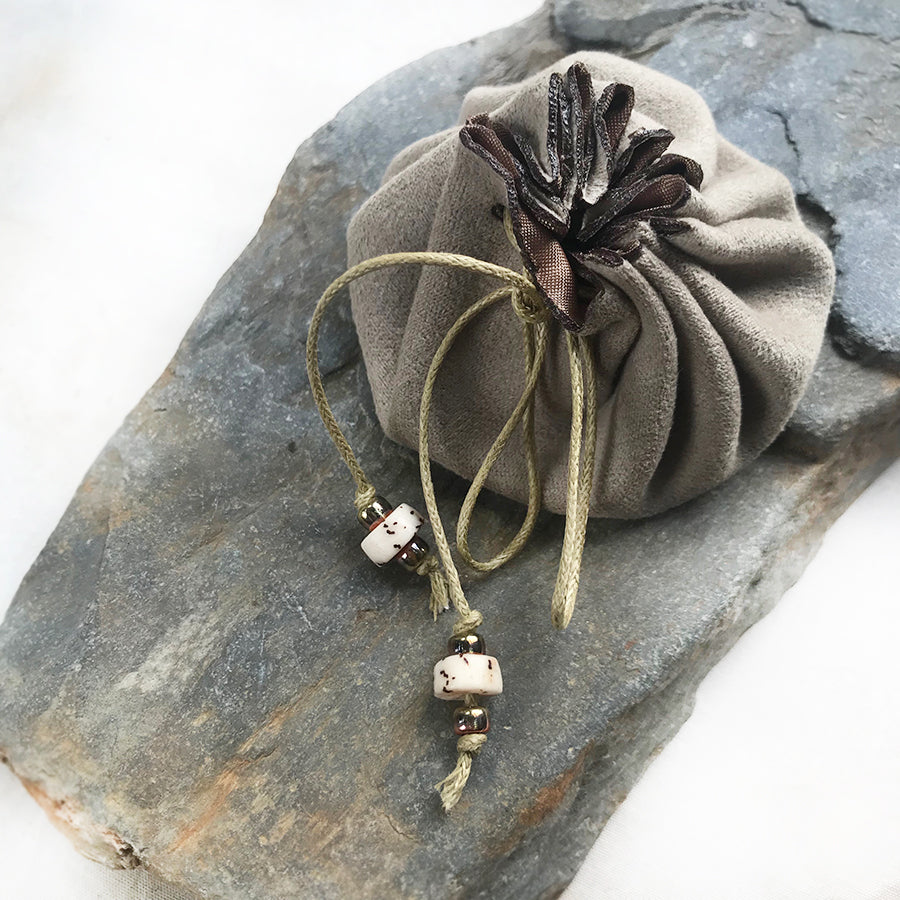 Crystal pendulum for dowsing ~ with Moonstone & Smokey Citrine
DESCRIPTION
One-of-a-kind crystal pendulum combining a Moonstone with Smokey Citrine handle. This unusual pendulum has a pleasant, slightly weighty feel to it, and although the handle is a rough crystal, it's gratifying to hold.
The chain is solid, pure copper which is a great energy conductor. The chain is 15 cm (6") long. The Citrine handle is approx. 2.5 cm (1") wide.
When not in use, the pendulum can be stored in its fabric drawstring pouch. This is a handy small size so that you can easily take the pendulum with you wherever you go. The pouch has a diameter of 7 cm (2.8") - measured when empty and closed.
You'll receive this crystal treasure gift-wrapped at no extra charge.
CRYSTAL PROPERTIES
MOONSTONE
Useful for feeling balanced or when changing aspects in one's life. Symbolises 'new beginnings'. Brings calmness through awareness. Provides the energy to sustain you through stages of growth. A highly intuitive stone allowing self expression and creativity to flow. Provides protection while travelling. A bringer of good fortune. Stone of feminine wisdom, inner growth and strength. Calming and soothing stone, enhancing intuition and inspiration. White moonstone is stimulating for psychic perception, vision and dream work.
CITRINE
Affects a powerful alignment with the higher self. Balances the emotions and helps in uplifting one's mood to be more sunny and cheerful. Brings clarity of thought, and attracts abundance and prosperity through joy. Powerful transformer in healing work. Increases self-confidence and optimism, cleanses the surrounding energies and promotes creative thinking. Releases, dissipates and transforms denser energies on all levels, mental, emotional and physical. Works to release limitations and blockages particularly around the sacral / solar plexus area.
Recently Viewed