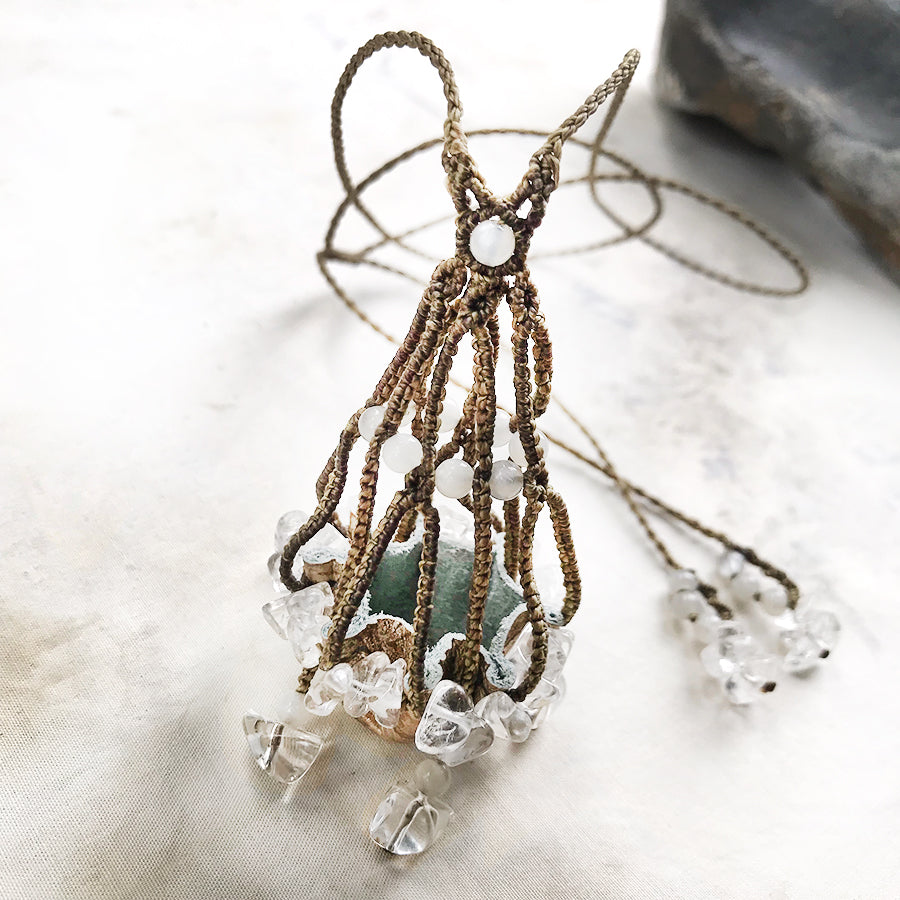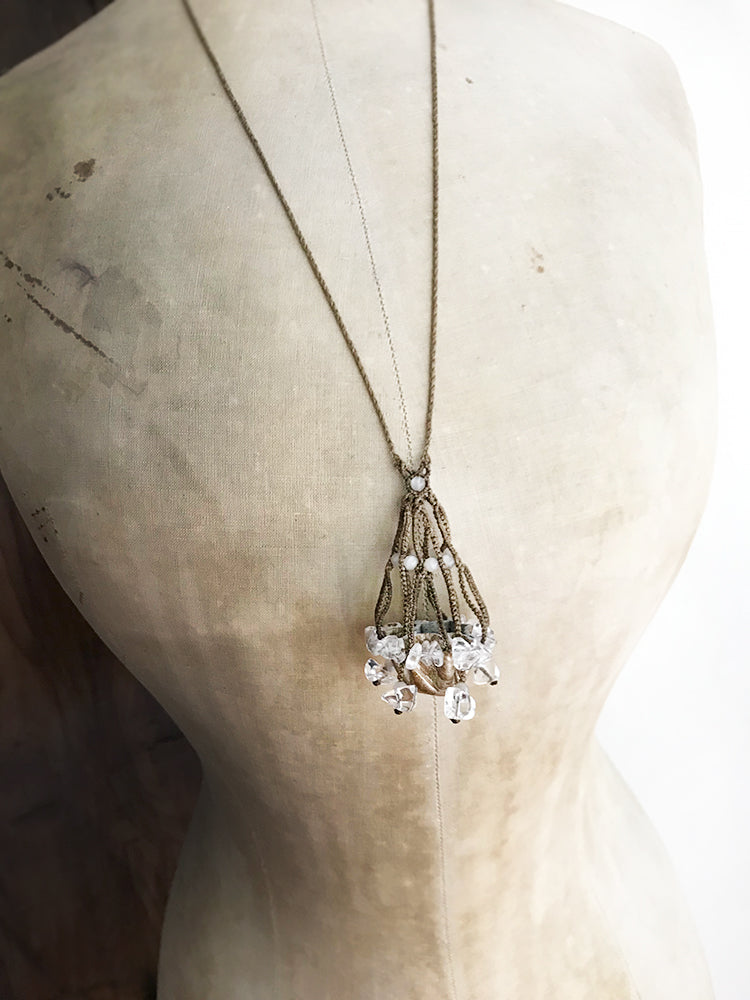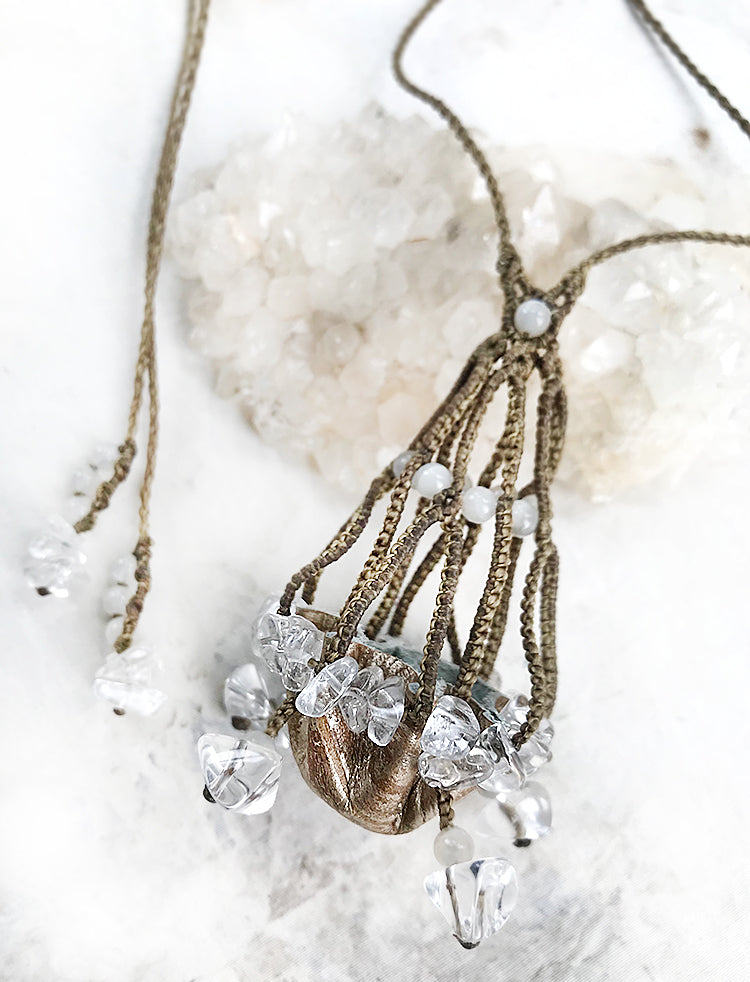 Crystal pod necklace
DESCRIPTION
Decorative, intricately knotted 'pod' with a leather base. Specifically designed to carry and wear a loose crystal that you might want to keep close to you while out and about. The pod is structured so that you can slip in a suitably sized crystal through the knotted strands and change it to another one when you feel like it. You insert a crystal by gently pulling two of the long knotted strings apart and sliding your crystal into the pod. You then squeeze the cluster of strings back into their normal shape.
Important size info:
This pod's tiny leather base has an inside width of approx. 2 cm (0.8") so it's most suitable for similar crystal sizes, meaning the crystal will fit snuggly into this leather 'basket'. The maximum length of a suitable crystal for this pod would be up to 4 cm (1.6") This pod isn't suitable for every loose crystal due to its structure - the holes that let the crystal 'breathe' and show from inside the pod, are at their largest around 2 cm (0.8") so make sure that the crystal you carry in this pod sits securely and won't slip out. The best type of crystal would be one that you place into the pod by first slipping it into the pod through the strings upwards and then moving it downwards into the leather 'basket'. Please be sure to understand the measurements of this crystal pod before purchasing, so you know if it's suitable for your intended crystal(s).
The pod is approx. 6 cm (2.4") tall from top to base. The outer width along the edge of the leather 'basket' is approx. 4 cm (1.6") The necklace length is adjustable from as short as you wish down to just above solar plexus level. It's knotted in muted earthy brown micro-macrame cord, and highlighted with small crystals of clear Quartz and Moonstone. Four of the knotted strands with clear Quartz crystals dangle down the sides of the pod and can be pulled up (to loosen) and down (to tighten) to help manoeuvre your crystal into the pod.
You'll receive this one-of-a-kind crystal pod necklace delicately wrapped to maintain its shape, and securely packaged for its postal journey.  
Recently Viewed