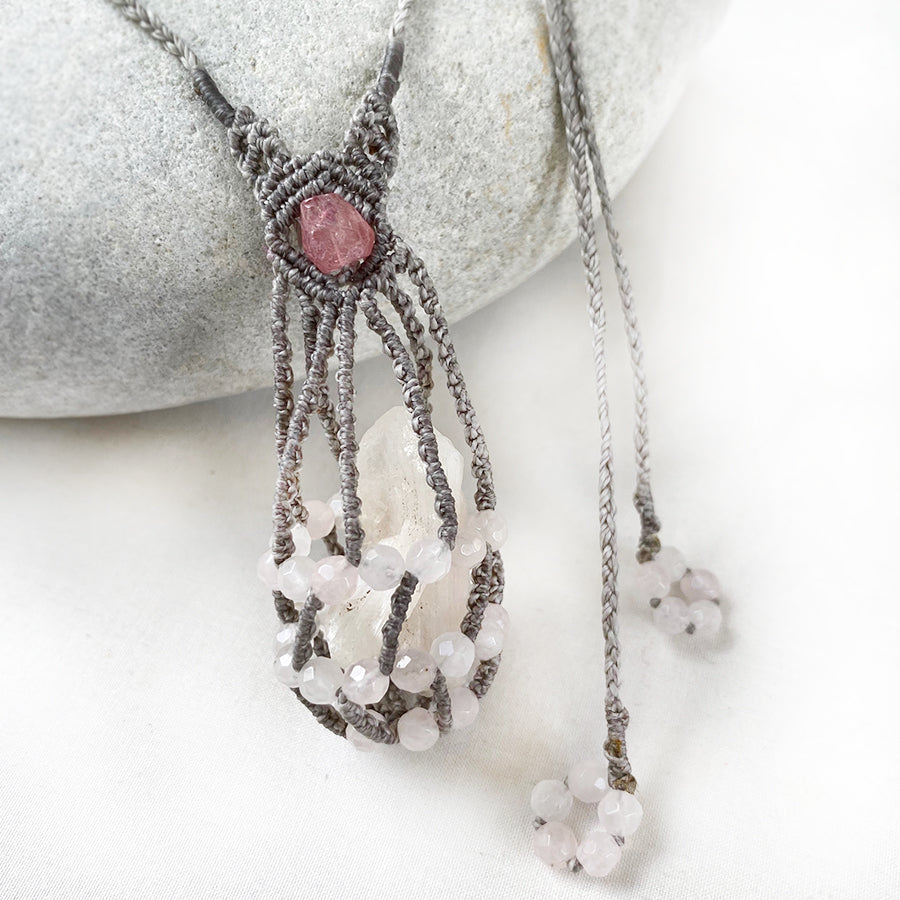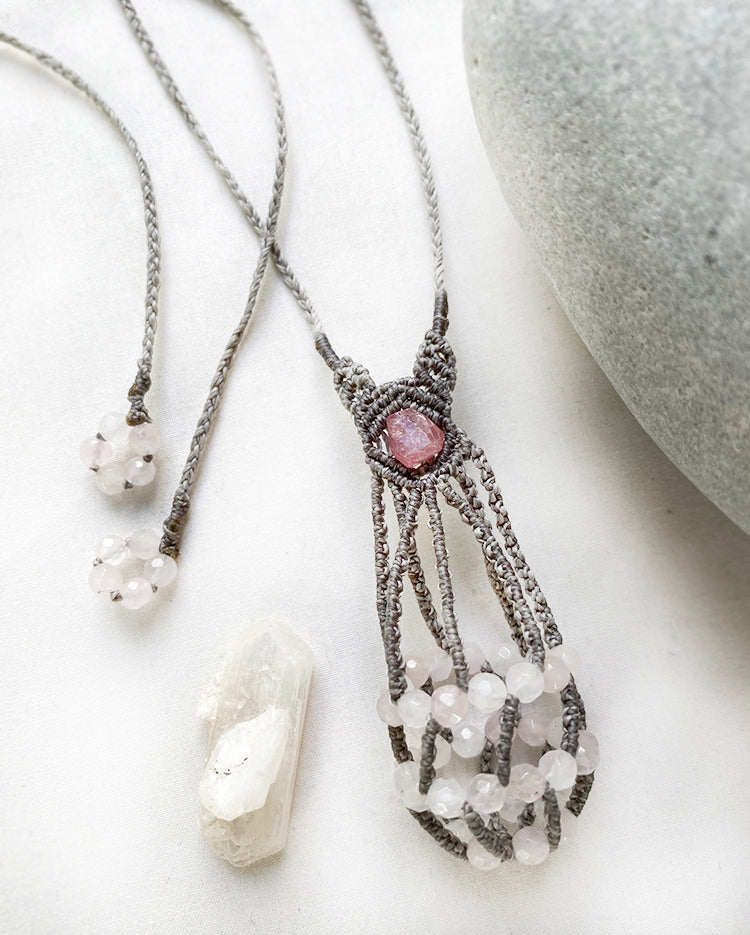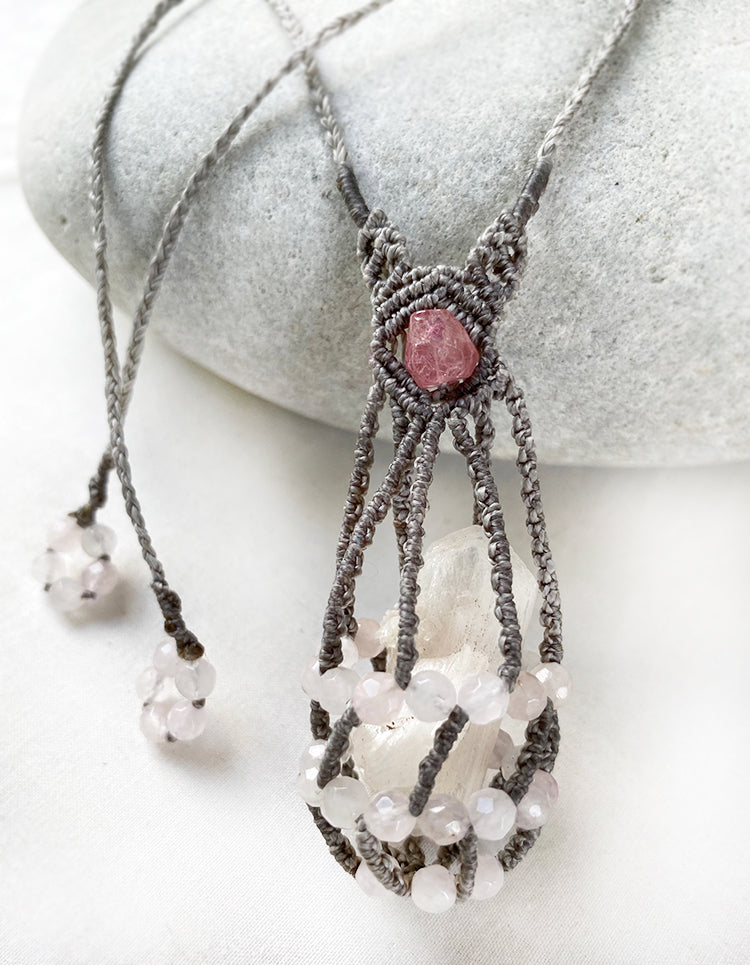 Small crystal pod necklace with Stilbite
DESCRIPTION
Decorative, intricately knotted 'pod', which comes with the pictured Stilbite crystal - you have the option to remove the Stilbite from the pod if you wish and use the pod for your own choice of crystal. You can change the crystal you want to carry at any time by slipping it in through the beaded strands when you feel like it. (You insert a crystal by gently pulling two of the long beaded strings apart at the backside of the pod and slide your crystal into the pod. You then move the cluster of strings to be spaced evenly.)
Important size info:
This pod has a width of approx. 2 cm (0.8") and slightly thinning towards the top to keep the crystals inside snuggly in place. The maximum length of a suitable crystal for this pod would be around 4 cm (1.6"). The is a small pod and can only accommodate smallish crystals - however, it isn't suitable for very thin shaped crystals that might fall through the holes that allow the crystal within 'breathe' and show from inside the pod. Please be sure to understand the measurements of this crystal pod before purchasing, if you intend to use it for other crystals than the Stilbite that comes with it.
The pod is approx. 4.5 cm (1.8") tall from top of the strings to base. The necklace length is adjustable from as short as you wish down to just above solar plexus level. It's knotted in dark grey micro-macrame cord, and highlighted with small Rose Quartz crystals and a pink hue Spinel highlight.
You'll receive this crystal pod necklace delicately wrapped to maintain its shape, and securely packaged for its postal journey. 
CRYSTAL PROPERTIES

ROSE QUARTZ
Powerful love stone, love that is all-encompassing and unconditional. Awakens one's heart to its own innate love, compassion and acceptance. Vibrates its loving energy to all chakras, offering gentle healing. Soothing and calming. Dissolves anger and resentment. Good for raising one's self-esteem and feelings of self-worth. Balances emotions and is said to support all types of healing. Guides one's life path towards a sense of personal fulfilment and contentment.
SPINEL
Stone of calmness and renewal. Offers encouragement and endurance in difficult situations. Lowers anxiety and stress. Stimulating and strengthening, inspires new ways of thinking. Protective in the issues of the heart and is sometimes called "the Fairy Godmother stone".
STILBITE
Crystal of inner peace, love and balance, with an angelic vibration. Said to create a deeper connection with one's soul knowledge. Used for psychic guidance and for expanding one's creative capacity. Helps to let go of anything that blocks positive manifestations. Supports in the quest to discover your true dreams and desires. Associated with the heart, throat and crown chakra.
Recently Viewed