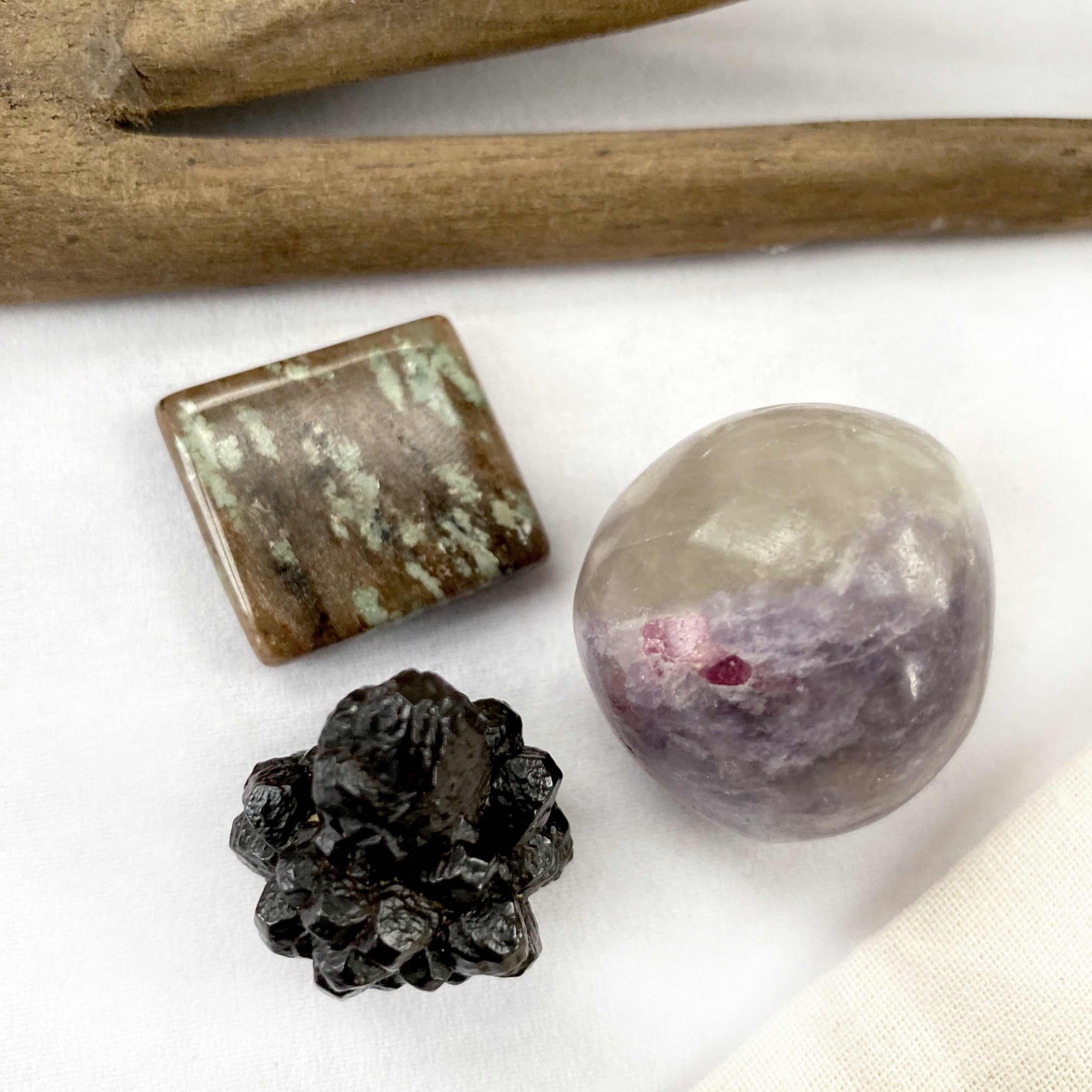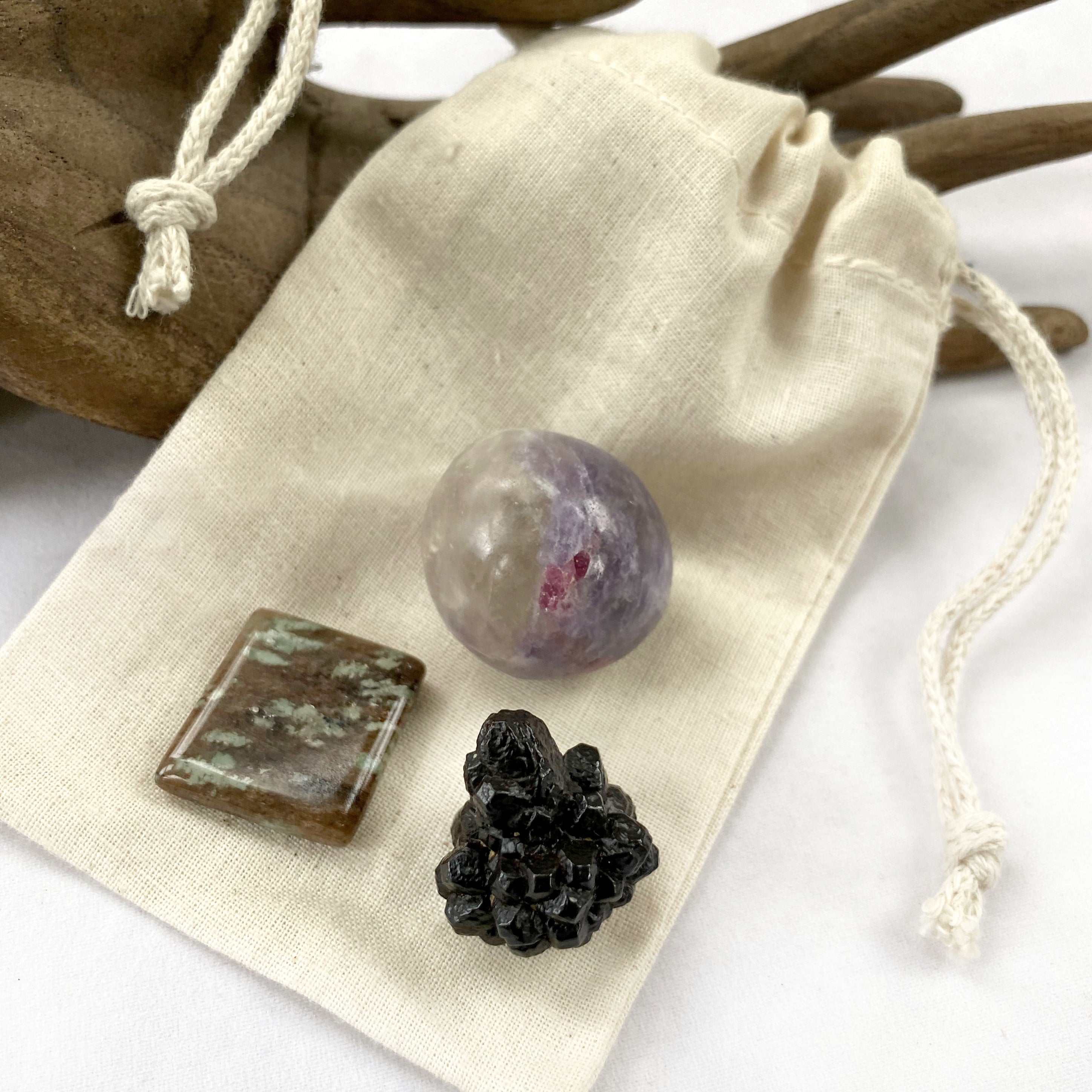 Crystal trio with Nundoorite, Prophecy Stone & Pegmatite
Mysterious trio to work with these crystals' individual and combined energies, whether in crystal grids or crystal healing body layouts. These deep-reaching healing energies are also a perfect addition to the collection of those who meditate with crystals.

This crystal trio comes with Spirit Carrier's travel size 'Flower of Life' crystal grid base.
The largest dimension in each crystal:
Pegmatite 3 cm (1.2")
Nundoorite 2.2 cm (1.1")
Prophecy Stone 2.5 cm (1")
You'll receive this crystal treasure securely padded and wrapped to protect it on the postal journey. Gift-wrapped at no extra charge.
~

PEGMATITE (aka Unicorn Stone)
Balancing and calming support for emotional upheavals. Promoting empathy and compassion, creating a sense of being safely present amidst surrounding overwhelm. Connects you with your inner space of stillness, to access joy and positivity. Helps in moving forward with clear vision and knowing heart, releasing tensions, worries and anxieties.

NUNDOORITE
Creates an energetically secure space within yourself to access peace and harmony in the midst of turmoil. A shielding stone for heart-related matters, connecting the energetic root and heart centres, releasing blockages and opening up insights about progressing toward what you desire in life. Helps in feeling safe within your heart and mind, to be secure and courageous in dealing with whatever life brings.
PROPHECY STONE
Brown and black stones are usually grounding - but not a Prophecy Stone! It works directly with the Crown chakra and the Third Eye chakra. Called "the healing stone of the future and eternity". Powerful meditation stone, it is quite unlike any other crystal you'll ever come across. In stone lore, it is said that Prophecy stones choose their keeper way before the physical connection is made, and that the stone does not 'open' to give its wisdom but to their chosen keeper.
Recently Viewed