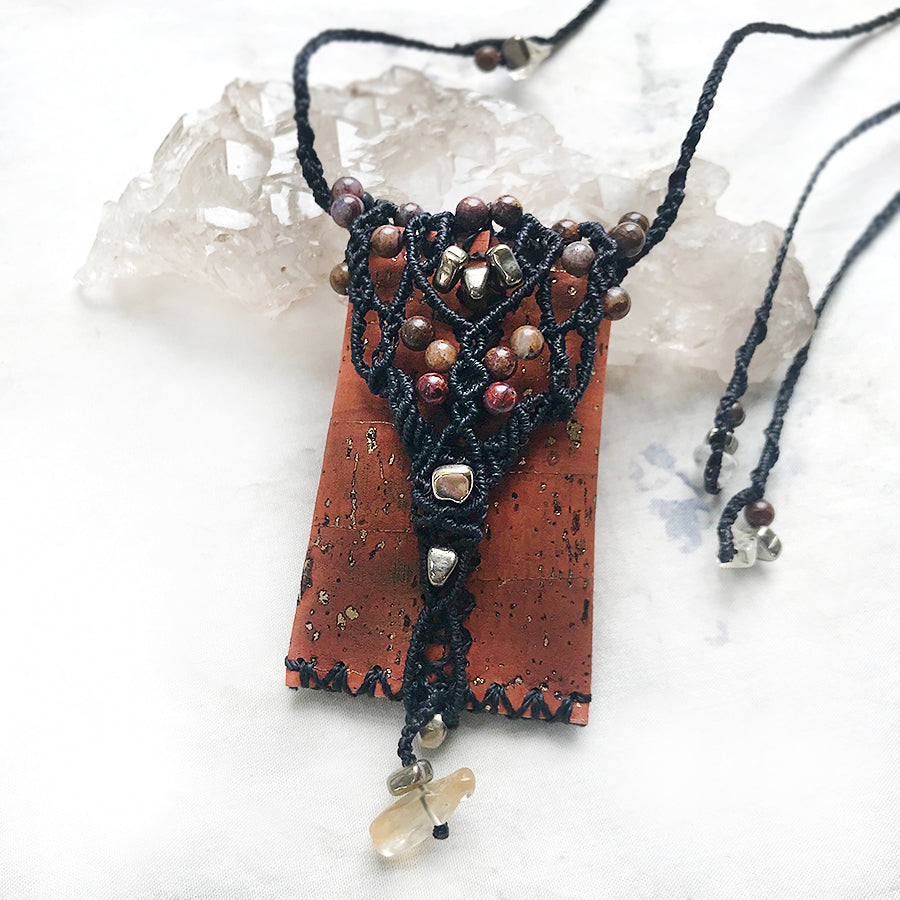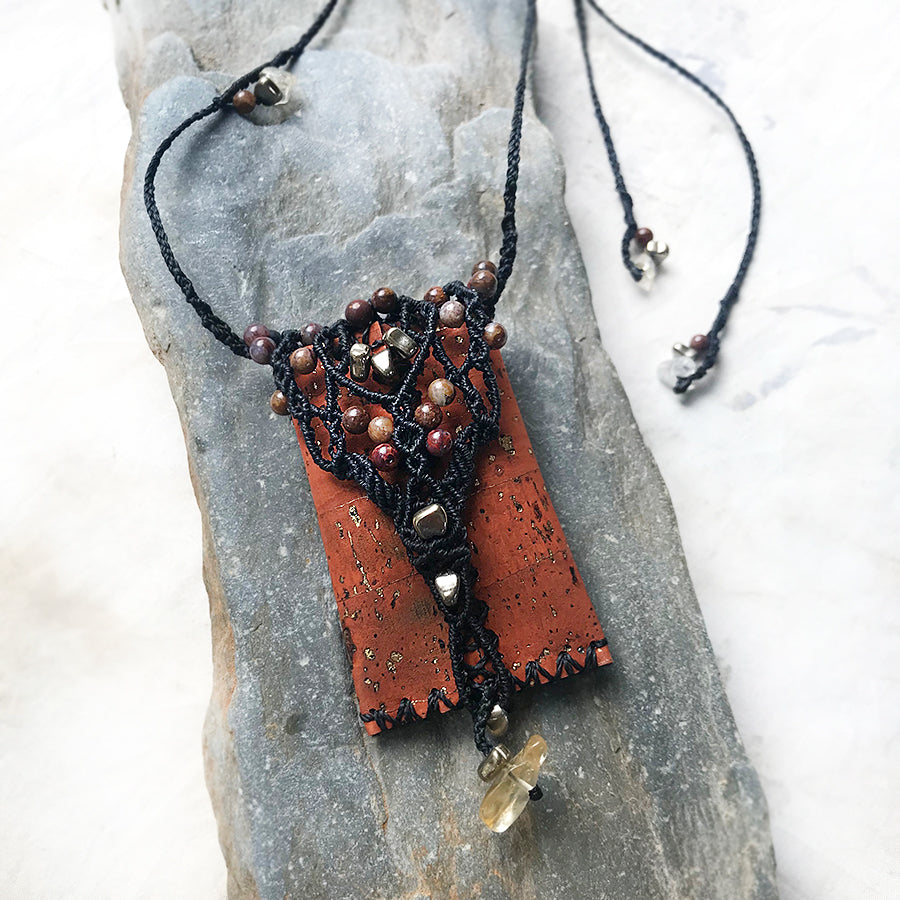 Decorative necklace pouch for crystals & tiny treasures
DESCRIPTION
Tribal style wearable Wisdom Keeper necklace pouch made with deep orange cork ('vegan leather') textured with flakes of gold foil. The closing flap over the pouch is black decorative knotting, interspersed with tiny crystals of Pietersite and gold-plated Hematite. This pouch would be suitable for carrying a small crystal or two, or a folded piece of paper with written affirmations, or any small talismanic items. The closing toggle button is Citrine. There is a little crystal cluster adorning the right side of the necklace braid, as well as the ends of the adjustable braids.

The outer measurements of the pouch are: just over 6.5 cm (2.6") tall and 4 cm (1.6") wide, with closing Citrine through the loop at the base of the pouch dangling a little lower. The inside space in the pouch measures 5.5 cm (2.2") tall and 4 cm (1.6") wide The necklace braid is adjustable from very short down to solar plexus level.

You'll receive this one-of-a-kind Wisdom Keeper necklace pouch gift-wrapped for no extra charge.
Recently Viewed