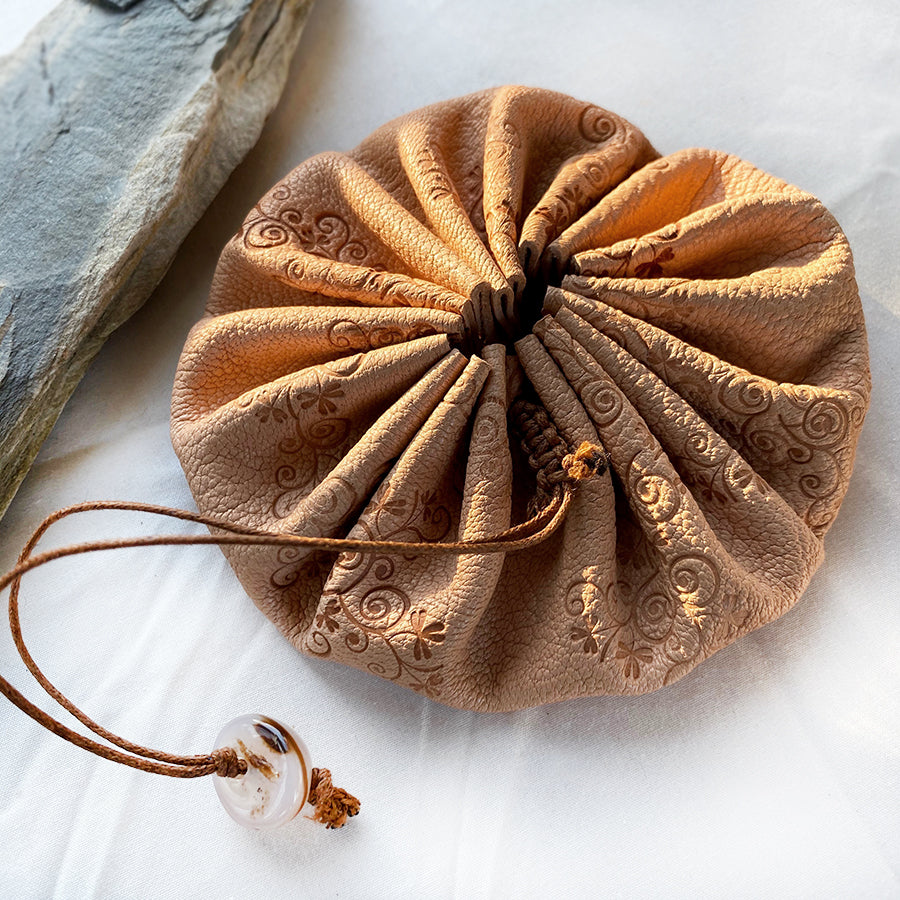 Drawstring leather pouch for carrying tiny treasures
DESCRIPTION
One of Spirit Carrier's classics, the round drawstring leather pouch, to keep crystals and tiny treasures safe when you travel. The leather is light tan goat hide which I've decorated with a traditional technique often used in bookbinding, called 'blind-tooling' - i.e. creating decorative marks on leather with a heated brass tool (some call this 'embossing').
This is a large size pouch, with a diameter of 10.5 cm (4") when empty and closed. The brown cotton drawstring includes an Agate stopper.
Gift-wrapped at no extra charge.
Recently Viewed