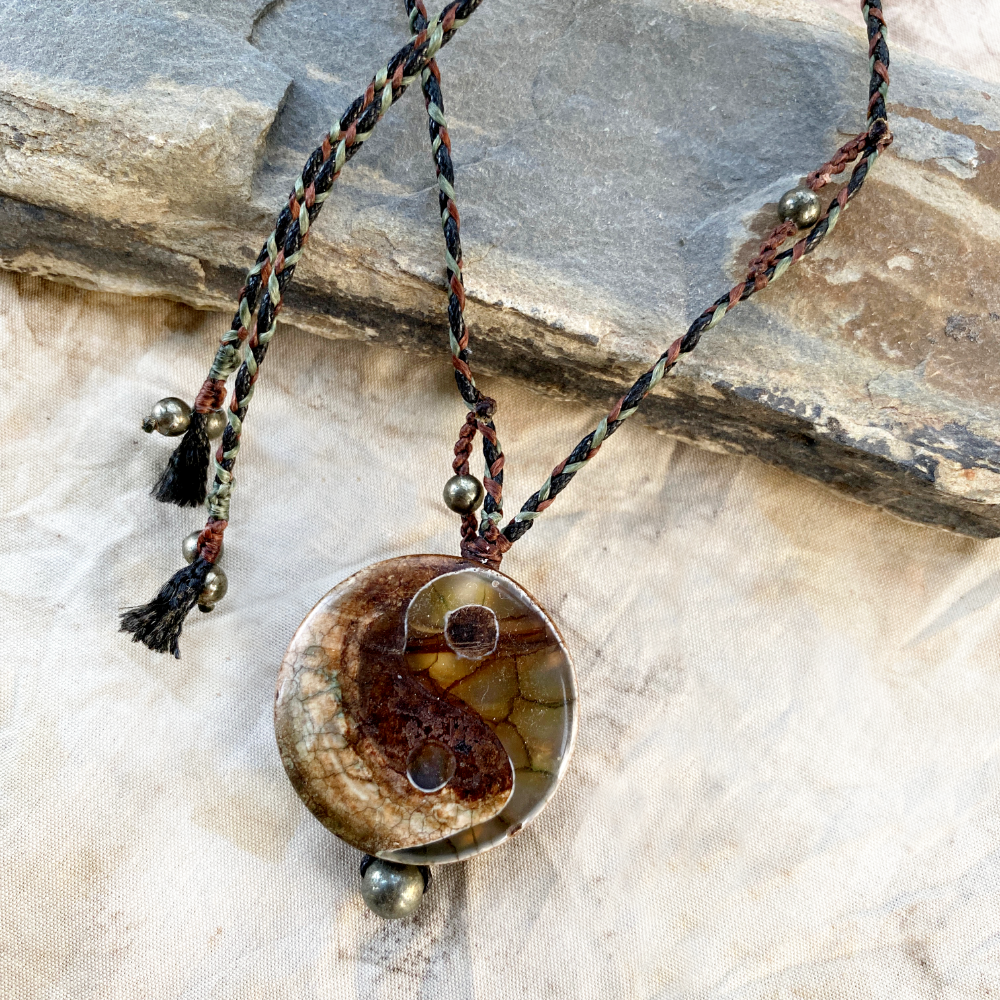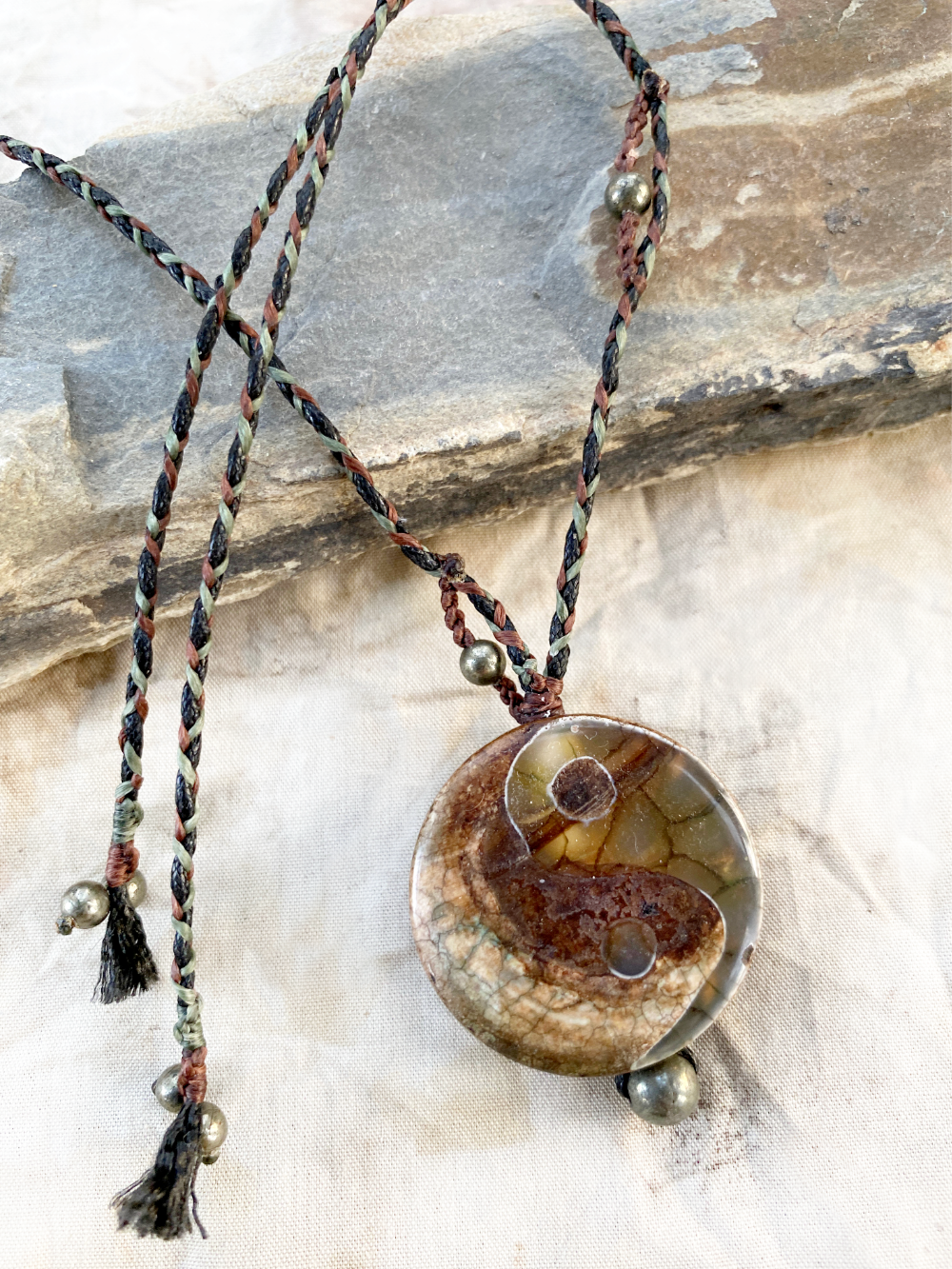 Dzi Agate crystal healing amulet
DESCRIPTION
Crystal healing amulet with Dzi Agate inlays crafted to form the Yin/Yang symbol. The circular shape is translucent at parts, mainly in brown and earthy tones. The necklace is minimally braided in black satin cord combined with beige and brown micro-macrame cords, very strong and durable, yet soft and comfortable to wear. The ends of the adjustable necklace cords are adorned with Pyrite, which also is included on the sides of the necklace braids and the base of the Agate. This is a stylish, minimal crystal energy necklace, perfect for easy daily wear. You could also combine this amulet with other necklaces for an individual look.
The length of the necklace is adjustable from very short down to solar plexus level. The Agate disk is approx. 3 cm (1.2") in diameter and just under 1 cm (0.3") thick. 

There are no metals in this necklace so would be particularly suitable for those with metal sensitivities, energy workers and those who simply prefer not to wear metal.

You'll receive this crystal healing necklace in one of Spirit Carrier's fabric draw-string pouches, great for the safe-keeping of the necklace. Gift-wrapped at no extra charge.

Read here how to take care of your crystal jewellery.
CRYSTAL PROPERTIES
AGATE
The oldest good luck amulet. In ancient times Persian magicians were, according to legend, diverting storms with the powers of Agate. Considered a protective stone (especially for travel), said to shield its keeper against dangers. Increases inner stability, enhances personal courage and fosters self-confidence. Grounding and soothing. Balancing stone for one's energy system to experience oneness instead of duality.
PYRITE
Taps into your innate abilities, bringing confidence and perseverance to aim for your goals. A shielding stone that helps you see the truth in the motives of others. Increases vitality and enhances your assertive qualities. Helpful in turning melancholy into feeling empowered and more light-hearted. Helps in letting go thoughts of misfortune and worry, thus making it an excellent stone for manifesting abundance. Symbolises the warmth and presence of sun, attracting also abundance of love, friendship and success. Also excellent stone against electromagnetic fog.
Recently Viewed