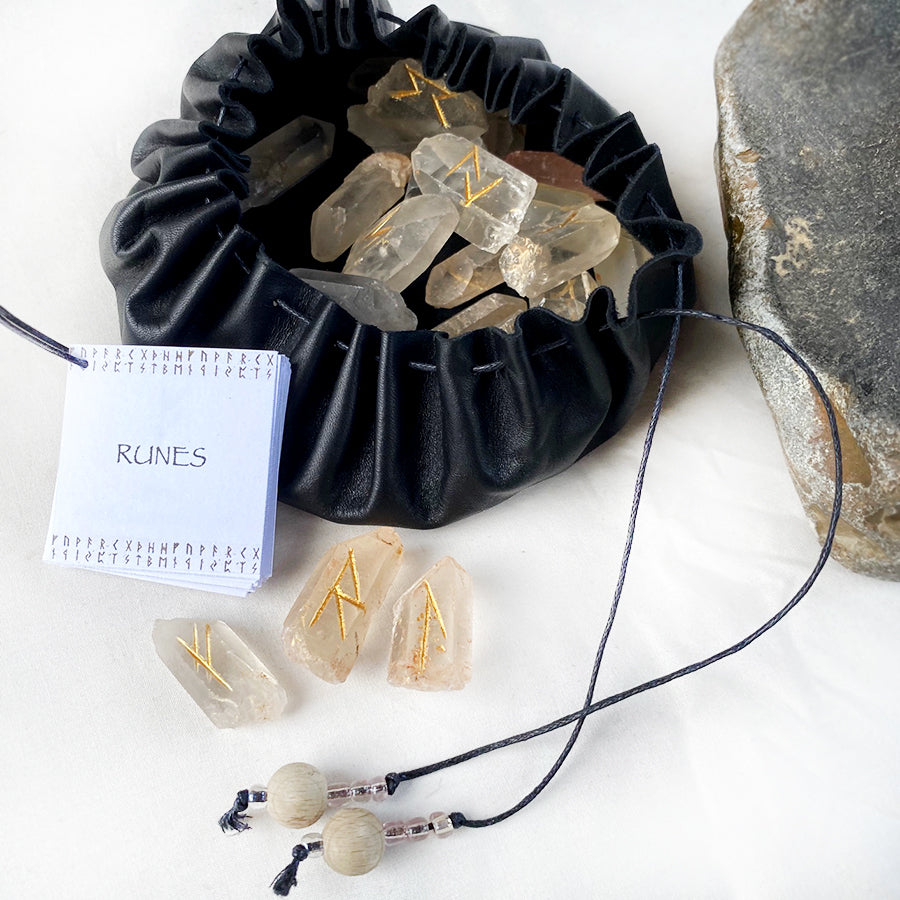 Elder Futhark rune set carved on rough Quartz points (with leather pouch)
DESCRIPTION
Covetable little gift set for anyone interested in rune divination. These are rescue crystals, rough and even chipped at places, but with their strong spirit intact. The stone shapes are individually very different but still close in size to make a good set. The length of the crystal points vary up to about 2.5 cm (1"). The set includes 25 stones, 24 with roughly carved runic symbols plus one blank (empty) stone, which you may choose to use as part of your divination or discard if you feel it is not historically correct. I'll also send you a small leaflet on the meanings of each rune so you can start using them straight away.
I've made the small black leather draw-string pouch specifically for this set, it's ideal for protecting and carrying these stones with you. Please let me know at the time of purchase if you'd prefer to have a fabric pouch instead.
You'll receive this rune set gift-wrapped at no extra charge.
Recently Viewed