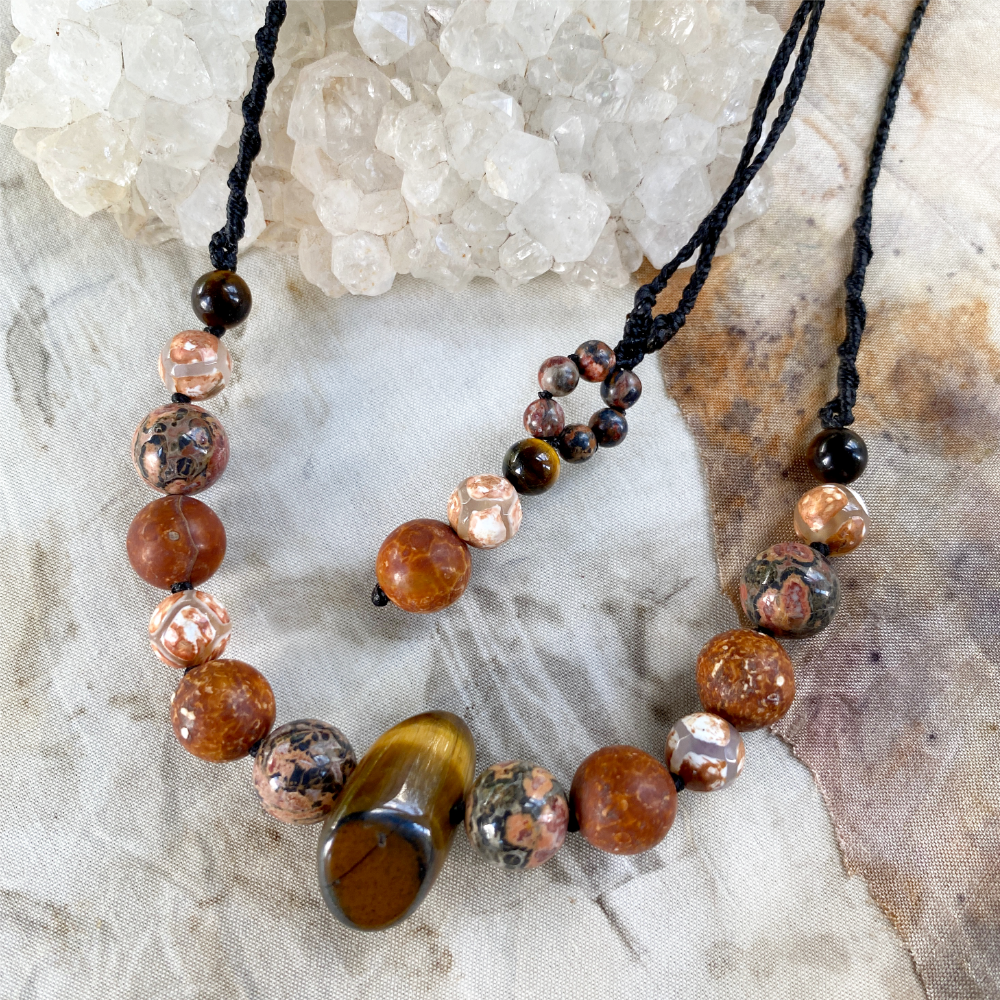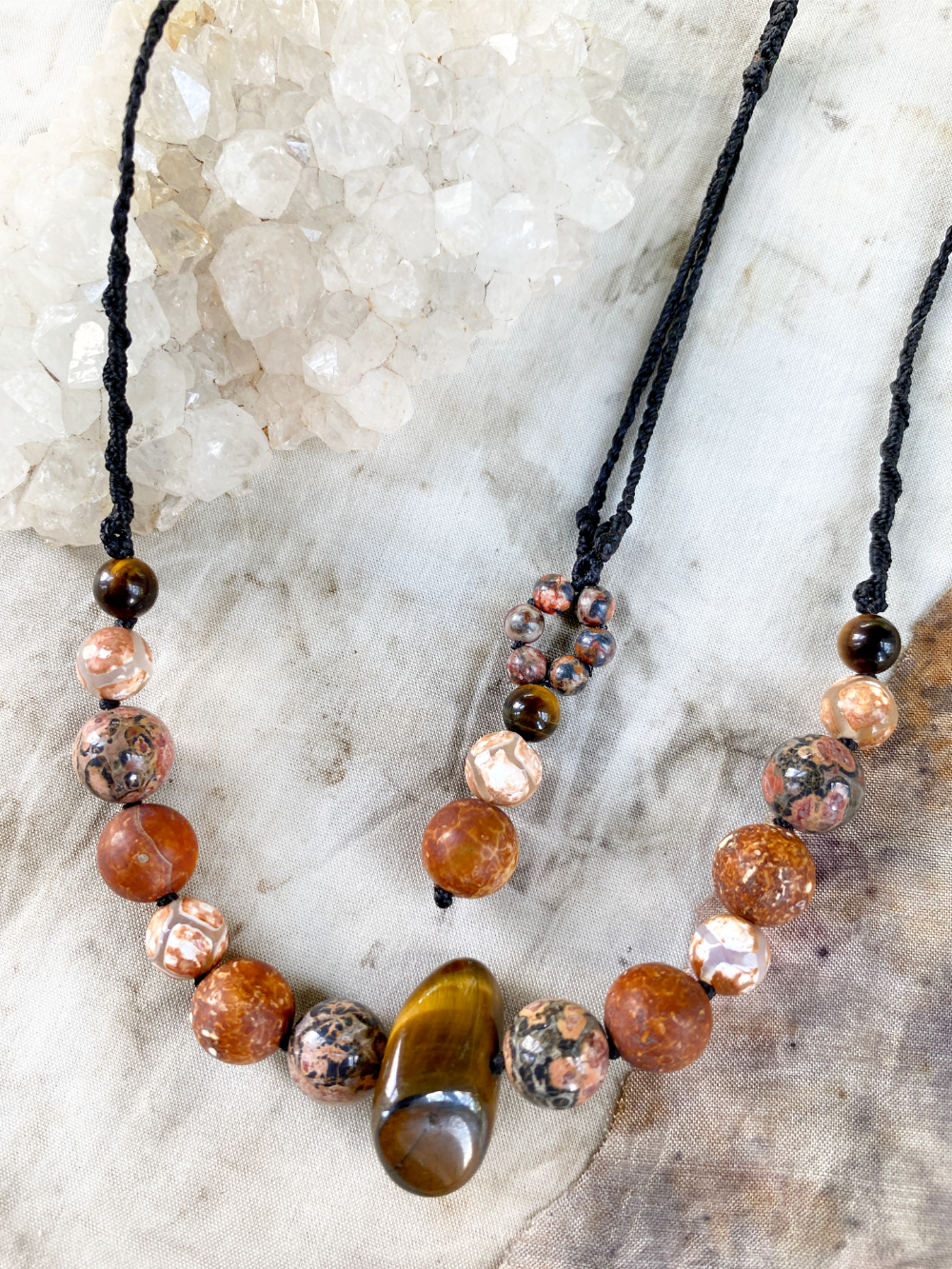 'Energy Flow' crystal healing amulet with Tiger Eye
DESCRIPTION
Crystal healing necklace with a row of smooth crystal beads, energy-activated and ready to benefit from in a style that's subtle and goes with most outfits. This necklace combines the energies of Tiger Eye, Leopard Skin Jasper, Dzi Agate and weathered Agate. The ends of the black necklace braids are joined into a decorative cairn with matching crystals. This is easy daily wear with pure crystal energy that offers a multitude of properties to benefit your life.
The row of crystals is approx. 14 cm (5.5") wide, and the central Tiger Eye is 2 cm (1") tall. As this necklace will look best worn at a shorter length, it is adjustable from as short as you wish to just above the heart level.
There are no metals in this necklace so would be particularly suitable for those with metal sensitivities, energy workers and those who simply prefer not to wear metal.
You'll receive this crystal healing necklace in one of Spirit Carrier's fabric draw-string pouches, great for the safe-keeping of the necklace. Gift-wrapped at no extra charge.

Read here how to take care of your crystal jewellery.
CRYSTAL PROPERTIES
TIGER EYE
Powerful stone to connect with one's personal strength. Excellent for attracting prosperity. Highly spiritual energy, useful in understanding any life cycle that one is living through. Helps in seeing through illusions and discerning the truth in any situation. A highly protective stone. Good for strengthening one's boundaries and developing will power and courage.
AGATE
The oldest good luck amulet. In ancient times Persian magicians were, according to legend, diverting storms with the powers of Agate. Considered a protective stone (especially for travel), said to shield its keeper against dangers. Increases inner stability, enhances personal courage and fosters self-confidence. Grounding and soothing. Balancing stone for one's energy system to experience oneness instead of duality.
LEOPARDSKIN JASPER
Powerful protection stone, associated with strength and vitality. Facilitates self-healing and is very supportive and nurturing. Attracts harmonious vibrations to one's life. Brings tranquility and a feeling of wholeness.
Recently Viewed