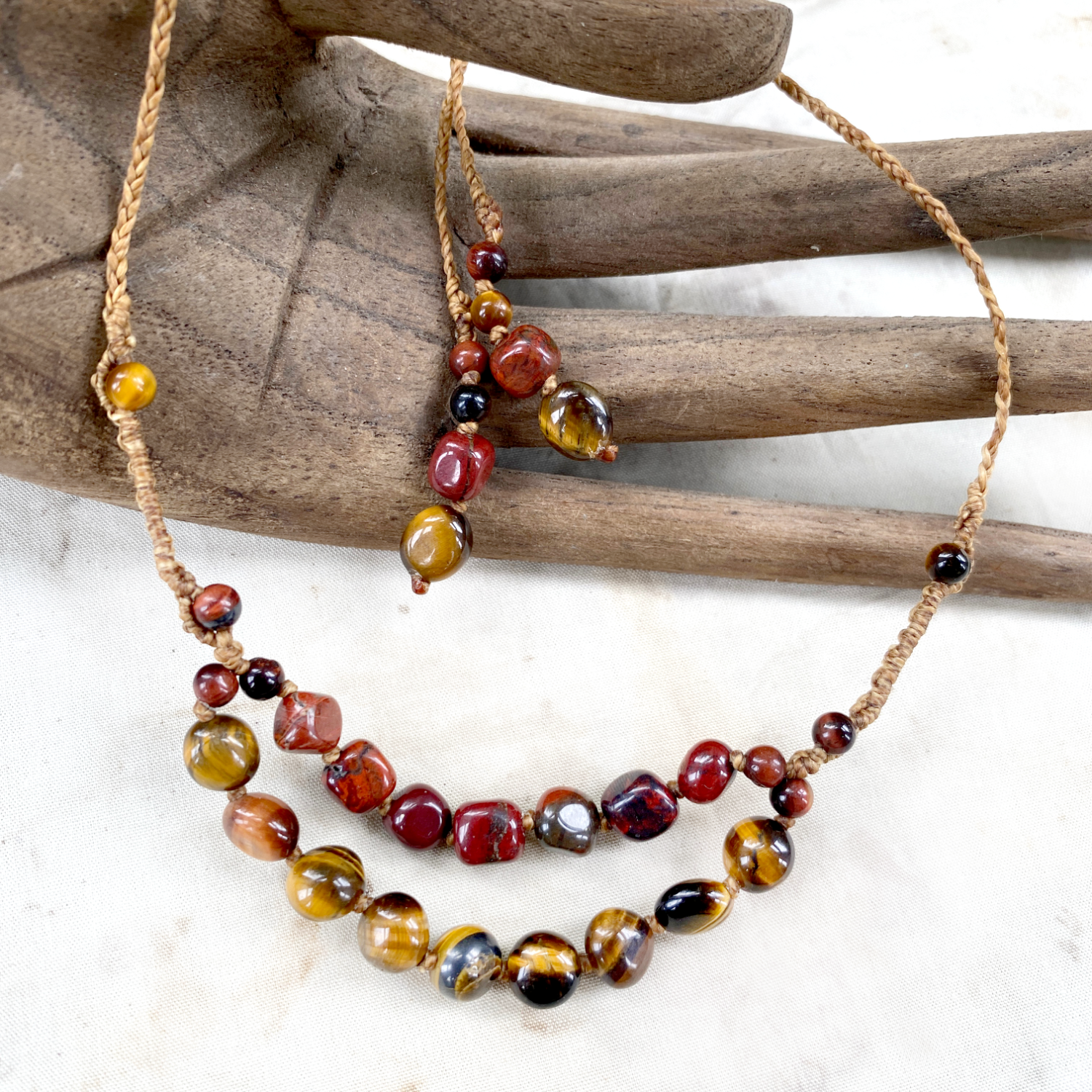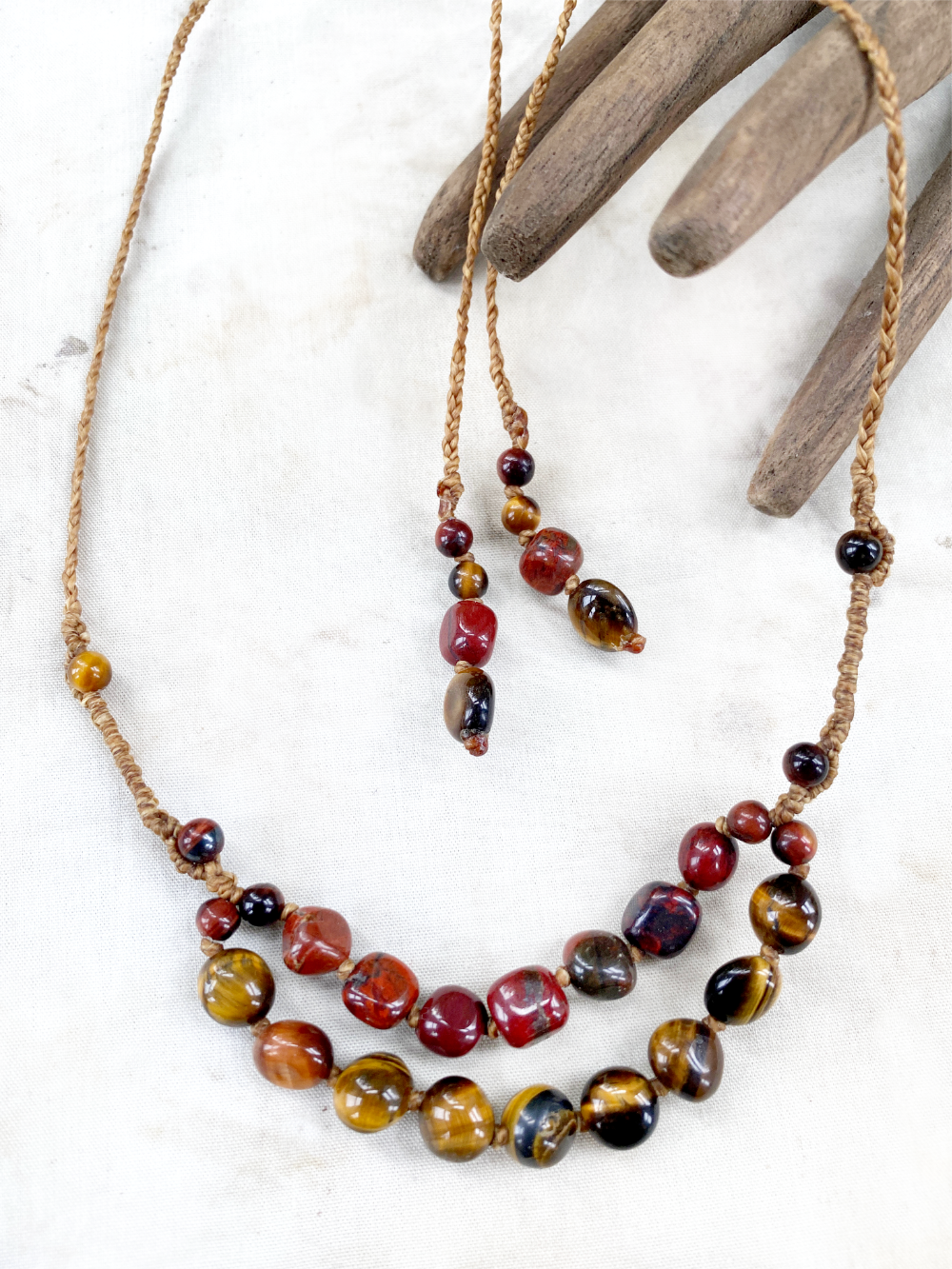 'Energy Magic' ~ crystal healing amulet with Red Jasper & Tiger Eye
DESCRIPTION
Crystal healing necklace with two rows of smooth crystal beads, Red Jasper and Yellow Tiger Eye, accented with Red Tiger Eye - energy-activated and ready to benefit from, in a more classical style that's subtle and combines well with many outfits - crystal energy in disguise! The ends of the golden brown necklace braids are decorated with matching crystals. This is easy daily wear with gentle, timeless feel.
The top row of Red Jasper crystals has a width of approx. 6.5 cm (2.6"), and the crystals in the varying organic shapes are on average 0.8 cm (0.3") in diameter. As this necklace will look best worn at a shorter length, it is adjustable from as short as you wish to just above the heart level.
You'll receive this crystal healing necklace in one of Spirit Carrier's fabric draw-string pouches, great for the safe-keeping of the necklace. Gift-wrapped at no extra charge.

Read here how to take care of your crystal jewellery.
CRYSTAL PROPERTIES
RED JASPER
Stone of vibrancy and endurance. Historically a talisman for warriors, bringing courage and strength, guarding against dangers. Stimulates life force, increases stamina and determination. Rejuvenating, restoring stability in the energy body. Clear the mind in meditation and is spiritually grounding. Good stone to combat electromagnetic stress and fatigue. Increases passion for one's creative endeavours, bringing focus and self-mastery.
YELLOW TIGER EYE
Powerful stone to connect with one's personal strength. Excellent for attracting prosperity. Highly spiritual energy, useful in understanding any life cycle that one is living through. Helps in seeing through illusions and discerning the truth in any situation. A highly protective stone. Good for strengthening one's boundaries and developing will power and courage.
RED TIGER EYE
Helps to find motivation and to feel inspired in all aspects of life. Instils harmony into situations and brings confidence to deal with any task or person graciously from a place of your inner wisdom. Encourages you to tap into all the skills that allow you to prosper and flourish. Promotes self-care. Stone of integrity, helping you to be your own champion.
Recently Viewed