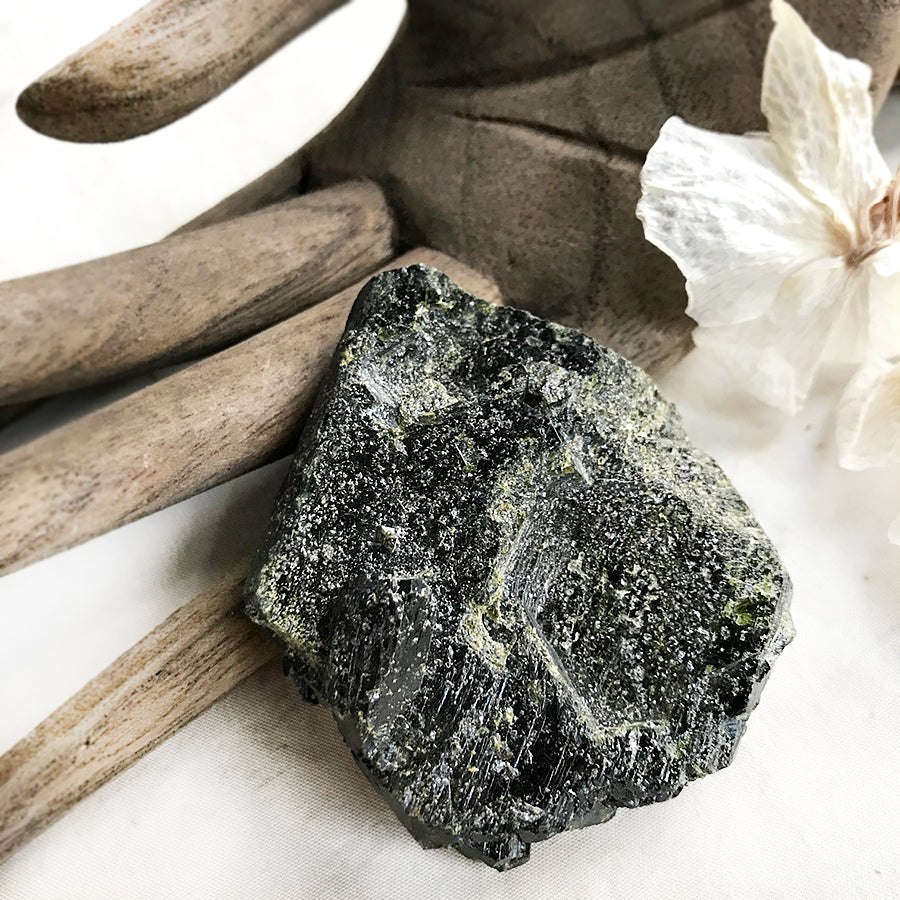 Epidote ~ raw, natural
Raw, natural dark green Epidote, beautiful shape and pleasant to hold.
Size: just over 6 cm (2.4") tall and 4.5 cm (1.8") at its widest
Weight: 74.8 grams
You'll receive this crystal treasure securely padded and wrapped to protect it on the postal journey.
~
EPIDOTE
Encourages you to approach life with a positive outlook, clearing emotional residue and confusion from the heart chakra. Good for feeling grounded and connected to nature even in a city environment. Aids clear thinking and connecting to your own power. Considered a magnet for prosperity and abundance for those who are generous at heart.
Recently Viewed