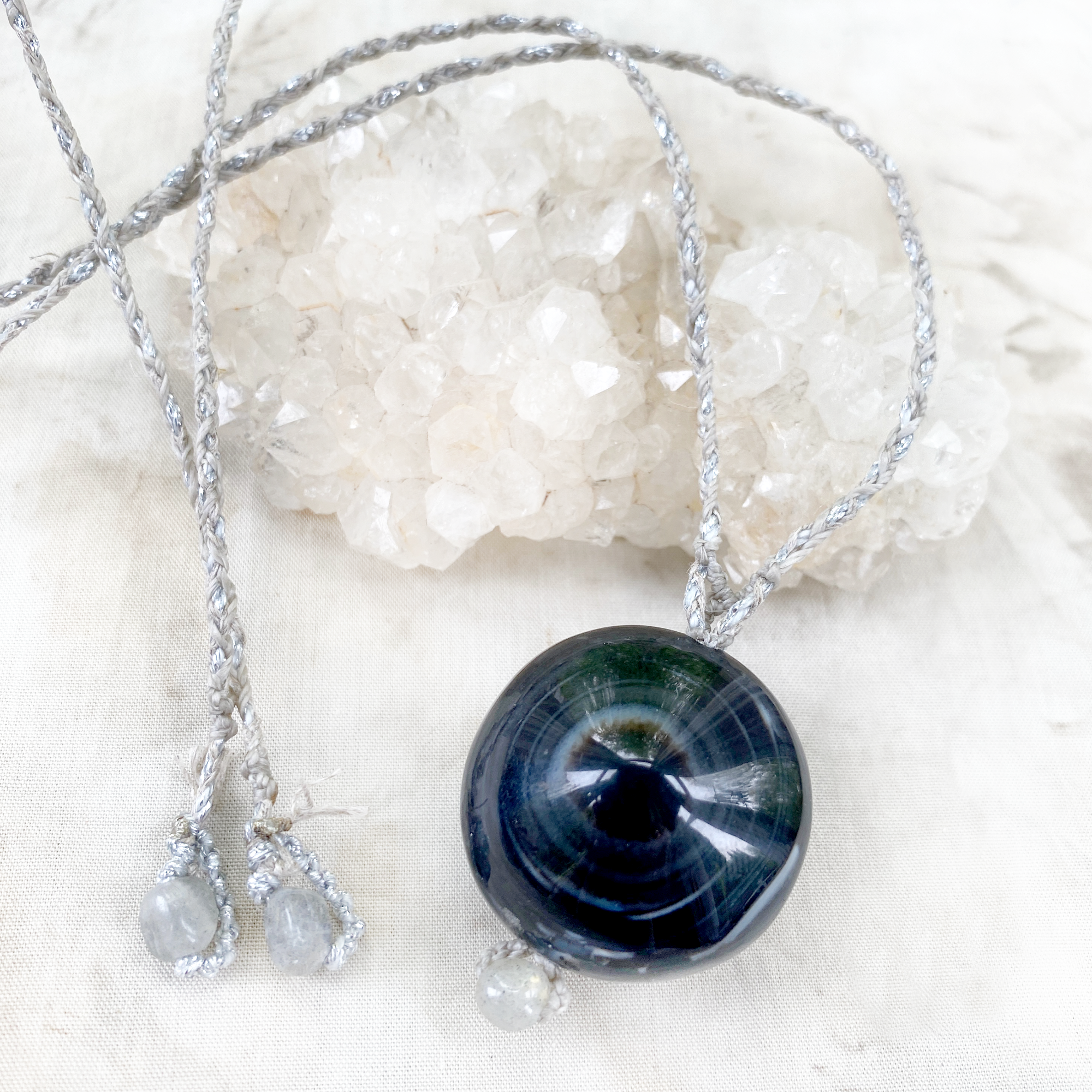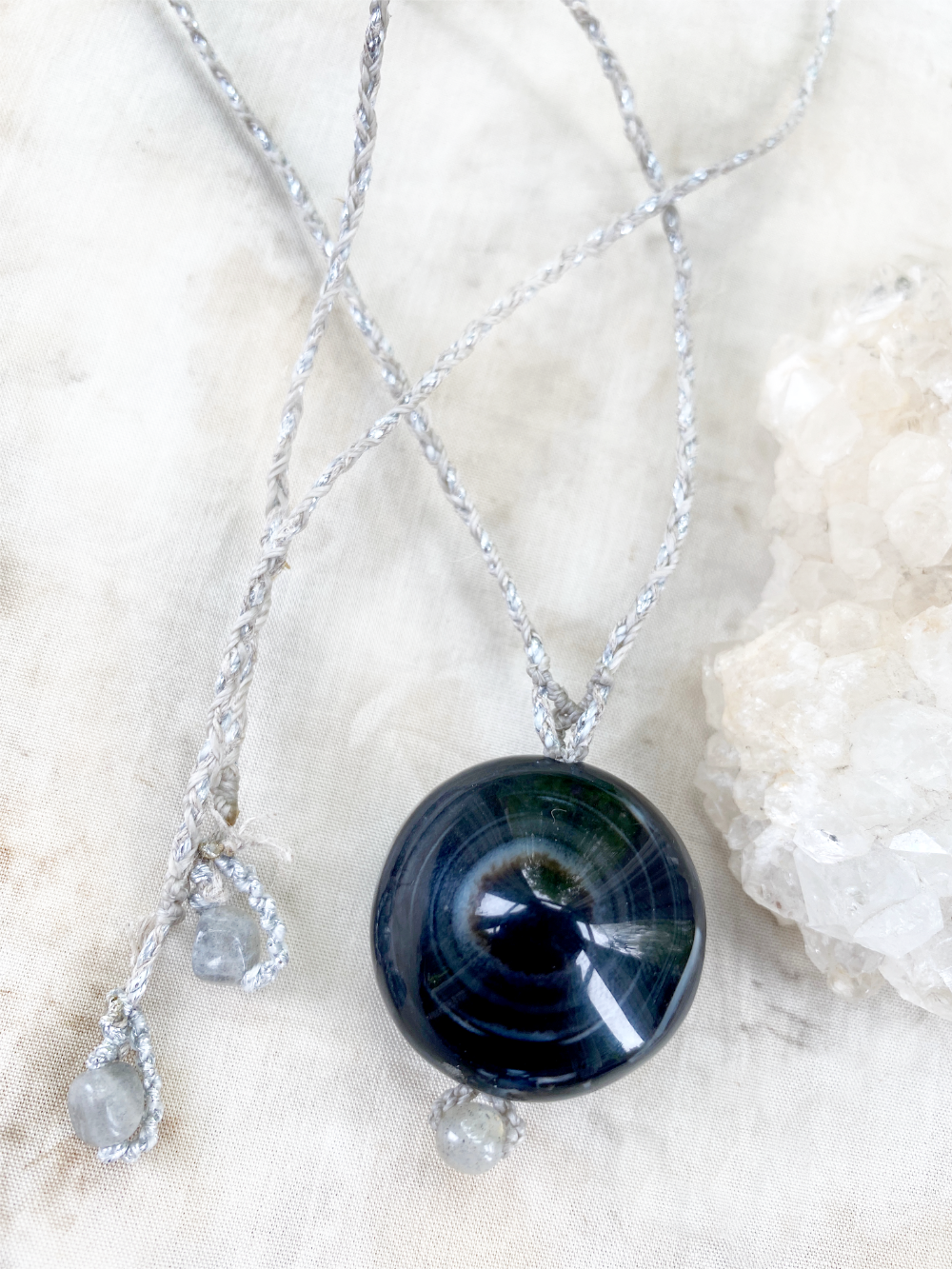 Eye Agate crystal healing amulet
DESCRIPTION
Crystal healing talisman with a circular black Eye Agate. The necklace is minimally woven with a combination of silver tone and pale grey micro-macrame cords to give the centre stage to the Eye Agate. The natural pattern on this stone could be seen as a portal into another dimension, a black hole perhaps or the eye of the universe into which you can peer for insights and wisdom. Useful tool for those who practice scrying. The crystal accents are Labradorite, one just below the Eye Agate, and one adorning each end of the necklace braid.
The necklace braid is adjustable by pulling the braid ends through the knotted channel that joins them. The diameter of the circular Eye Agate is approx. 3 cm (1.2") and the 'eye' protrudes slightly on both sides of the stone, making the thickness of the stone 2 cm (0.8").
You'll receive this crystal healing necklace in one of Spirit Carrier's fabric draw-string pouches, great for the safe-keeping of the necklace. Gift-wrapped at no extra charge.

Read here how to take care of your crystal jewellery. 
CRYSTAL PROPERTIES
EYE AGATE
Protective stone, one of the most powerful Agates. Known as 'stone of sensuality', increasing one's stamina. Also a success stone, helping one to achieve and cope with success. Said to offer relief from depression. In stone lore, considered to "ward off the evil eye".
LABRADORITE
One of the most powerful, versatile crystal tools for healing. Creates an auric shield and strengthens your innate energy and life force, preventing energy leakages. Enhances intuitive abilities and assists in spiritual transformation. Helps the wearer align with their highest destiny and discover their inner worth. Strengthens willpower and brings in new ideas. Often referred to as the 'Stone of Destiny', believed to help you to find your true path in life, and as 'Temple of the Stars', anchoring higher dimensional light into your being.
Recently Viewed