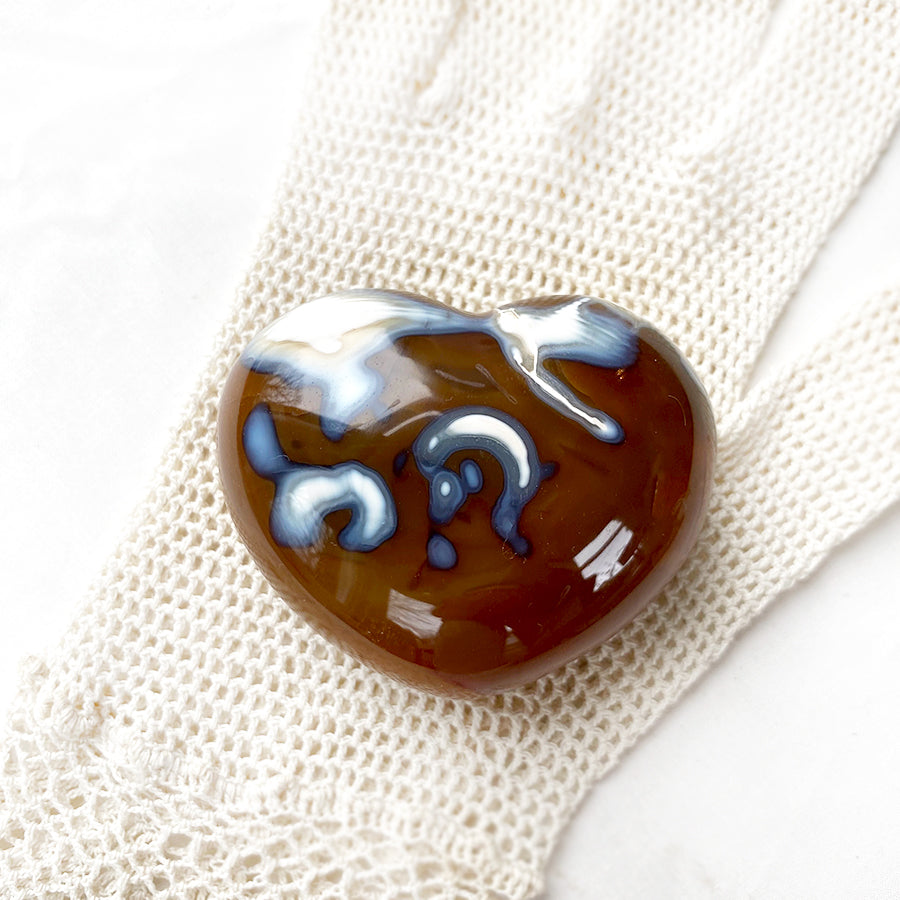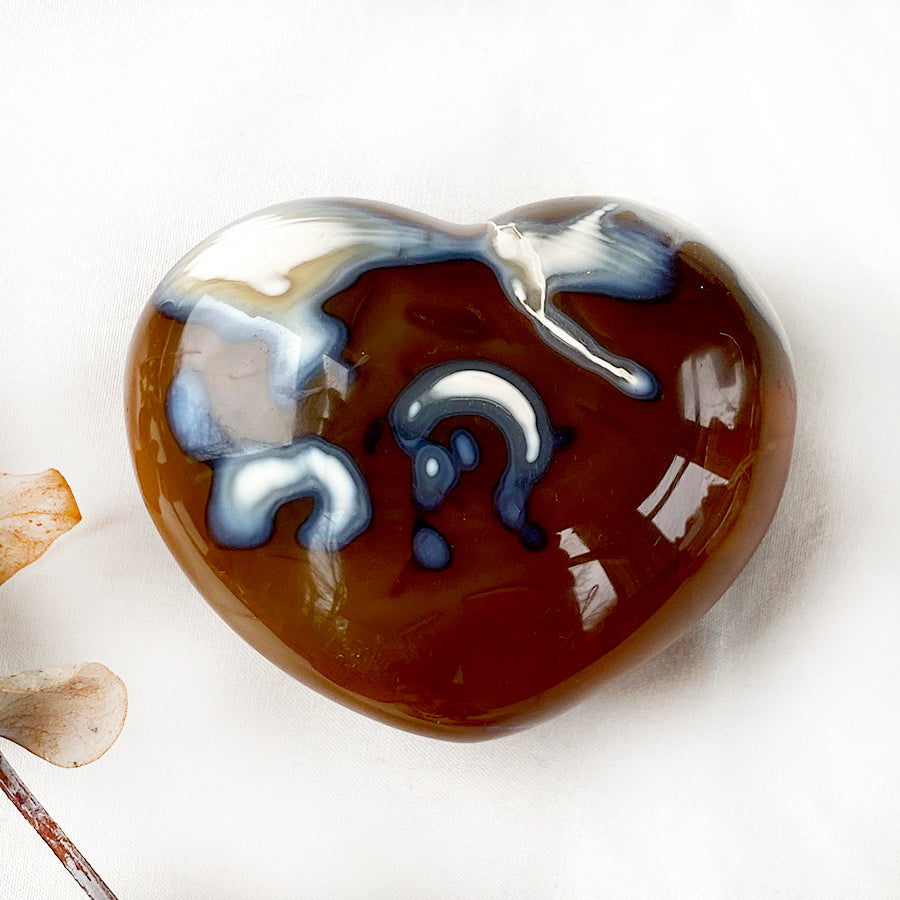 Fire Agate polished heart
Beautiful, smooth polished Fire Agate heart, good to hold and handle. Perhaps a bit too weighty to carry in your pocket so keep at your altar in your living space instead. Vitalising energy with much character. The two photos show both sides of the stone.
The heart is approx. 6.5 cm (2.6") wide and 5 cm (2") tall.
Weighs 157 g (5.5 oz).
You'll receive this crystal treasure securely padded and wrapped to protect it on the postal journey.
Please note that these hearts occasionally include natural crevices which are not imperfections but part of the natural character of the stone.
~
FIRE AGATE
Assists in taking decisive action in unclear situations. Connects with one's inner courage to go after one's goals. Helpful in overcoming creative blocks of any kinds. Promotes inner stability. Forms a protective auric shield. Grounding and revitalising.  It can alleviate the emotional charge in problems, and enhances all healing energies. Helps you to tap into your own perfection.
Recently Viewed