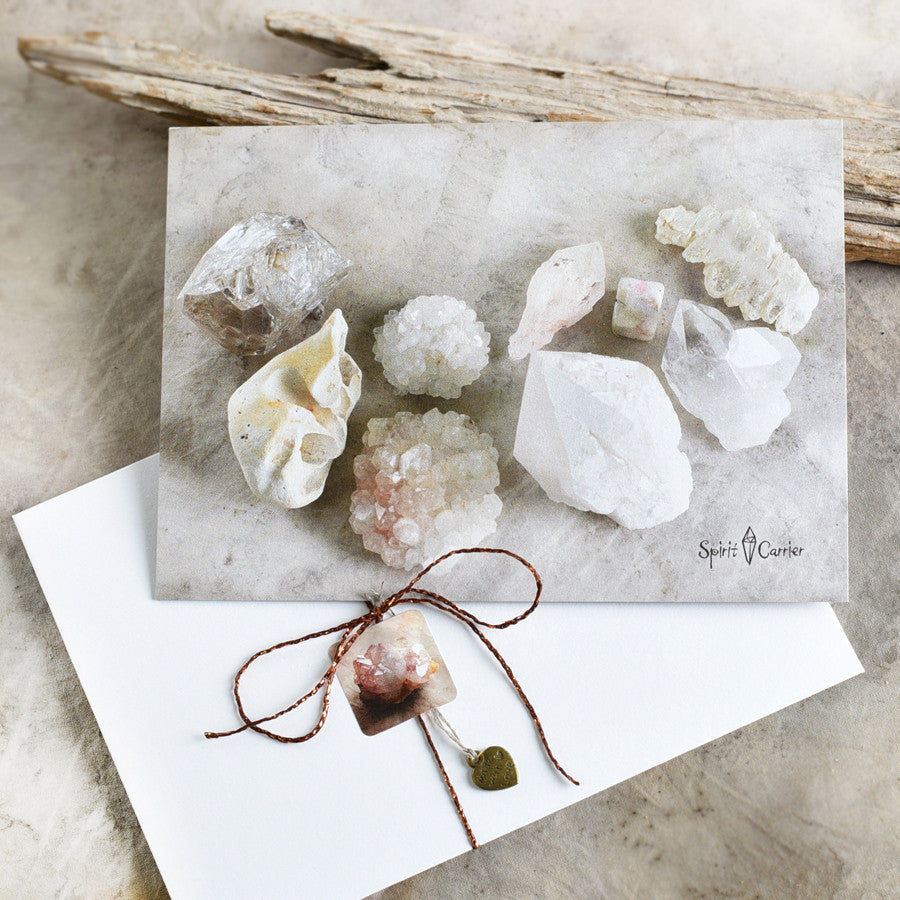 Gift Certificate ~ different prices to choose from
DESCRIPTION
Treat someone special to some crystal goodness and give them the chance to choose something just perfect for themselves with a Spirit Carrier gift certificate.

This gift certificate is professionally printed on luxurious, solid art card and comes in a thick white envelope with a small decorative detail. The back of the card says "Treat yourself to some crystal goodness" and will include all the necessary info for your recipient to redeem the certificate. For any questions, I can always be contacted either via this website or directly via the email address on the gift card.
- Valid for 12 months from the date of issue.
- Includes a unique code for your recipient to use when redeeming the certificate value in this Spirit Carrier online store.
- Gift voucher holders receive "first choice" when their favourite crystals become available in the shop (requires emailing Spirit Carrier, stating favourite crystals).
- Not redeemable for cash.
- If you prefer a different value than the certificates are offered in, just get in contact with me.
Customers in the US:
The gift certificate values on this website are given in British pounds because this store processes payments in that currency. This does not affect the value of the gift card, if you purchase a £100 gift card, your recipient will have that amount to spend regardless of future currency rate fluctuations. The below list shows the approximate value conversions from British pounds into US dollars that you would see in your credit card statement after the conversion of British pounds to your own currency of US dollars. 
Please choose your option from the drop-down menu above. 
Available values:
£25GBP ~ approx. $33-35US
£50GBP ~ approx. $66-70US
£75GBP ~ approx. $99-105US
£100GBP ~ approx. $132-136US
£150GBP ~ approx. $200-208US

Example: You're in the US and purchase a £100 gift certificate for your friend. The gift certificate will show a value of £100GBP and will be redeemable with the certificate code either for a lesser value crystal treasure (leaving a balance to be used for a later purchase) or as a part payment towards a higher value item.
This is a physical card that will be posted to you. 
Are you in a hurry?
If you need a gift card in a hurry and cannot wait for the post to bring you this physical card, I can email you a file in PDF format (please note: image different from this physical card) which you can print out in your end immediately. If you require this option, please contact me.
Recently Viewed