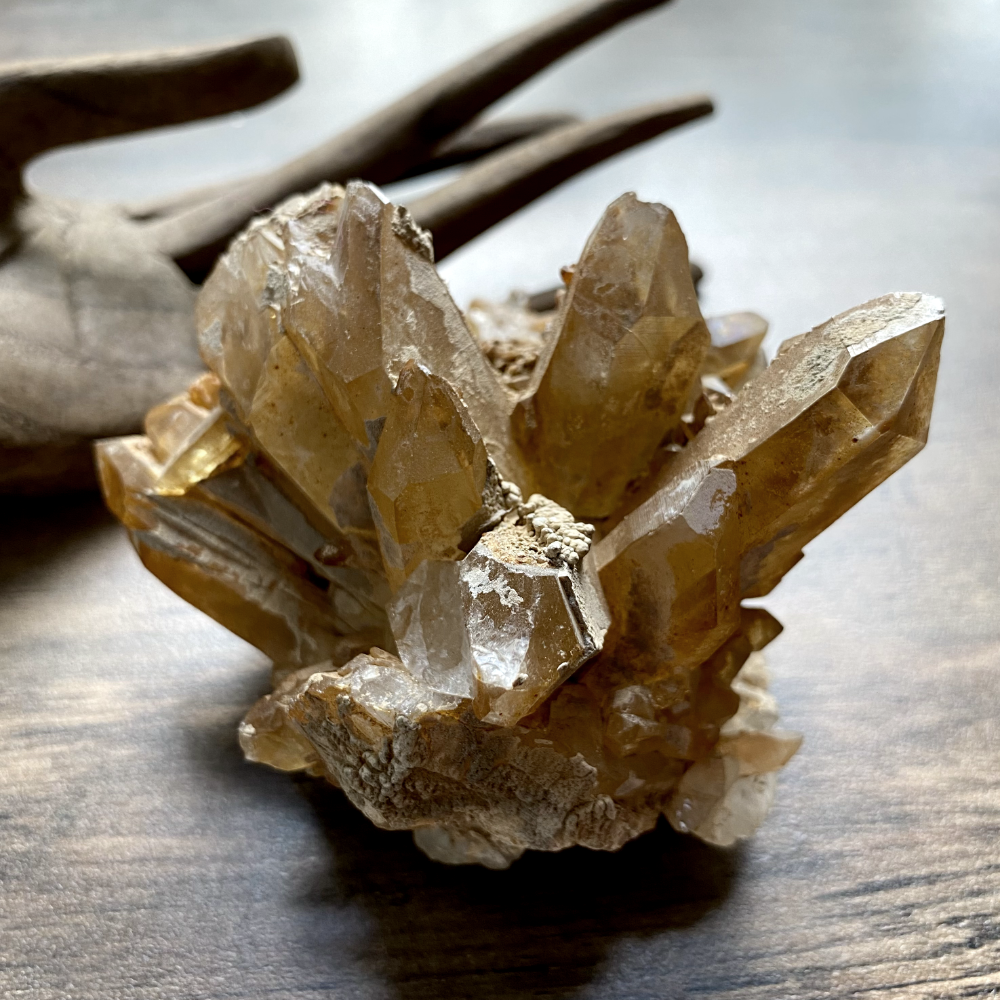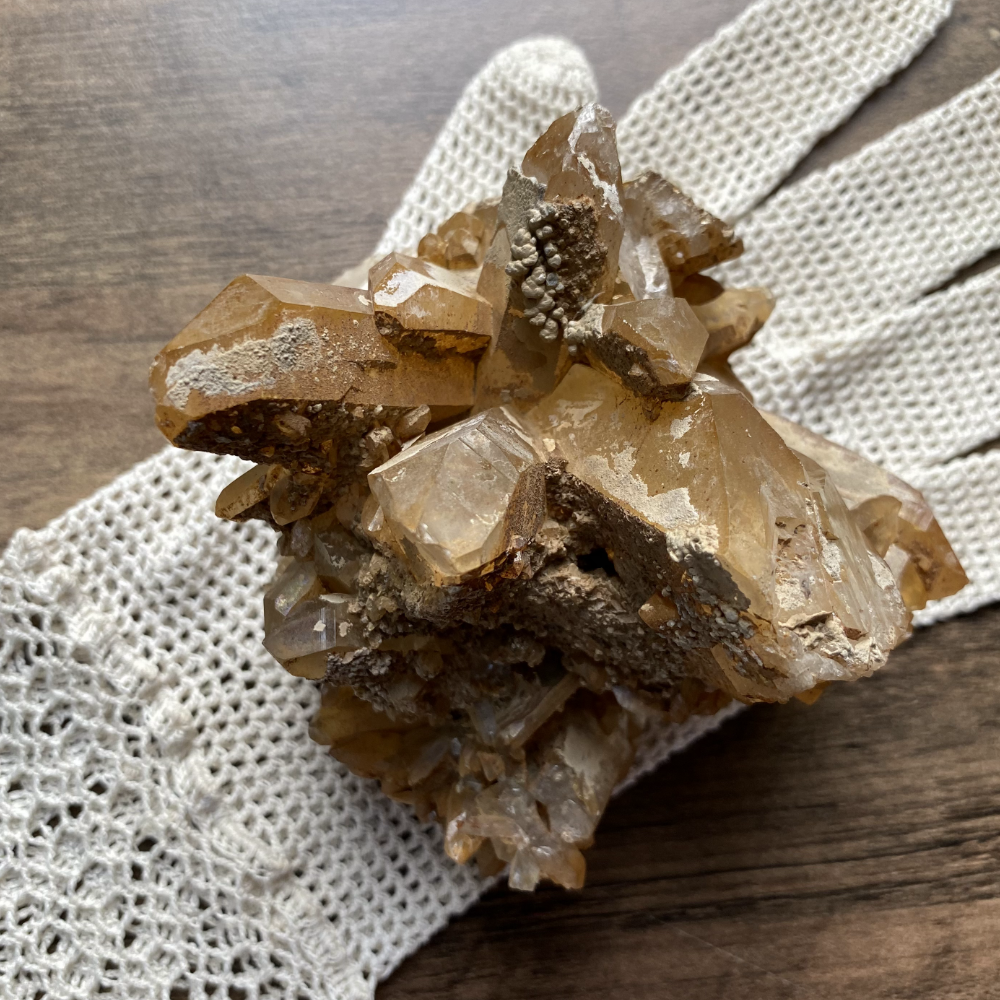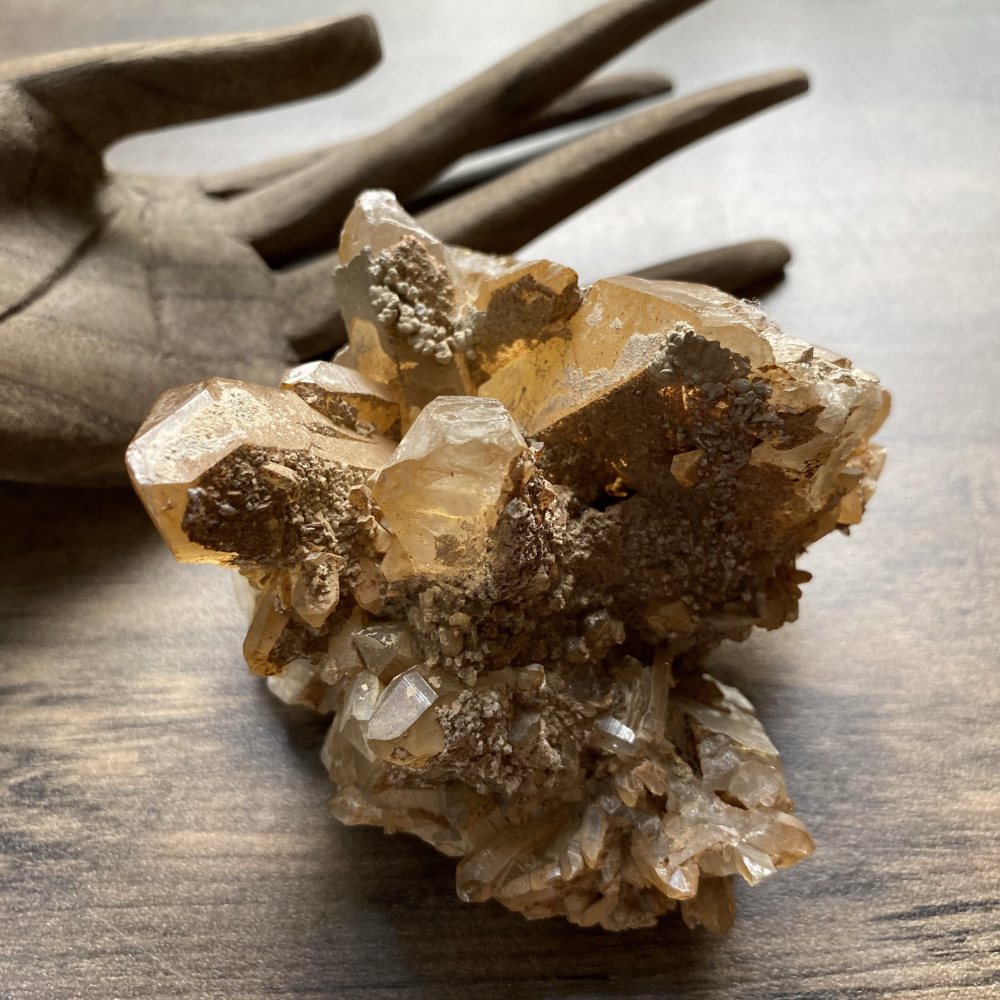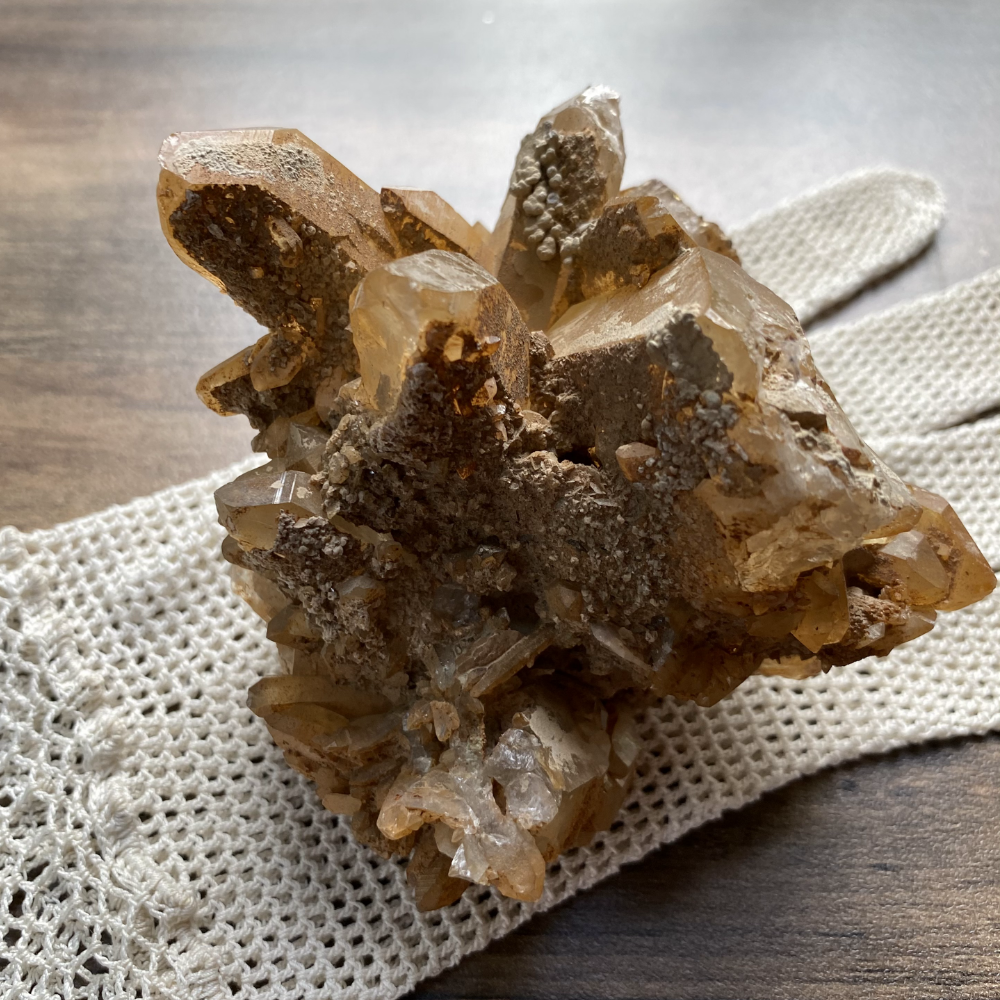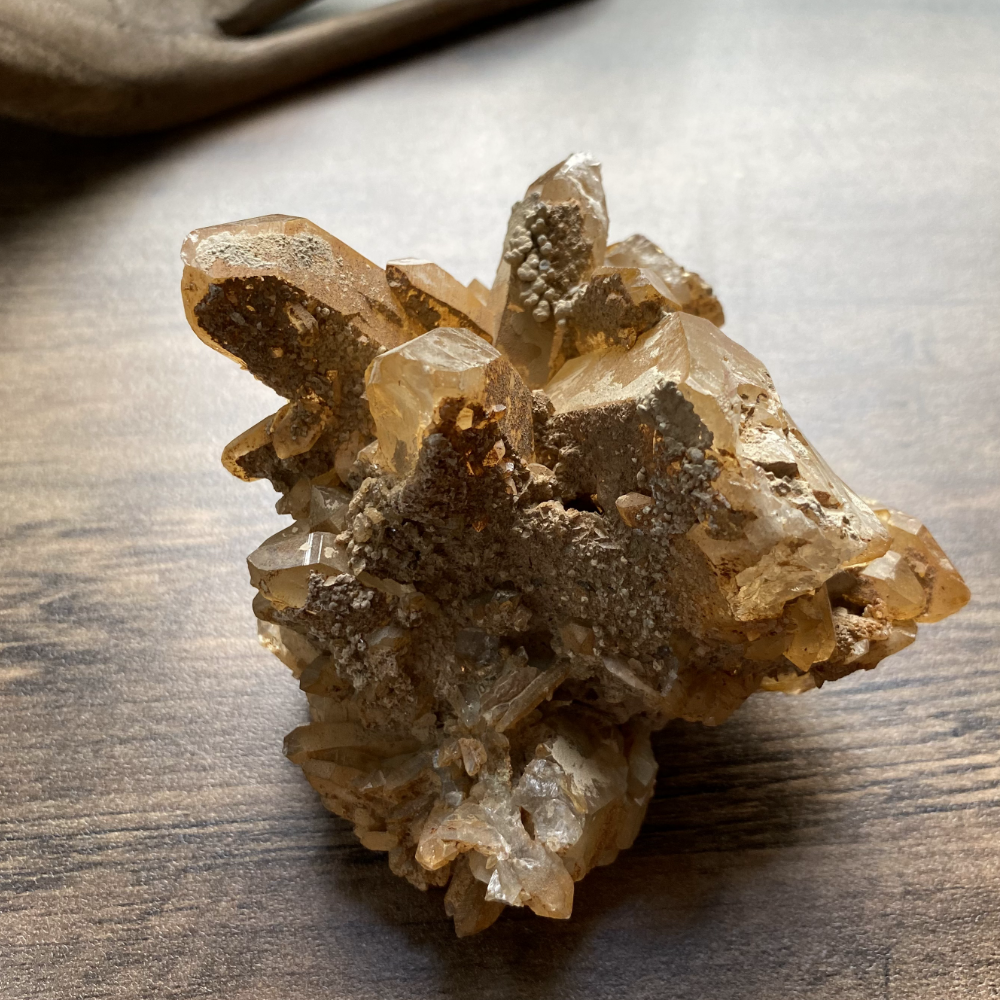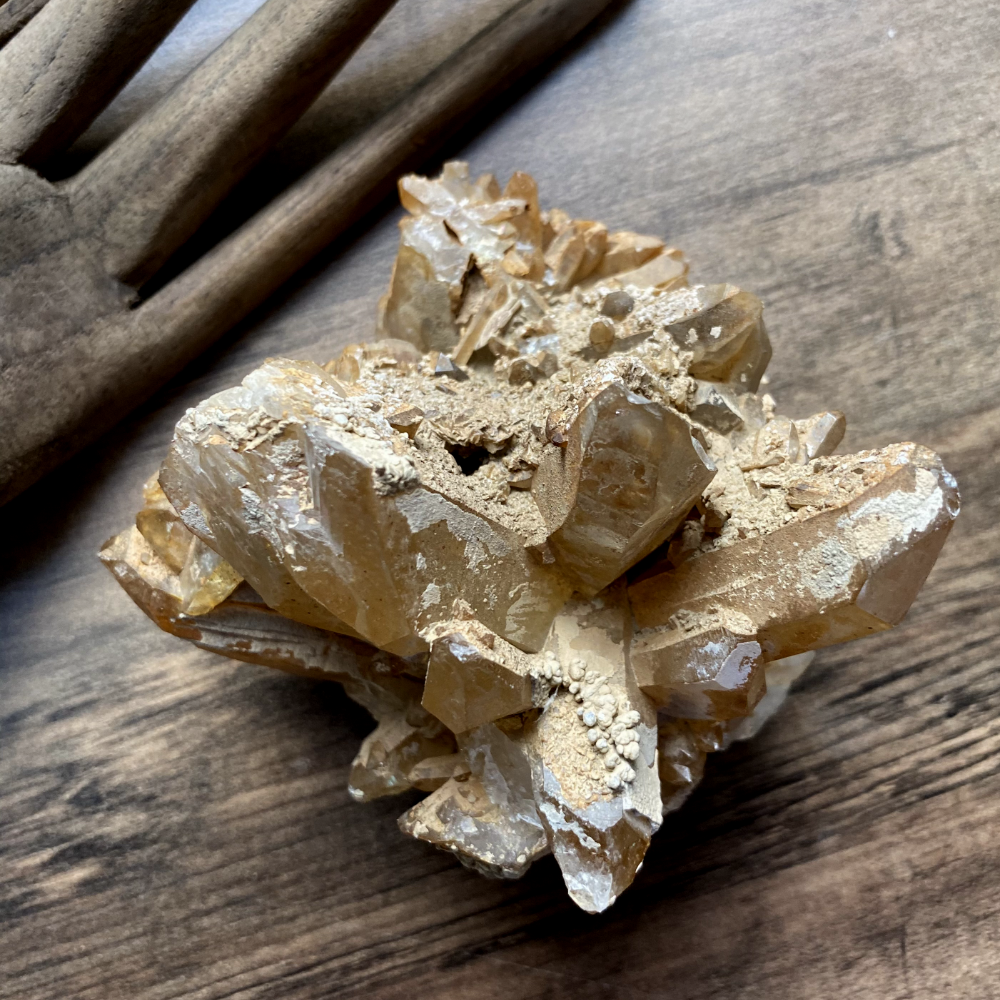 Golden Healer Quartz cluster
Raw, natural and rare Golden Healer Quartz point cluster - lovely shape, like a blossom of crystals. There's a weighty feel to this cluster, and the matrix in its crevices makes it feel like it's still part of the earth it came from. Very often crystal clusters are acid-washed to clean them, but this one has only been rinsed with water! This would be a perfect addition to an energy healing treatment room for example, or for the collection of a crystal lover who adores the rough and natural.
The approx. diameter of this roughly circular cluster is 9 cm (3.5") and it's approx. 6.5 cm (2.5") high.
You'll receive this crystal treasure securely padded and wrapped to protect it on the postal journey.
~
GOLDEN HEALER QUARTZ
Crystal of the Golden Ray, raising one's energy vibration / frequency. Facilitates spiritual communications across distances. A master healer that works multi-dimensionally. Strengthens the third chakra, uniting one's own will with divine will. Promotes a positive outlook on life.
Recently Viewed