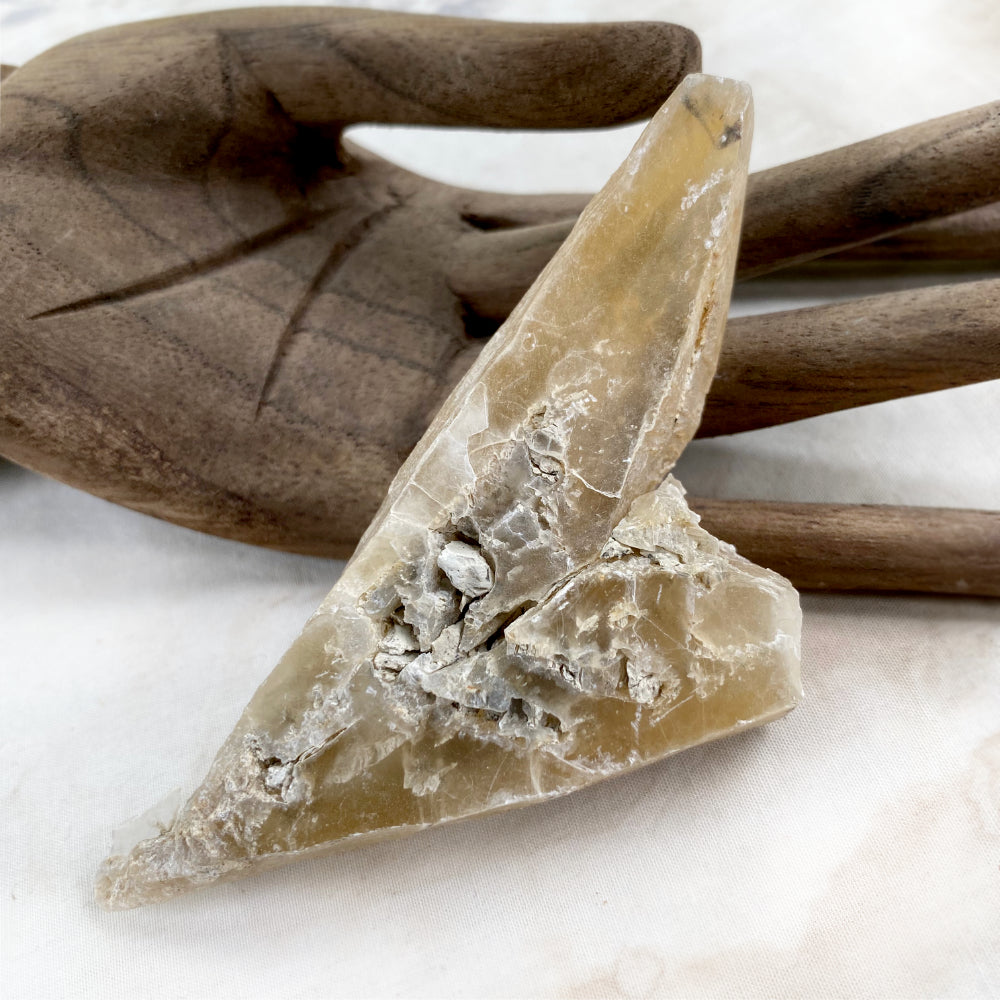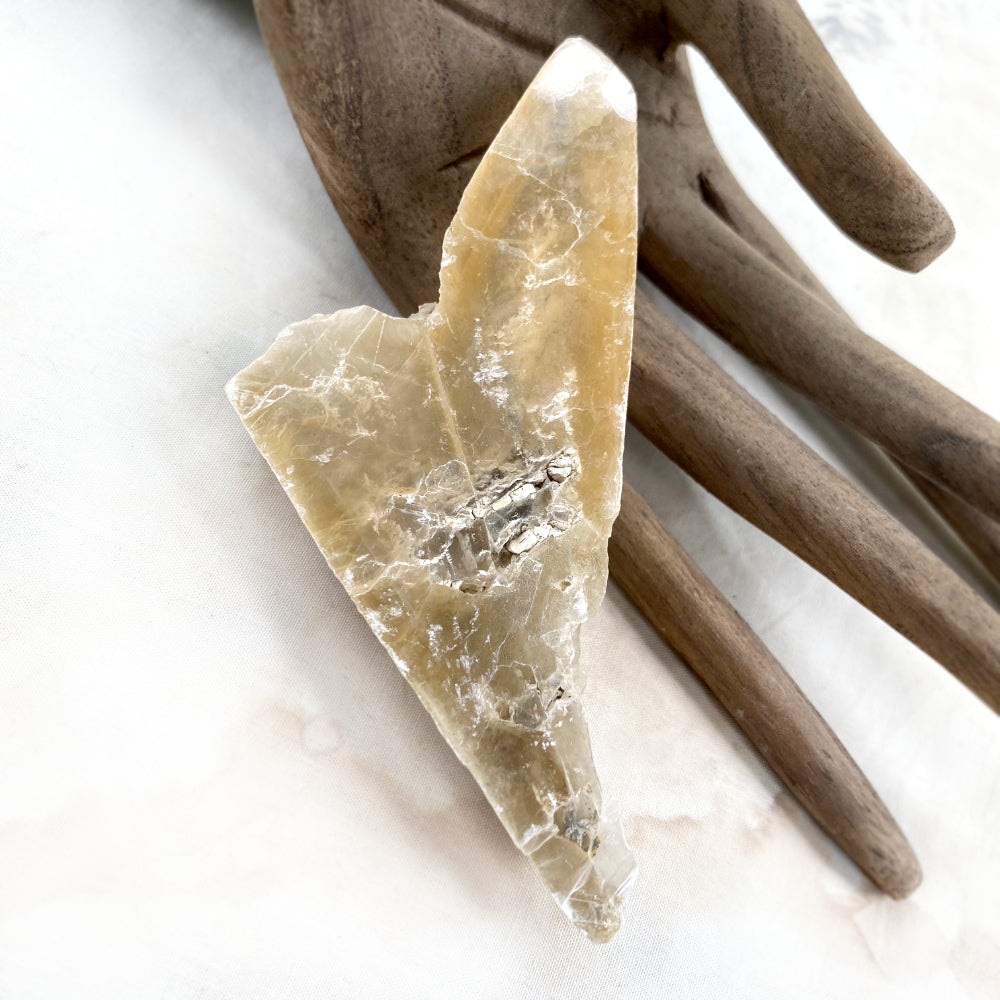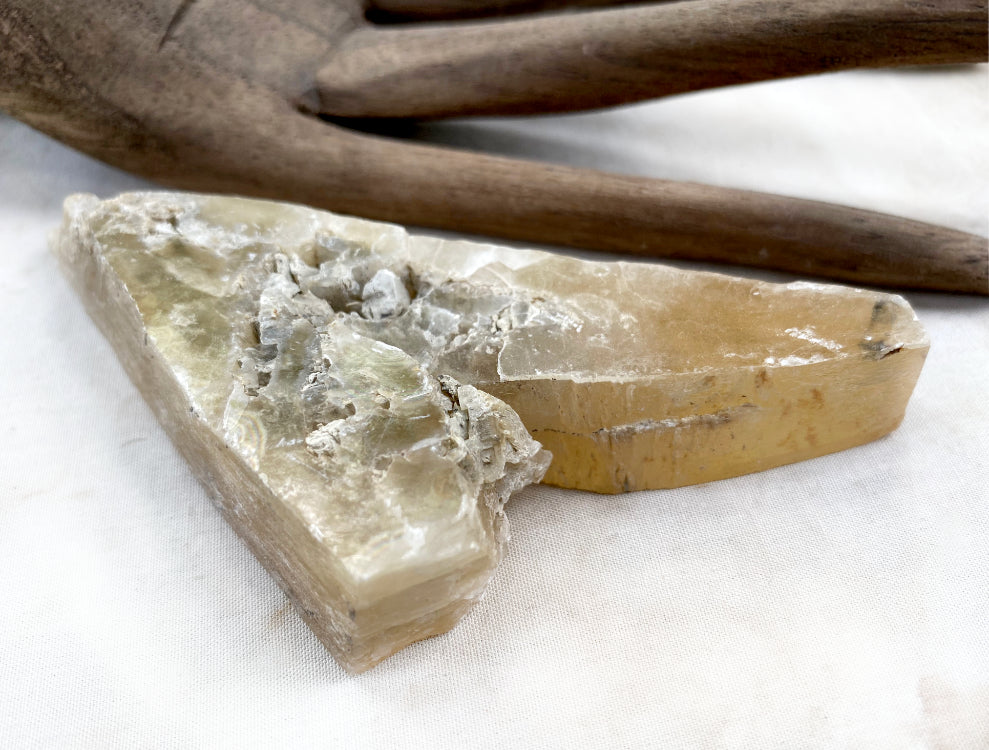 Golden Selenite ~ 'angel wing' shape
ANGEL WING SELENITE
This crystal of the golden ray often finds you at the time of a great shift in your energy pattern. Relieves anxiety and opens up inner knowing about your life path ahead. Strengthens psychic communication skills and assists in connecting with your spirit guides and the angelic realm. Activates chakras from third eye, through crown to soul star and higher.

Size: just over 10 cm (3.9") at its longest, 5 cm (2") at its widest

Please note: this is a rough, natural piece with lots of cuts and dents, but also interesting embedded layers. 
You'll receive this crystal treasure securely padded to protect it on the postal journey. Gift-wrapped at no extra charge.
Recently Viewed