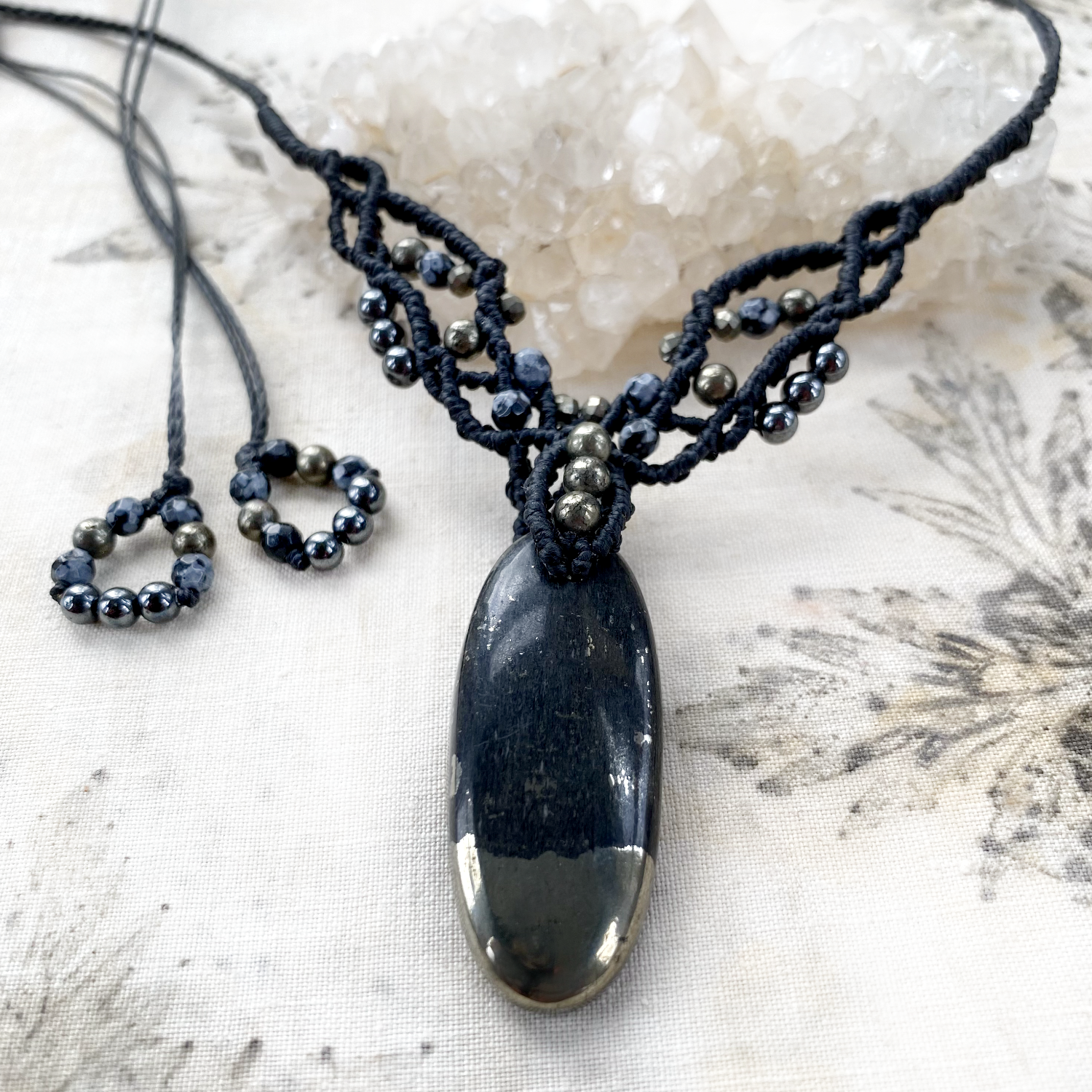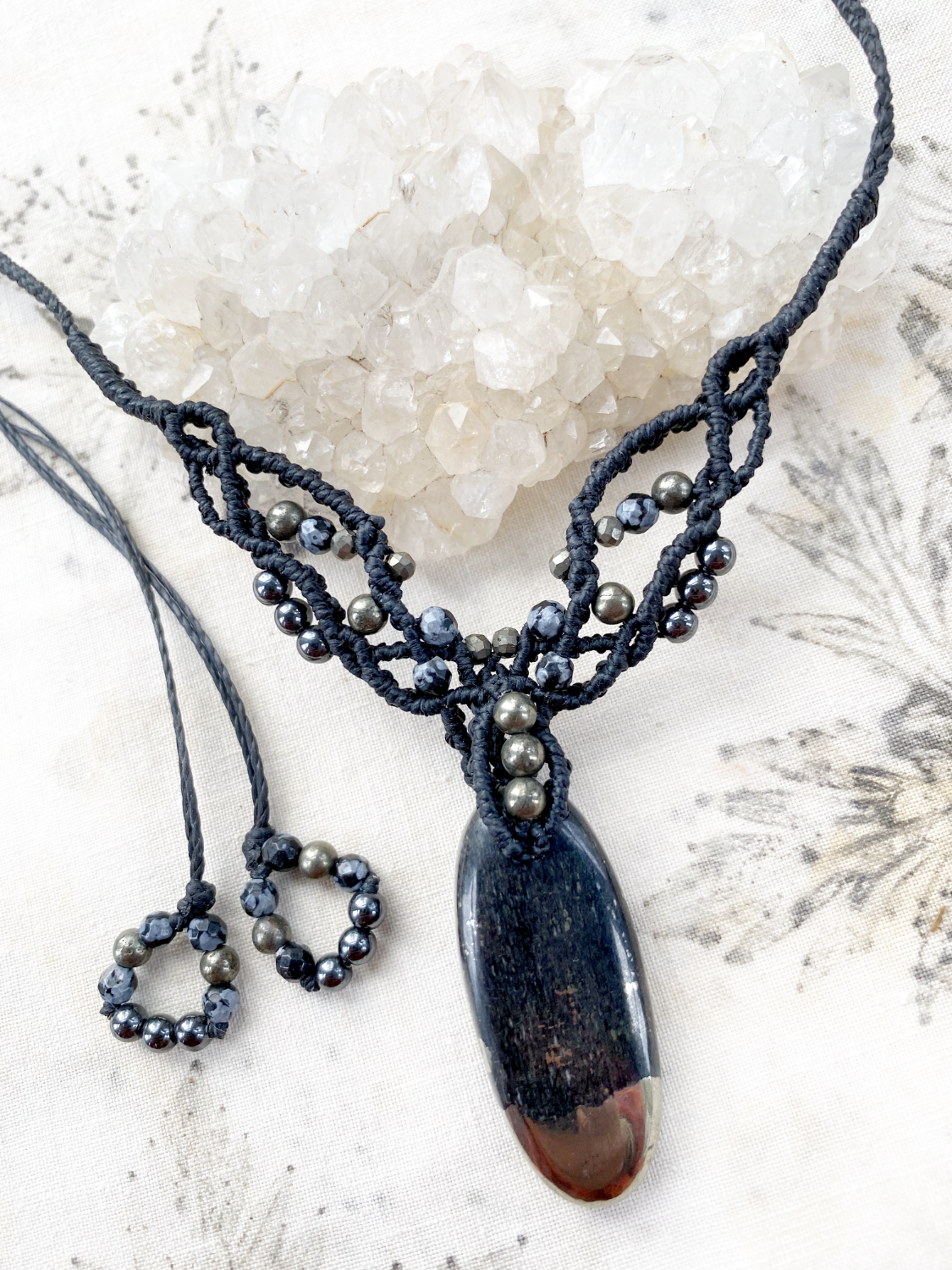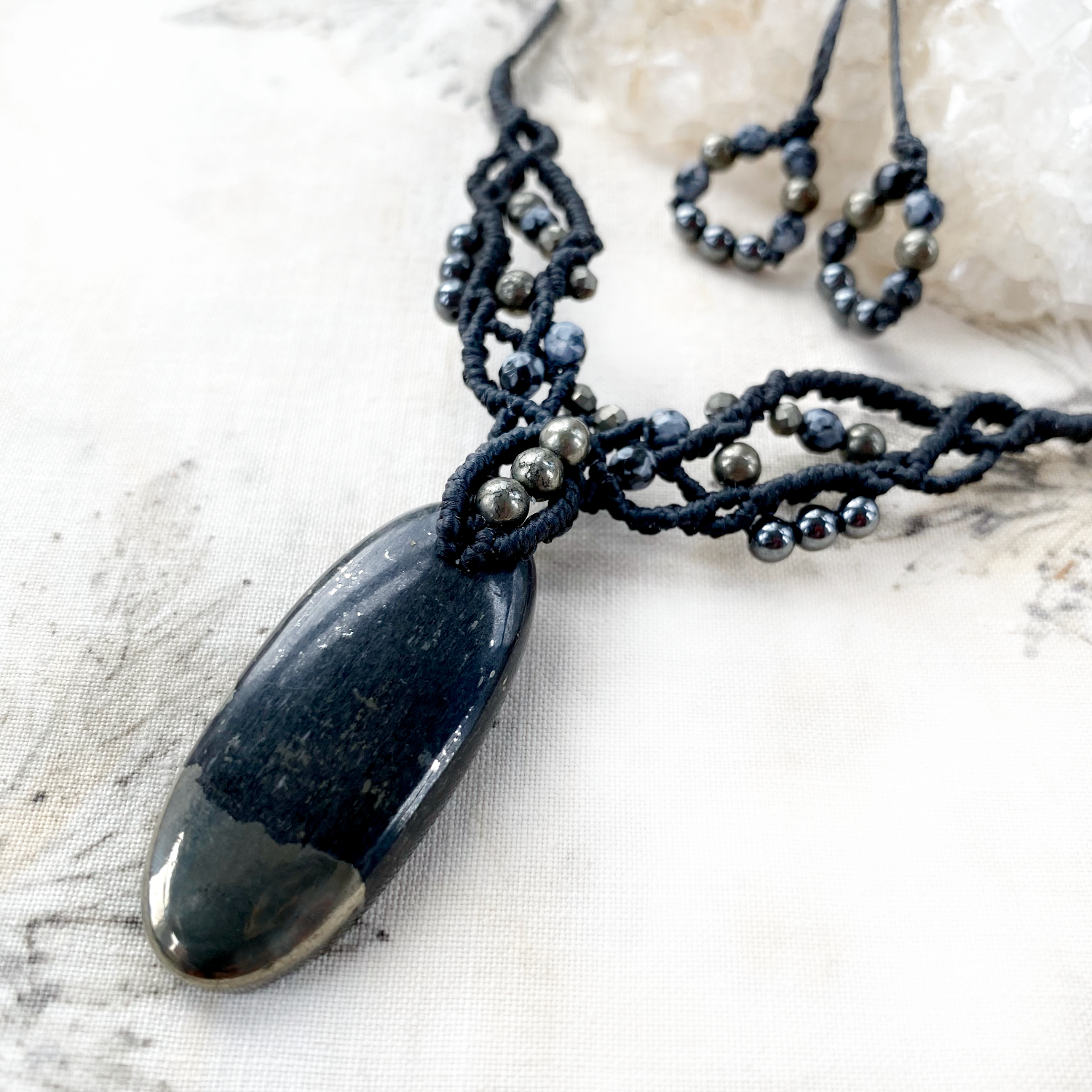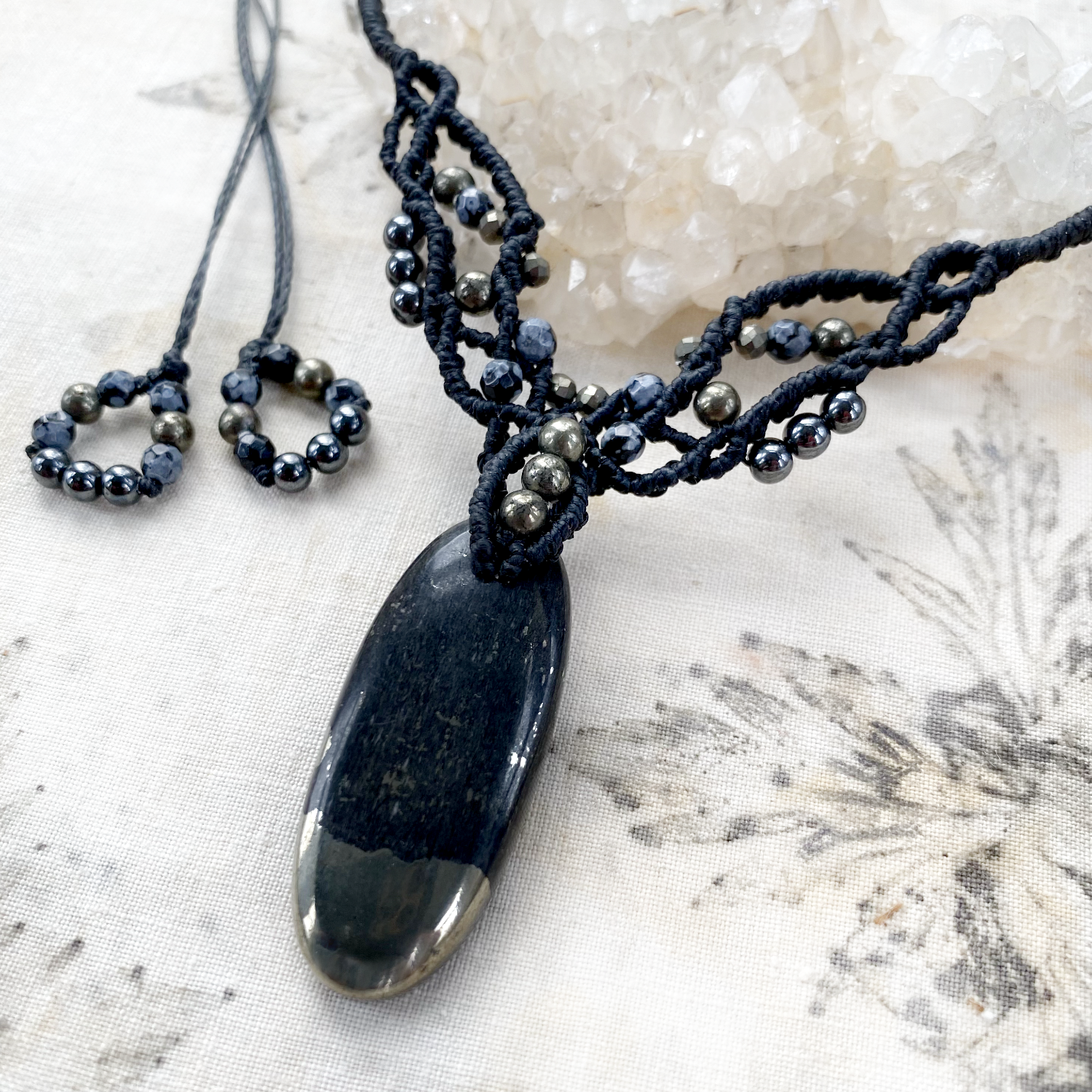 Healer's Gold crystal healing amulet
DESCRIPTION
A stylish, monochrome crystal amulet, perfect for both festive wear or to upgrade a more casual outfit. The main stone is oval-shaped, smooth 'Healer's Gold' (Magnetite with Pyrite). The necklace is intricately knotted with black micro-macrame cord, strong and durable but soft and comfortable to wear, and highlighted with small Hematite, Snowflake Obsidian and Pyrite crystals. 
The length of the necklace is adjustable from very short down to solar plexus level. The Healer's Gold cabochon is approx. 4 cm (1.6") tall and just under 2 cm (0.8") at its widest.
You'll receive this crystal healing necklace in one of Spirit Carrier's fabric draw-string pouches, great for the safe-keeping of the necklace. Gift-wrapped at no extra charge.

Read here how to take care of your crystal jewellery.
CRYSTAL PROPERTIES
HEALER'S GOLD (Magnetite with Pyrite)
Promotes an overall sense of wellness and balance. Enhances self-confidence and creativity. Keeps guard on one's energy to maintain vitality so that life force doesn't get depleted so easily. Releases fears, worries and grief. Protective against dangers. Assists in magnetising wealth through fulfilling one's dreams.
HEMATITE
Creates a strong sense of self and enhances the creative flow. Relieves stress. Revitalises, enhancing personal magnetism and optimism. Helps in releasing self-imposed limitations to find your own unique gifts. A stone of balance and equilibrium. Grounds when feeling scattered, allows one to maintain a natural alertness while remaining calm.
SNOWFLAKE OBSIDIAN
Promotes a sense of calm and inner equilibrium, bringing balance to body, mind and spirit. A grounding, protective stone. Eases worries and when carried/worn helps one to stay balanced and centred throughout the day. Native American shamans often carried Snowflake Obsidian as a powerful talisman to avert evil and bring good fortune, also considering it to be the guardian of the Great Spirit.
Recently Viewed