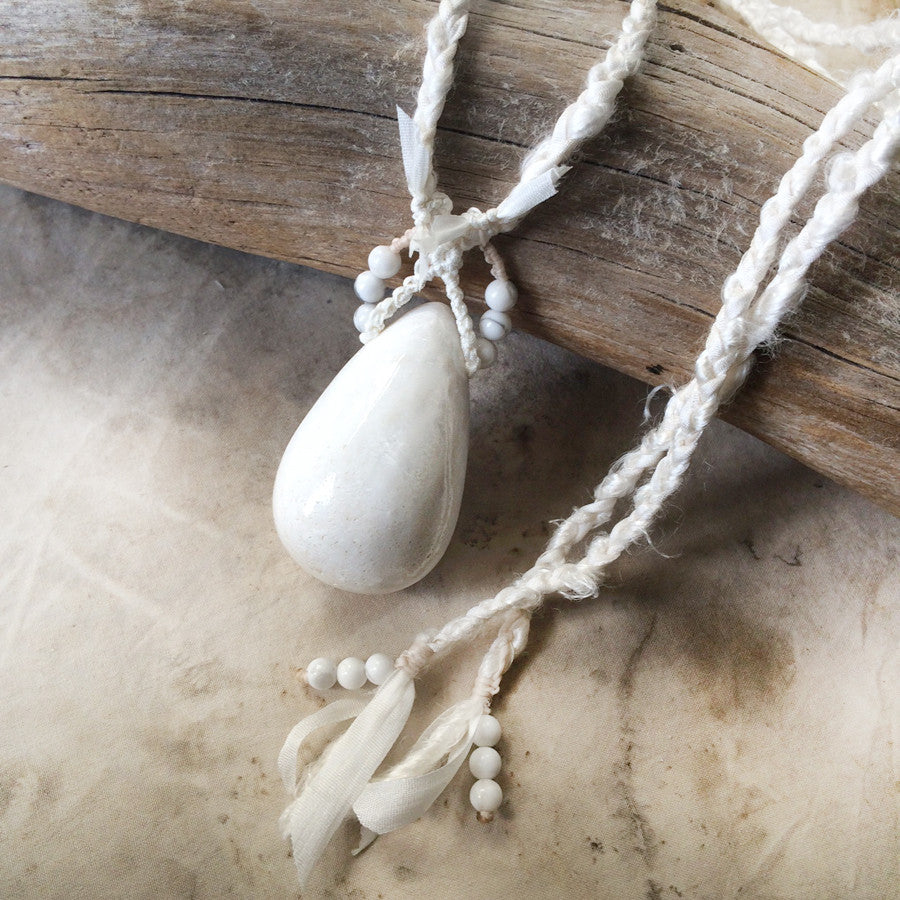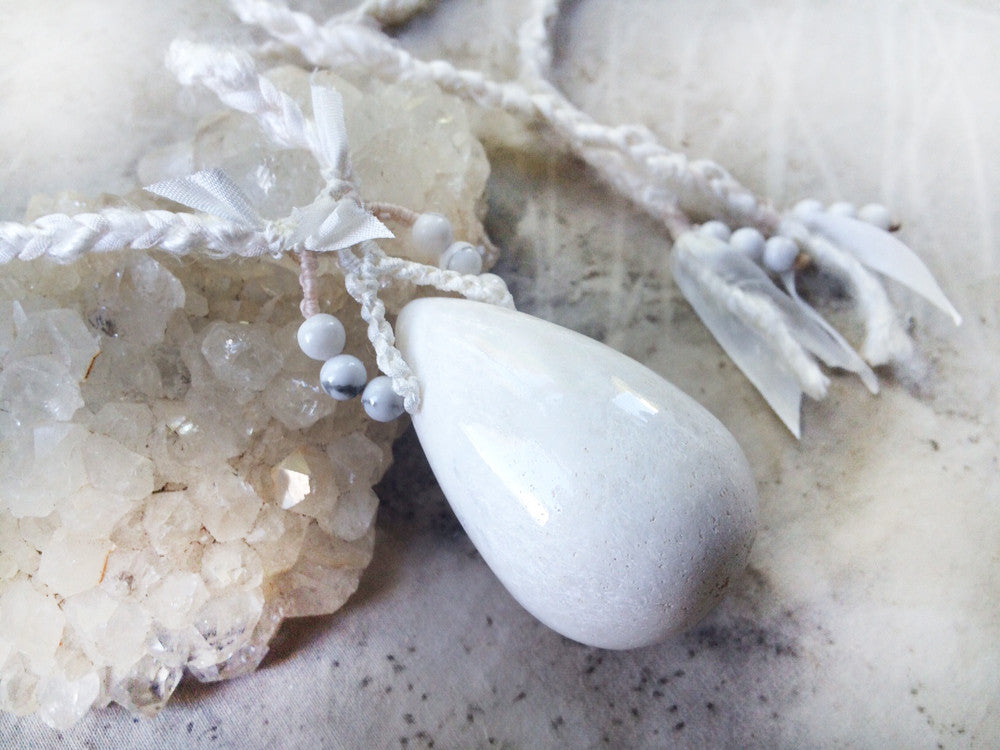 'Holding Eternity' ~ Scolecite healing talisman with Howlite
DESCRIPTION
Crystal healing amulet with smooth, drop-shaped Scolecite, attaching to a necklace braid of softly spun banana silk combined with white silk ribbon and pale cream tone micro-macrame cord. Banana silk is so divinely soft, wearing this necklace feels like a hug. The highlighting crystals are Howlite. The long braid ends are also decorated with Howlite crystals and are left open so you can tie the amulet to hang at any desired level.
The Scolecite is approx. 4.5 cm (1.8") tall and its thickness is approx. 3 cm (1.2").
There are no metals in this necklace so would be particularly suitable for those with metal sensitivities / metal allergy, energy workers and those who simply prefer not to wear metal.
You'll receive this crystal healing necklace in one of my handmade fabric draw-string pouches - great for the safe-keeping of the necklace. Gift-wrapped at no extra charge.
CRYSTAL PROPERTIES
SCOLECITE
Stone of spiritual transformation and inner peace. Resonates particularly with the Third Eye and the Crown chakras, connecting them with the Heart chakra. Brings balance and calm. Profoundly peaceful stone that also calls in spirit guides. Enhances lucid dreaming and facilitates dream recall. Excellent stone for light workers, stimulating higher consciousness and heart-to-heart connectedness.
HOWLITE
Belongs to the "attunement" stones, linking its keeper to higher spiritual consciousness. Enhances self-awareness by providing insight into one's own actions and behaviour. Boosts creativity. Encourages you to look inside yourself for answers and is a generally calming and balancing stone. Helps in eliminating rage, anger and frustration, to assist with emotional expression. Opens the Third Eye to connect to wider awareness and spiritual insights.
Recently Viewed