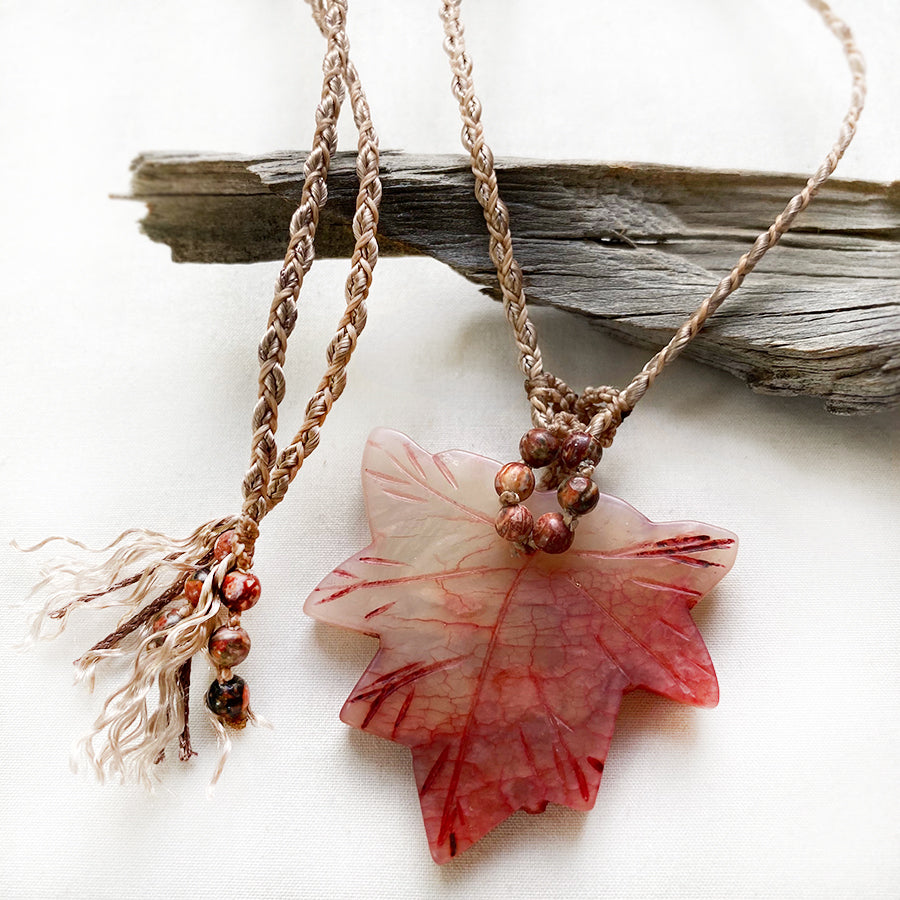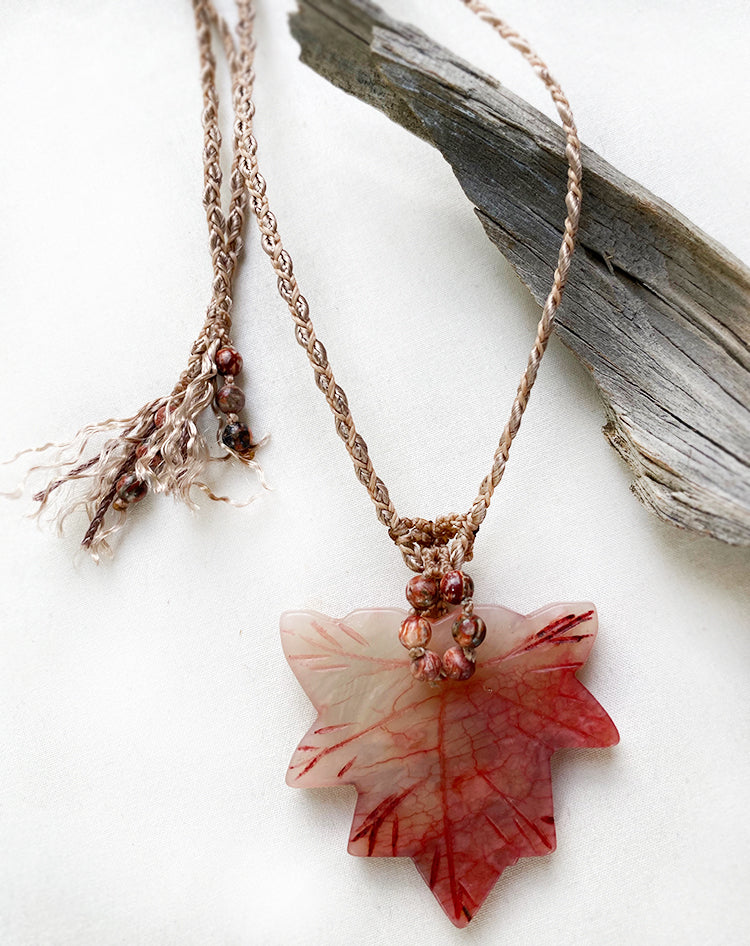 Jade 'leaf' crystal healing amulet
DESCRIPTION
Crystal healing talisman with a carved Nephrite Jade in the shape of a leaf. The minimal necklace braid combines shimmery cream tone satin cord with beige micro-macrame cord, allowing the pendant crystal to take centre stage.  The tiny highlighting crystals attaching the Jade to the necklace braid and at the ends of the braids are Leopardskin Jasper. This necklace would also be perfect in combination with other talismans for a bohemian individual look.
The necklace has a knotted channel through which you can pull the braided cords so you can have the pendant hang at your desired level. The size of the Jade 'leaf' is just over 4 cm (1.6") tall and just under 4.5 cm (1.8") at its widest. 
There are no metals in this necklace so would be particularly suitable for those with metal sensitivities, energy workers and those who simply prefer not to wear metal.
You'll receive this crystal healing necklace in one of my fabric draw-string pouches, great for the safe-keeping of the necklace. Gift-wrapped at no extra charge.

Read here how to take care of your crystal jewellery.
CRYSTAL PROPERTIES
JADE
Known throughout history as the stone of happiness, prosperity and good luck. Said to bless everything it touches. For the Chinese, Jade is a stone of "long life & peaceful passing". Helps in advancing the human consciousness to higher levels. Strongly protective stone, strengthening the auric field, fostering balance and peace.  Has a restorative energy, stimulates ideas and relinquishes self-imposed limitations. Red Jade especially promotes fearlessness, healthy self-confidence and strength of character.

LEOPARDSKIN JASPER
Powerful protection stone, associated with strength and vitality. Facilitates self-healing and is very supportive and nurturing. Attracts harmonious vibrations to one's life. Brings tranquility and a feeling of wholeness.
Recently Viewed