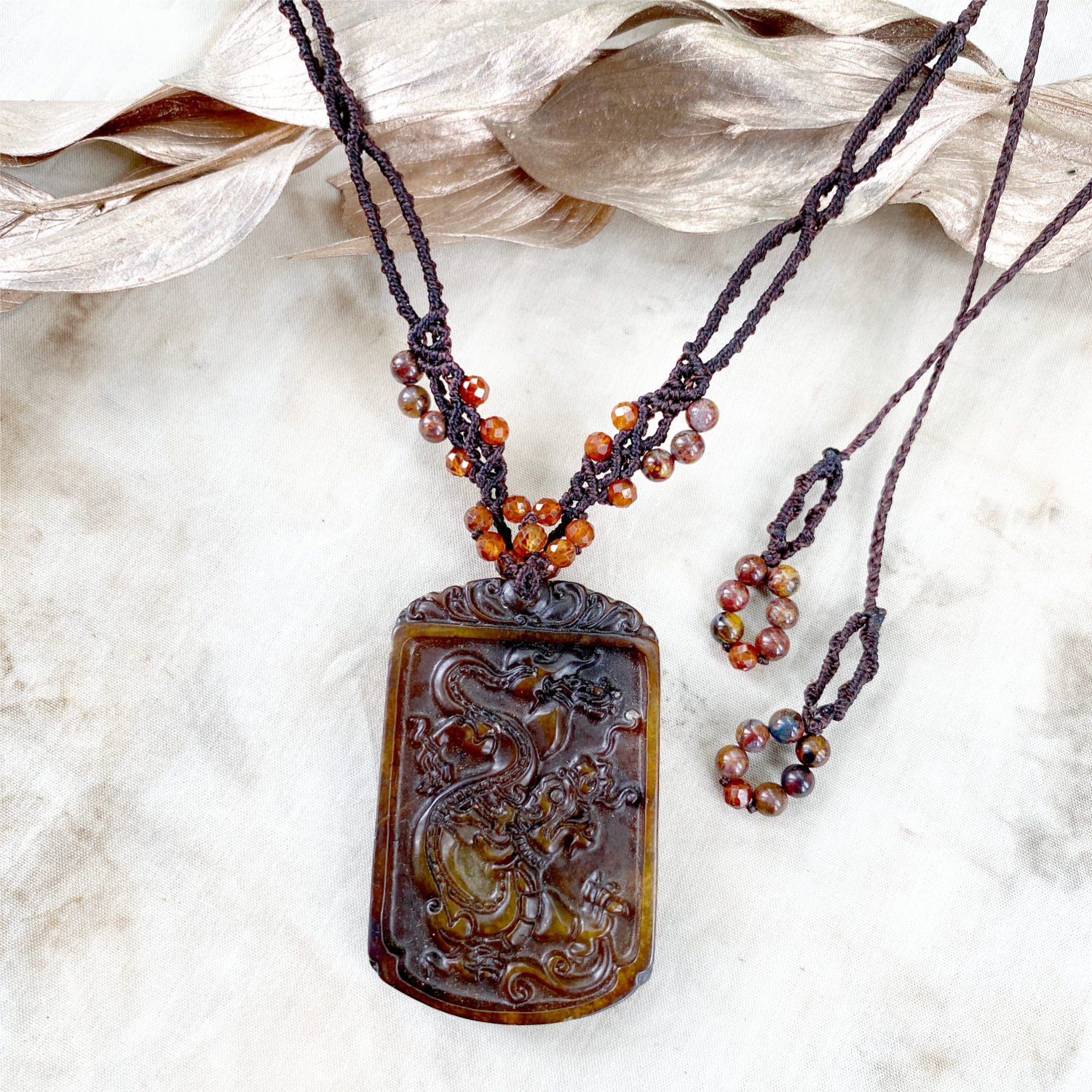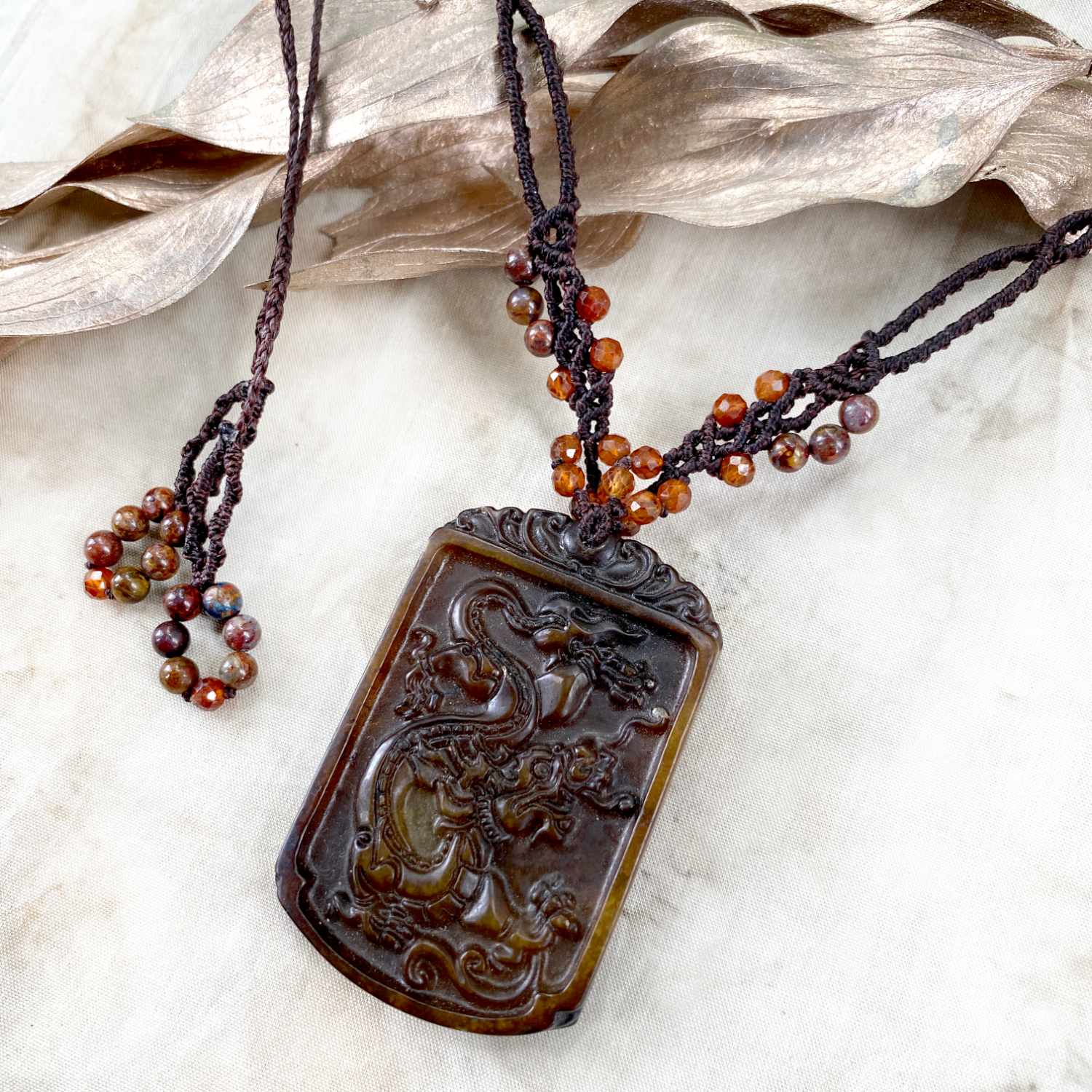 'Jade Dragon' ~ crystal healing amulet
DESCRIPTION
Crystal healing amulet with a rectangular Nephrite Jade plaque that includes an intricately carved dragon symbol. The energetic effects of this amulet are further enhanced by several small crystals within the knotwork: Spessartine Garnet and Pietersite. You could use this 'dragon power' amulet as a touch stone in meditative moments or as a focus and centering aid throughout the day while wearing this necklace.
The necklace is knotted with brown micro-macrame cord. The ends of the adjustable necklace braids are adorned with matching crystals. The length of the necklace is adjustable from very short down to just above solar plexus level. The Jade is just over 5 cm (2") tall and just under 3.5 cm (1.4") wide.
You'll receive this crystal healing necklace in one of Spirit Carrier's fabric draw-string pouches, great for the safe-keeping of the necklace. Gift-wrapped at no extra charge.

Read here how to take care of your crystal jewellery.
CRYSTAL PROPERTIES
JADE
Known throughout history as the stone of happiness, prosperity and good luck. Said to bless everything it touches. For the Chinese, Jade is a stone of "long life & peaceful passing". Helps in advancing the human consciousness to higher levels. Strongly protective stone, strengthening the auric field, fostering balance and peace.  Has a restorative energy, stimulates ideas and relinquishes self-imposed limitations. Promotes healthy self-confidence and strength of character. Brown Jade is soothing and grounding amidst any emotional storms.

SPESSARTINE GARNET
Elevates mood and allows experiences of 'emotional sunshine' into one's life, thus making life more fulfilling. Helps in overcoming the fear of new experiences, encouraging you to live more spontaneously. Balances and vitalises the sacral chakra, supporting creative pursuits and intuition.
PIETERSITE (aka Tempest Stone)
Fosters calm and joyous peacefulness. Enhances intuition and insight. Aids in the acceptance and tolerance of others and life. Dispels illusions and aids one seeing the beauty within. High vibration stone used by many energy healers.
Recently Viewed