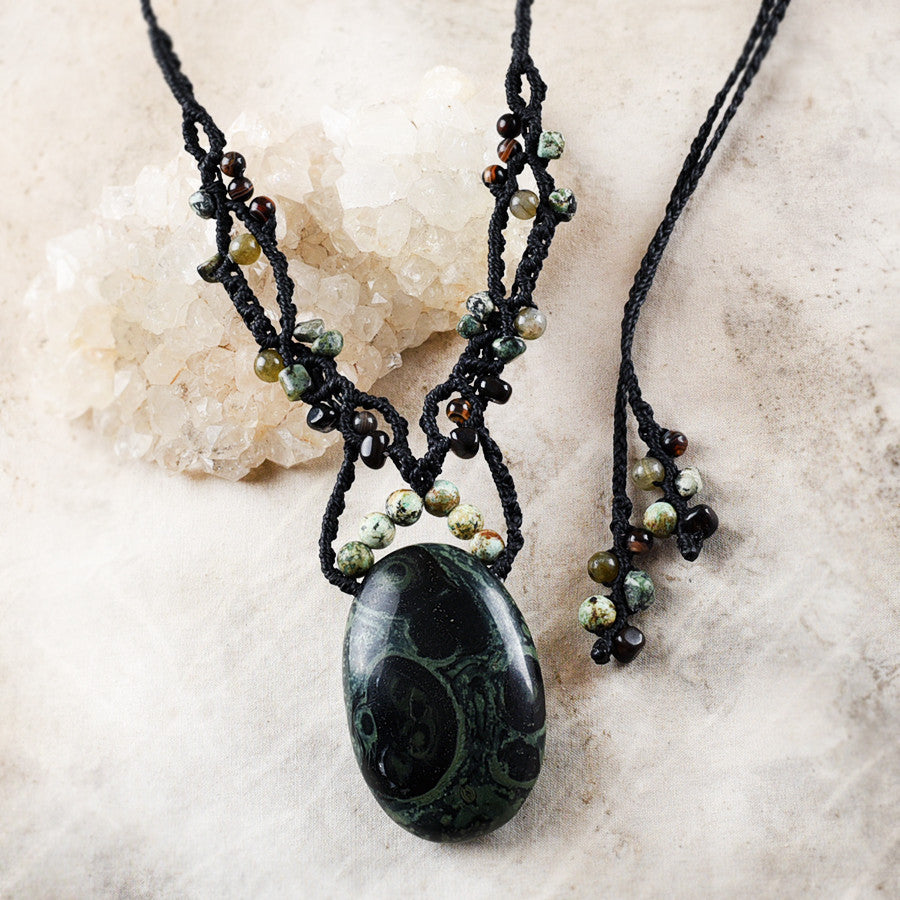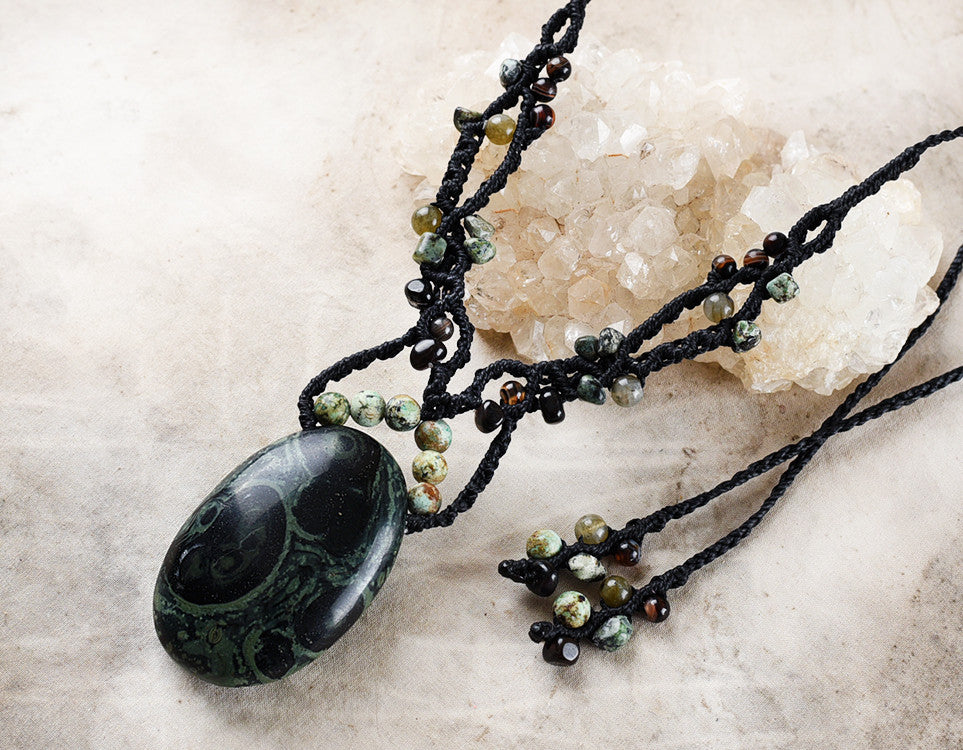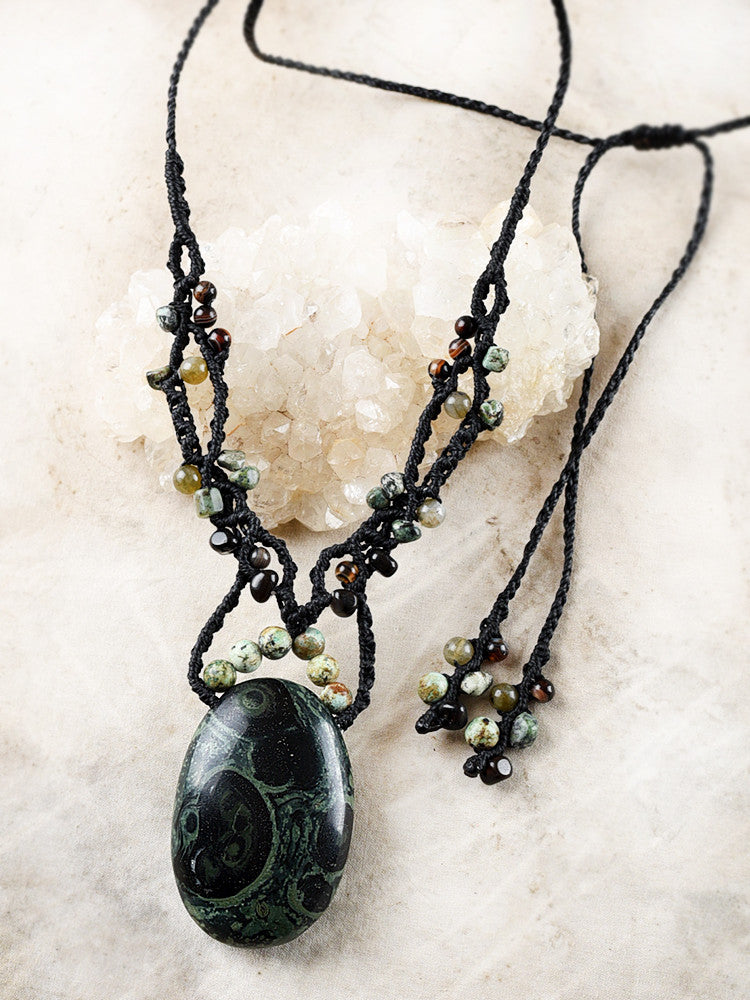 Kambaba Jasper crystal healing amulet
DESCRIPTION
Crystal healing amulet with a smooth oval shaped Kambaba Jasper, a striking stone displaying natural swirly patterns in black and dark green. The necklace is intricately knotted in with black micro-macrame cord, highlighted with African Turquoise Jasper, Labradorite and Agate crystals.
The length of the necklace is adjustable from very short down to solar plexus level. The Kambaba Jasper oval is just over 4.5 cm (1.8") tall and approx. 3 cm (1.2") wide at its middle.
You'll receive this crystal healing necklace in one of my fabric draw-string pouches, great for the safe-keeping of the necklace. Gift-wrapped at no extra charge.
Read here about how to take care of your natural crystal jewellery.
CRYSTAL PROPERTIES
KAMBABA JASPER
Stone of peace and serenity, instilling a sense of wholeness and being cared for. Protective stone, shielding from hurts where there's a tendency to be too trusting. Healing stone for those who have experienced rejections or abandonment, Energy booster for those in recovery, soothing for emotional upheavals. Steady, grounding stone that expands focus and stabilises one's energy. Has been used to attract more prosperity into one's life.
AFRICAN TURQUOISE JASPER
Calming and soothing stone that creates a feeling of tranquility and comfort. Encourages personal growth, opening the mind to new ideas and possibilities. Also known as an abundance stone.
LABRADORITE
One of the most powerful, versatile crystal tools for healing. Creates an auric shield and strengthens your innate energy and life force, preventing energy leakages. Enhances intuitive abilities and assists in spiritual transformation. Helps the wearer align with their highest destiny and discover their inner worth. Strengthens willpower and brings in new ideas. Often referred to as the 'Stone of Destiny', believed to help you to find your true path in life, and as 'Temple of the Stars', anchoring higher dimensional light into your being.
AGATE
The oldest good luck amulet. In ancient times Persian magicians were, according to legend, diverting storms with the powers of Agate. Considered a protective stone (especially for travel), said to shield its keeper against dangers. Increases inner stability, enhances personal courage and fosters self-confidence. Grounding and soothing. Balancing stone for one's energy system to experience oneness instead of duality.
Recently Viewed