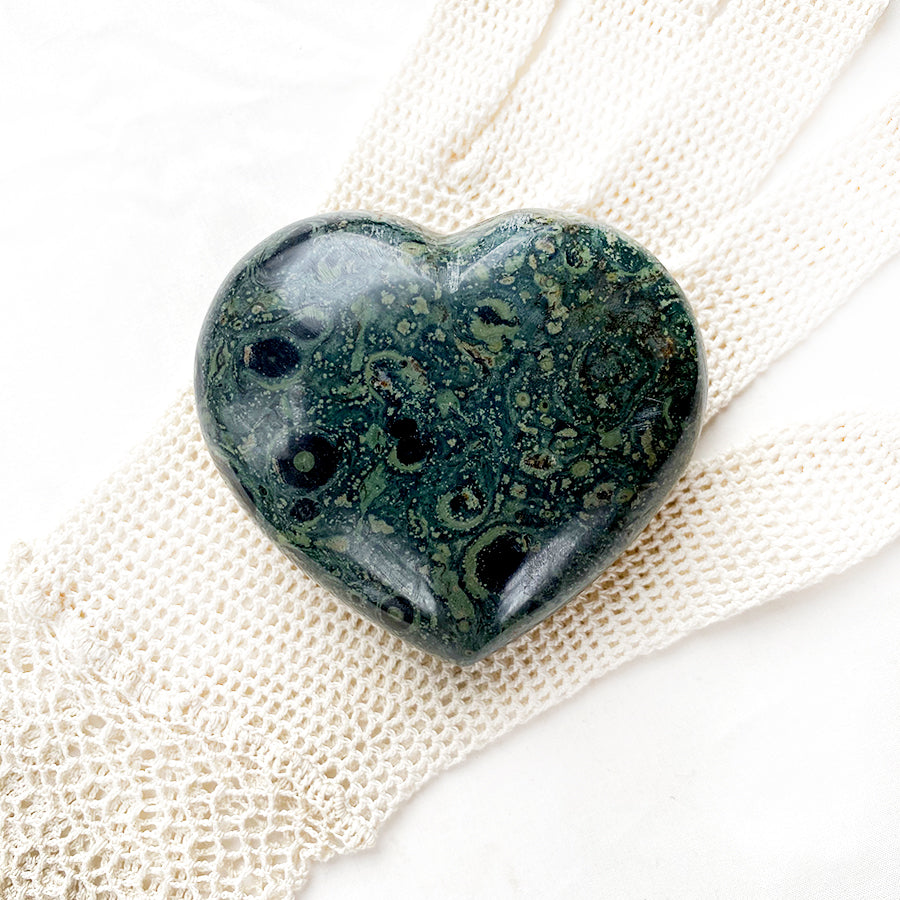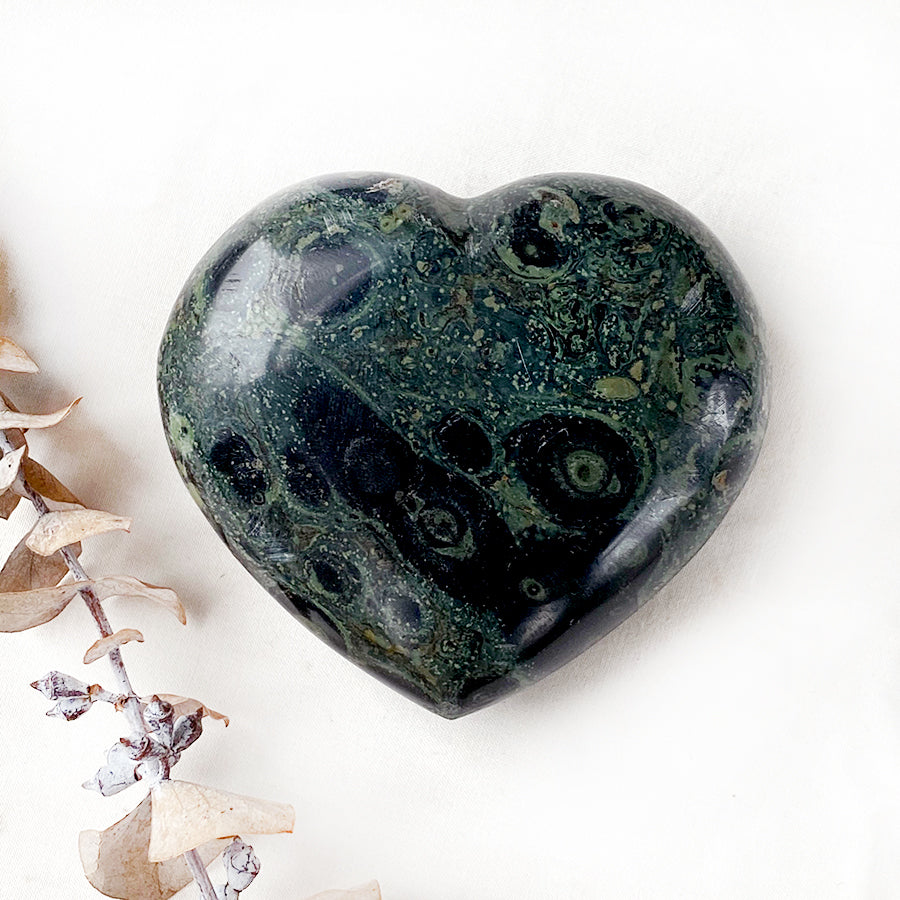 Kambaba Jasper polished heart
Large, smooth polished Kambaba Jasper heart, in dark green tone with the characteristic natural patterning. Serene energy for your living space. The two photos show both sides of the stone.
The heart is approx. 8 cm (3") wide and 7 cm (2.8") tall.
Weighs 268 g (9.5 oz).
You'll receive this crystal treasure securely padded and wrapped to protect it on the postal journey.
Please note that these hearts occasionally include natural crevices which are not imperfections but part of the natural character of the stone.
~
KAMBABA JASPER
Stone of peace and serenity, instilling a sense of wholeness and being cared for. Protective stone, shielding from hurts where there's a tendency to be too trusting. Healing stone for those who have experienced rejections or abandonment, Energy booster for those in recovery, soothing for emotional upheavals. Steady, grounding stone that expands focus and stabilises one's energy. Has been used to attract more prosperity into one's life.
Recently Viewed