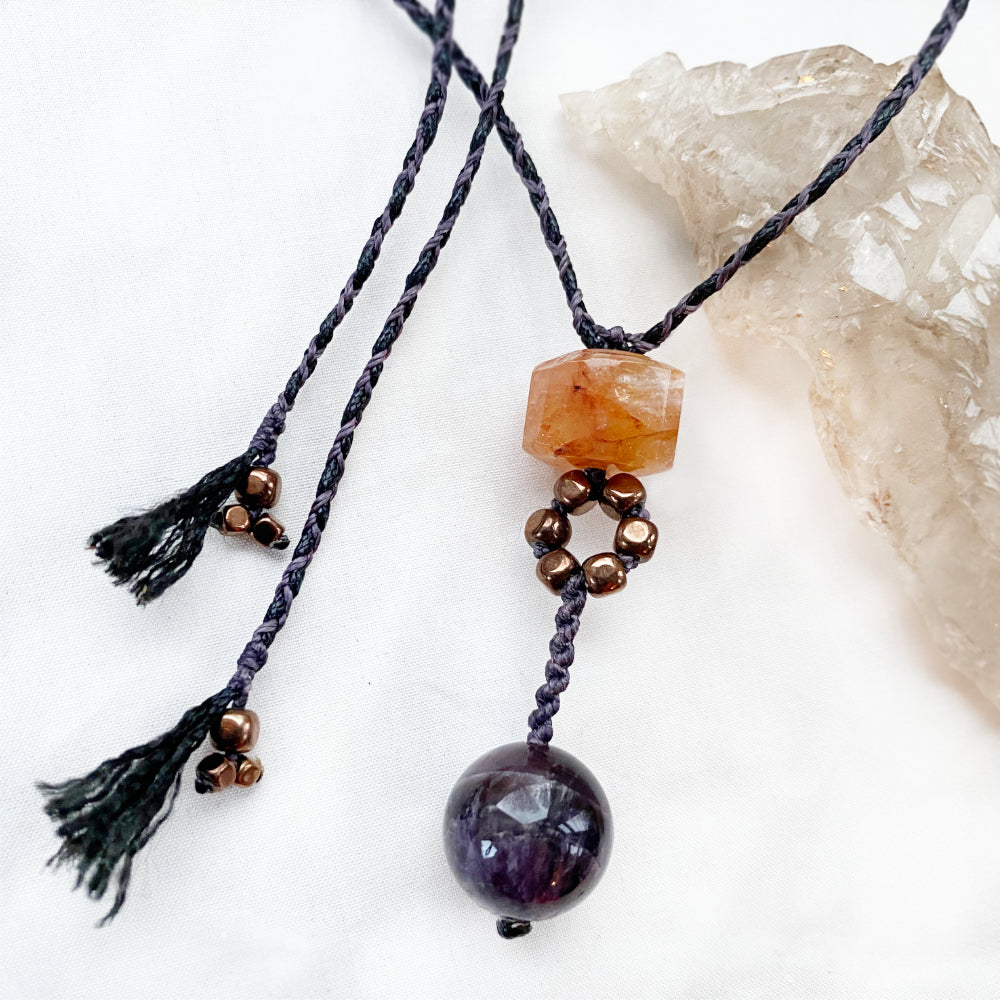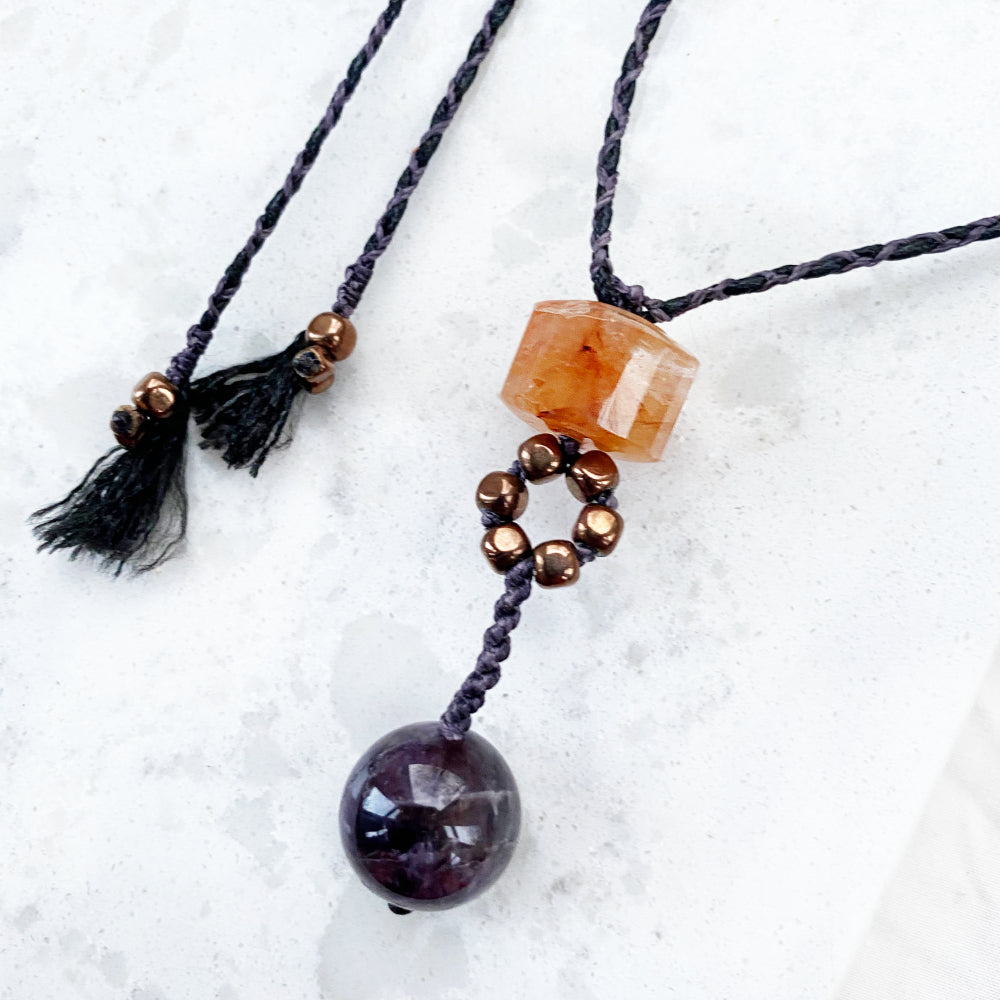 'Key to Your Gifts' crystal healing amulet
DESCRIPTION
Crystal healing necklace combining the energies of Amethyst, copper-plated Hematite and Golden Healer Quartz to create a new, resonant energy that ascends the sum of its parts. This crystal pendant braided with muted purple micro-macrame cord around a black satin core, making the necklace strong and durable, yet soft and comfortable to wear. (This pendant can also be used as an impromptu pendulum, should you ever need some quick advice while out and about wearing this crystal energy.)
The length of the necklace is adjustable from very short down to solar plexus level. The crystal pendant (from the top of the Golden Healer Quartz down to the base of the Amethyst sphere is approx. 5,5 cm (2.2") tall. The diameter of the Amethyst sphere is 1.6 cm (0.6").
You'll receive this crystal healing necklace in one of my fabric draw-string pouches, great for the safe-keeping of the necklace. Gift-wrapped at no extra charge.

Read here how to take care of your crystal jewellery.
CRYSTAL PROPERTIES
AMETHYST
Instils inner peace, promotes self-discovery and aids in relaxation. Associated with the crown chakra, known as a "stone of balance" and positive transformation. Thought to increase spiritual awareness and psychic abilities, initiating higher knowing and greater understanding. Helps in assimilating new ideas and manifesting thoughts into action. Symbolises a connection to the Divine. A well-known support stone for those wanting to break old patterns to create a new, harmonious life.
GOLDEN HEALER QUARTZ
Crystal of the Golden Ray, raising one's energy vibration / frequency. Facilitates spiritual communications across distances. A master healer that works multi-dimensionally. Strengthens the third chakra, uniting one's own will with divine will. Promotes a positive outlook on life.
HEMATITE
Creates a strong sense of self and enhances the creative flow. Relieves stress. Revitalises, enhancing personal magnetism and optimism. Helps in releasing self-imposed limitations to find your own unique gifts. A stone of balance and equilibrium. Grounds when feeling scattered, increases alertness and vigilance.
Recently Viewed