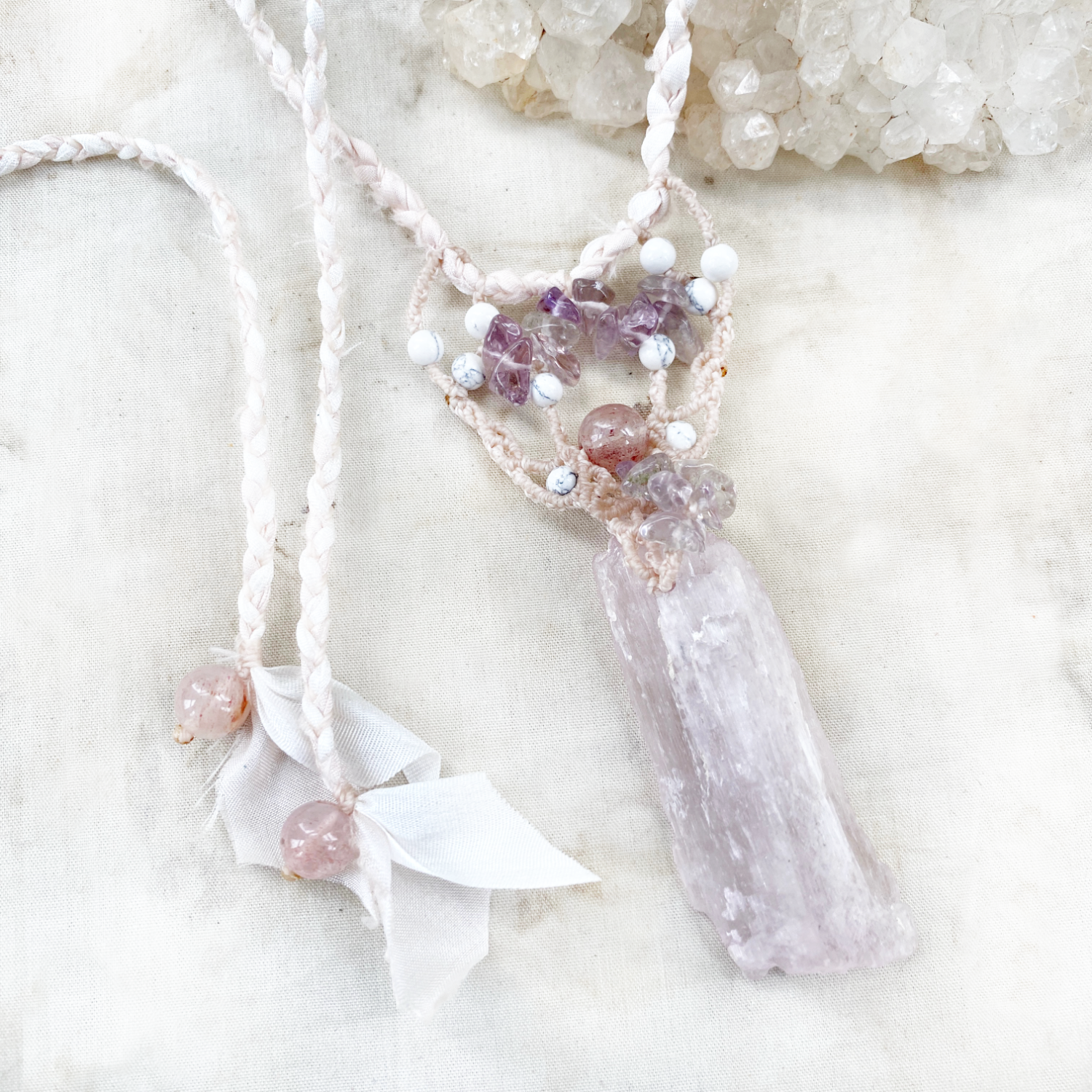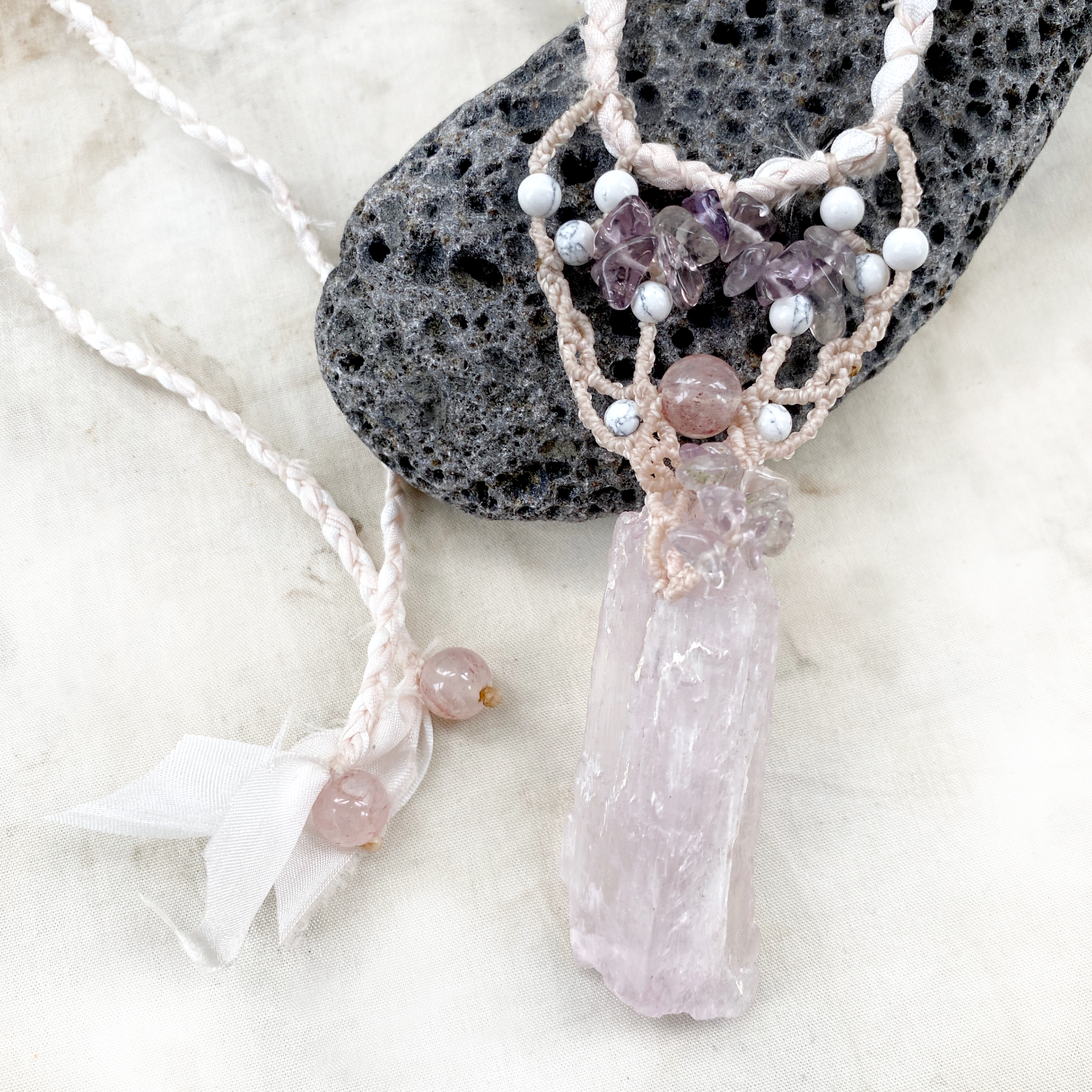 Kunzite crystal healing amulet
DESCRIPTION
Delicate, feminine heart-healer amulet, with rough natural slice of Kunzite in pale pink/lavender tone. The Kunzite attaches to a necklace braid of white embroidery silk combined with pale pinkish hue silk ribbon and cream tone micro-macrame cord. The highlighting crystals are Ametrine, Howlite and Lepidochrosite in Quartz. The long braid ends are also decorated with Lepidochrosite in Quartz and are left open so you can tie the amulet to hang at any desired level.
The Kunzite is just over 5.5 cm (2.2") tall and approx. 2 cm (0.8") at its widest.
There are no metals in this necklace so would be particularly suitable for those with metal sensitivities / metal allergy, energy workers and those who simply prefer not to wear metal.
You'll receive this crystal healing necklace in one of Spirit Carrier's handmade fabric draw-string pouches - great for the safe-keeping of the necklace. Gift-wrapped at no extra charge.

Read here how to take care of your crystal jewellery.
CRYSTAL PROPERTIES
KUNZITE
Stone of emotion, connecting heart and mind for optimum healing. Beneficial for those who find it hard to adjust to life on the earth plane. Helps in overcoming heartache and loss. Soothing in discordant situations and protective against harm. Good for those who wish to open up to life more to receive its gifts and opportunities. Assists in connecting with others and to embrace unconditional love.
AMETRINE
Infusion of the healing properties of both Amethyst and Citrine, but also emanates its own unique energy. Connects your third chakra and your seventh chakra beautifully, to align your will power with your soul's purpose. Helpful for procrastination sufferers, giving you a boost to joyfully complete your tasks, to be inspired and stay focused. Connects you with the divinity of all. Also said to be an aid in weight loss and in releasing addictions.
HOWLITE
Belongs to the "attunement" stones, linking its keeper to higher spiritual consciousness. Enhances self-awareness by providing insight into one's own actions and behaviour. Boosts creativity. Encourages you to look inside yourself for answers and is a generally calming and balancing stone. Helps in eliminating rage, anger and frustration, to assist with emotional expression. Opens the Third Eye to connect to wider awareness and spiritual insights.
LEPIDOCHROSITE IN QUARTZ
Stimulates intuitive spiritual awareness, at the same time gently grounding to Earth energy. Raises consciousness, and can be used for focusing intent during energy healing sessions. Calming and soothing, aids in releasing fears and aligning one with Divine will. A stone of 'allowing' and trusting the flow of life.
Recently Viewed