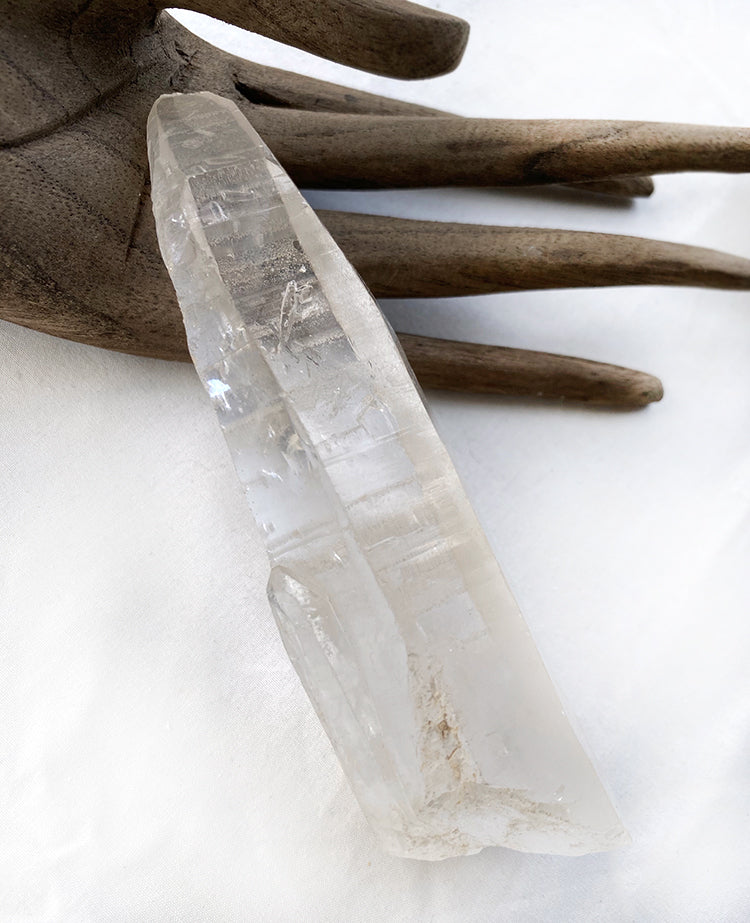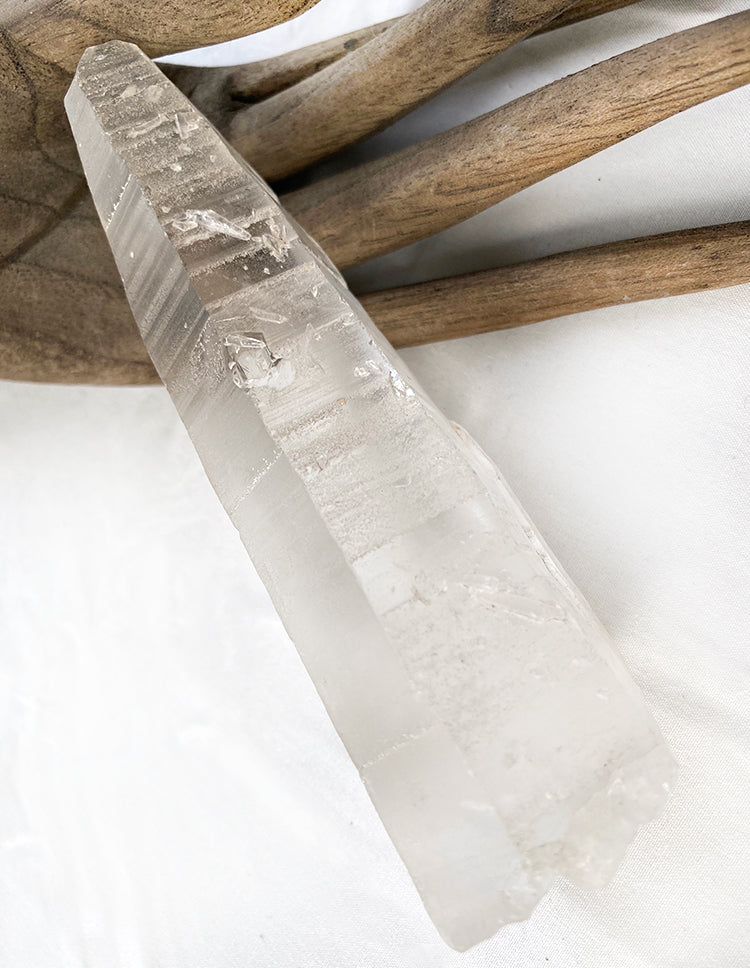 Large Lemurian teacher/student crystal with hexagonal sunken key & rainbow
Large, ancient Lemurian teacher crystal with a smaller student crystal growing on its side. The student point includes a beautiful rainbow within. The teacher crystal includes a hexagonal sunken key on its side, and shows the characteristic striations on three of its six sides. Breathtaking energy to work with in meditation, or simply to connect with in your living space.
Longest measurement: 13 cm (5")
just under 4 cm (1.6") at its widest/thickest
You'll receive this crystal treasure securely padded and wrapped to protect it on the postal journey. Gift-wrapped at no extra charge
~
LEMURIAN QUARTZ
Helps in retrieving ancient knowledge and wisdom to create spiritual healing in one's life. Activates its keeper's intuitive energy. Assists in resolving complex issues, often bringing "instant knowing". A wise teacher crystal with feminine energy, for those committed to their spiritual path.
Recently Viewed