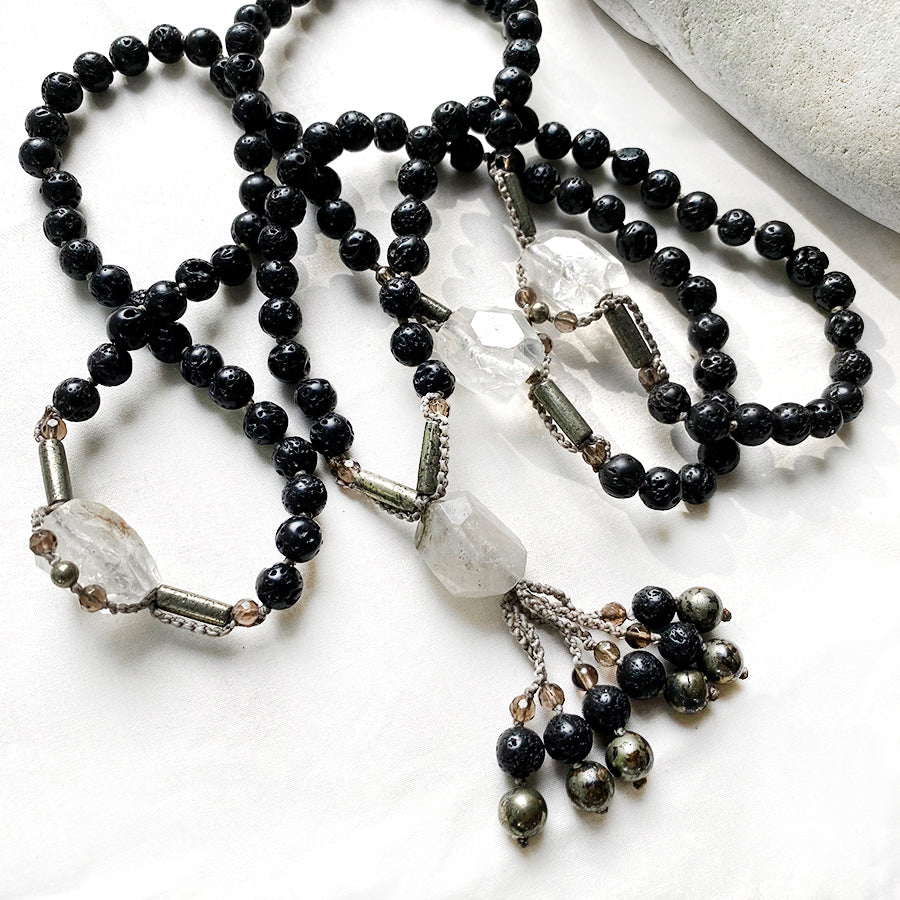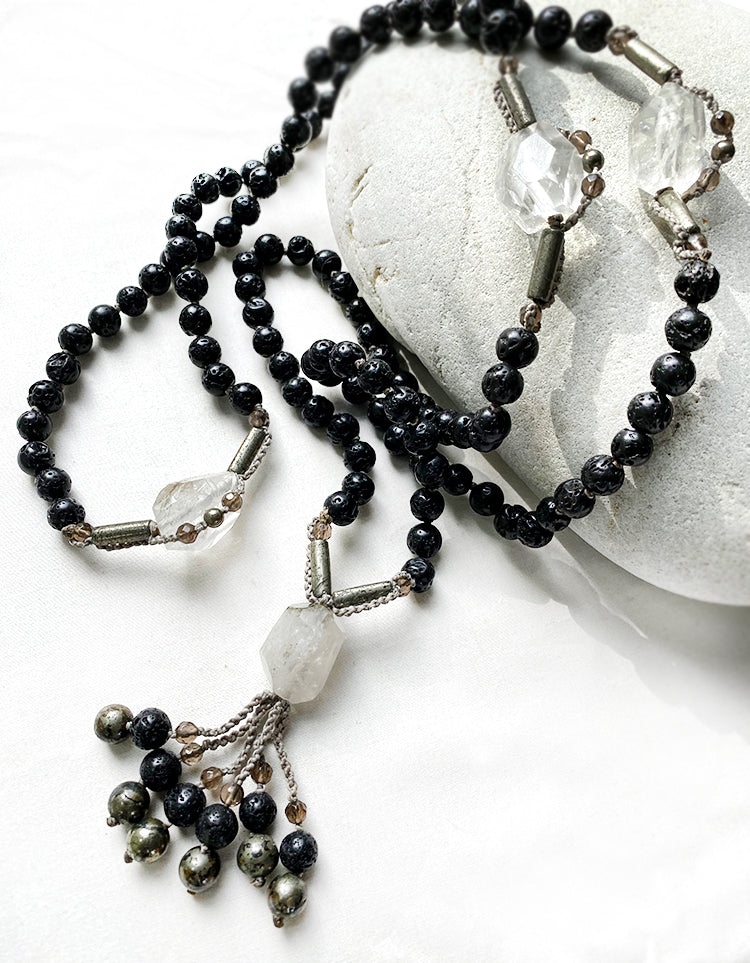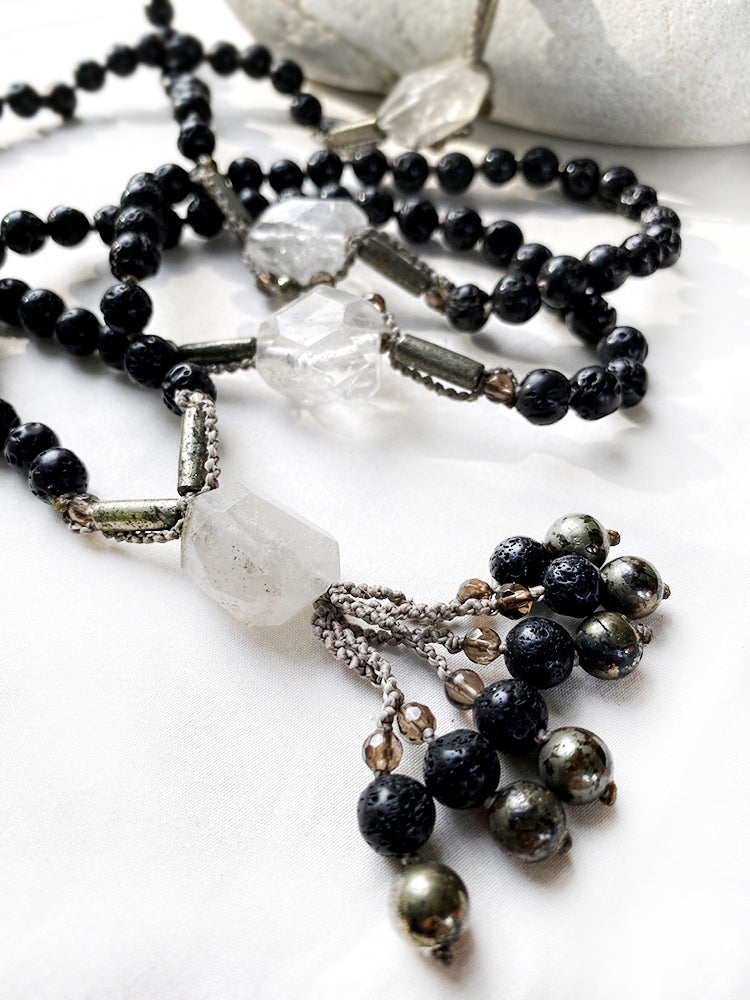 Lava Stone mala with clear Quartz, Pyrite & Smokey Quartz
DESCRIPTION
One of a kind, contemporary 108 bead meditation mala in monochrome tones with Lava Stone counter beads. The three dividers are a combination of faceted clear Quartz, Pyrite and Smokey Quartz. The guru bead and 'tassel' consists of six knotted strands of Lava Stone, Pyrite and Smokey Quartz. Each counter bead is knotted one by one for durability and ease of handling, using dark grey micro-macrame cord. 
All around length of mala: 112 cm (44")
Counter bead diameter: 0.8 cm (0.3")
The width of the divider combination: approx. 5 cm (2")
Length of guru bead & tassel combination: 6 cm (2")
This mala comes in one of my handmade cork fabric ('vegan leather') pouches for safe-keeping. 
You'll receive this mala gift-wrapped at no extra charge.
Read more about Spirit Carrier mala beads
CRYSTAL PROPERTIES
LAVA STONE
Stone of vitality, assertiveness and passion. Provides stability in times of change. Grounding and protective. Supports courage and decisiveness. Helps in finding one's 'life path'. Encourages personal development and growth.
CLEAR QUARTZ
The universal master crystal that has a harmonising effect on all levels of being. Programmable by intention, so can be used for versatile purposes. Quartz can clear, enhance, amplify, transmute, balance, focus and transmit energy. Raises one's energetic vibration. Attunes its keeper to their higher self. Known as the "Stone of Power" and "Master Healer".
PYRITE
Taps into your innate abilities, bringing confidence and perseverance to aim for your goals. A shielding stone that helps you see the truth in the motives of others. Increases vitality and enhances your assertive qualities. Helpful in turning melancholy into feeling empowered and more light-hearted. Helps in letting go thoughts of misfortune and worry, thus making it an excellent stone for manifesting abundance. Symbolises the warmth and presence of sun, attracting also abundance of love, friendship and success. Also excellent stone against electromagnetic fog.
SMOKEY QUARTZ
A grounding and calming stone that elevates moods and dissipates negative emotions. "A Stone of Serenity", it is comforting and protective for one's aura. Smokey Quartz is thought to assist in creative endeavours and also in setting personal boundaries. Offers protection against electromagnetic rays. A good healing stone for improving general feeling of well-being. Relieves anxiety and worry, wards off confusion. Shielding crystal to create a calm, safe environment.
Recently Viewed