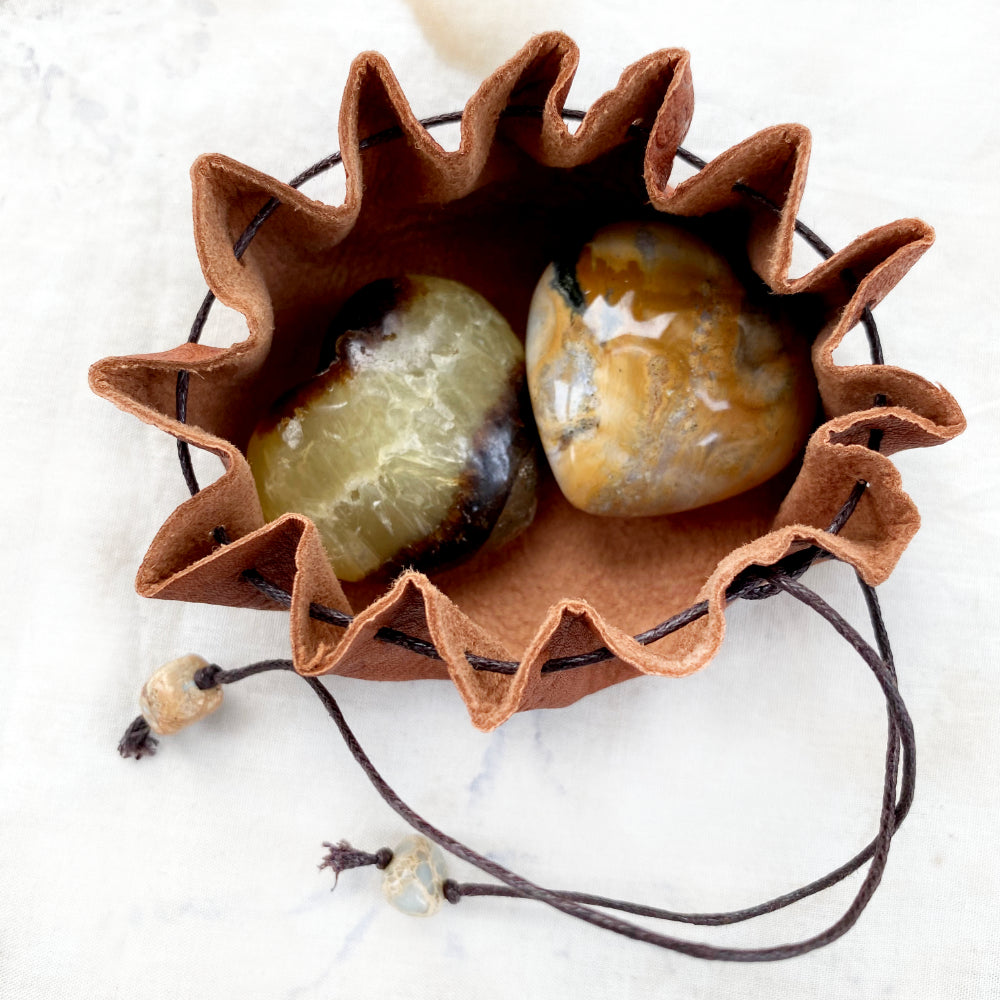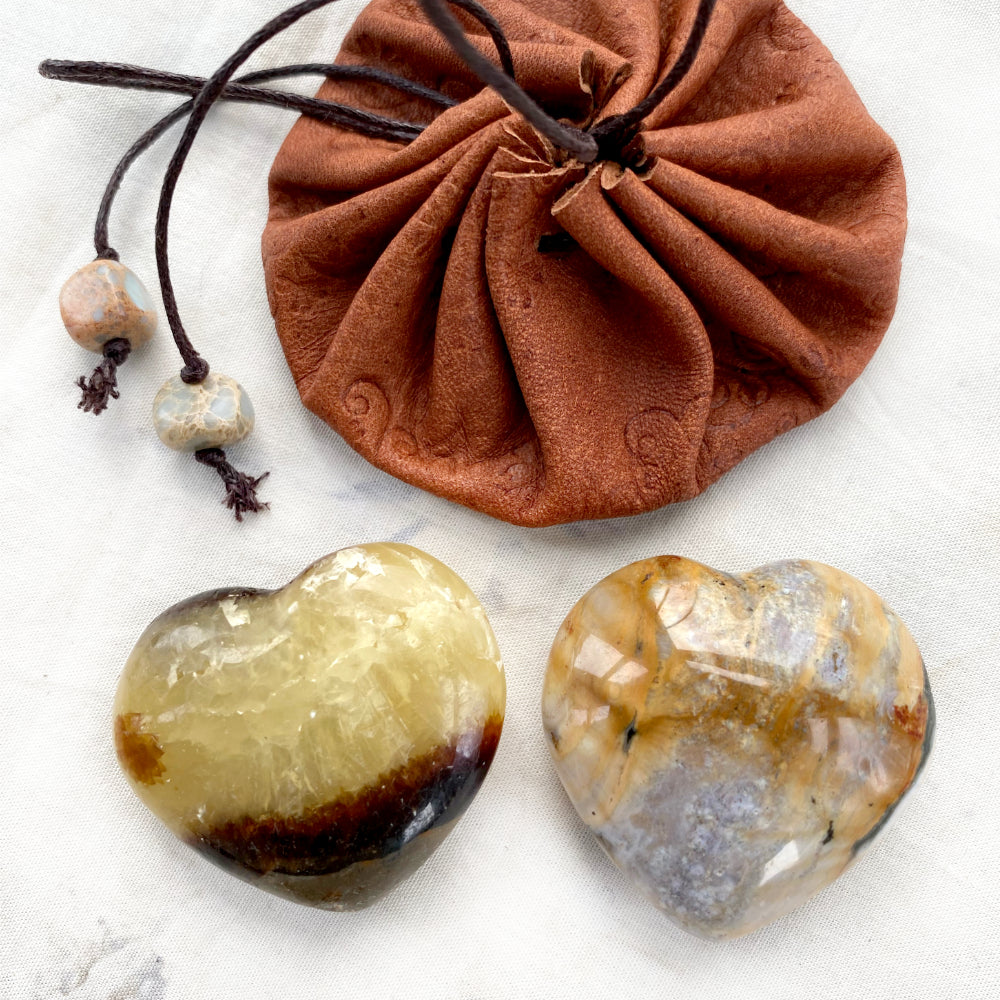 Leather pouch with a pair of crystal hearts ~ Wood Agate & Septarian
Soft, tiny brown leather pouch for carrying small items such as crystals safely protected. The pouch is high quality (vegetable tanned, i.e. chrome-free) reindeer leather from Finnish Lapland which I've embossed with a subtle floral pattern using a traditional heated bookbinding brass tool. The pouch has a drawstring closure with dark brown cotton cord and Variscite detailing. This pouch comes with two crystal hearts: Septarian and Wood Agate.

You can use these to handle and play with while travelling, meditate with each in turn, or add more crystals from your own collection to make crystal grids. Keep in your handbag and perhaps enjoy swapping your phone to handling crystals every so often...
When the little pouch is empty and closed, the diameter is approx. 6 cm (2.4"). Both hearts are approx. 3.5 cm (1.4") at their widest.

You'll receive this 'Wisdom Keeper' pouch with its two crystal hearts gift-wrapped free of charge.
~
SEPTARIAN
Assists in releasing anything that holds you back in life. Guardian of privacy, keeping you from over-sharing. Harmoniser of emotions. Relieves anxiety and helps put you on ease and focus on self-nurturing. Confidence stone for those who speak or perform in front of an audience. Fosters cooperation and supports problem-solving.
WOOD AGATE
Stone of transformation, assisting its keeper to advance to their highest chosen soul level. Helps in distinguishing between things that matter and those that don't. Strengthening to one's will power as well as physical stamina. Grounding and protective, calms the nerves and encourages feelings of well-being. A stone of ancient energies that in meditation can reveal wisdom about past lives.
Recently Viewed