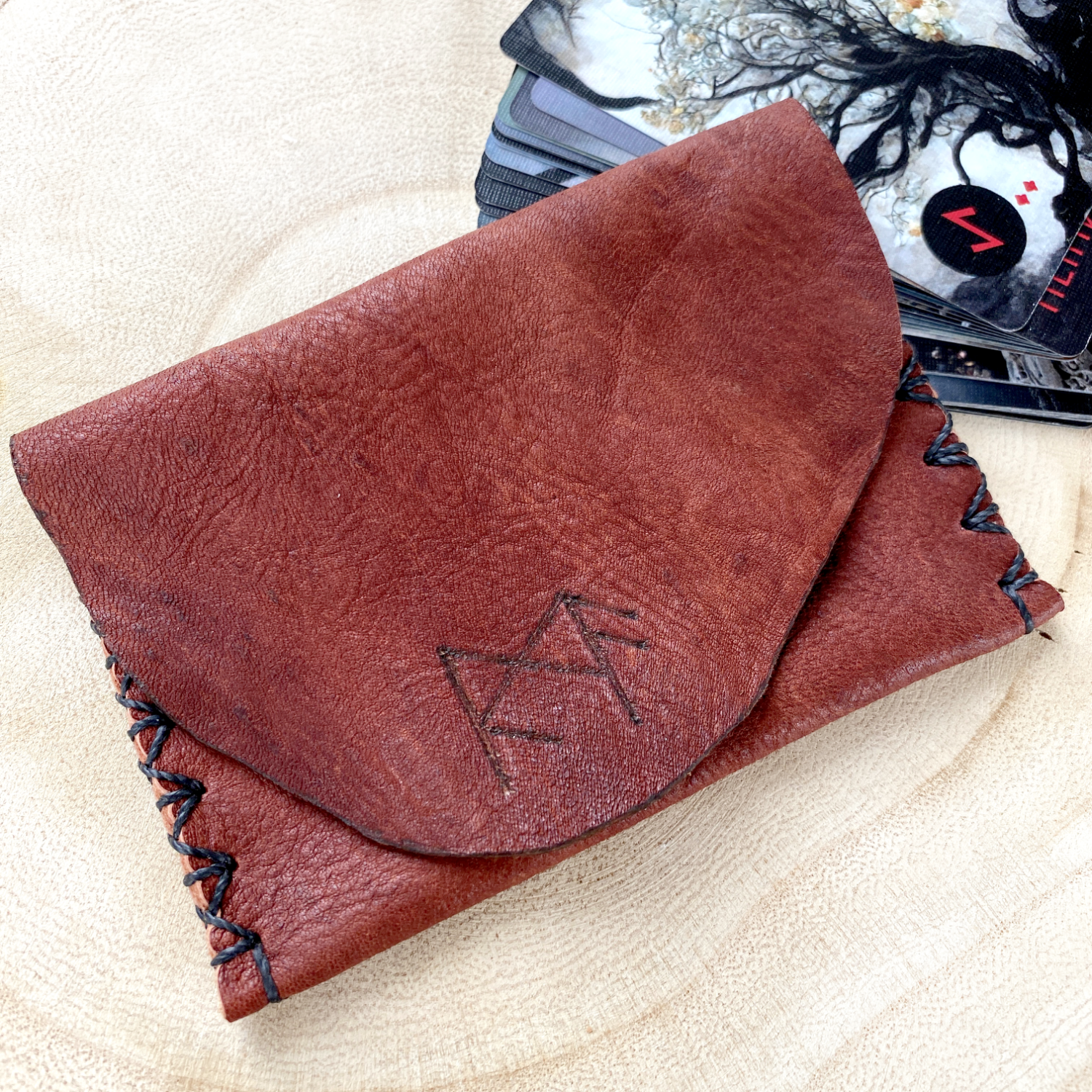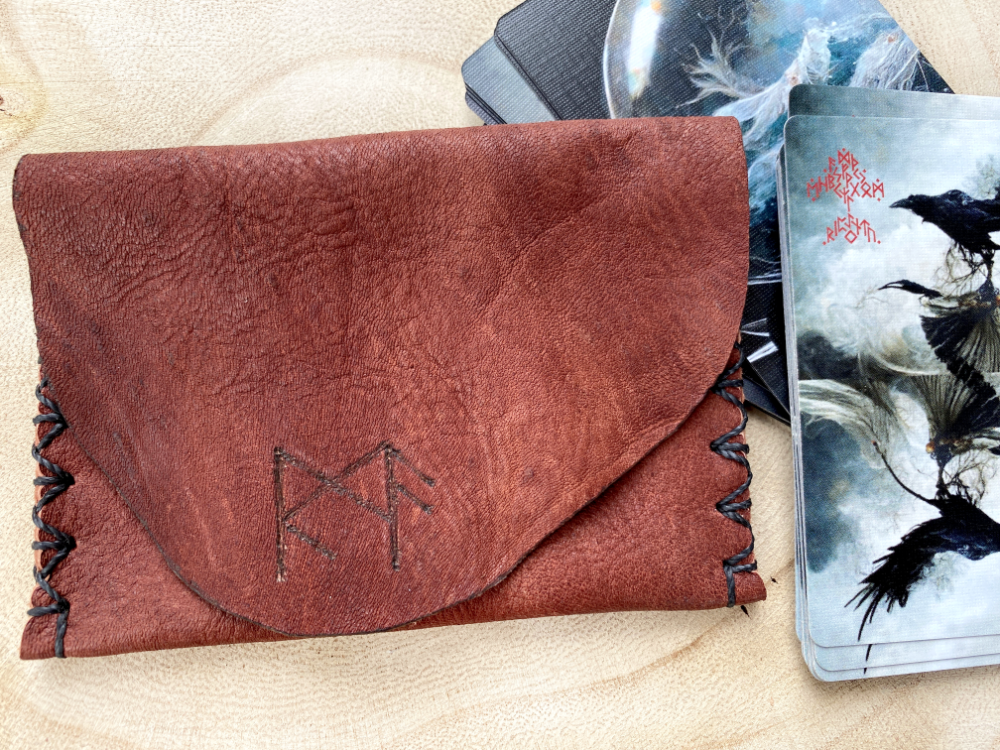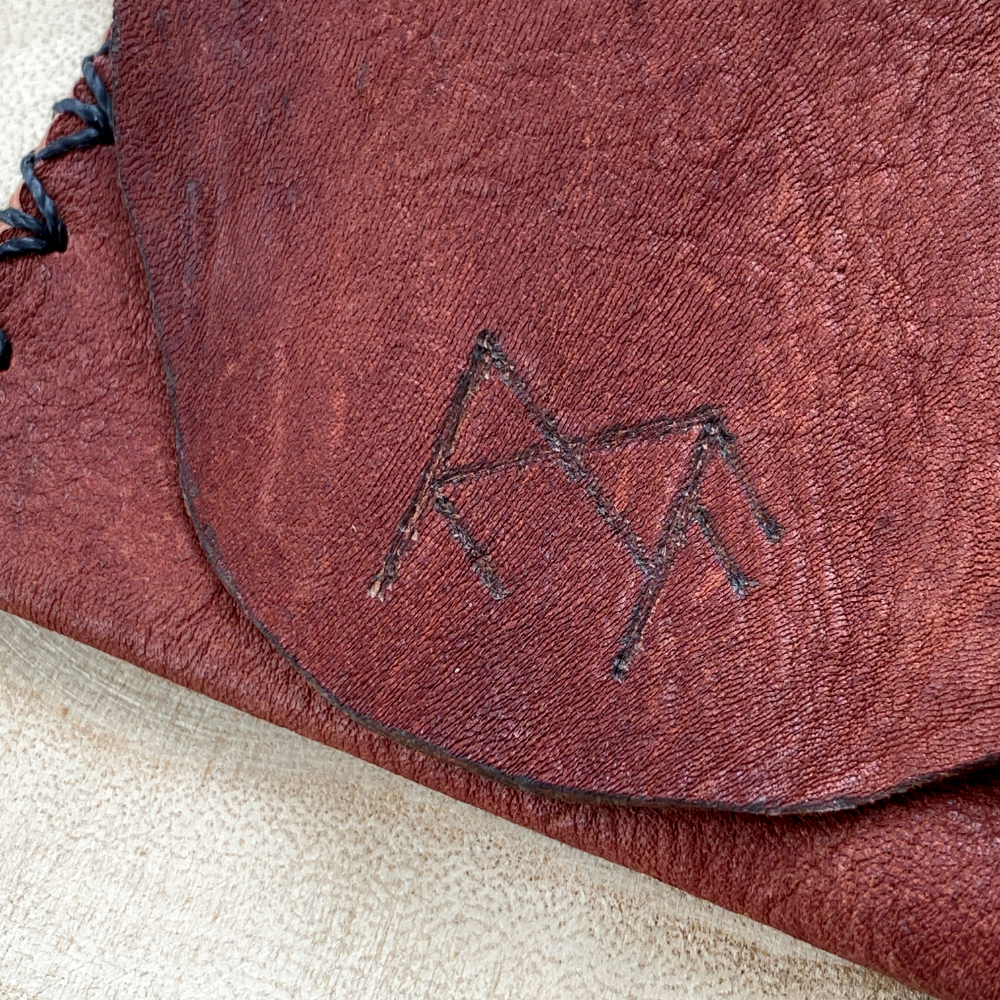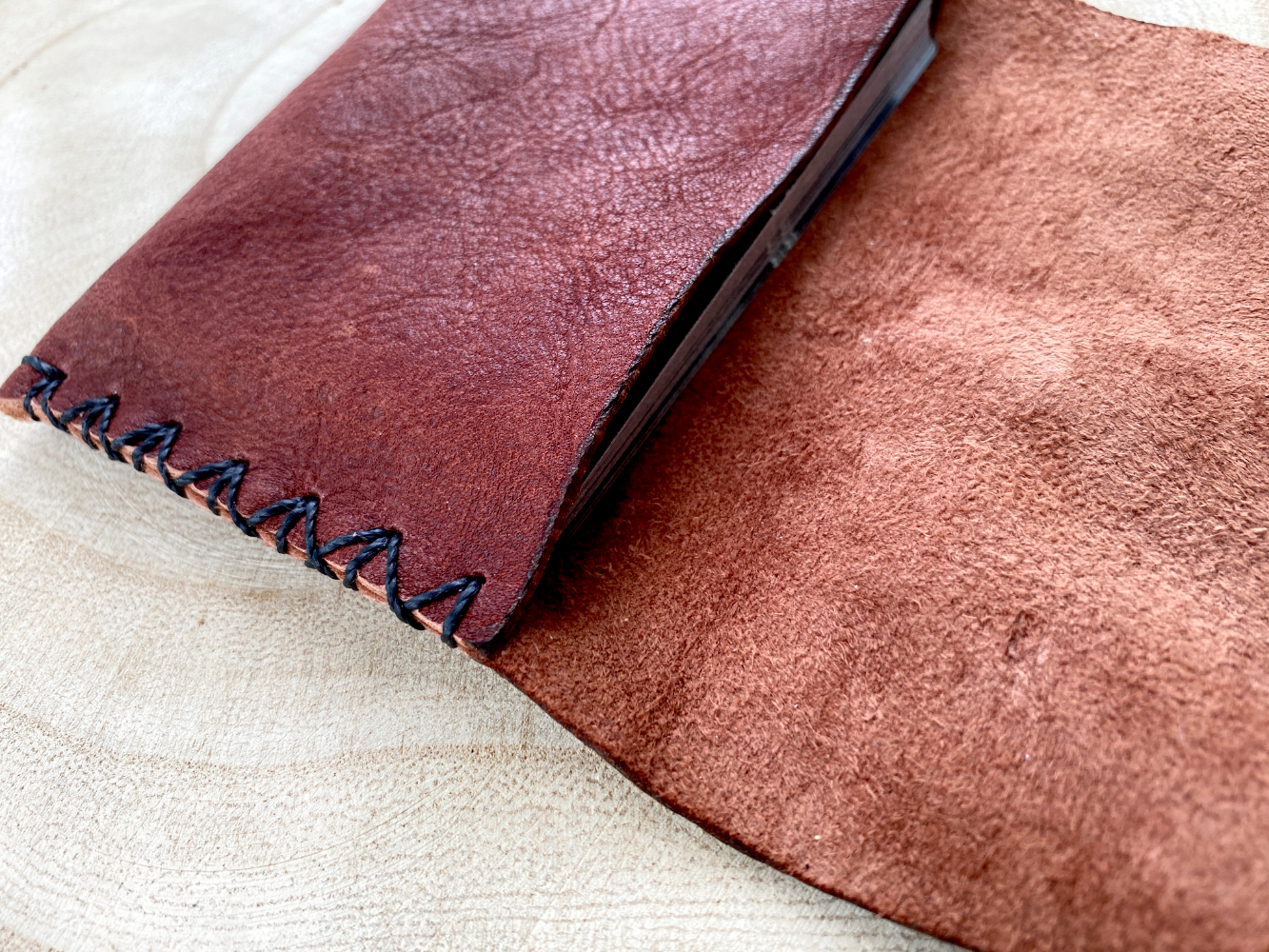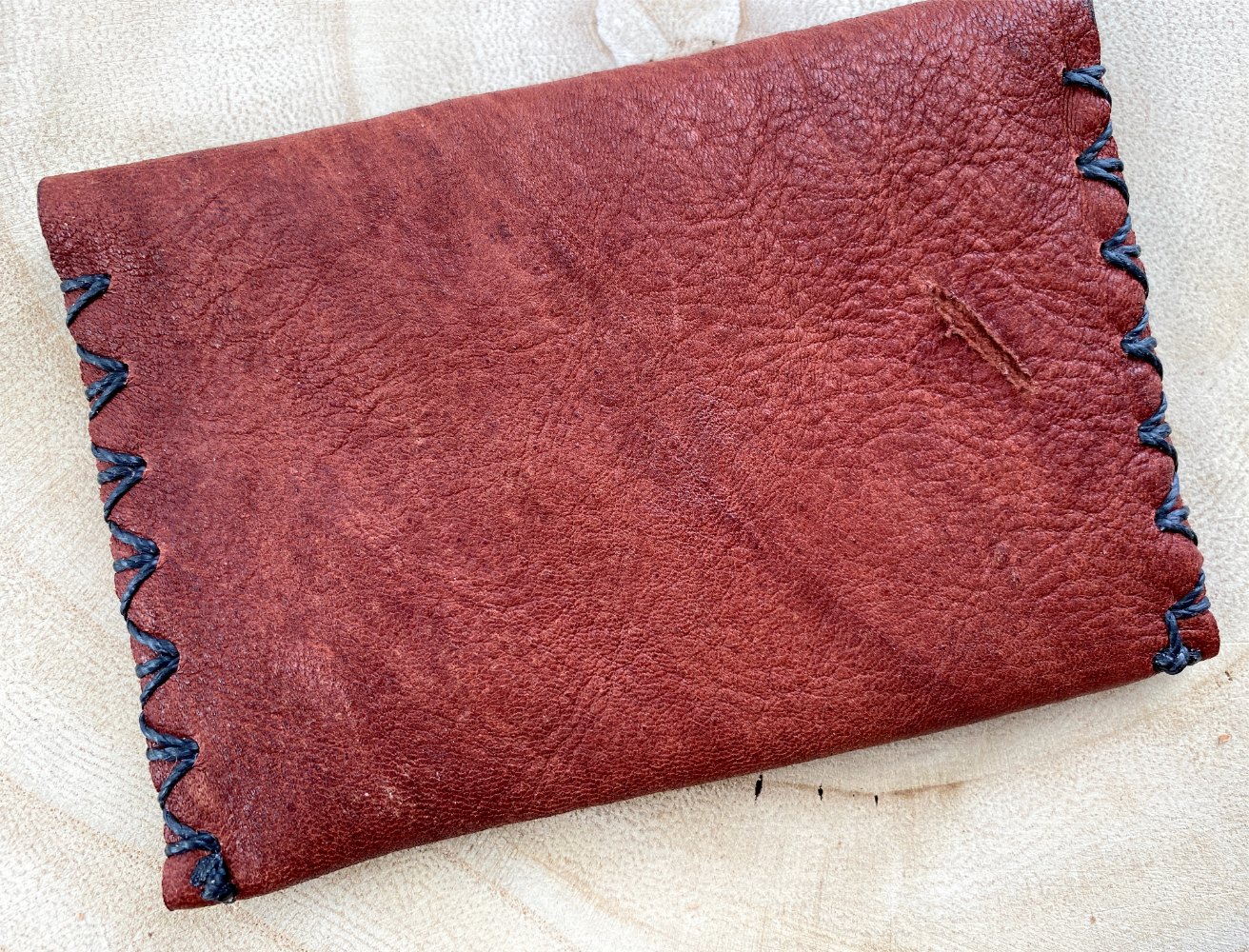 Leather sleeve for rune cards
DESCRIPTION
Soft, tactile accessory to carry and protect one deck of Rune Dreams oracle cards. Whilst the rune cards are standard playing card size, this leather sleeve is measured for 24-32 cards - so you can choose to carry either just the 24 Elder Futhark cards with you in this pouch, or include the whole Rune Dreams deck (with the 4 bonus cards and the 4 concept cards). The cover flap closing the pouch includes a bindrune of Raidho, Mannaz & Ansuz.

This 'Wisdom Keeper' is made from unlined, vegetable tanned Lapland reindeer hide, hand-stitched with black micro-macrame cord. The leather shows natural markings and scarrings so do see these as adding to the character rather than as faults. The sleeve has no closure but a frontal leather flap with natural organic edge.
The outer measurements of the sleeve are 11.5 cm wide x 9 cm tall (4.5" x 3.5").

Please note: NO rune cards are included with this leather sleeve - cards in photos are for illustration purposes only. The rune cards can be purchased separately in the Oracle Cards section of this website.
You'll receive this Wisdom keeper gift-wrapped at no extra charge.
If you wish to have a specifically measured leather sleeve custom made instead, send me a message. You can also choose cork fabric ('vegan leather') as the material for any custom sleeves.


Recently Viewed