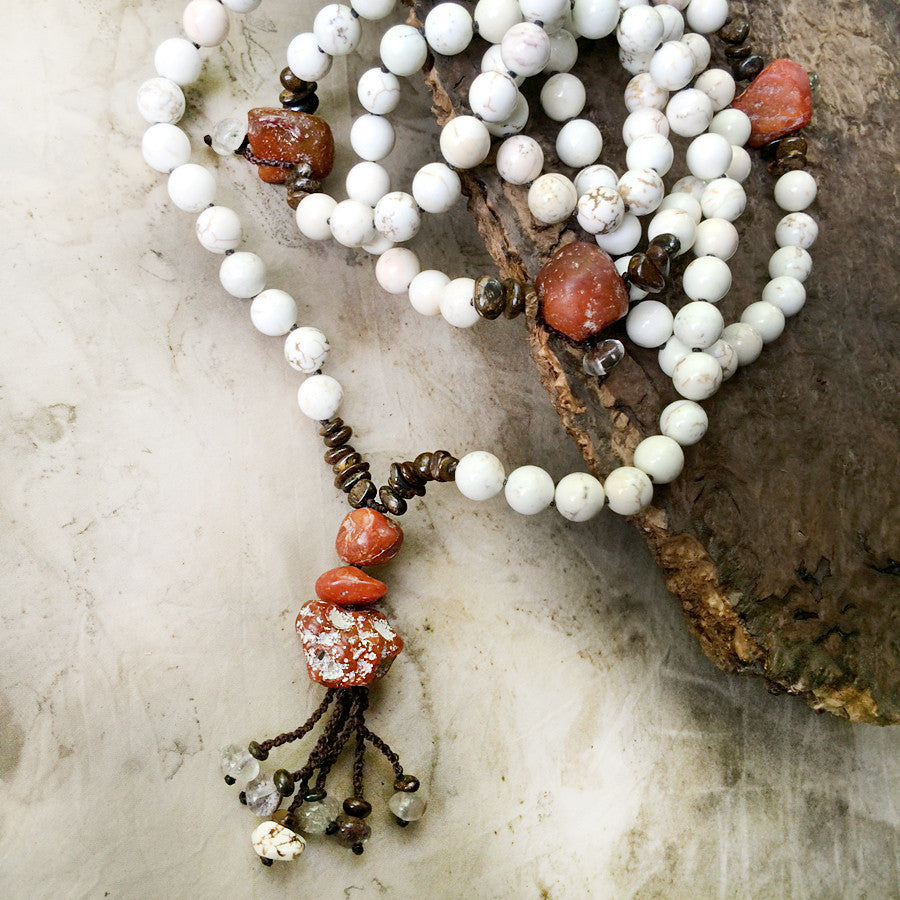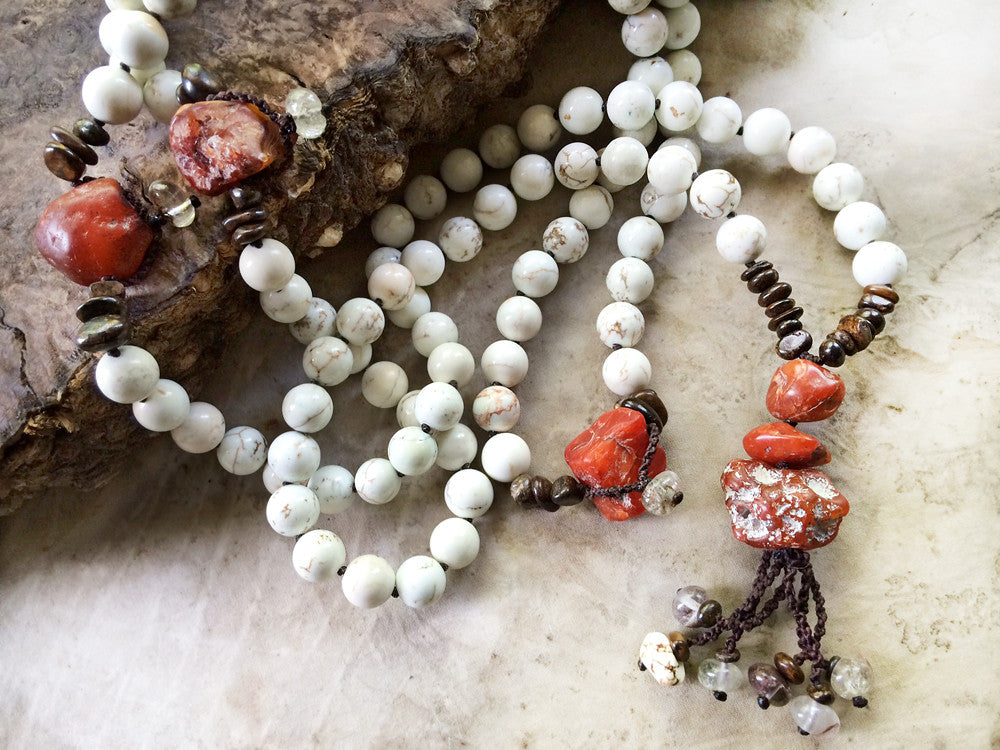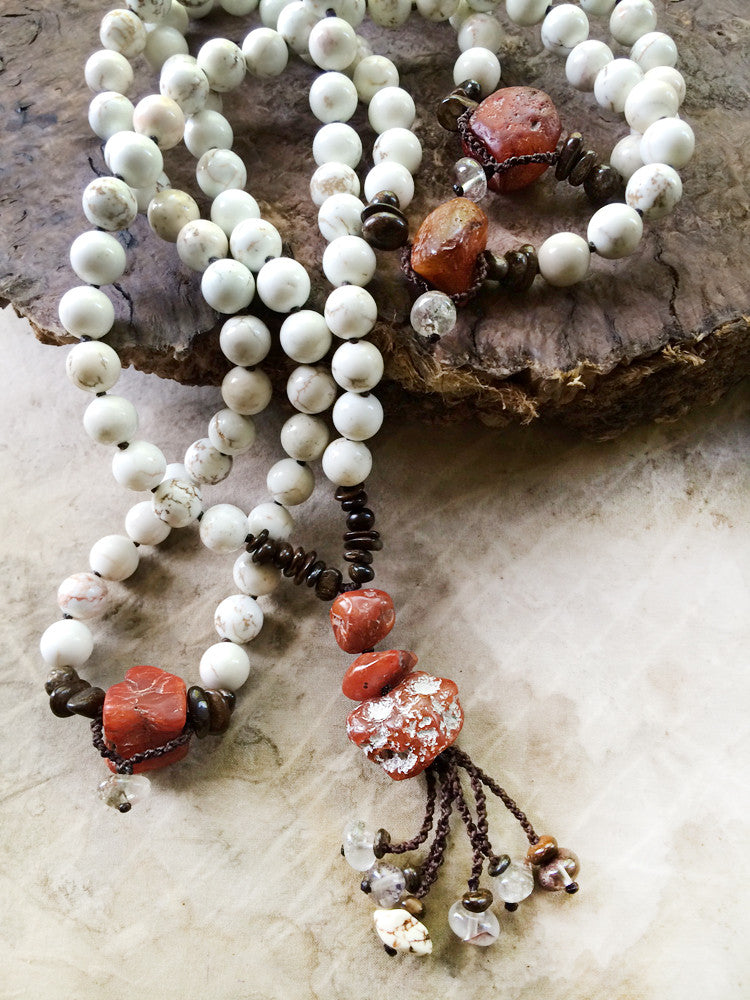 Magnesite mala with Carnelian, Bronzite & Shaman Dream Stone Quartz
DESCRIPTION
One of a kind, contemporary 108 bead meditation mala with Magnesite counter beads. The three dividers are a combination of Carnelian, Bronzite and Shaman Dream Stone Quartz. The guru bead also consists of the same crystals as the dividers.
Each counter bead is knotted one by one for durability and ease of handling, using dark brown micro-macrame cord. 
All around length of mala: 137 cm (54")
Counter bead diameter: 1 cm (0.4")
The width of the divider combination: 4 cm (1.6")
Length of guru bead crystal combination: 7.5 cm (2.95")
This mala comes in one of my handmade soft brown leather pouches for safe-keeping (and gift-wrapped for no extra charge). If you would rather have a fabric pouch, please let me know at the time of purchase.
Read more about Spirit Carrier mala beads
CRYSTAL PROPERTIES
MAGNESITE
Opens up higher realms and states of consciousness, bringing visions and emotional balance. Assists in hearing your heart's desires. High ascension stone that awakens one to spiritual growth. Offers the gift of direct knowing by opening the third eye and crown chakras. Has the potential to create blissful changes in one's life.
CARNELIAN
Known as a stone of motivation and courage. Stimulates creativity and increases one's sense of self-worth. Balancing for body's energy levels, restoring vitality and motivation. Said to attract prosperity, new resources and good luck. A success stone that helps you follow through with plans. Stone of action that aids in overcoming procrastination. Helps in gaining more understanding of one's inner self. Stimulating to the Sacral Chakra, which, when in balance, allows one to enjoy life, feel its joys and pleasures, be flexible and 'go with the flow'.
BRONZITE
Encourages loving, non-judgemental mindset. Helps in gaining certainty about one's decisions and the right course of action. Bronzite is said to bring harmony into discordant situations, protective when the wearer might feel a lack of control. Instills a feeling of calmness when having "many irons in the fire". A stone of focused action. Instills a feeling of "all is well".
SHAMAN DREAM STONE (aka Lodolite, Garden Quartz)
Associated with the crown chakra, enhances one's sensitivity to invisible energies, helps in manifesting one's desires, brings harmony to one's aura, emanates strong yet gentle healing energies.
Recently Viewed