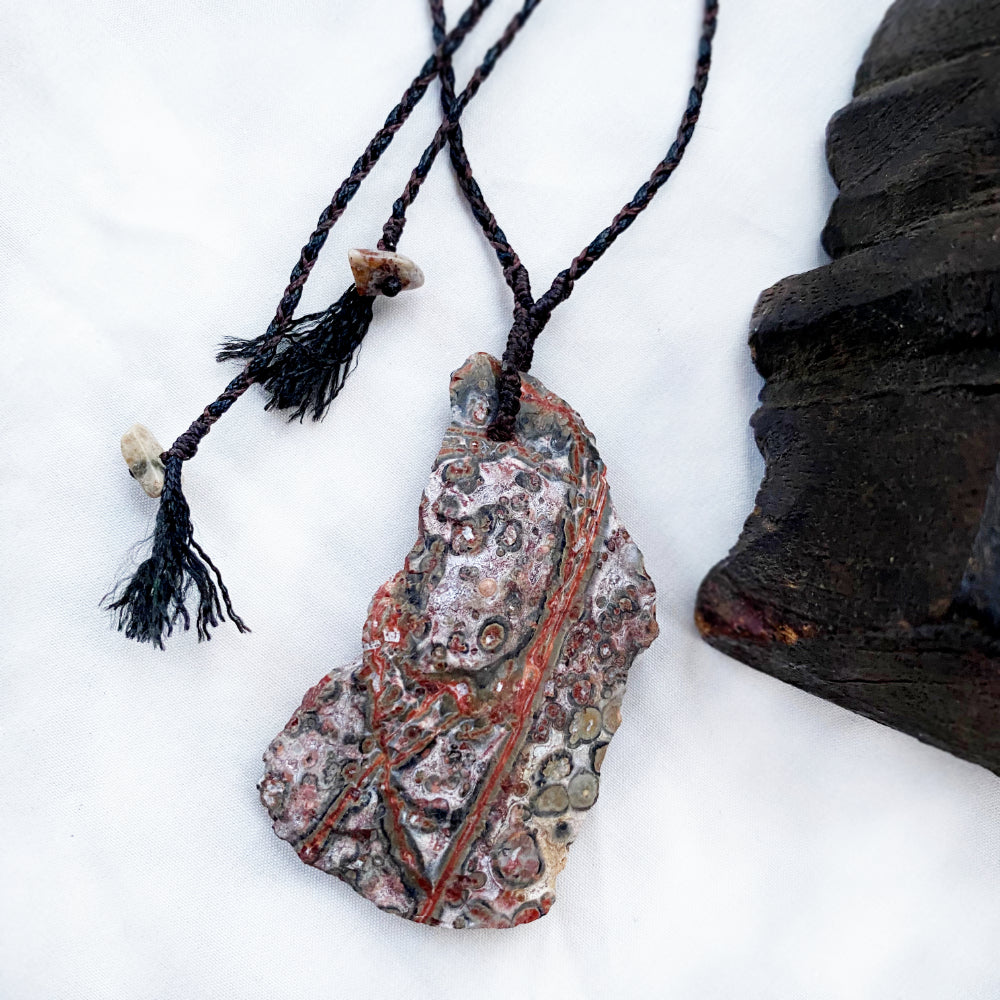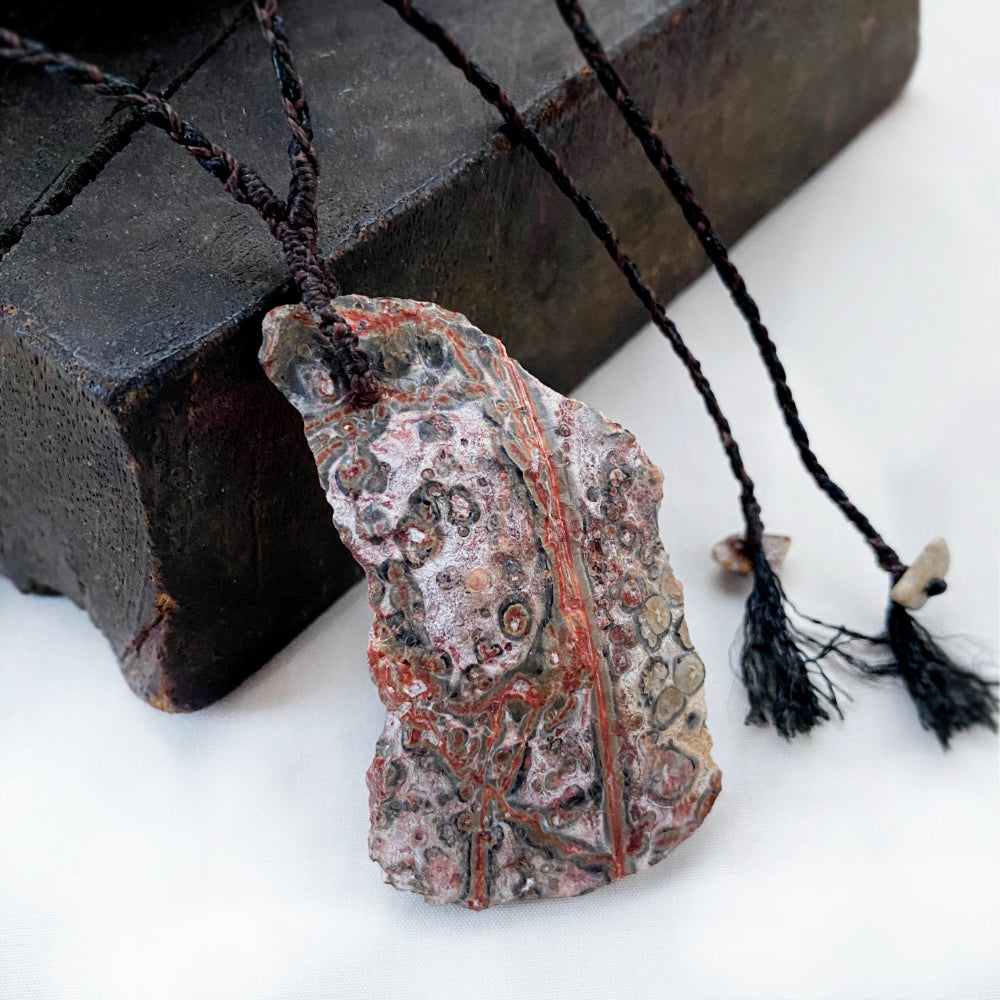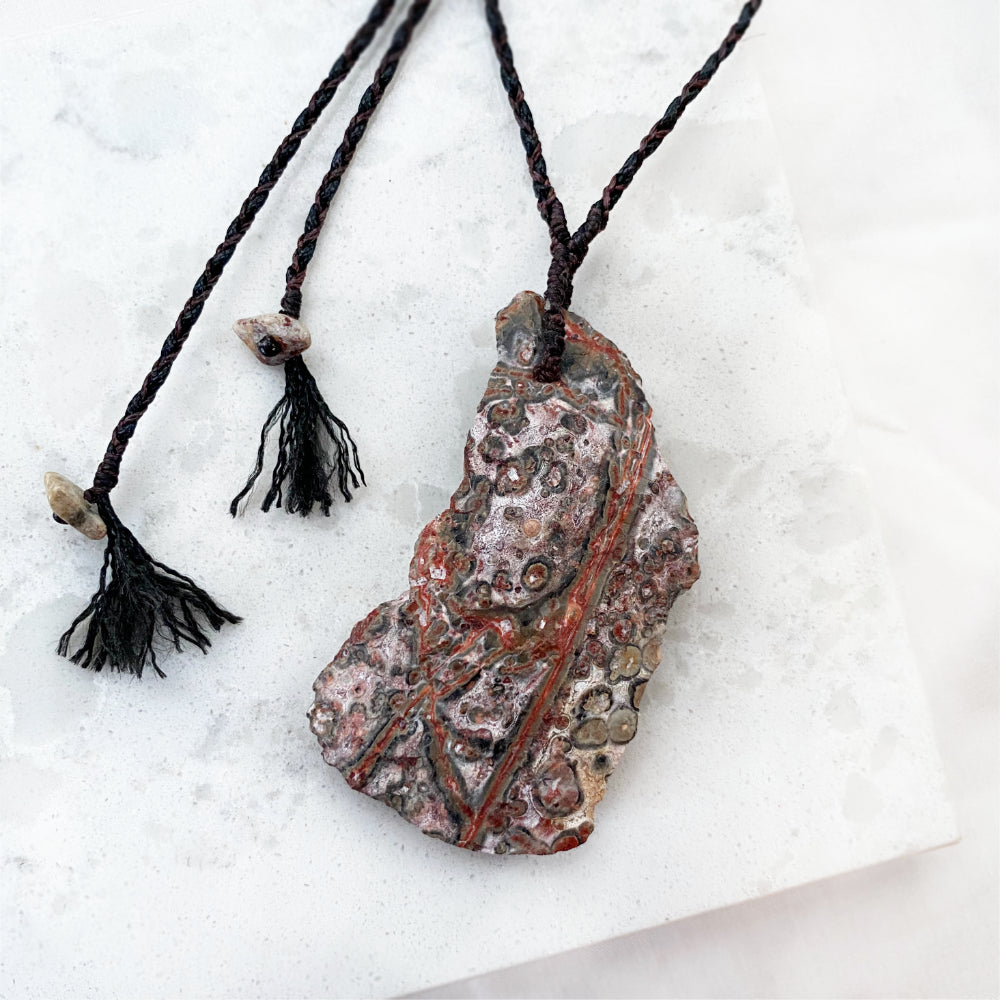 'Map of Magic' crystal healing amulet
DESCRIPTION
Ocean Jasper crystal healing necklace in minimal braid to give centre stage to this unusual stone. The natural patterning across this slice resembles a map, to be contemplated and perhaps its texture to be traced with your finger, to show you where you are meant to go. The necklace braid is strong and durable, yet soft and comfortable to wear, and there is a small Ocean Jasper crystal at the end of the adjustable cords.
The length of the necklace is adjustable from very short down to solar plexus level. The Ocean Jasper is approx. 6.5 cm (2.6") tall and 3.5 cm (1.4") at its widest.
There are no metals in this necklace so would be particularly suitable for those with metal sensitivities, energy workers and those who simply prefer not to wear metal.
You'll receive this crystal healing necklace in one of my fabric draw-string pouches, great for the safe-keeping of the necklace. Gift-wrapped at no extra charge.

Read here how to take care of your crystal jewellery.
CRYSTAL PROPERTIES
OCEAN JASPER
Deep reaching healing stone, assists in seeing the past in a new light in order to create a future filled with joy and happiness. Known as the 'Atlantis stone'. Helps elevate mood and dispel stress-related energies. Ignites feelings of self-worth. Increases patience, elevates mood, releasing old hurts. Works with solar plexus, heart and throat chakras, aligning you with your own personal power.
Recently Viewed