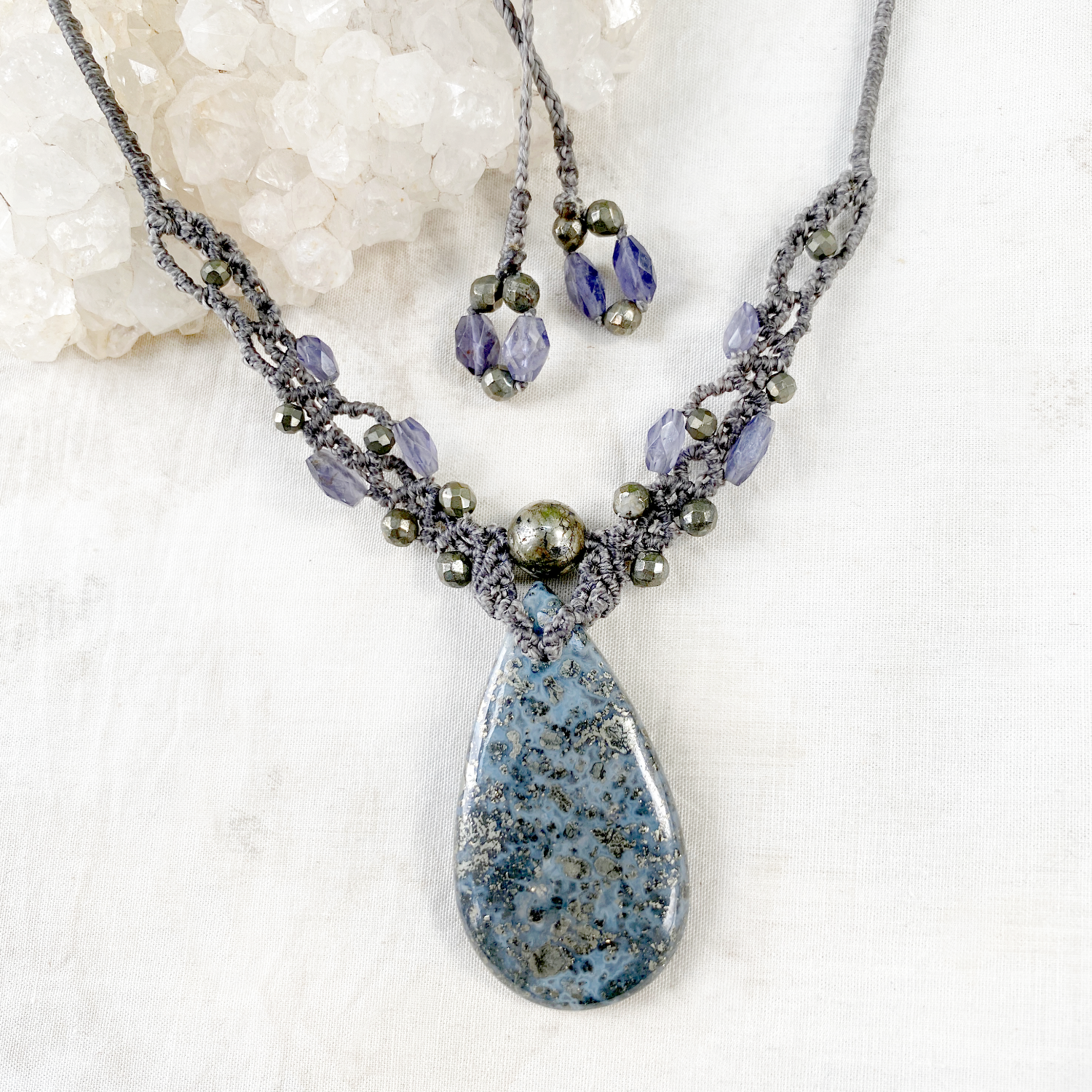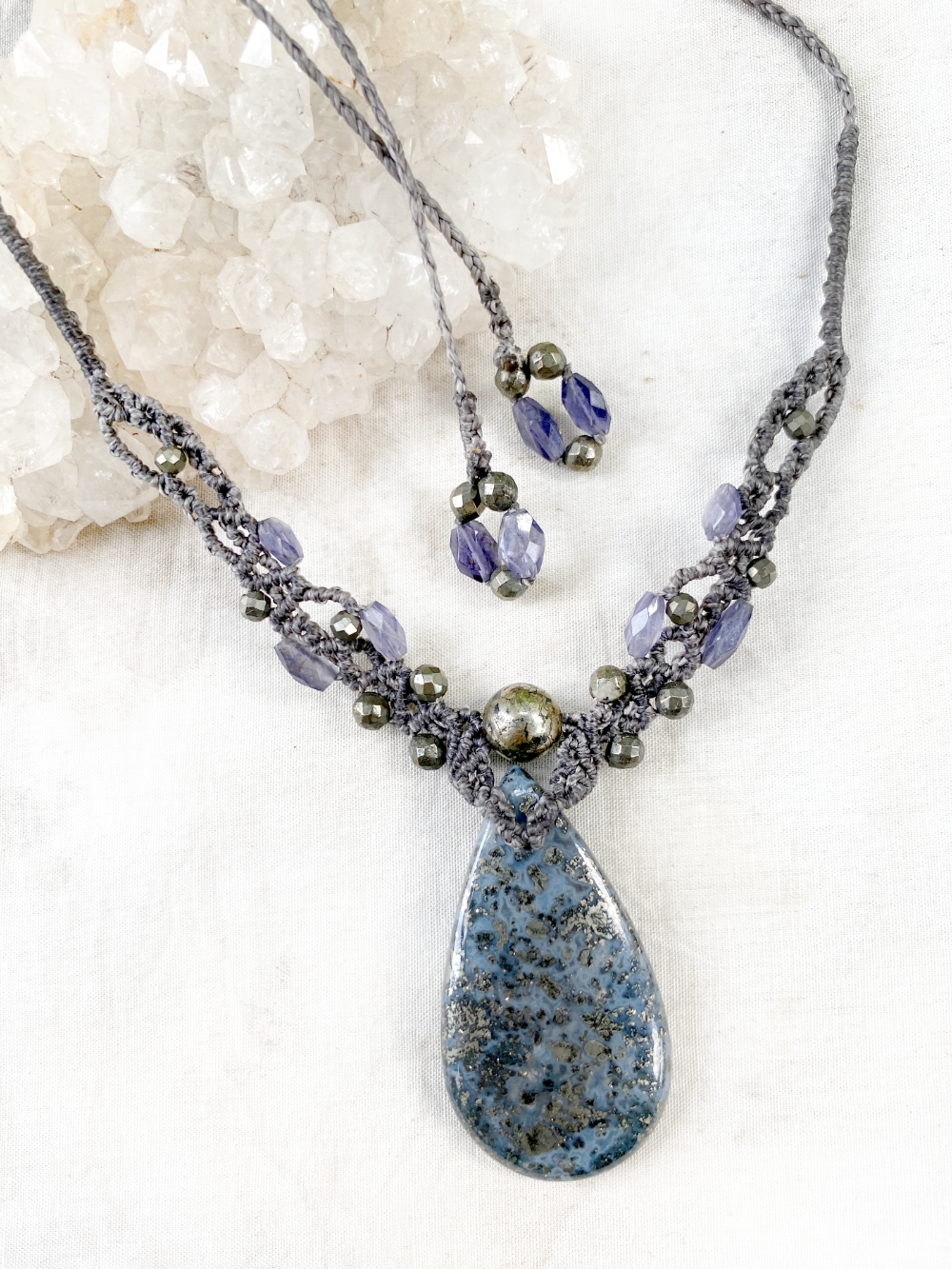 Marcasite crystal healing amulet
DESCRIPTION
Timelessly stylish crystal amulet in neutral colours, featuring a smooth drop-shaped cabochon of Marcasite in Agate. The necklace is knotted with grey micro-macrame cord, strong and durable but soft and comfortable to wear, and highlighted with Pyrite and Iolite crystals.
The length of the necklace is adjustable from very short down to just above heart level. The Marcasite cabochon is just over 4 cm (1.6") tall and just over 2 cm (0.8") wide at its middle.
You'll receive this crystal healing necklace in one of Spirit Carrier's fabric draw-string pouches, great for the safe-keeping of the necklace. Gift-wrapped at no extra charge.

Read here how to take care of your crystal jewellery.
CRYSTAL PROPERTIES
MARCASITE
Resonates with the Soul Star chakra, even if being strongly grounding at the same time. Offers strong psychic protection and strengthens courage. Brings clarity of thinking, increasing will-power. Said to promote creativity and attract wealth. If you long for new spark in life, Marcasite helps ignite it. A stone of action, confidence and vitality.
AGATE
The oldest good luck amulet. In ancient times Persian magicians were, according to legend, diverting storms with the powers of Agate. Considered a protective stone (especially for travel), said to shield its keeper against dangers. Increases inner stability, enhances personal courage and fosters self-confidence. Grounding and soothing. Balancing stone for one's energy system to experience oneness instead of duality.
PYRITE
Taps into your innate abilities, bringing confidence and perseverance to aim for your goals. A shielding stone that helps you see the truth in the motives of others. Increases vitality and enhances your assertive qualities. Helpful in turning melancholy into feeling empowered and more light-hearted. Helps in letting go thoughts of misfortune and worry, thus making it an excellent stone for manifesting abundance. Symbolises the warmth and presence of sun, attracting also abundance of love, friendship and success. Also excellent stone against electromagnetic fog.
IOLITE
Aids in making inner visions more vivid, activating the creative side of the mind. Dissolves fear of the unknown. Helps in blending everyday conscious thinking with intuitive inner knowing, initiating ideas beyond the ordinary. Awakens psychic gifts, activating and clearing the third eye. Helps accessing communication from higher vibratory realms. Helps one to act and respond to situations from one's higher guidance, to feel more motivated, less distracted.
Recently Viewed