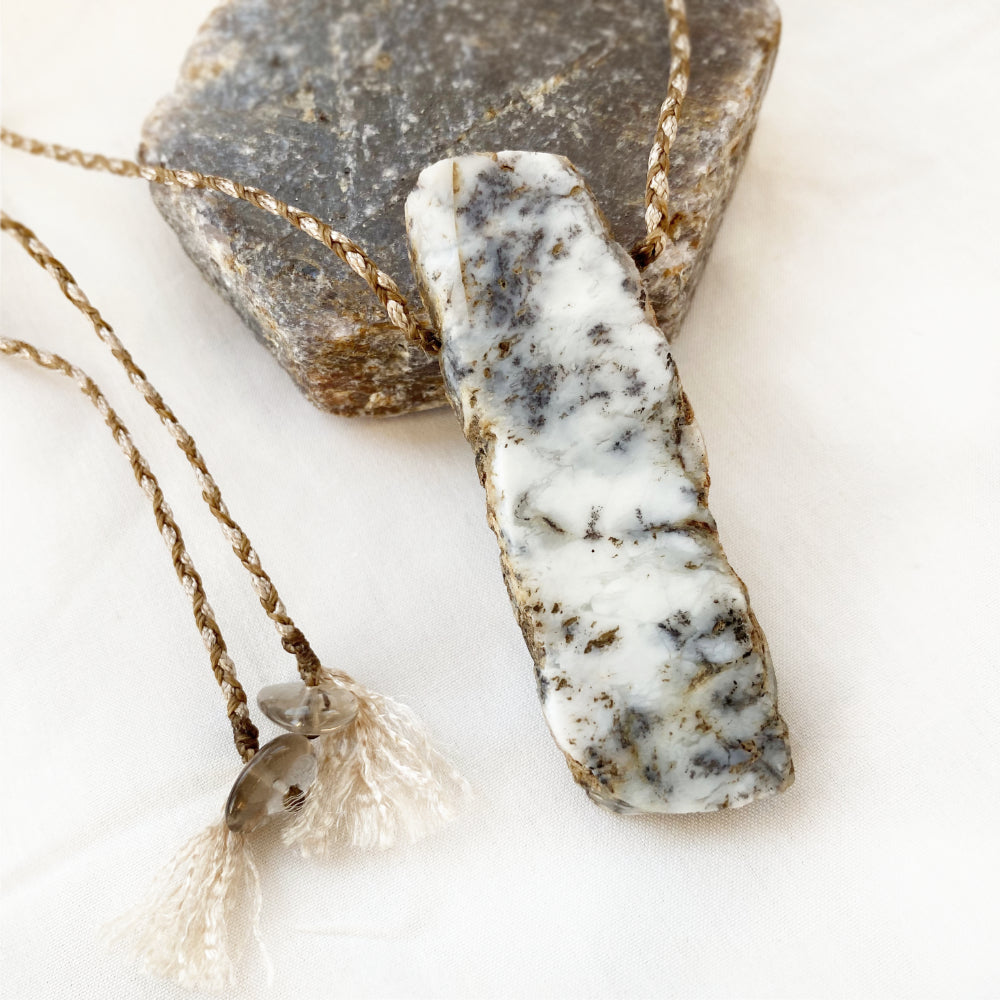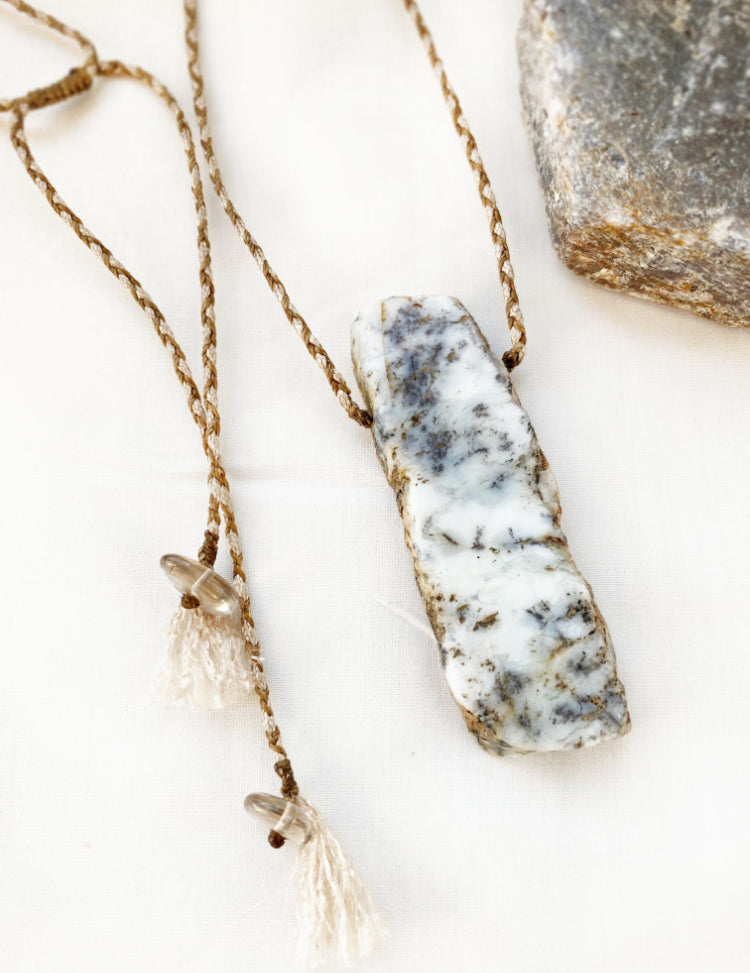 Merlinite crystal healing amulet
DESCRIPTION
Crystal healing talisman with a single slice of Merlinite. The minimal necklace braid combines cream tone satin cord with light beige micro-macrame cord, allowing the pendant crystal to take centre stage.  The tiny accent crystals at the ends of the braids are Smokey Quartz. This subtle necklace would also be perfect in combination with other talismanic necklaces for a bohemian individual look.
The necklace has a knotted channel through which you can pull the braided cords so you can have the pendant hang at your desired level. The Ice Rose Quartz is approx. 6.5 cm (2.6") in its largest dimension. The necklace braid length is adjustable from as short as you wish down to the stone hanging at solar plexus level.
There are no metals in this necklace so would be particularly suitable for those with metal sensitivities, energy workers and those who simply prefer not to wear metal.
You'll receive this crystal healing necklace in one of Spirit Carrier's fabric draw-string pouches, great for the safe-keeping of the necklace. Gift-wrapped at no extra charge.

Read here how to take care of your crystal jewellery.
CRYSTAL PROPERTIES
MERLINITE
Stone of spiritual development, assisting in accessing multiple realms including akashic records. Softens one's emotional guards in aid of making deeper connections with out fellow humans, remaining open regardless of past experiences. Supports the journey to achieving one's personal goals. Helps with integrating one's shadow self as well as attracting spiritual guides.
SMOKEY QUARTZ
A grounding and calming stone that elevates moods and dissipates negative emotions. "A Stone of Serenity", it is comforting and protective for one's aura. Smokey Quartz is thought to assist in creative endeavours and also in setting personal boundaries. Offers protection against electromagnetic rays. A good healing stone for improving general feeling of well-being. Relieves anxiety and worry, wards off confusion. Shielding crystal to create a calm, safe environment.
Recently Viewed