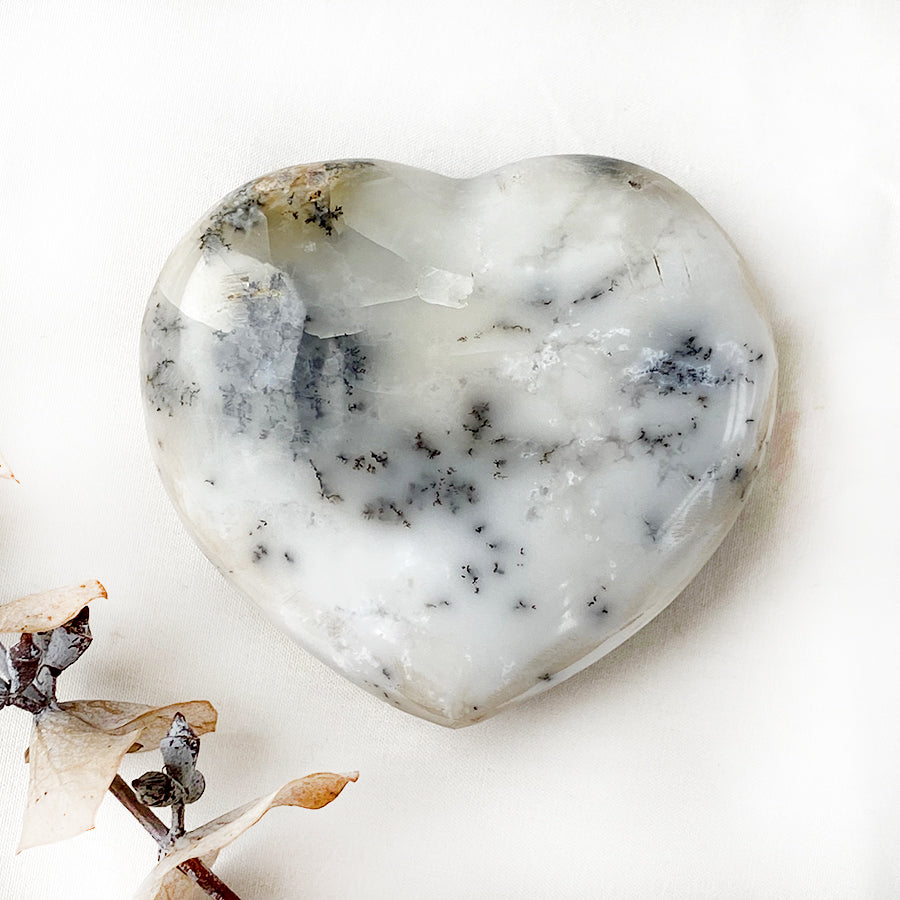 Merlinite polished heart
Lovely, smooth polished Merlinite heart, with soft creamy tones and natural characteristic patterns. Excellent meditation aid. The two photos show both sides of the stone.
The heart is approx. 7 cm (2.8") wide and 6 cm (2.4") tall.
Weighs 139 g (4.9 oz).
You'll receive this crystal treasure securely padded and wrapped to protect it on the postal journey.
Please note that these hearts occasionally include natural crevices which are not imperfections but part of the natural character of the stone.
~
MERLINITE
Stone of spiritual development, assisting in accessing multiple realms including akashic records. Softens one's emotional guards in aid of making deeper connections with out fellow humans, remaining open regardless of past experiences. Supports the journey to achieving one's personal goals. Helps with integrating one's shadow self as well as attracting spiritual guides.
Recently Viewed