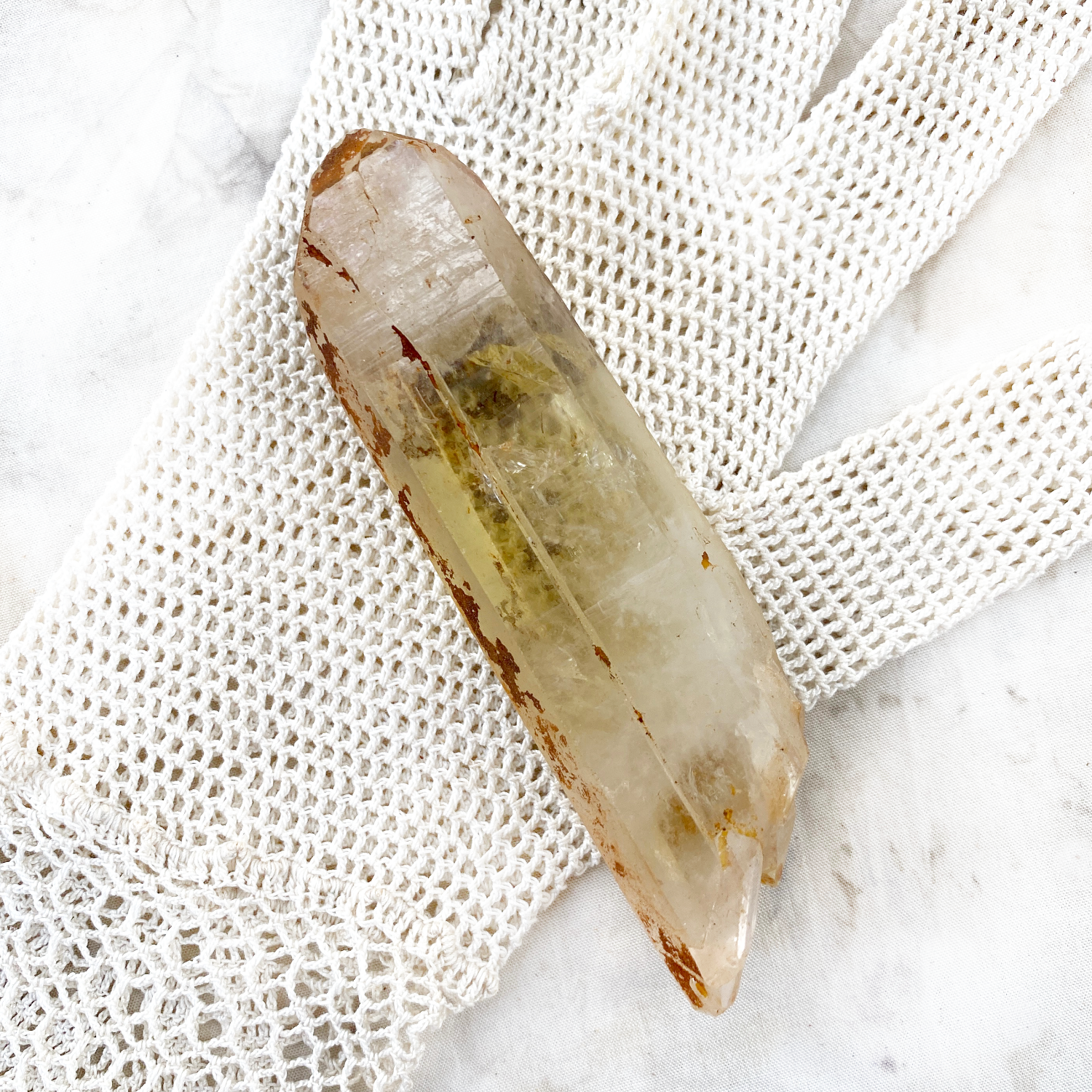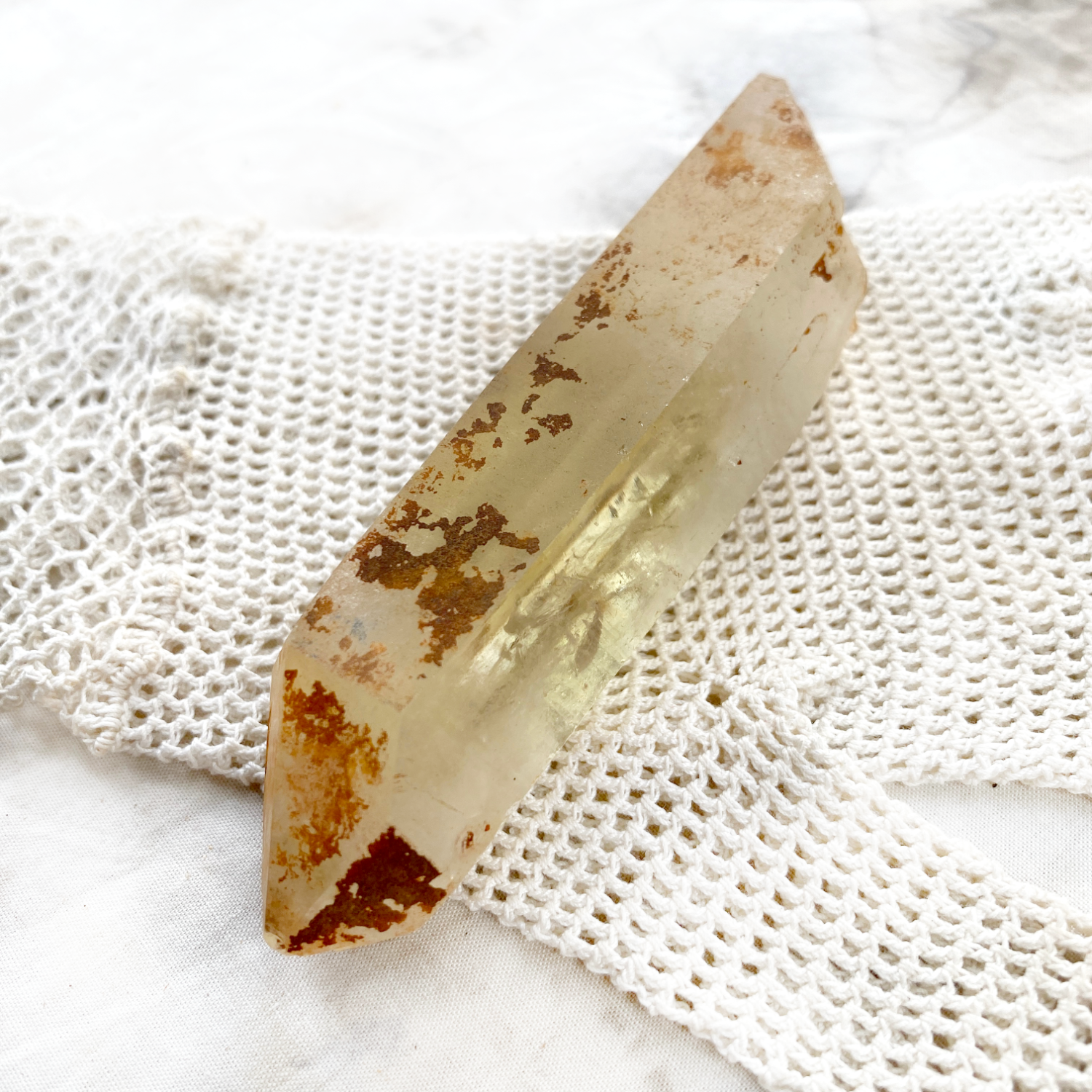 Natural raw Citrine point with iron coating ~ from Congo
Raw, un-heated, not acid-washed, natural Citrine crystal point from Congo, displaying some characteristic iron coating that contributes to the unique vibe of these must-haves for anyone who works with crystal energy. This is quite a large crystal, you can view the size reference in the photo by comparing with the lace glove that the crystal is photographed on. Yet the photos simply don't do justice to this ancient, majestic Citrine individual. You'll just need to hold it and feel it.
Length: 10.5 cm (4")

*Ships from England, UK*
~
CITRINE
Affects a powerful alignment with the higher self. Balances the emotions and helps in uplifting one's mood to be more sunny and cheerful. Brings clarity of thought, and attracts abundance and prosperity through joy. Powerful transformer in healing work. Increases self-confidence and optimism, cleanses the surrounding energies and promotes creative thinking. Releases, dissipates and transforms denser energies on all levels, mental, emotional and physical. Works to release limitations and blockages particularly around the sacral / solar plexus area.
Recently Viewed