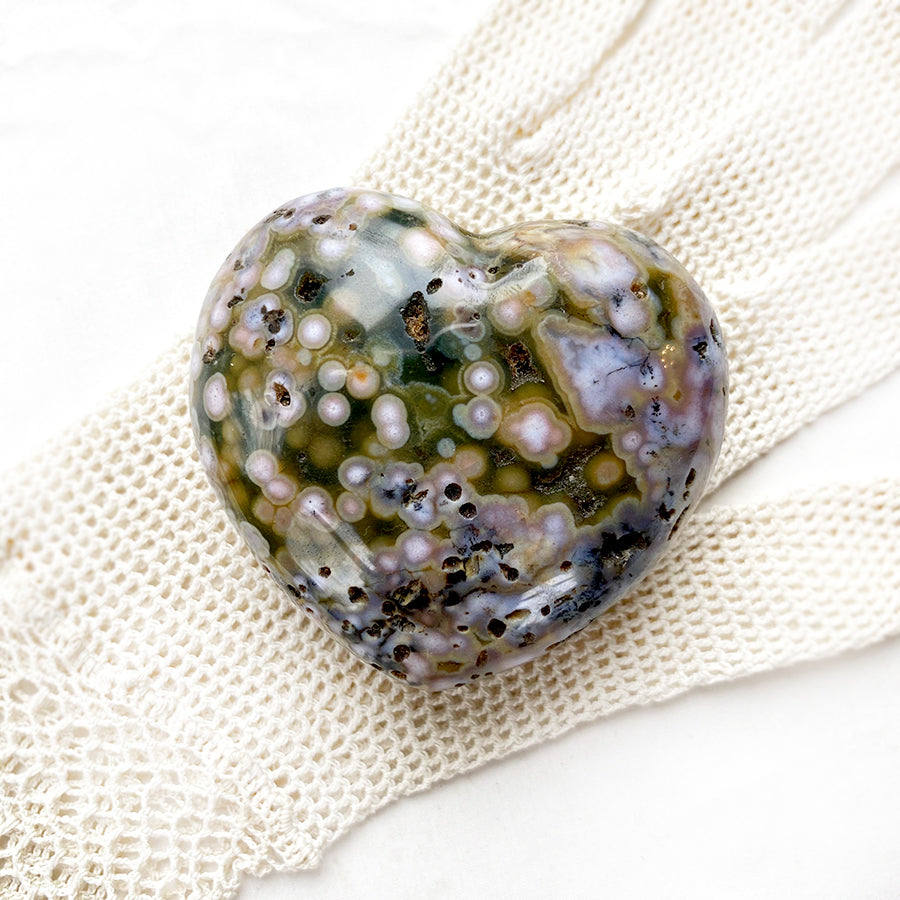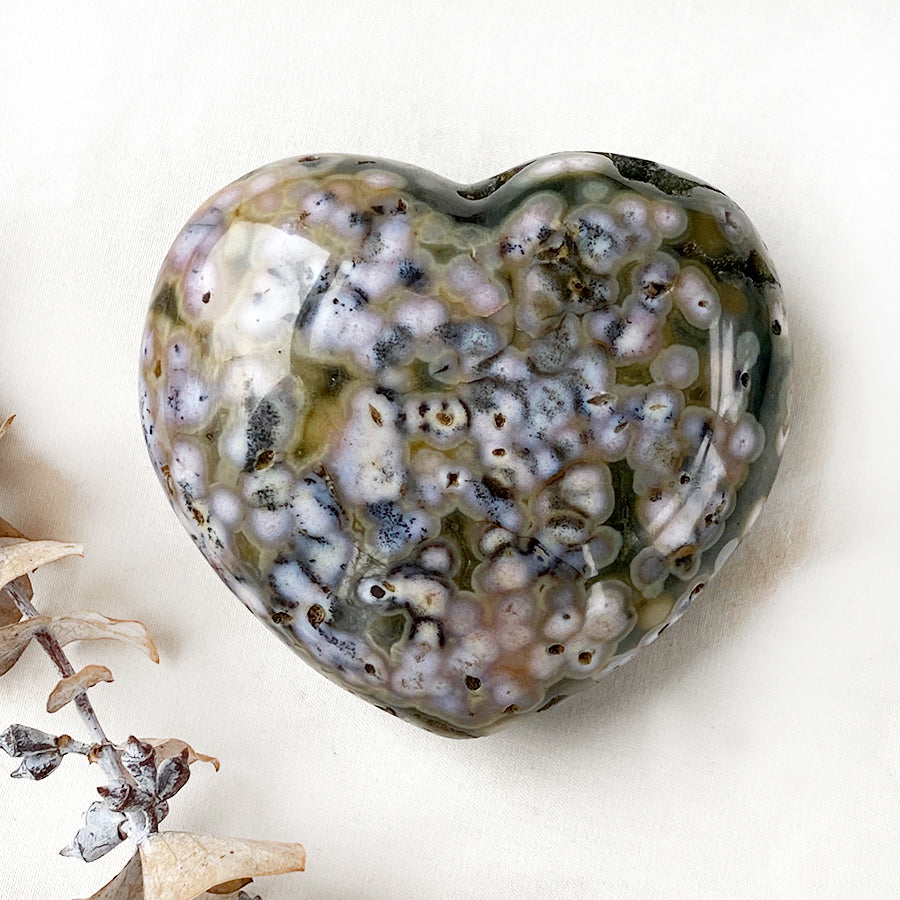 Ocean Jasper polished heart
Large, smooth polished Ocean Jasper heart, showing beautiful characteristic patterning mainly in greenish tone. Powerful healing energy for your living space. The two photos show both sides of the stone.
The heart is approx. 7.5 cm (3") wide and 6.5 cm (2.6") tall.
Weighs 238 g (8.4 oz).
You'll receive this crystal treasure securely padded and wrapped to protect it on the postal journey.
Please note that these hearts occasionally include natural crevices which are not imperfections but part of the natural character of the stone.
~
OCEAN JASPER
Deep reaching healing stone, assists in seeing the past in a new light in order to create a future filled with joy and happiness. Known as the 'Atlantis stone'. Helps elevate mood and dispel stress-related energies. Ignites feelings of self-worth. Increases patience, elevates mood, releasing old hurts. Works with solar plexus, heart and throat chakras, aligning you with your own personal power.
Recently Viewed