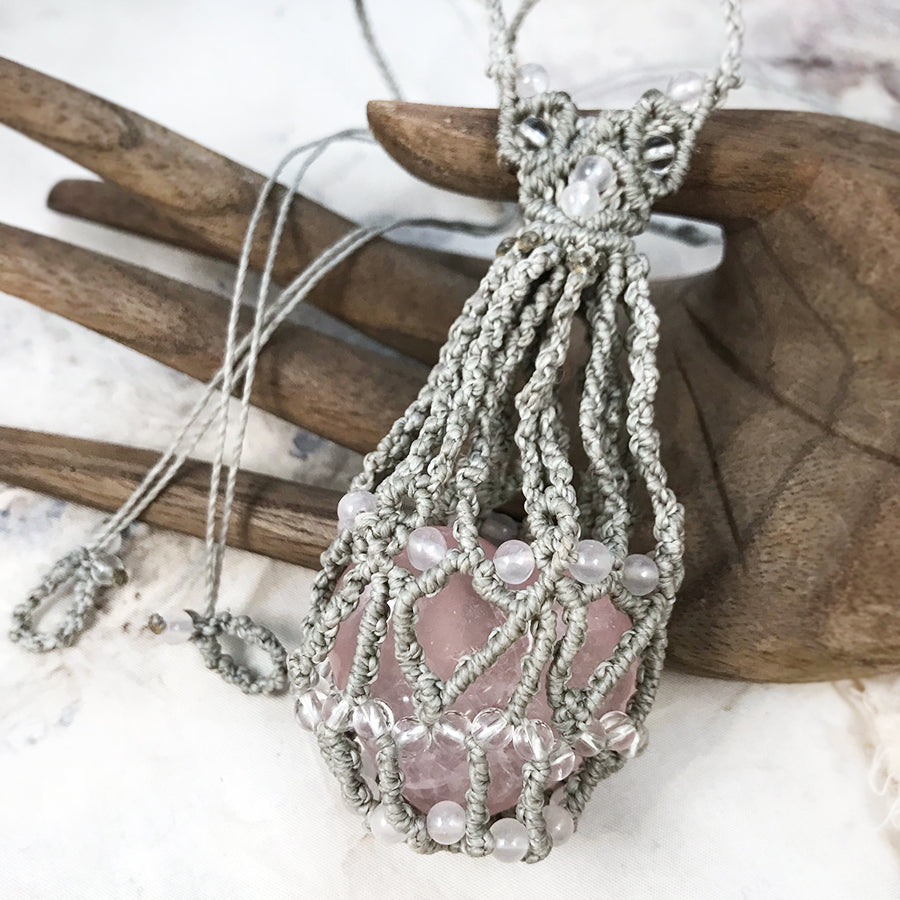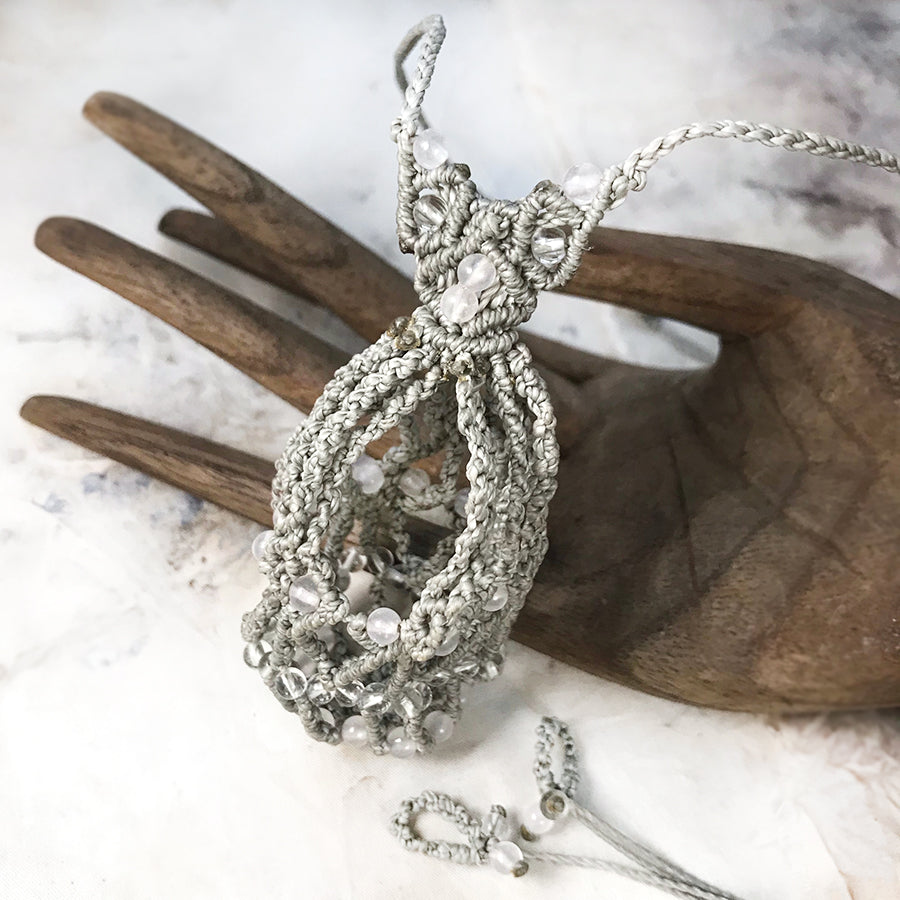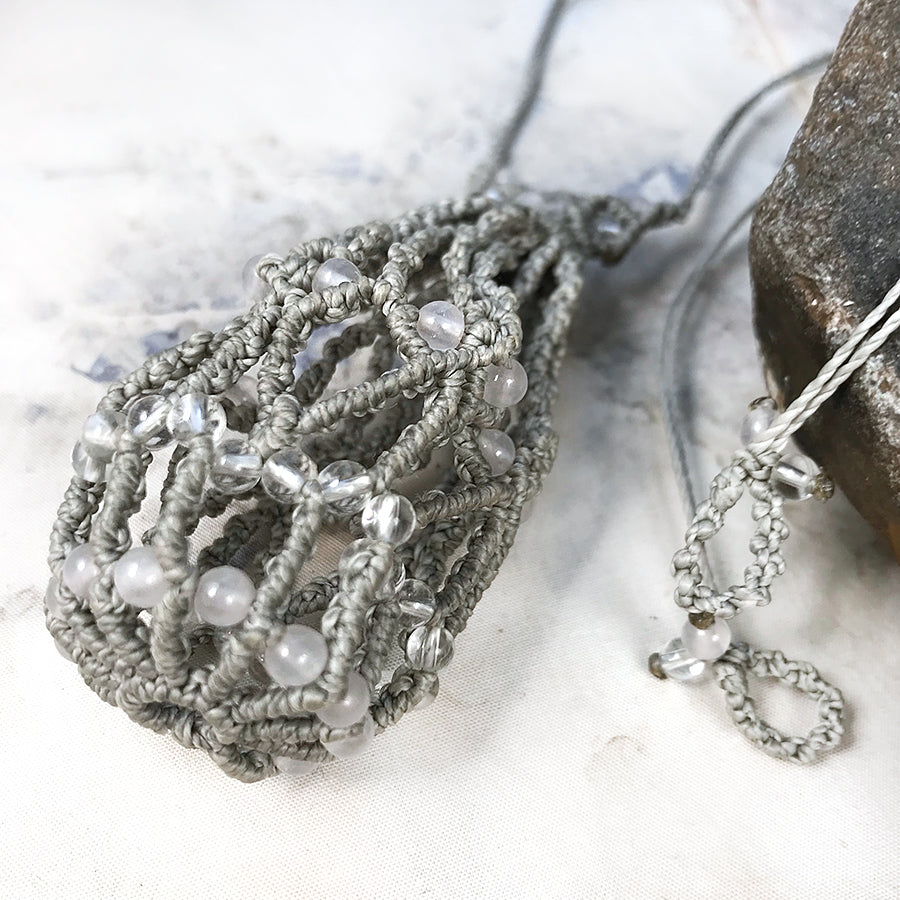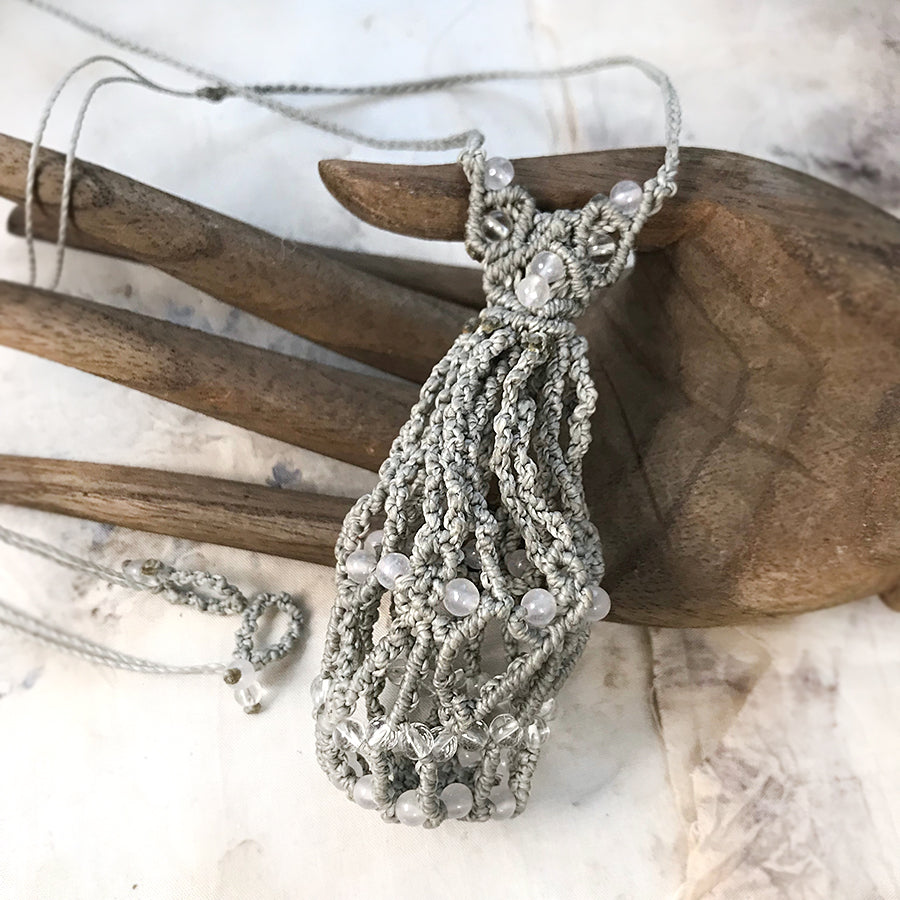 Original prototype of the Crystal Pod ~ with Rose Quartz heart
This is the original prototype of the Spirit Carrier crystal pod, specifically designed to carry and wear loose crystals that you might want to keep close to you while out and about. The pod is structured so that you can slip in a suitably sized crystal (or two) through the knotted strands and change the crystal to another one when you feel like it. You insert a crystal by gently pulling two of the long knotted strings apart (see photo) and sliding your crystal into the pod. You then squeeze the cluster of strings back into their normal shape, you can also gently stretch the pod downwards to settle the shape with the new crystal inside.
Important size info:
This pod has a base width of approx. 2.5 cm (1") which means it's most suitable for a crystal size with a thickness or width from around 1.5 cm (0.6") to 2.5 cm (1"). The maximum length of a suitable crystal for this pod would be up to 7 cm (2.75). The pod isn't suitable for very long and thin crystals, such as laser wands or similar, due to the pod's structure - the holes that let the crystal 'breathe' and show its beauty from inside the pod, are at their largest around 1.5 cm (0.6"). Thus, any thin points might poke out from the spaces between the strings through which you insert crystals into the pod.
This crystal pod is knotted with light grey micro-macrame cord. The small spacer crystals are Rose Quartz and clear Quartz. The necklace braid is adjustablelength, by pulling the necklace cords either shorter or longer through the knotted channel. I will send this crystal pod with a lovely polished Rose Quartz heart inside it, and gift-wrapped at no extra charge.
Recently Viewed