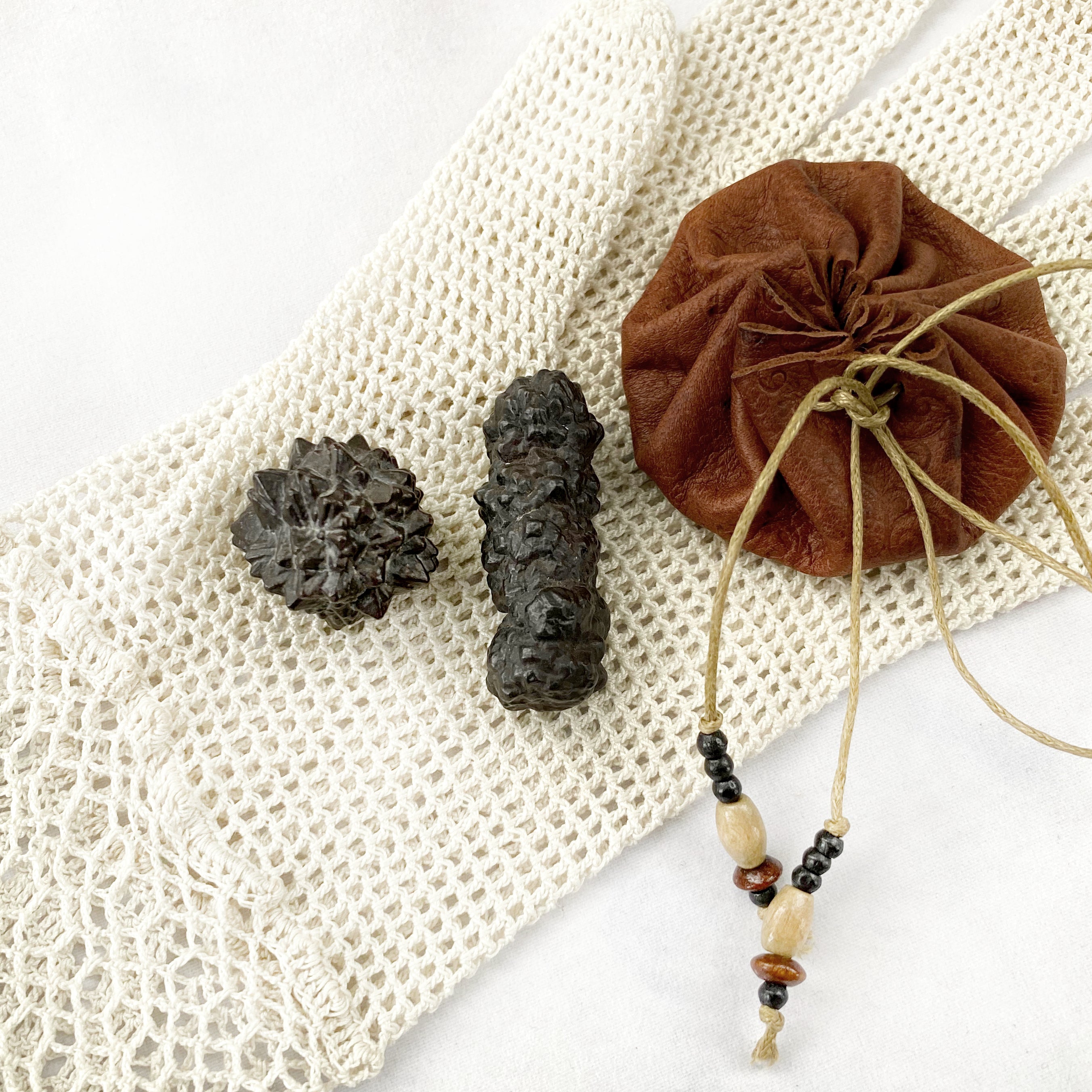 Pair of Prophecy Stones in a small leather 'Wisdom Keeper' pouch
DESCRIPTION
Unusual tiny treasures for your crystal healing work, whether crystal grids, maditations, body layouts or simply keeping in your space and to handle for their tactile feel.

The pair comes in a small round drawstring leather pouch to keep your tiny treasures safe when you travel. The leather is brown, vegetable-tanned (i.e. chrome-free) soft reindeer hide from Lapland. 

The larger stone is just over 4 cm (1.6") long.

~
PROPHECY STONE
Brown and black stones are usually grounding - but not a Prophecy Stone! It works directly with the Crown chakra and the Third Eye chakra. Called "the healing stone of the future and eternity". Powerful meditation stone, it is quite unlike any other crystal you'll ever come across. In stone lore, it is said that Prophecy stones choose their keeper way before the physical connection is made, and that the stone does not 'open' to give its wisdom but to their chosen keeper.

Recently Viewed