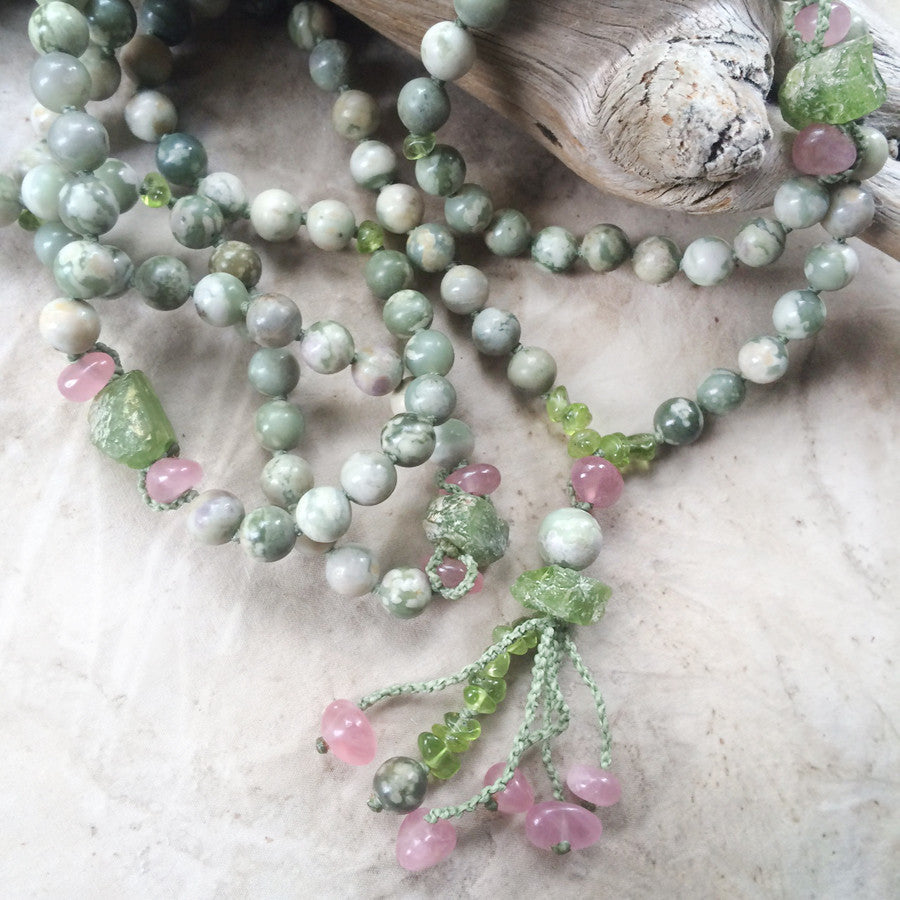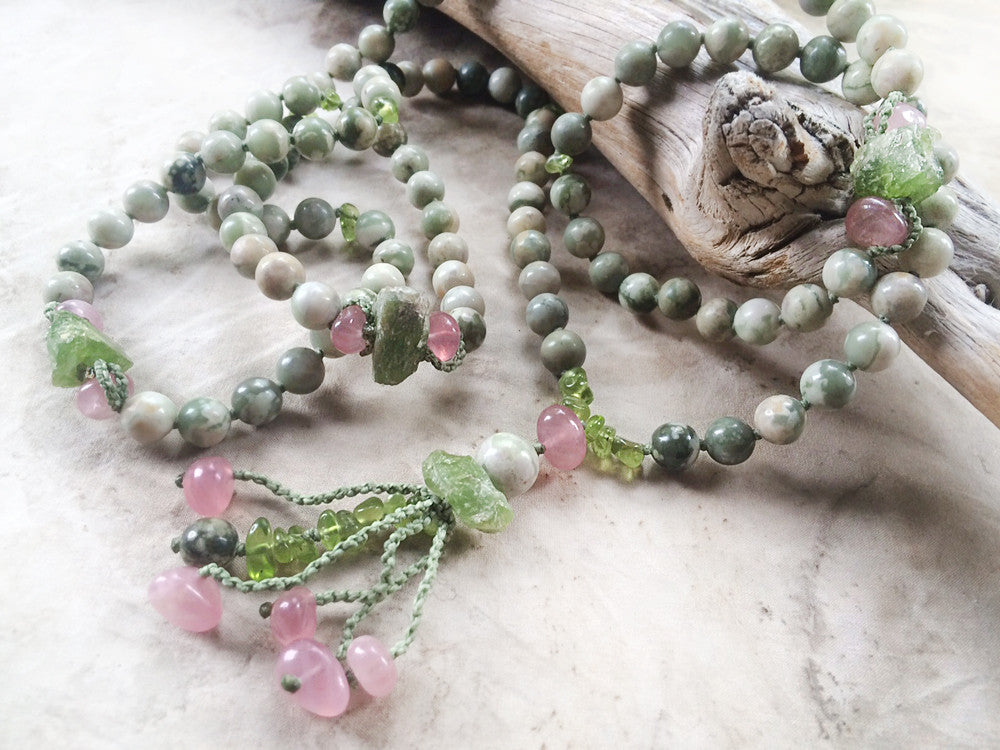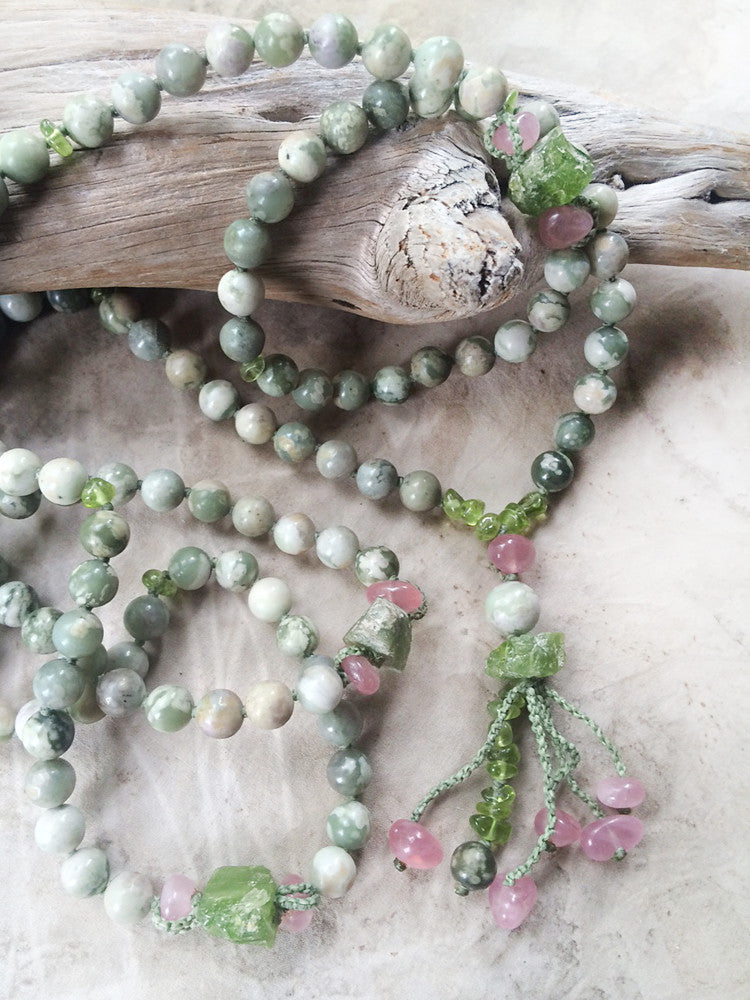 Peace Jade mala with Peridot & Madagascan Rose Quartz
DESCRIPTION
One of a kind, contemporary 108 bead meditation mala with Peace Jade counter beads. The three dividers are a combination of Peridot and Madagascan Rose Quartz (the rare, naturally dark pink variety). The guru bead consists of Madagascan Rose Quartz, Peace Jade and Peridot as well.
Each counter bead is knotted one by one for durability and ease of handling, using light green micro-macrame cord. 
All around length of mala: 109 cm (43")
Counter bead diameter: 0.8 cm (0.3")
The width of the divider combination: approx. 2.5 cm (1")
Length of guru bead crystal combination: 7.5 cm (3")
Please note that Spirit Carrier malas come usually in three sizes, determined by the diameter of the main counter beads - either 8 mm, 10 mm or 12 mm. This mala is the smallest size with 8 mm counter bead diameter and is probably more suited to be worn on you than the larger, heavier malas. The 8 mm size mala usually also includes a divider bead at intervals of every nine counter beads - in this one the small divider is Peridot.
This mala comes in one of my handmade soft brown leather pouches for safe-keeping. If you would rather have a fabric pouch, please let me know at the time of purchase. 
You'll receive this mala gift-wrapped at no extra charge.
Read more about Spirit Carrier mala beads
CRYSTAL PROPERTIES
PEACE JADE
Gemstone consisting of Serpentine, Stichtite & Quartz,  Peace Jade has a pure, intensely peaceful vibe which can be easily felt when just holding this stone. Releases internalised stress, allowing you feel serene and in alignment with your core self. Calming when feeling emotionally overwhelmed. Guides you to take that "deep breath" of release to let go of tension and worry. Compassionate heart chakra stone that fills you with divine tranquility.
PERIDOT
Upbeat and comforting, Peridot reduces stress and amplifies intuitive awareness. Soothes hurt feelings, supporting renewal and personal growth. Brings in-depth heart based awareness, extending from healing to understanding and offering protection against negative emotions. Known also as the stone of prosperity and happiness.
ROSE QUARTZ
Powerful love stone, love that is all-encompassing and unconditional. Vibrates its loving energy to all chakras, offering gentle healing. Soothing and calming. Dissolves anger and resentment. Good for raising one's self-esteem and feelings of self-worth. Balances emotions and is said to support all types of healing.
Recently Viewed