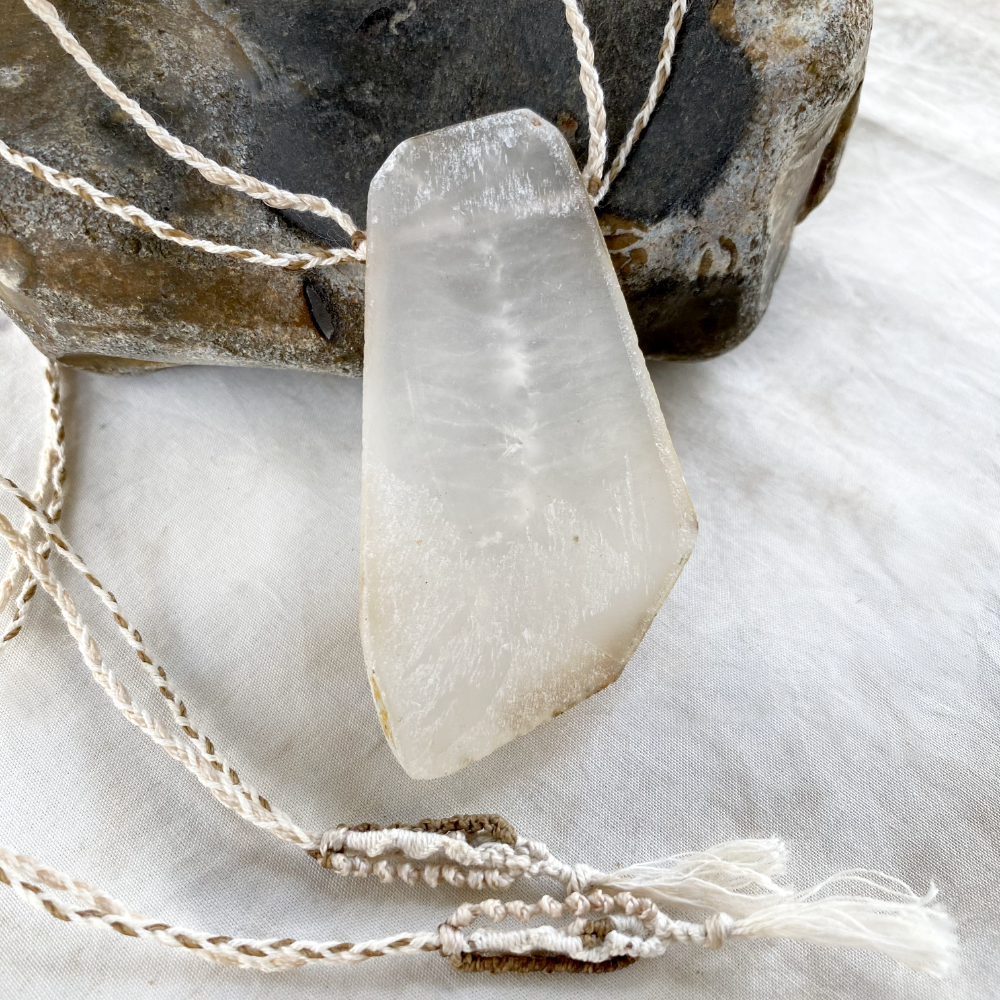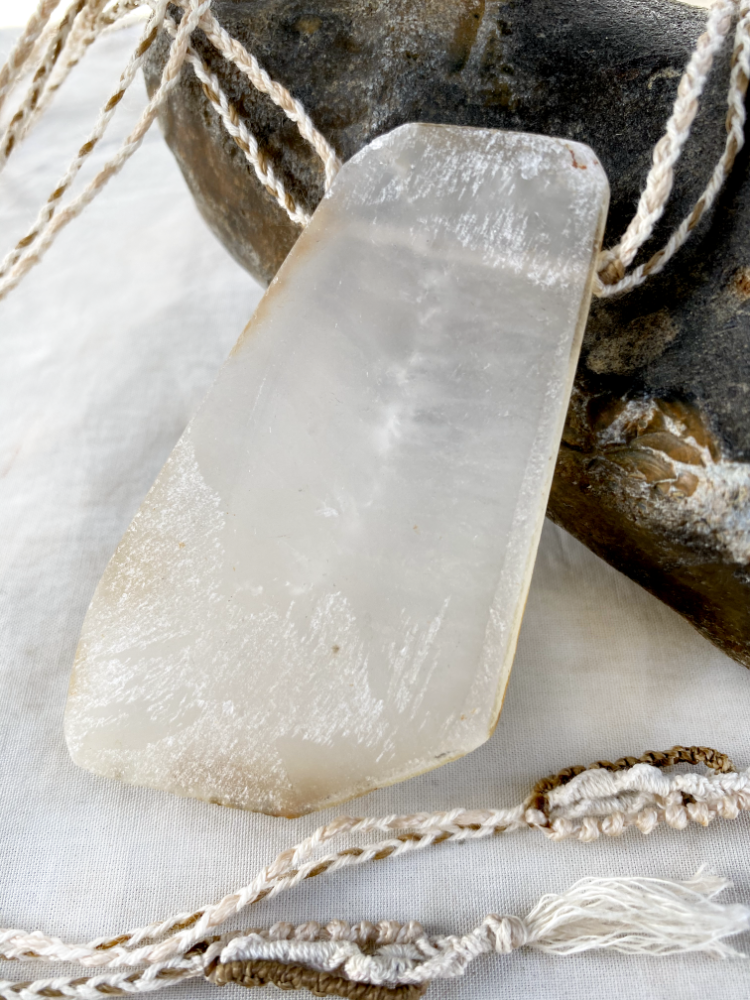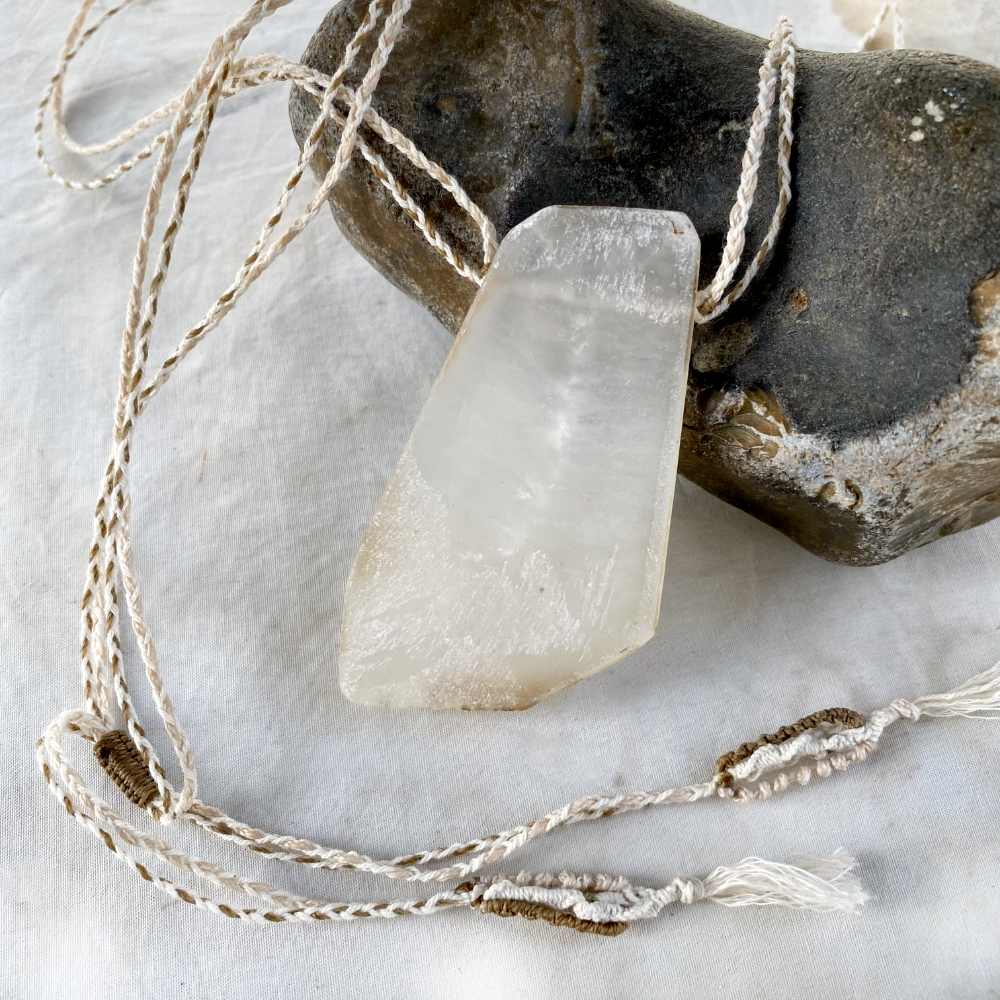 Polyhedral Agate crystal healing amulet
DESCRIPTION
This is a slice of a rare type of Agate that has naturally grown in this unusual shape. Polyhedroid Agate (sometimes also called Polyhedral Agate) came from one location in the world in the 70s, Paraiba in Brazil. This particular stone shows some inclusions as well, on the backside some whisps of black of unknown mineral, as well as some iron oxide coating on the sides. Unusual with much character, this rare crystal will no doubt have a lot of ancient wisdom to share with you. In addition to the its Agate energy, this ancient rarity is called a 'natural wonder' for the way it has grown in its geometric pattern, unlike any of the usual Agates around - reminding you that you also can grow into manifesting the pure wonder of your own soul in this world and reach such heights that may have been judged 'impossible' by those who lack vision. You can also notice a line pattern in the middle, like a spine within, and as all Agates have their own healing skills according to their natural patterning, you may like to explore the uniqueness of this one accordingly. 

The necklace is a braid of two strands, combining beige and brown micro-macrame cords with unbleached linen. This minimal style without any further crystals would make this a great talisman to combine with other crystal necklaces for an individual bohemian look.
The long necklace length is adjustable so you can wear it at any desired length. The Agate is approx. 7 cm (2.8") tall, 4 cm (1.6") at its widest.
You'll receive this crystal healing necklace in one of Spirit Carrier's handmade fabric draw-string pouches - great for the safe-keeping of the necklace. Gift-wrapped at no extra charge.

Read here how to take care of your crystal jewellery.
CRYSTAL PROPERTIES
AGATE
The oldest good luck amulet. In ancient times Persian magicians were, according to legend, diverting storms with the powers of Agate. Considered a protective stone (especially for travel), said to shield its keeper against dangers. Increases inner stability, enhances personal courage and fosters self-confidence. Grounding and soothing. Balancing stone for one's energy system to experience oneness instead of duality.
Recently Viewed