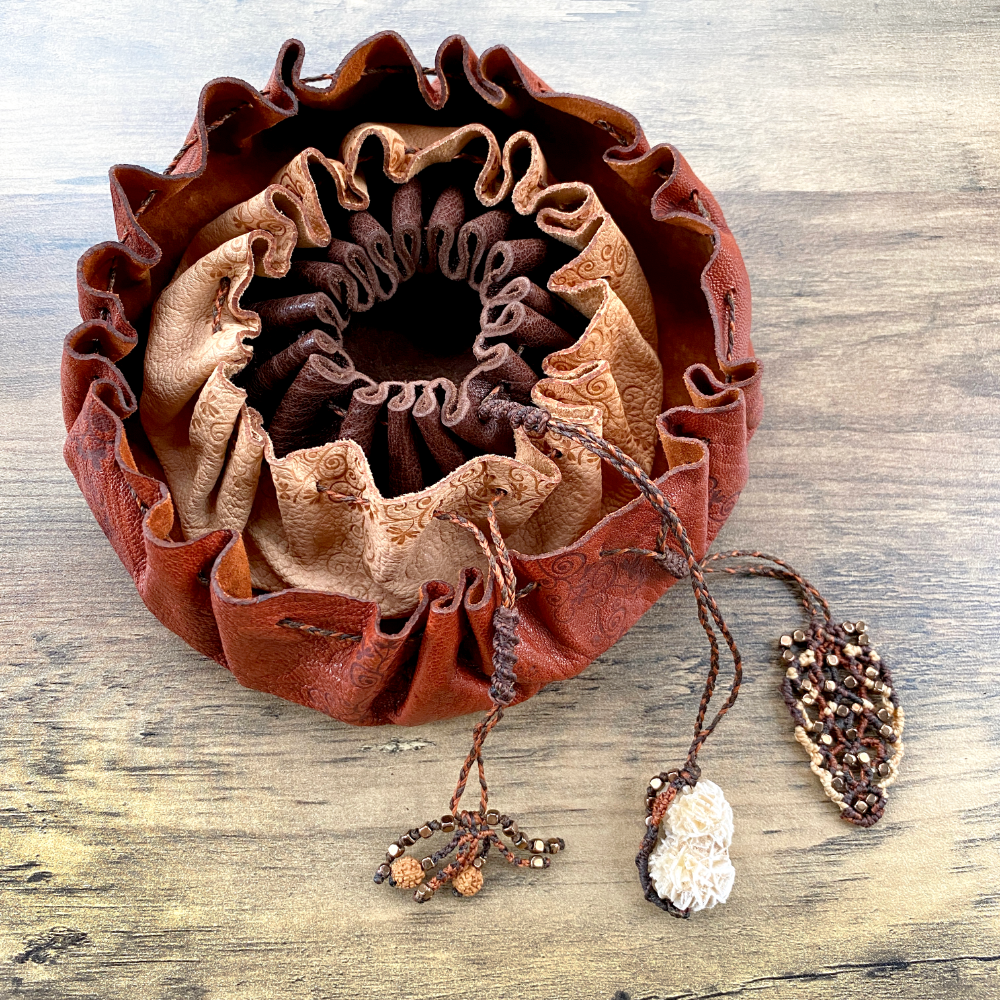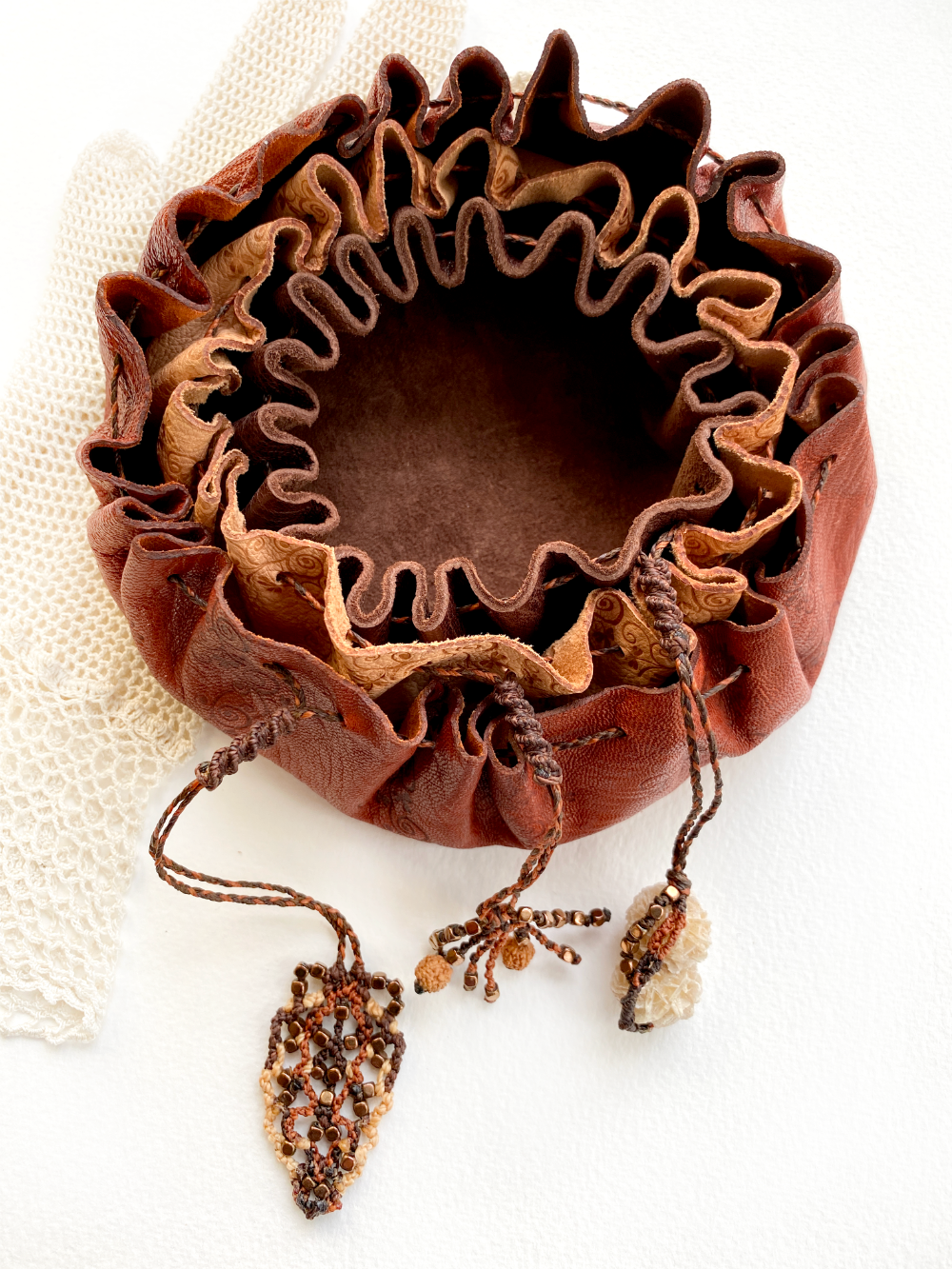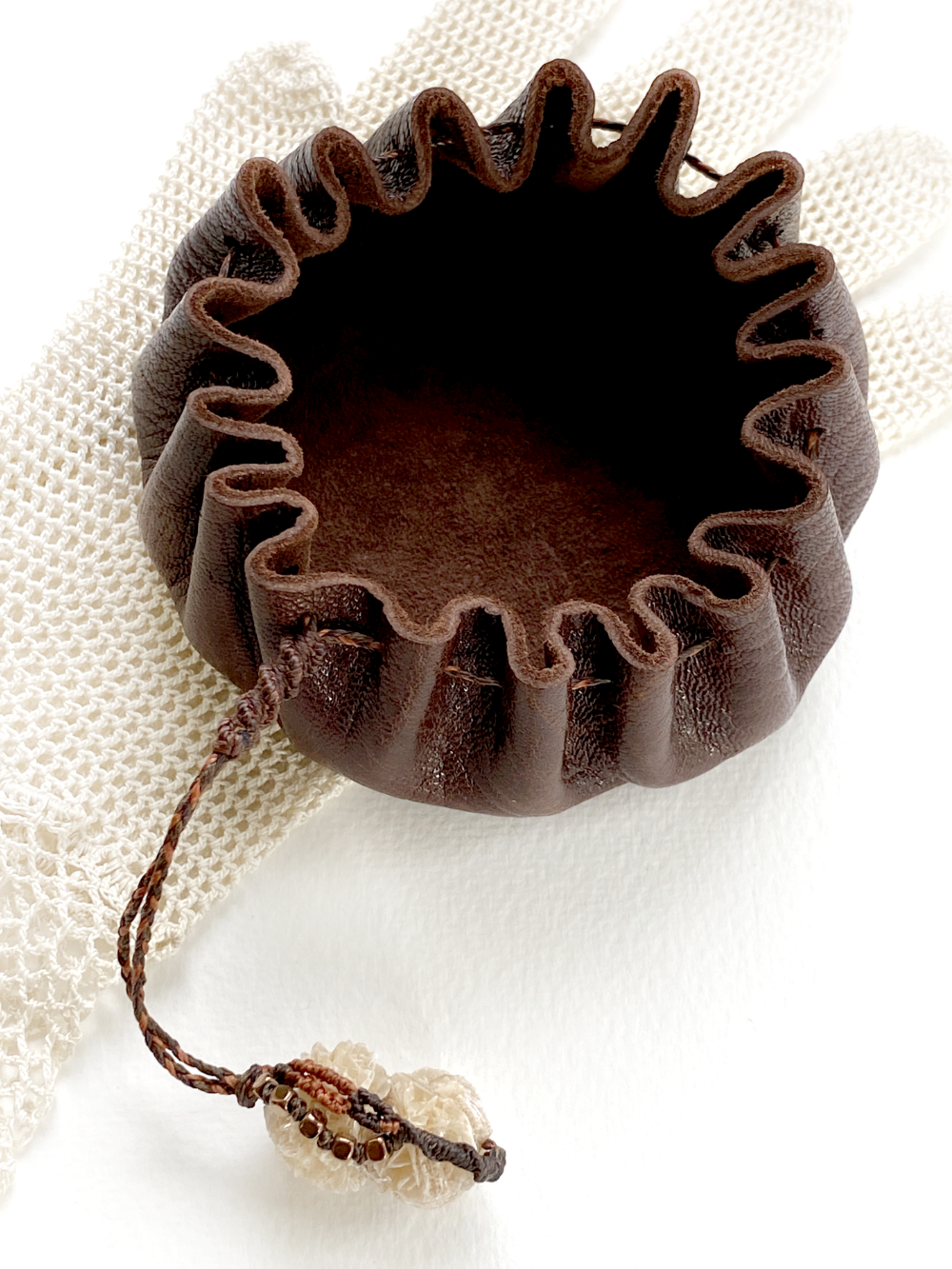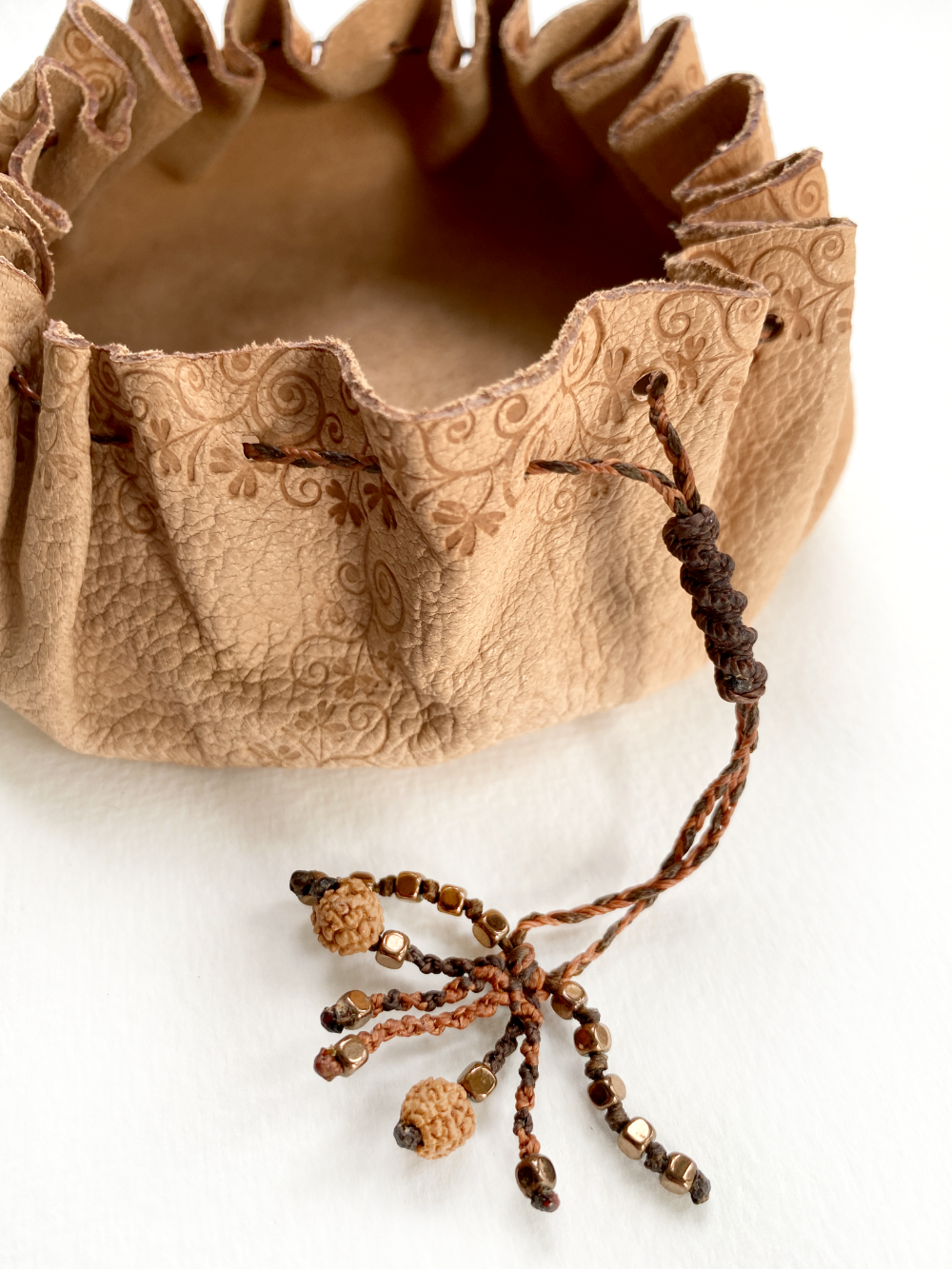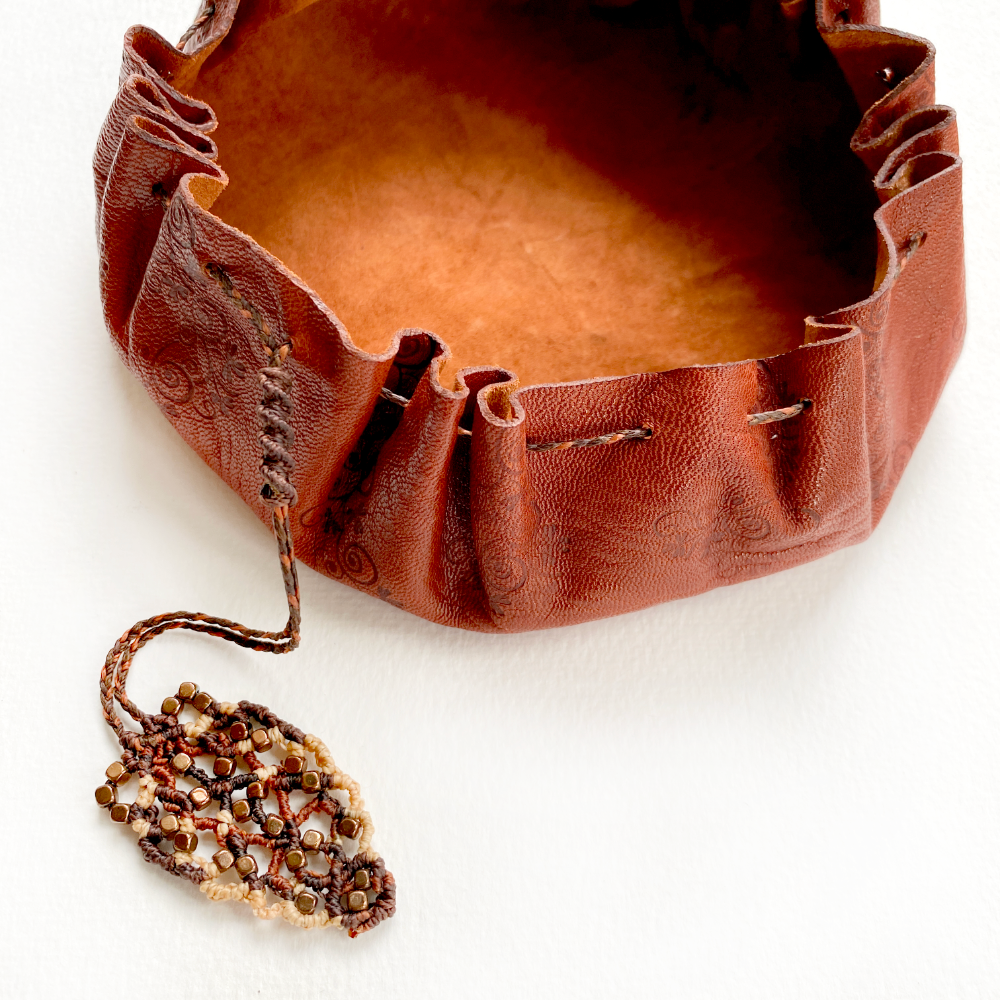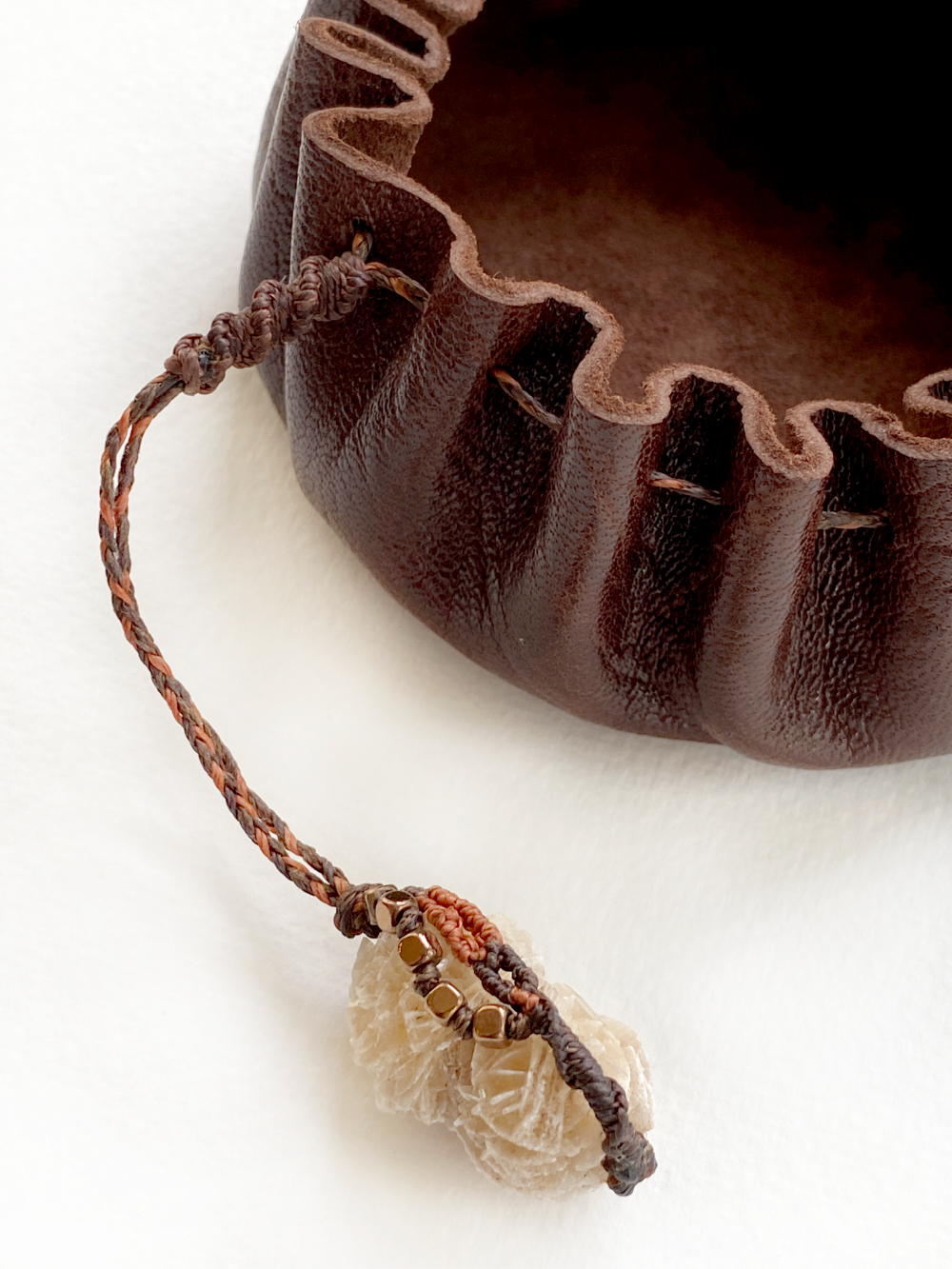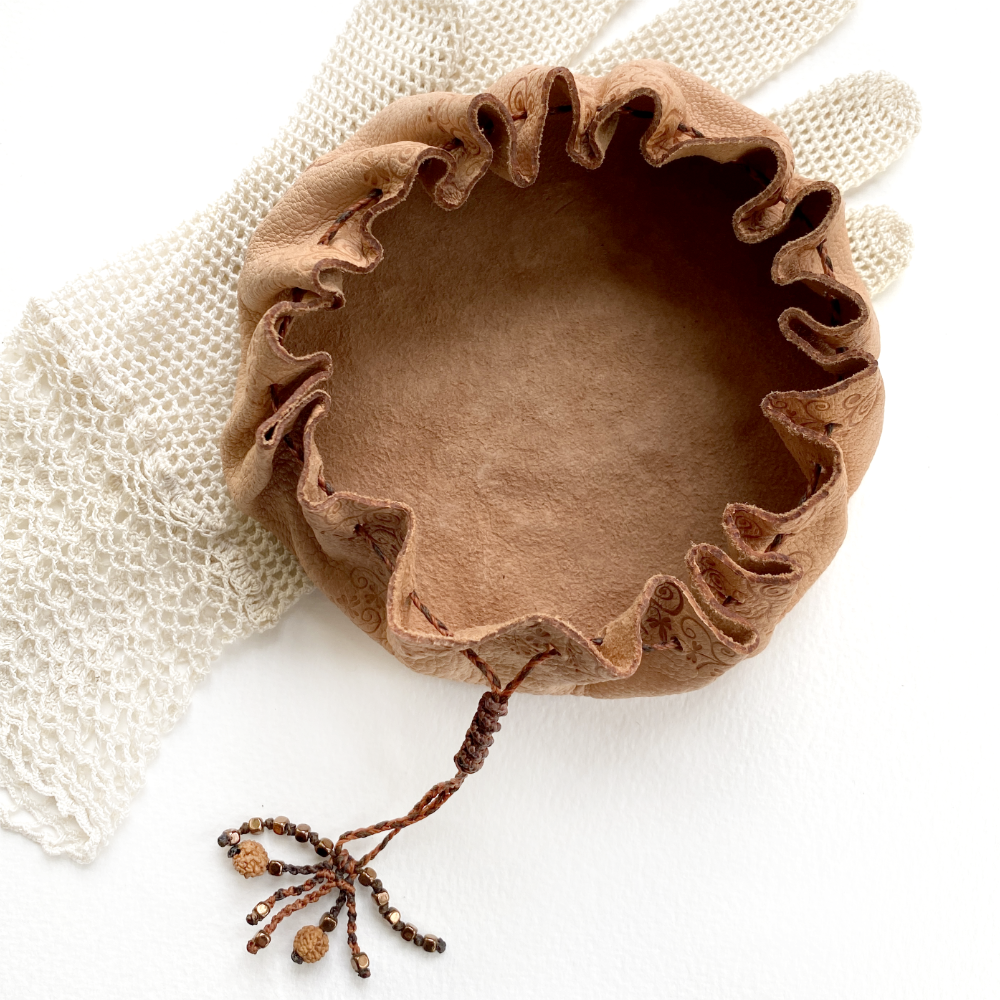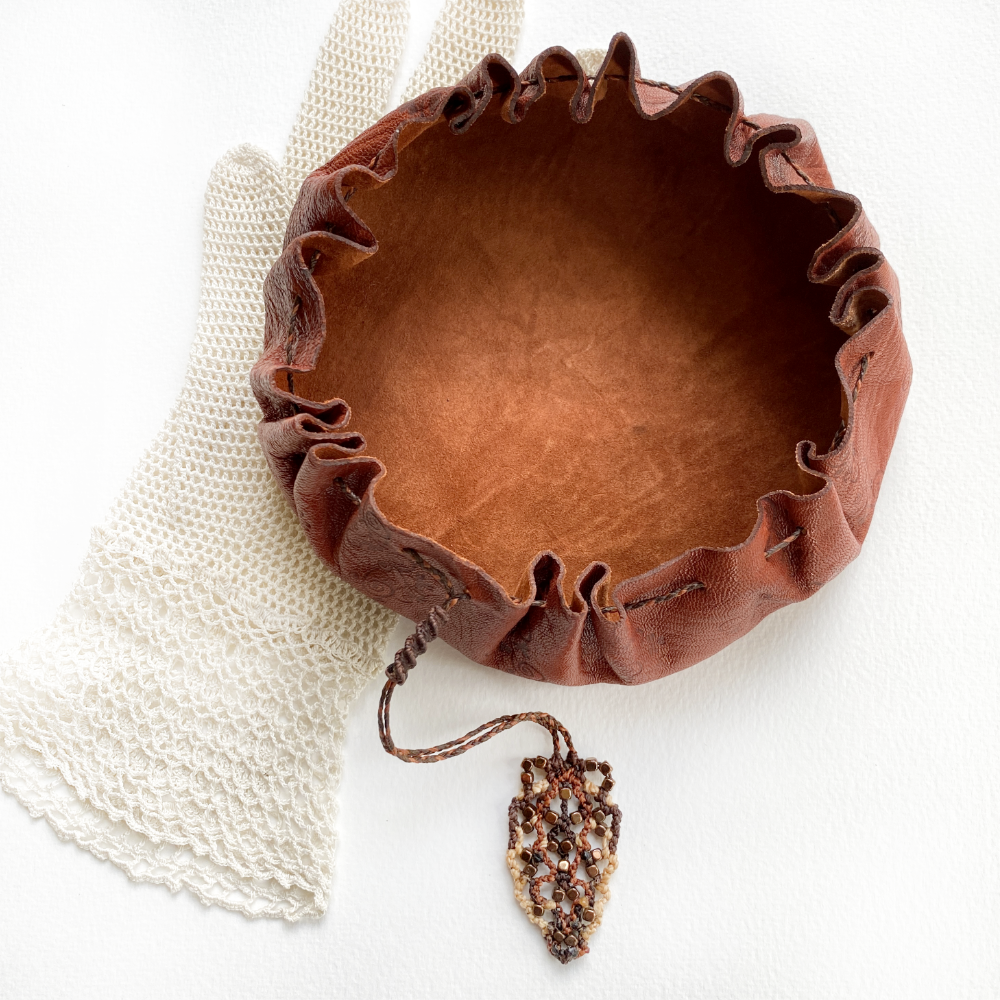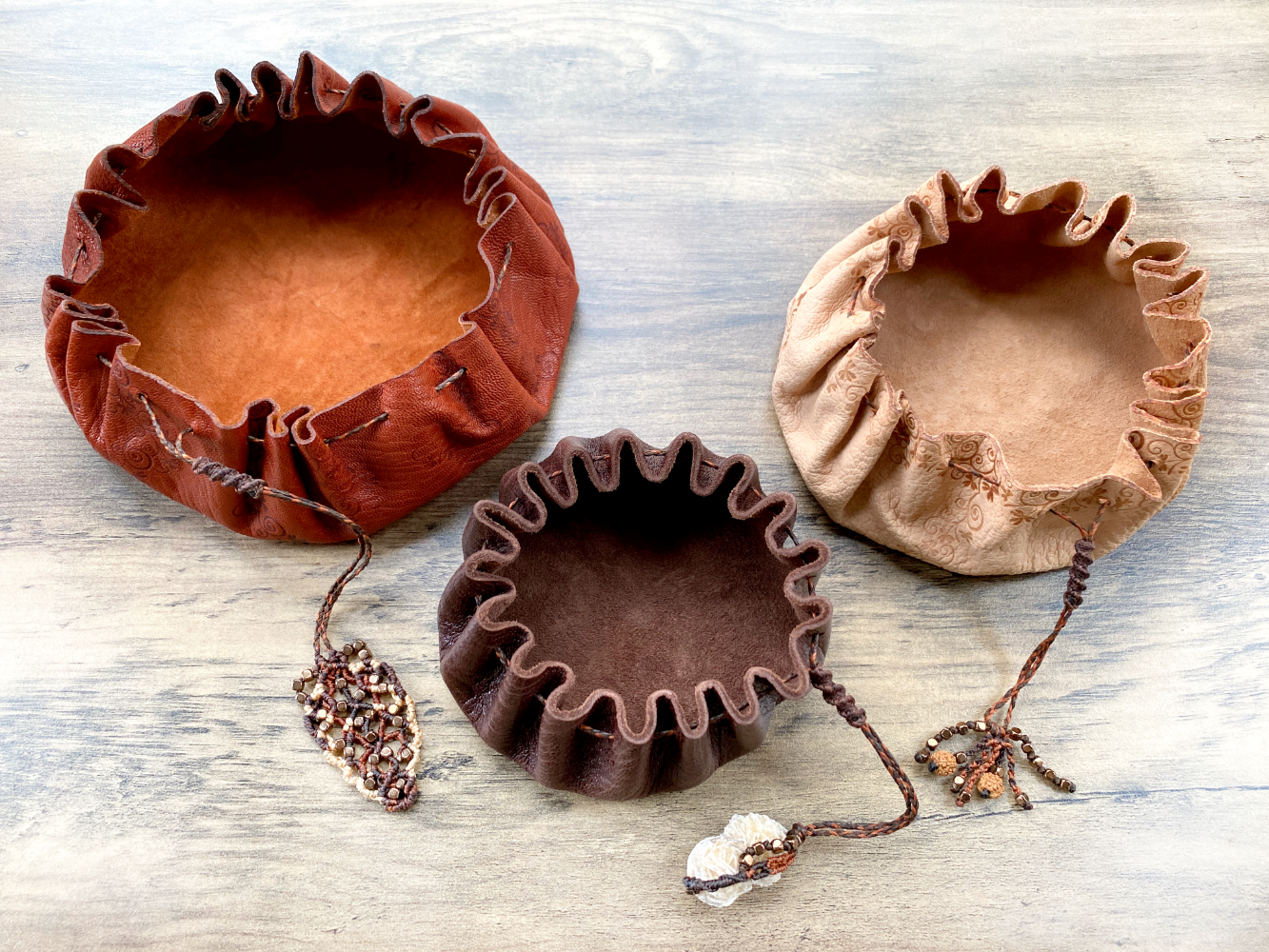 'Portals Into Being' shamanic leather bowl trio
DESCRIPTION
This is one of the two 'Portals Into Being' that were selected for and exhibited in a juried art show in London recently. Each of the three pouches, or soft bowls if you wish, is shaped to remain open - although you could use them as carry pouches too as they are fully functioning in that respect. The large and the medium bowl include embossing patterns which I've created with a heated floral brass tool. This is a traditional bookbinding technique called 'blind-tooling' and the goat hide in all three is the highest quality archival bookbinding leather. Each of the three bowls includes different crystal detailing. The smallest has a Desert Rose Selenite with Hematite accents, the medium size includes Rudraksha seeds and Hematite, and the largest has an intricately knotted pattern 'seal' with Hematite.
This trio would work well displayed either the way it was shown at the art exhibition, where all three are nested together, or as separate bowls for displaying or storing crystals, pot pourri or any small cherished treasures. These could also be a special addition to your sacred ritual practice or altar, maybe to hold written affirmations or drawn sigils.
Although these pouches can be opened and closed by pulling the knotted channel along the braided cord, due to the stiffness of leather, they work best remaining open as their natural shape.

The approximate base diameters of these one-of-a-kind bowls are:
Large - 16 cm (6.3")
Medium - 13 cm (5")
Small - 10 cm (3.9")
The edges of each when open, are approx. 5.5 cm (2.2") high from base.
You'll receive this unusual ritual object carefully packaged and gift-wrapped at no extra charge. 

Artwork description as displayed at the exhibition:

'Portals Into Being' is a tale told with materials, details and textures. The nested soft vessels may contain all that we carry with us in our internal world, whether things we hold dear, or experiences that hold us back. And it asks the question: who placed it there, and are you free to choose what is in your vessel? At the same time, the circular mandala-shape can be seen as a reference to interstellar nebulas, akin to a doorway into this earthly existence. Or perhaps they are a pair of eyes, being stared into, or peering the viewer? The colours refer to 'flesh and blood' or 'flesh and bone' if you prefer, connecting the ethereal with the earthy through these 'portals'. Portals are often considered gigantic. Here, the size invites consideration of importance - how the size of effect can often expand beyond the physical. The intricate lace-like knotting, hand-tooled embossing, threads of life woven to open and close the 'portals' - everything is a symbol of something, an invitation to the viewer to explore their own life journey and choices through contemplating these vessels.

Recently Viewed