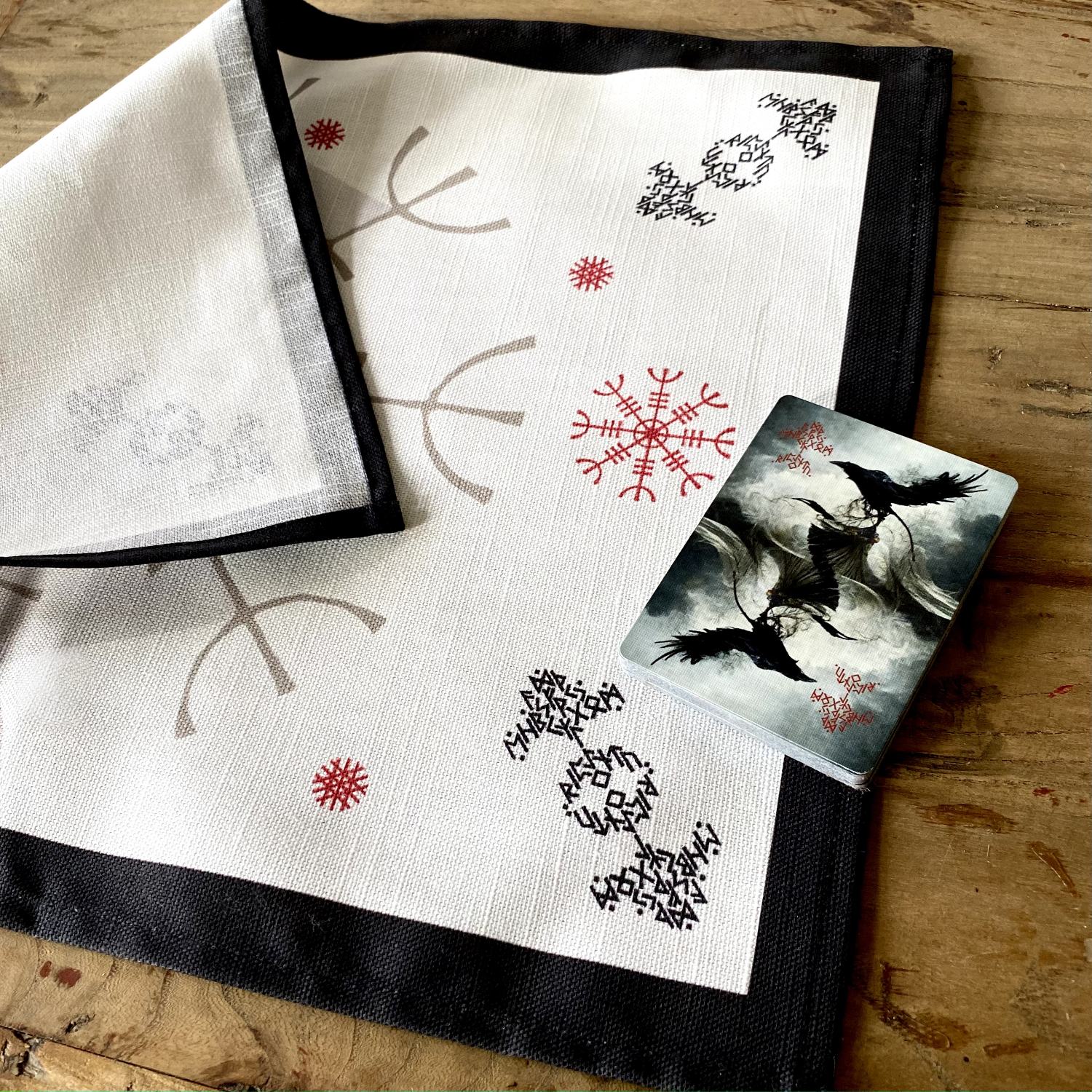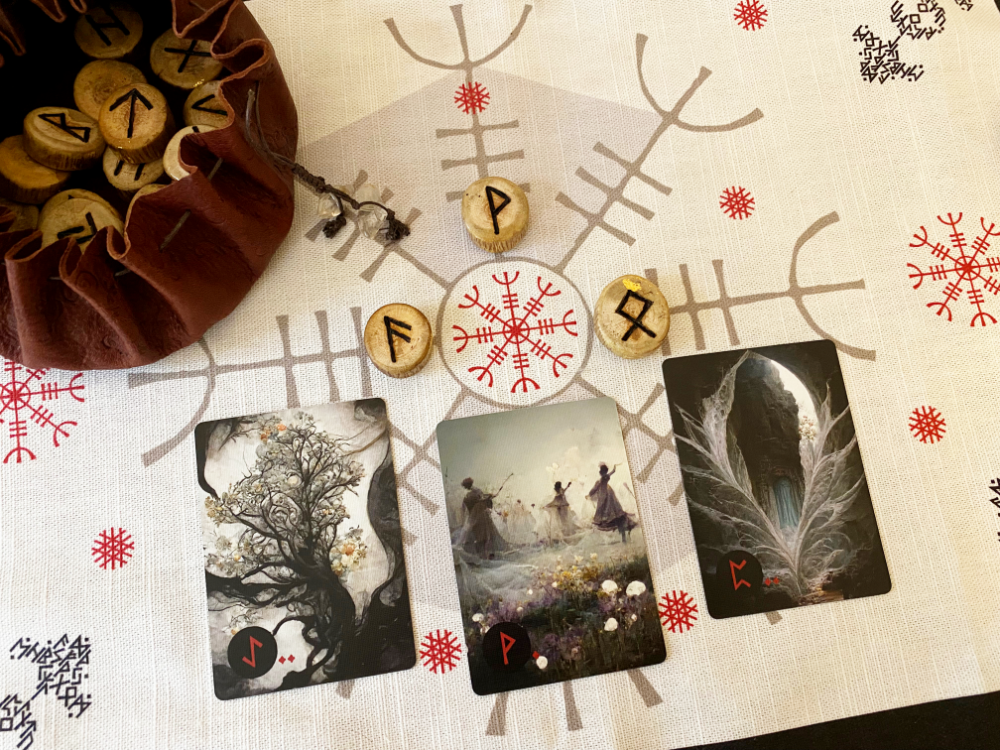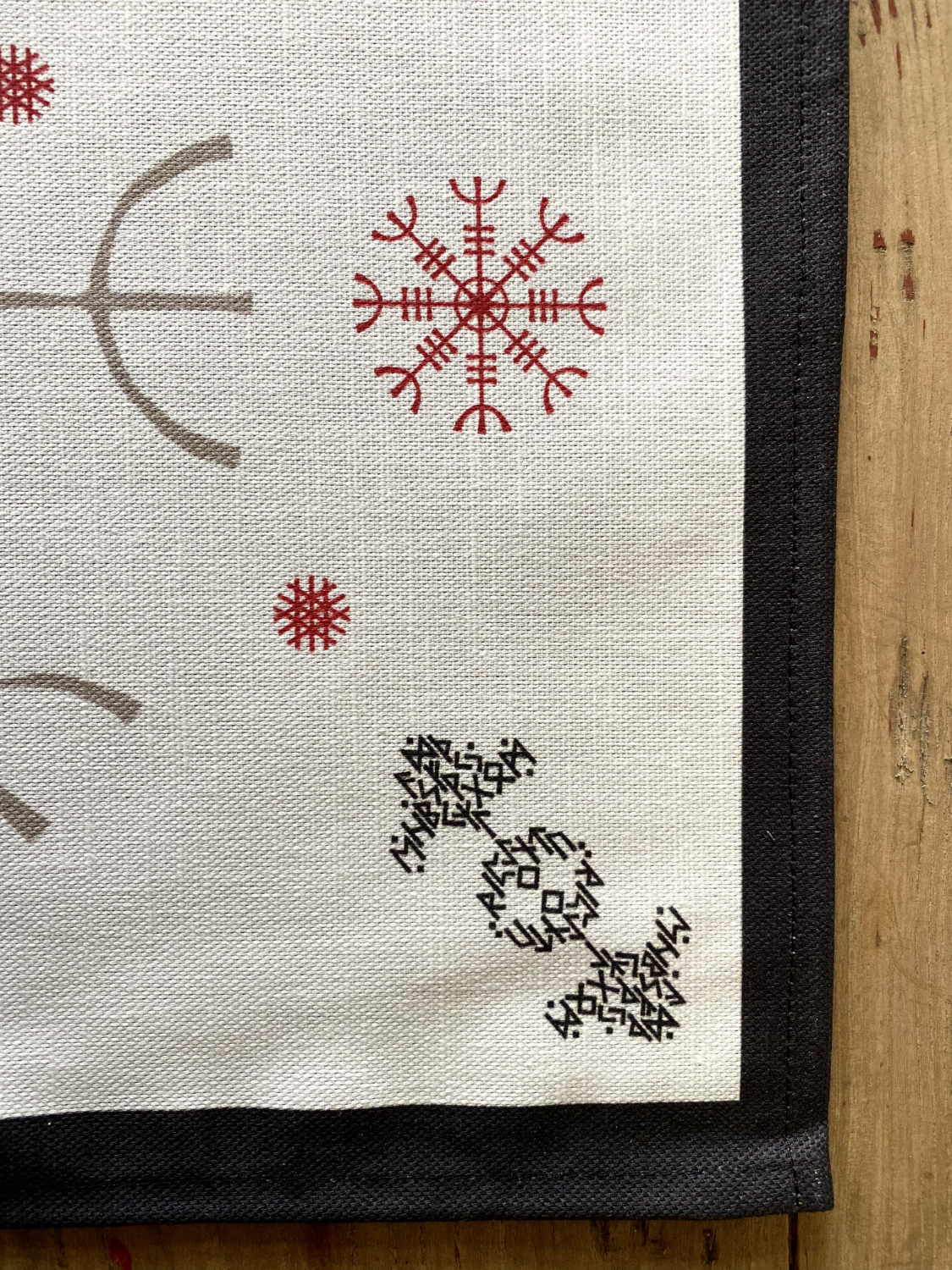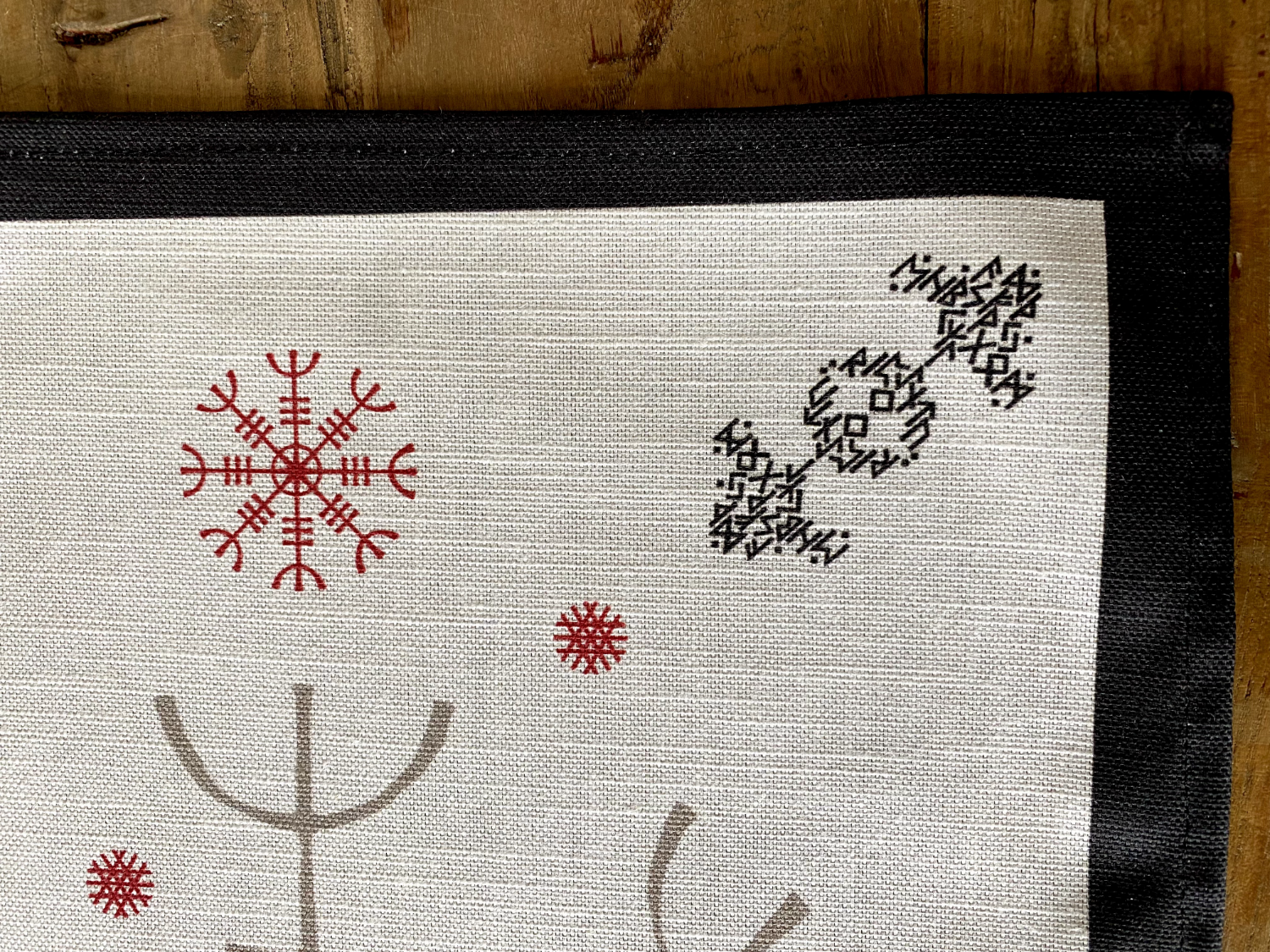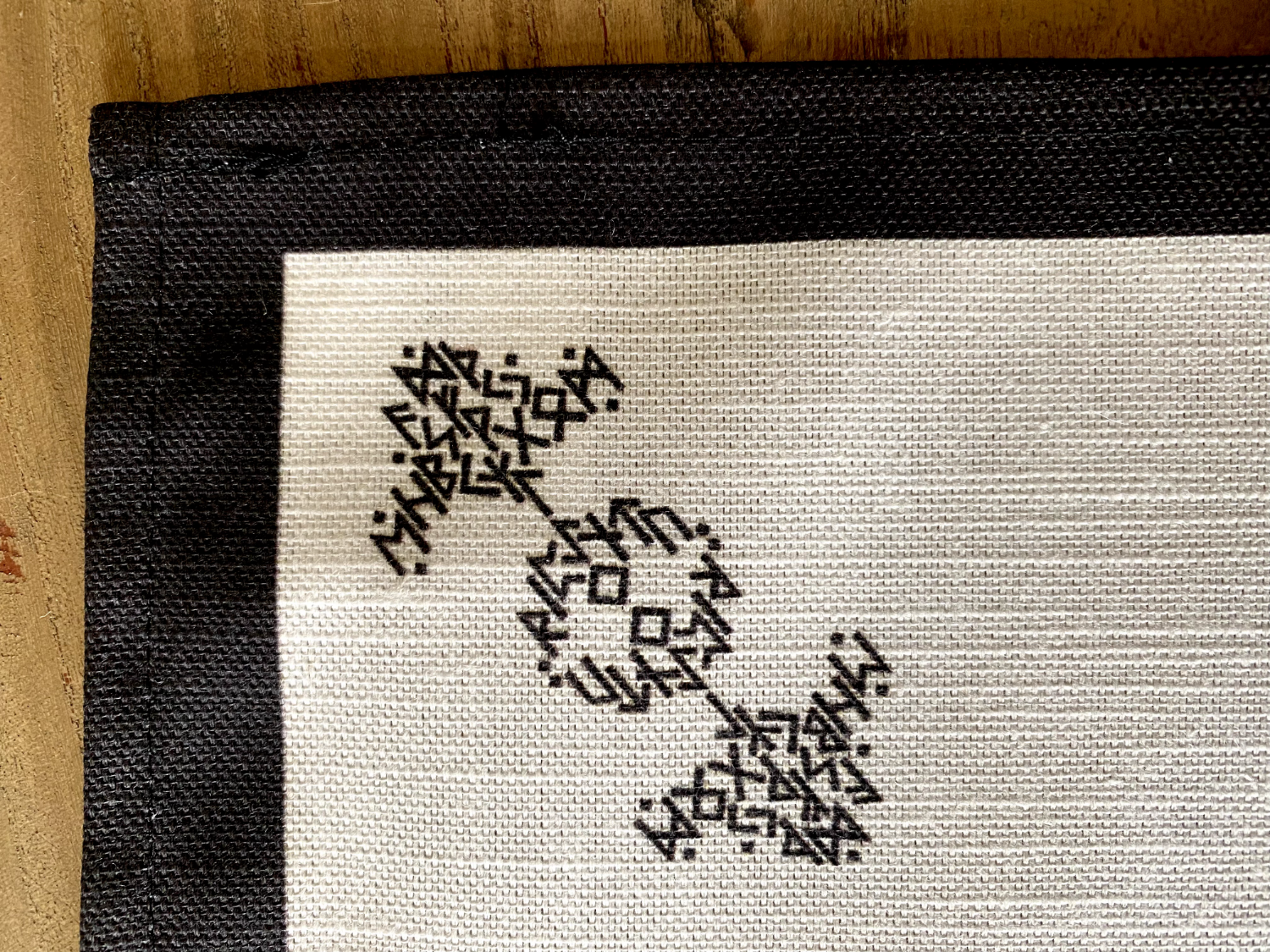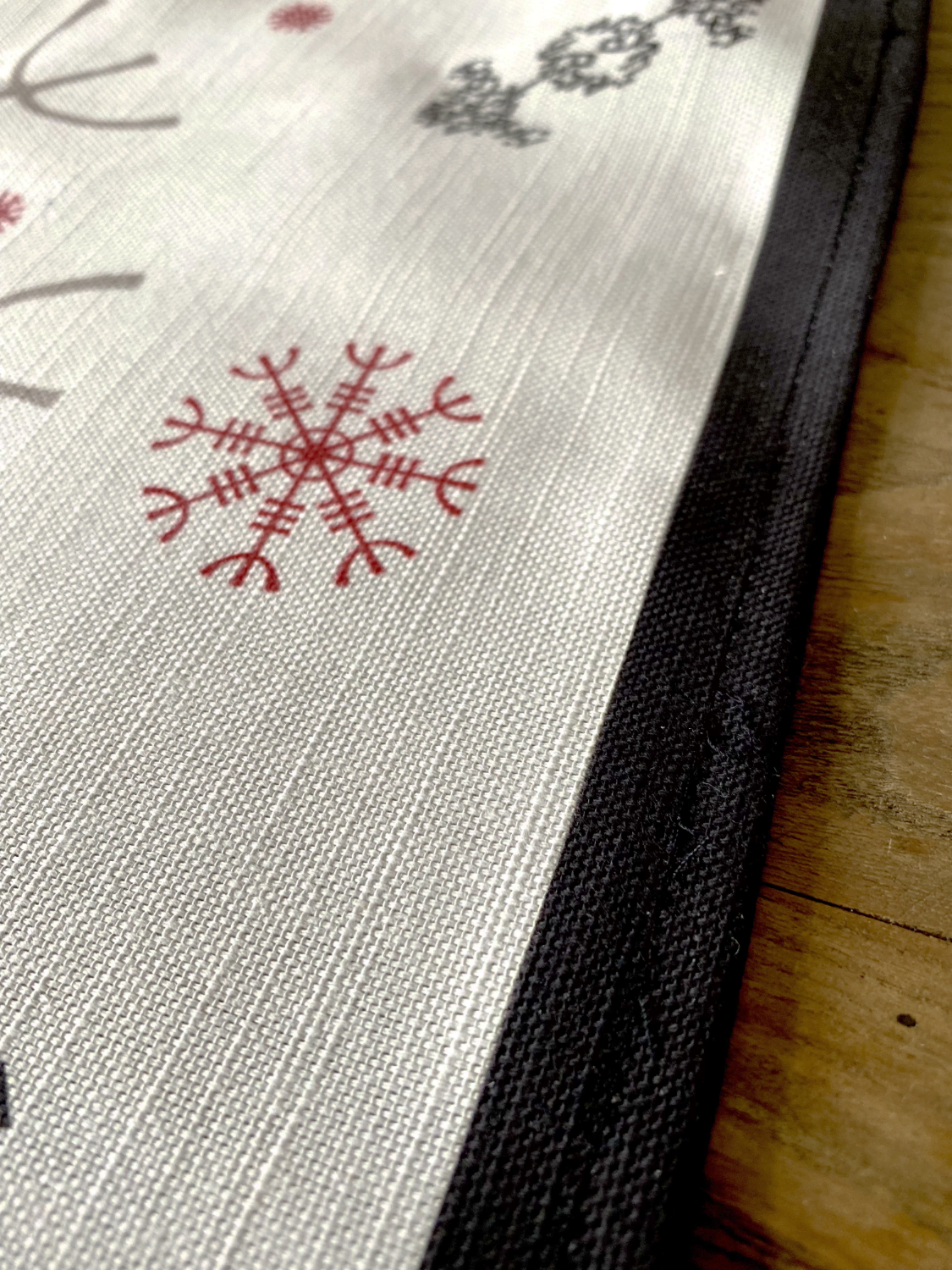 SECONDS: Rune Dreams divination cloth
£13.50
Regular price
£20.00
DESCRIPTION
I designed this rune divination cloth for the Rune Dreams Kickstarter campaign in December 2022.
Due to a production error, there was a limited number of these cloths where the edge sewing was not completed to my expected standard. The printed pattern on the fabric is still as it should be, so if you're okay with imperfectly sewn edge, you may consider a rune cloth like this at reduced cost.

The centre motif shows the magical stave Helm of Awe (Aegishjalmur) in grey, and three smaller ones in red along the mid-line, which can be used as placements for a 3-card reading.
Nine circular 'Web of Wyrd' patterns in red around the cloth symbolise the nine realms in Norse mythology and can be used as placements for up to a 9-card reading. The grey areas extending up and down from the centre point can be viewed as conscious/unconscious influences especially if casting runes has them land on these areas. 
The mirrored Yggdrasil patterns consisting of all 24 Elder Futhark runes in the corners can be included in a reading as per your needs, whether assigning natural elements (Air, Fire, Water, Earth) to them, or as time-based influence (past/future, inner/outer).

You will receive:

1 Rune divination cloth, 46.5 x 32cm. Material: natural cotton/linen blend.

 

Please note there are imperfections in the sewing of one or two edges in each cloth.

NO cards or runes are included with this divination cloth. Cards and runes shown in photos are for illustration purposes only.

You will receive this divination cloth securely packaged, and gift-wrapped at no extra charge.
Recently Viewed