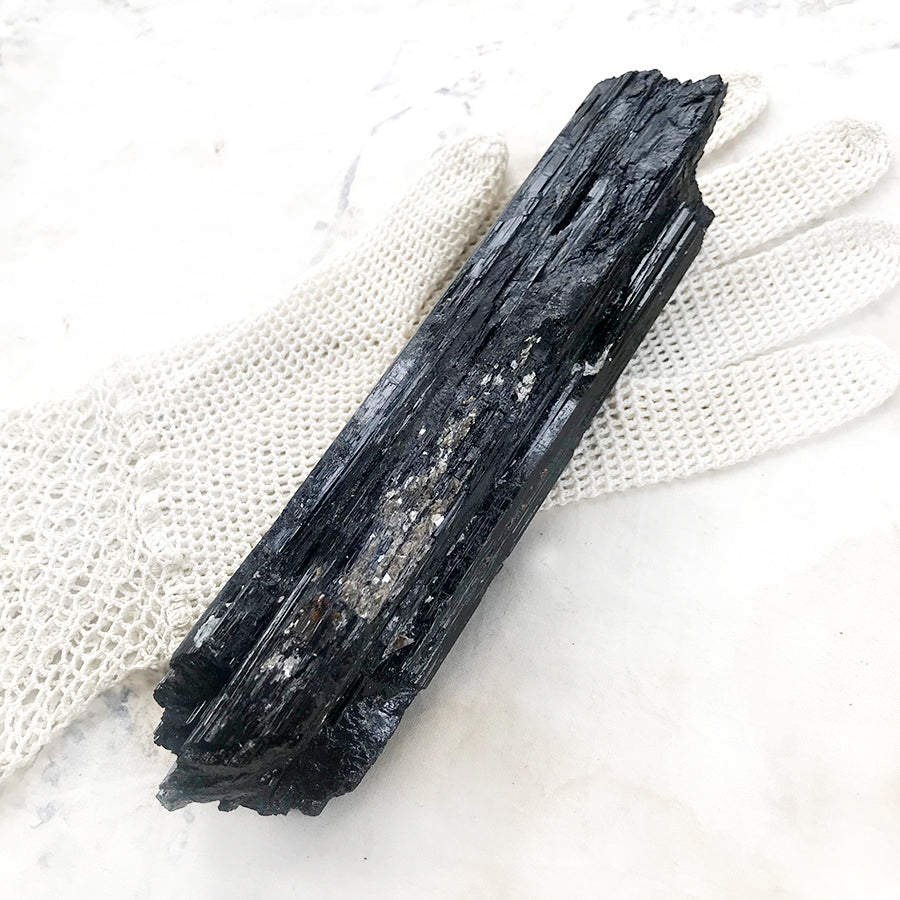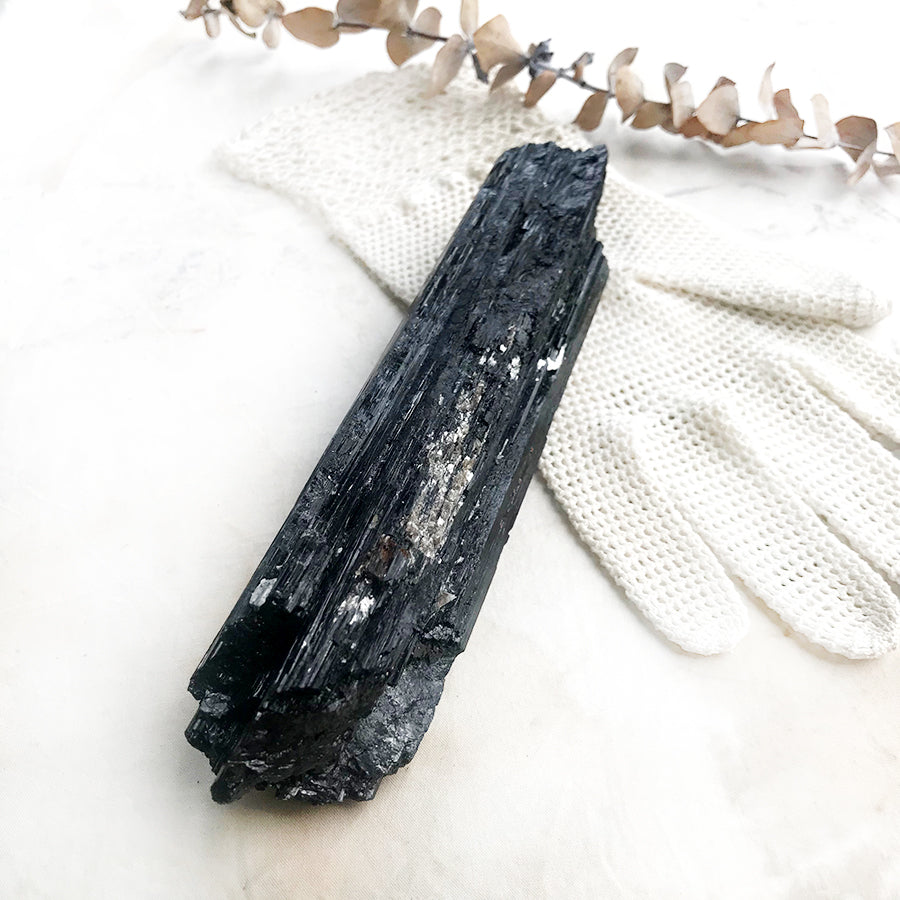 Raw Black Tourmaline (large)
Raw, natural piece of Black Tourmaline, quite a large piece at nearly 7" long. One of the most useful crystals to have around your living space, especially near electrical equipment and computers or by your entrance door. Excellent grounding crystal for meditations, and could also be used in larger scale crystal grids or in gridding your house or work space.

The length of this Black Tourmaline is 17 cm (6.7") and its width is approx. 4 cm (1.6")

You'll receive this crystal treasure securely padded and wrapped to protect it on the postal journey. Gift-wrapped at no extra charge.
~
BLACK TOURMALINE (aka Schorl)
One of the most well-known protective stones, shielding its user from negativity. A shamanic stone used for grounding during vision quests. Empowering for those who work in challenging environments. Purifies and transforms denser energies into lighter vibrations and is also detoxifying for the body. If you're sensitive to electromagnetic smog, you may get relief by wearing black Tourmaline.
Recently Viewed