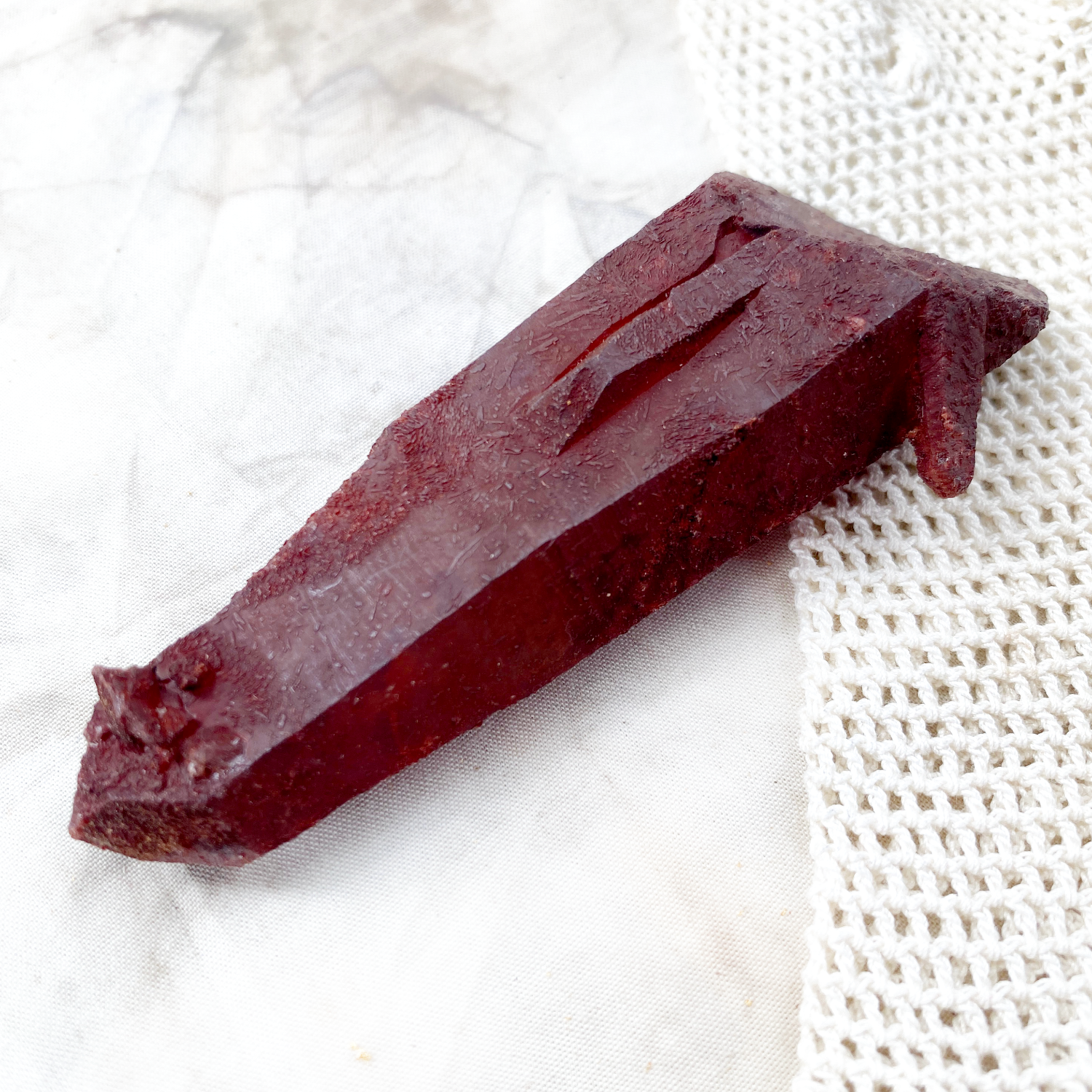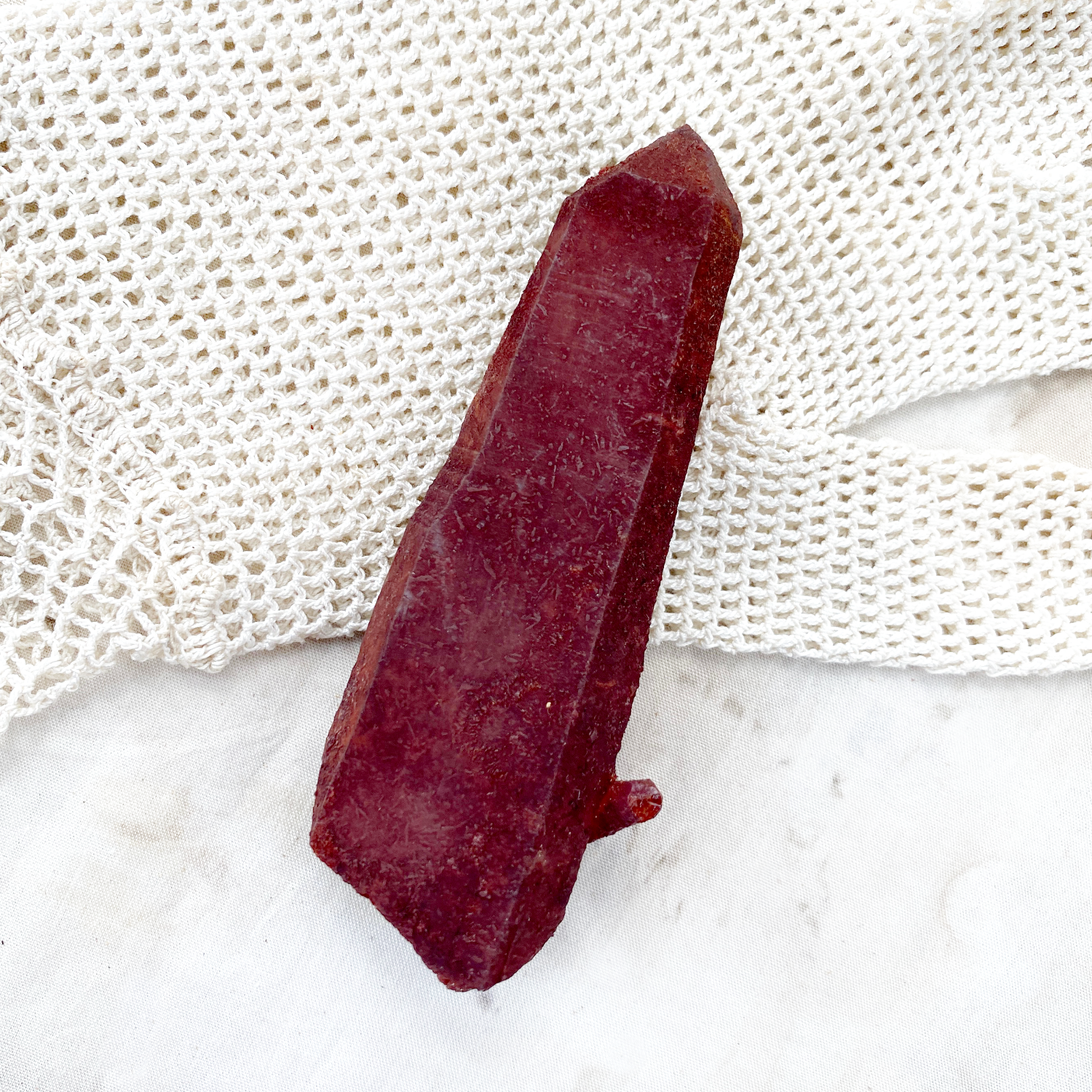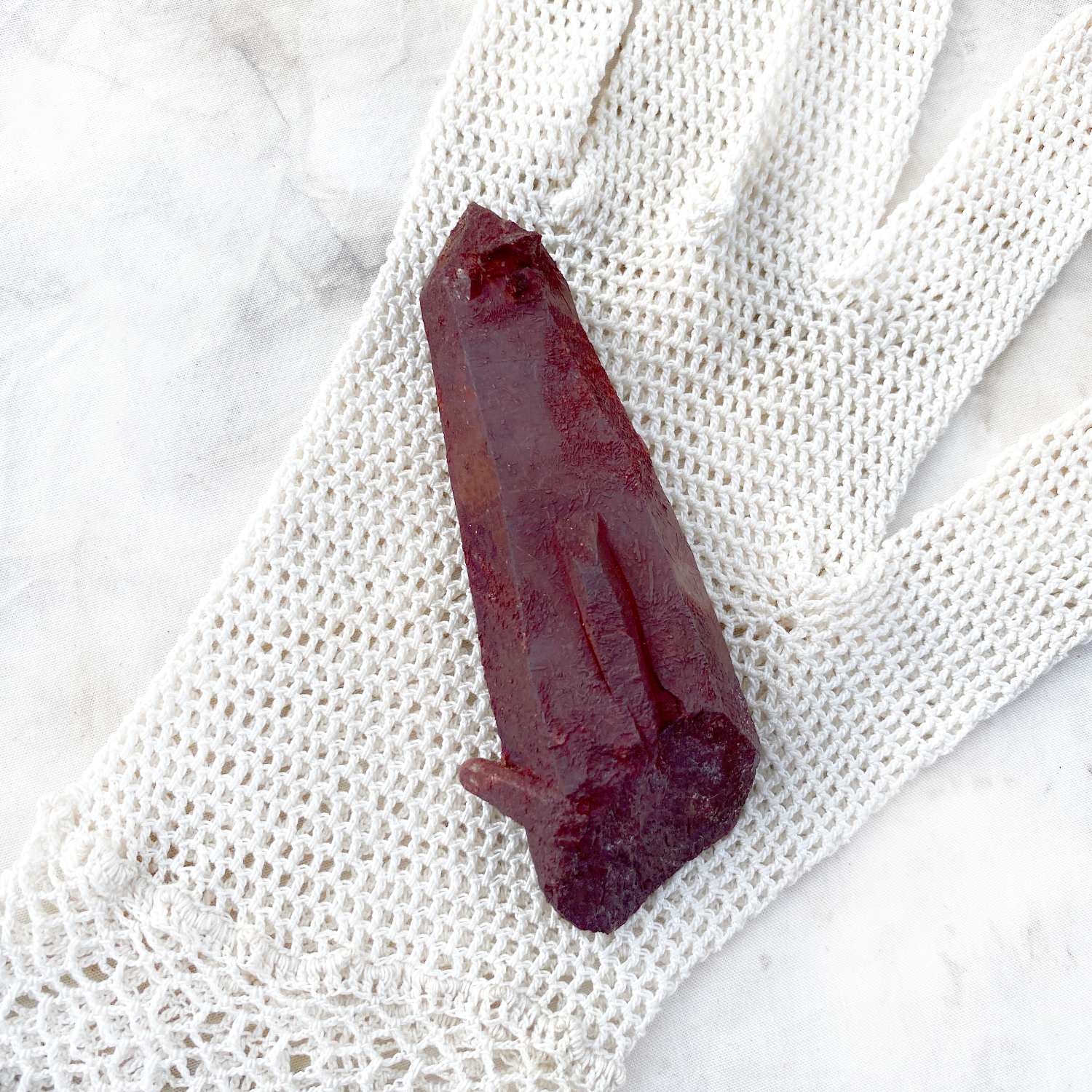 Raw naturally etched Quartz point encrusted with Hematite
Here's an unusual find that the discerning crystal collector will enjoy examining... A raw, natural Quartz point that's fully covered with a coating of Hematite. This one is not a sparkly beauty, but a mysterious crystal elder that won't open its secrets to just anyone. You will need to explore the etched markings on its surface, get to decipher them like a forgotten ancient language. Have a go and place this crystal next to another in your collection, and observe how their energy interacts.

The length of this Hematoid Quartz point is 9 cm (3.5"). This crystal point also includes what is called a 'student' formation, a smaller crystal point attached to the main point.
You'll receive this crystal treasure securely padded and wrapped to protect it on the postal journey. Gift-wrapped at no extra charge.

*Ships from England, UK*
~

HEMATOID QUARTZ (Hematite included Quartz)
Supports self-esteem, self-confidence, courage and will power. Grounding and balancing energy, easing fears and worries. Highly protective, helps in maintaining your auric shield. Grounds higher spiritual energy into the body, enabling you better manifest your dreams into reality.

ETCHED QUARTZ: Recognised by surface abrasions that look symbolic of writing, like unknown 'hieroglyphics', this type of crystal is said to contain and transfer wisdom from ancient civilisations, including healing methodology. An etched Quartz usually appears in one's life when it's time to gain a new level of understanding to advance on one's soul journey.


Recently Viewed