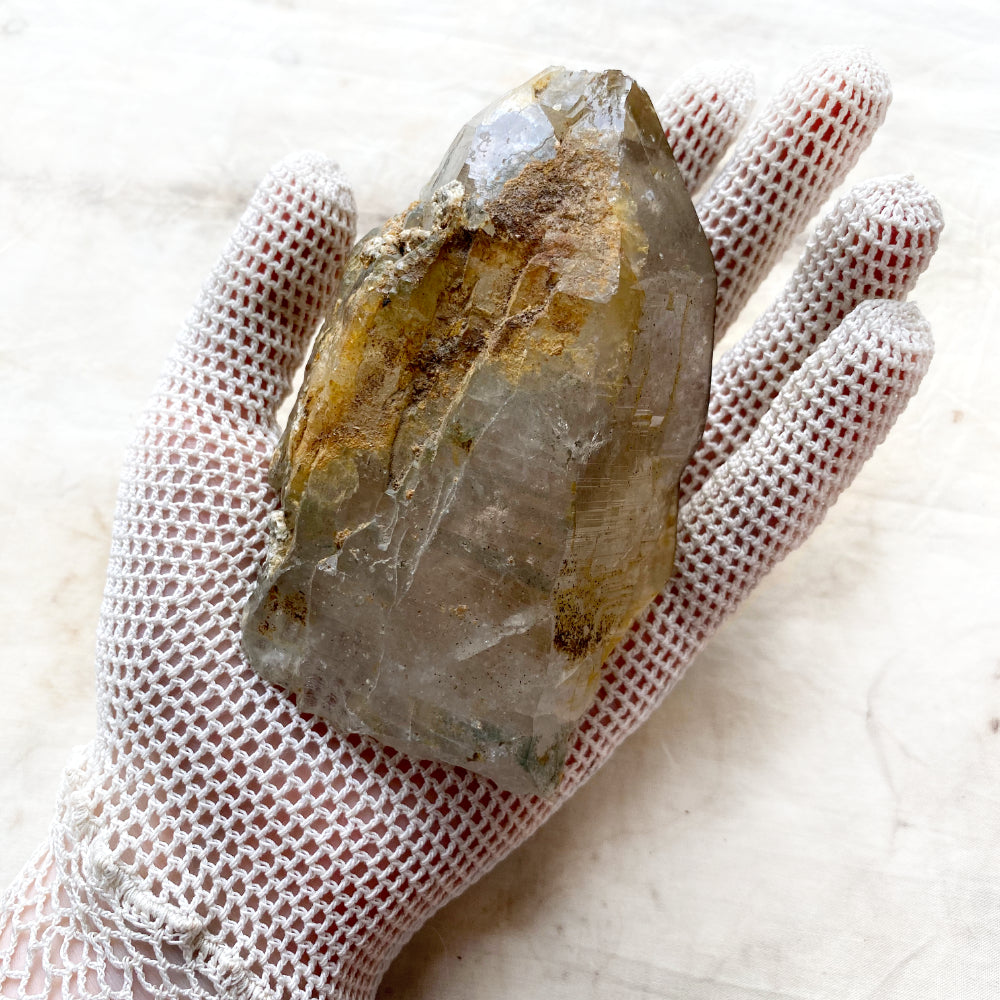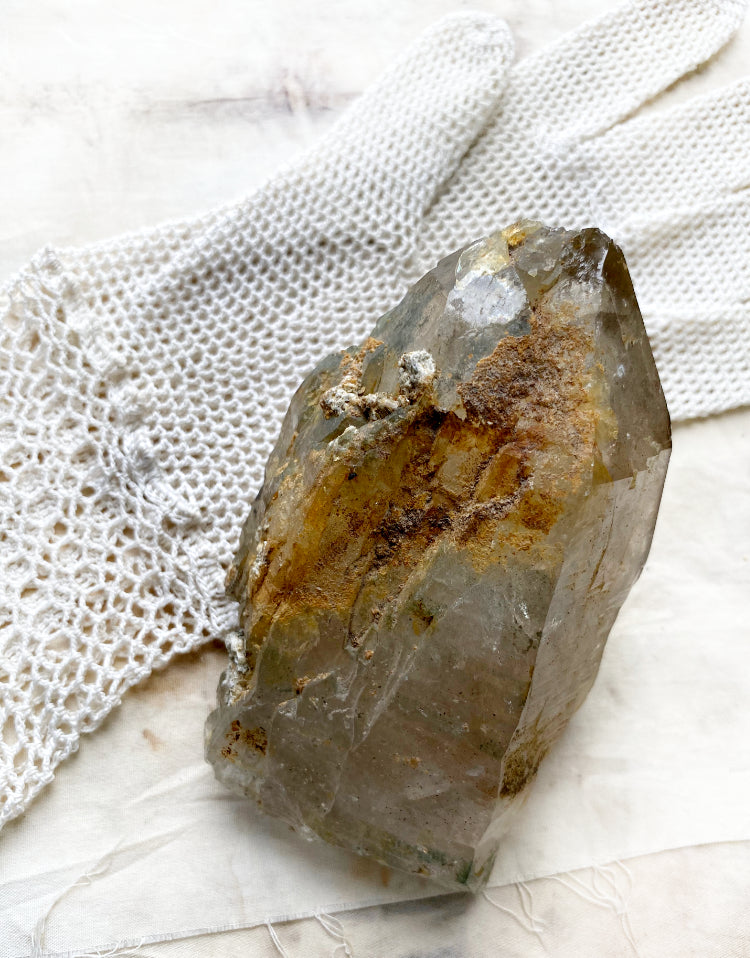 Raw, lightly smokey Quartz with elestial markings
Wonderful crystal spirit for lovers of raw and natural specimens. Free-standing on a slant, you could point this beauty to a specific direction in your living or working space, as energy support and companion to maintain high frequency. 

The longest dimension is 10 cm (3.9") and the crystal is approx. 6.5 cm (2.6") at its widest. In addition to its elestial markings, this one also displays some iron oxide and chlorite inclusions.
You'll receive this crystal treasure securely padded and wrapped to protect it on the postal journey.

~
SMOKEY QUARTZ
A grounding and calming stone that elevates moods and dissipates negative emotions. "A Stone of Serenity", it is comforting and protective for one's aura. Smokey Quartz is thought to assist in creative endeavours and also in setting personal boundaries. Offers protection against electromagnetic rays. A good healing stone for improving general feeling of well-being. Relieves anxiety and worry, wards off confusion. Shielding crystal to create a calm, safe environment.
IRON OXIDE IN QUARTZ
Expands universal awareness, supports physical healing process and enhances meditative practice. Helps staying grounded, increasing self-confidence.
CHLORITE IN QUARTZ
Known as 'Quartz of Compassion', this is a purifier crystal. Chlorite is cleansing to the aura, chakras, and energy meridians. Elevates one's vibration higher than that of illness. Can help one visualise and create a more positive future, financially, emotionally, physically. Helps to resolve issues of the heart and remove blockages and resistance so one may acknowledge, forgive, release, and move forward. Great in space clearing, to ward off chaotic, negative energy.
Recently Viewed