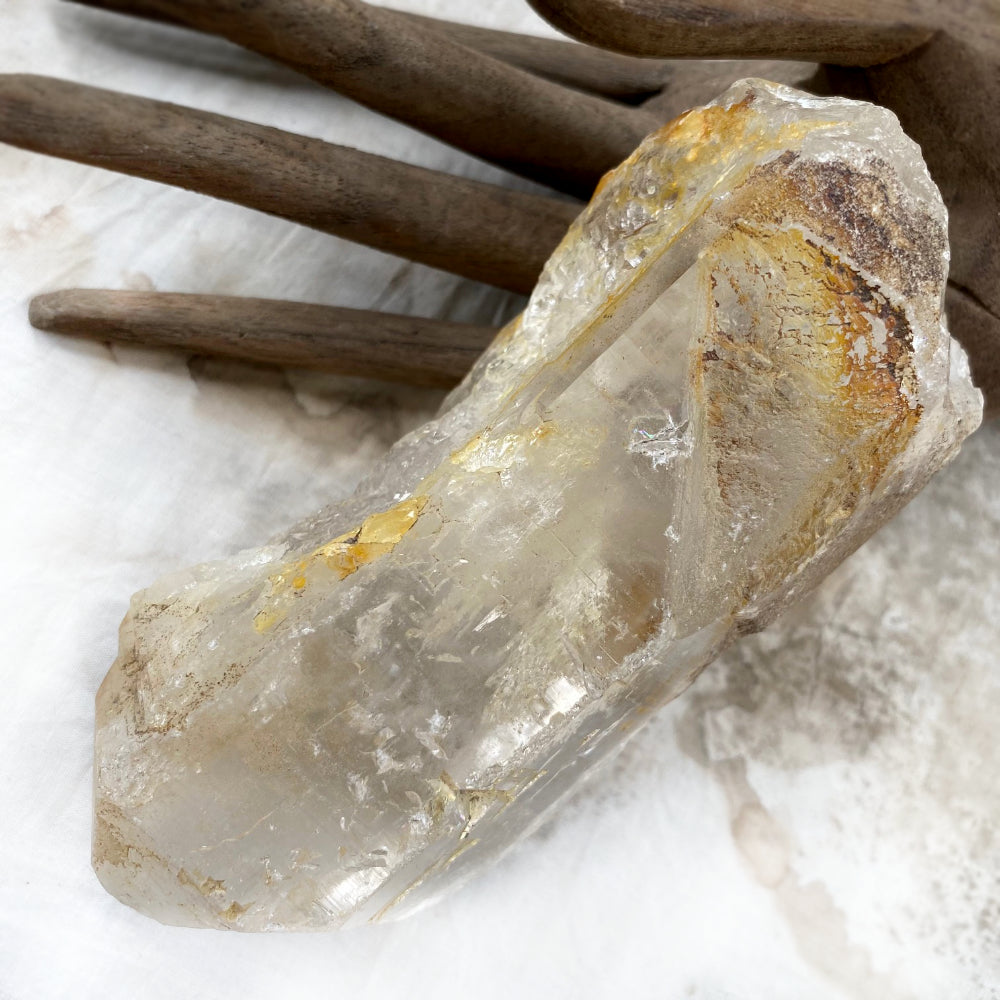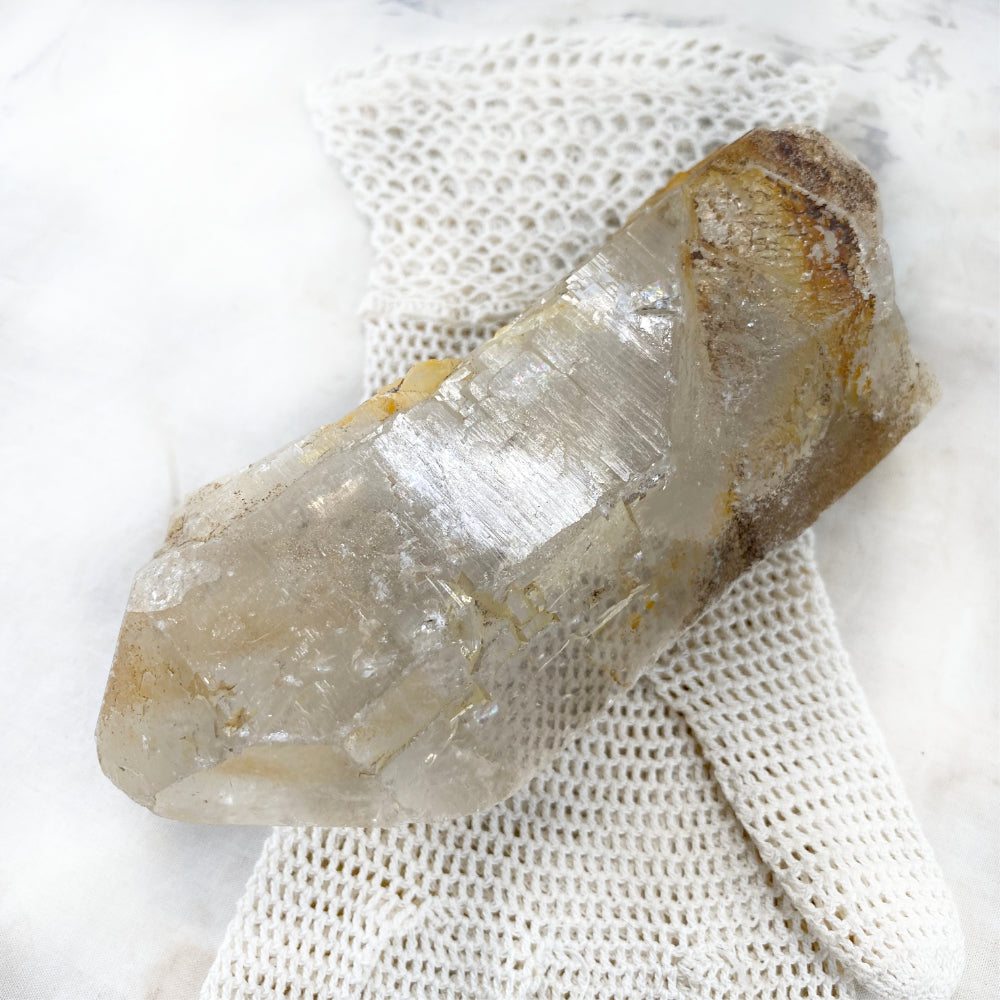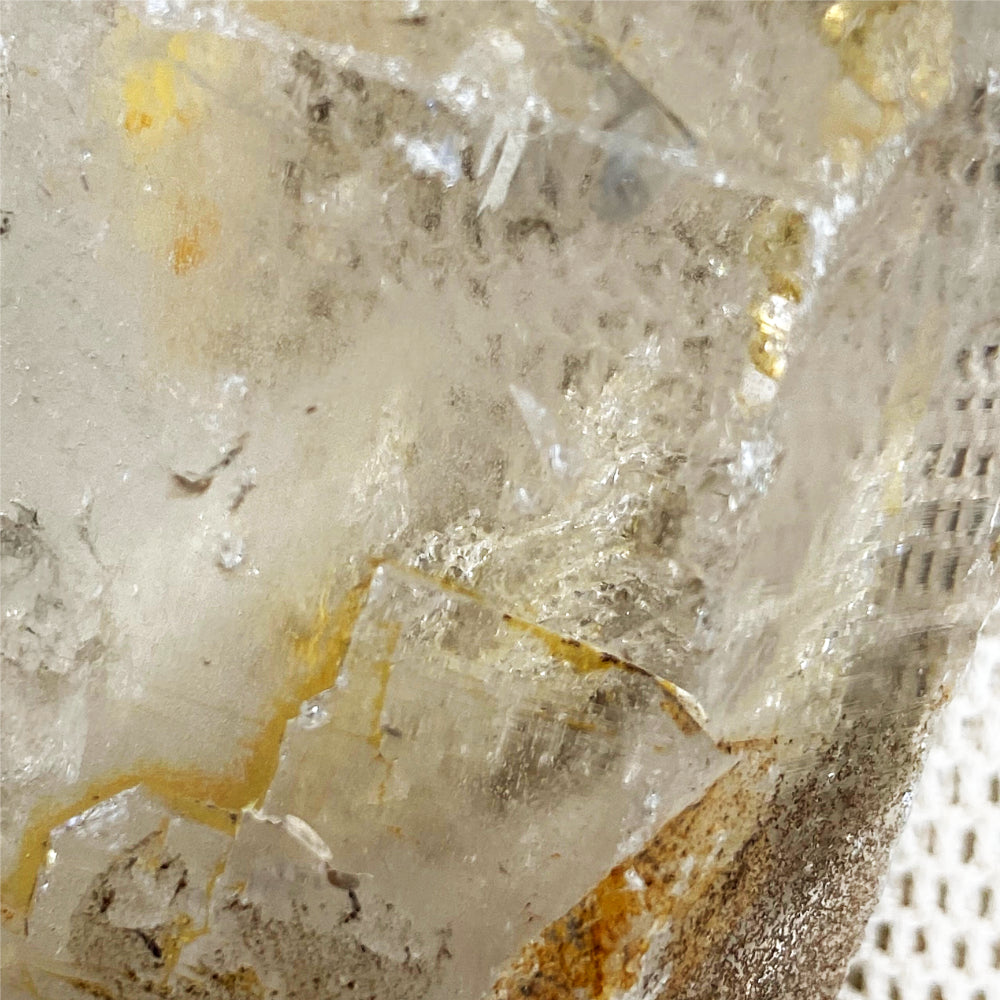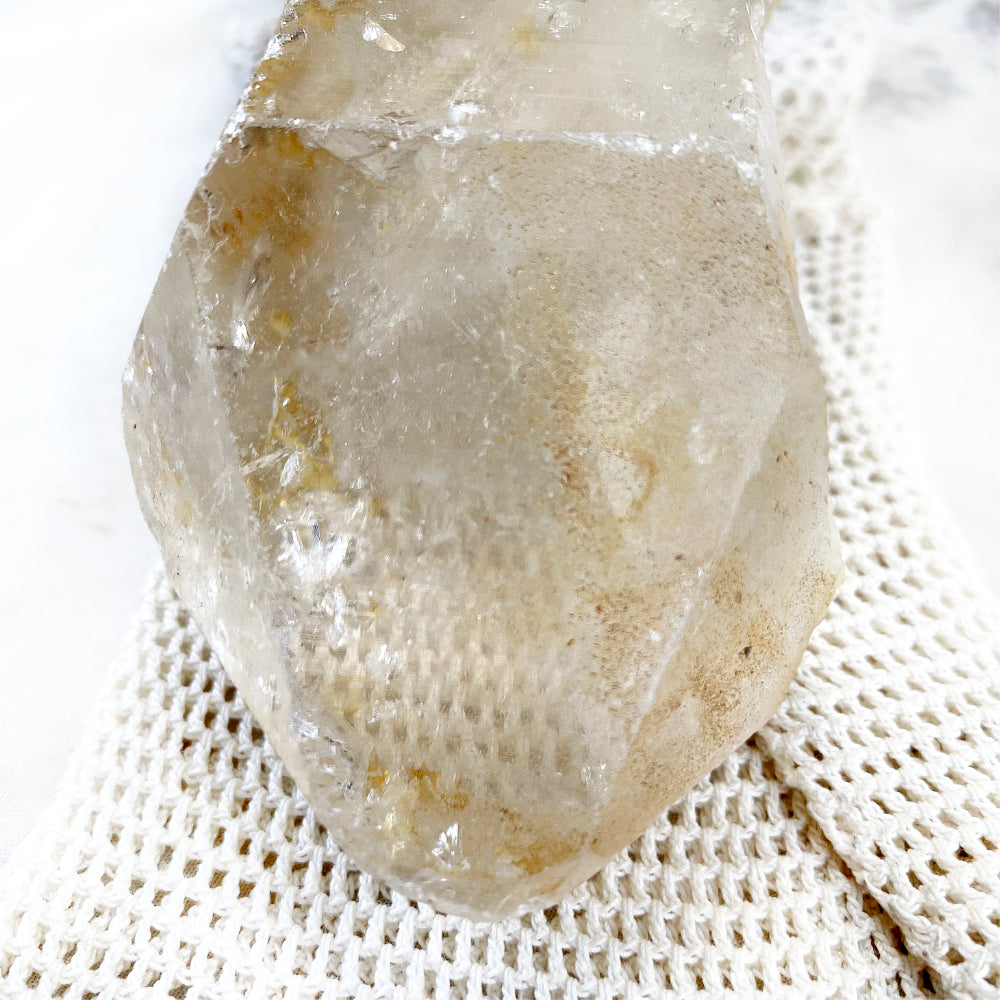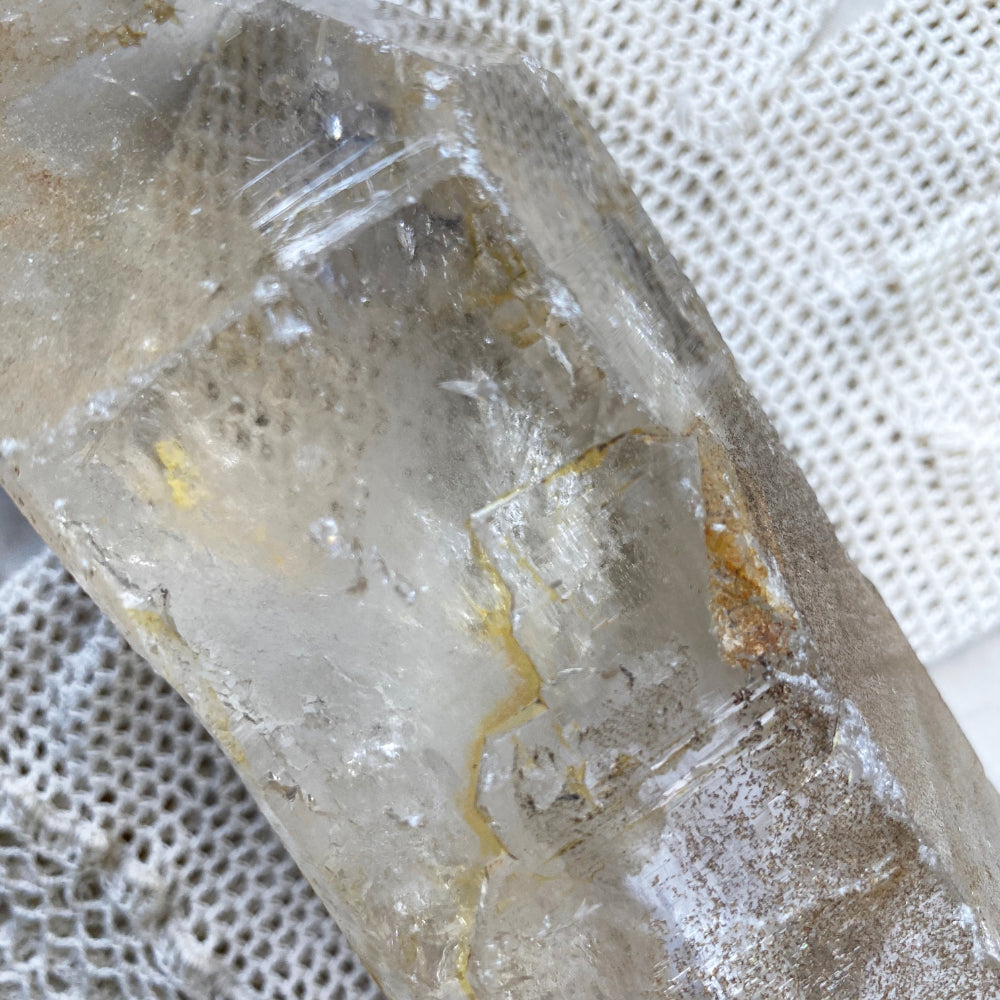 Raw, self-healed Quartz with elestial markings and rainbows
Large, magnificent crystal spirit for lovers of raw and natural specimens. There's a large lightning-struck formation along one side of this crystal, all self-healed with an elestial texture and patterning now extending all across this 'wound'. You'll find several rainbows, some 'golden healer' hues and an all-round pure vibe. And when you peer right into the crystal, you can spot a formation that resembles angel's wings. The last photograph attempts to capture it at the centre point, but you can truly only appreciate it fully when holding the crystal!

The longest dimension is 13.5 cm (5.3") and the crystal is approx. 6 cm (2.4") at its widest. 
You'll receive this crystal treasure securely padded and wrapped to protect it on the postal journey.

This is a weighty crystal at 605 grams (1.3 lbs) so please note the shipping cost if you are ordering from outside of the UK.
~

This crystal is all of this and more...
ELESTIAL QUARTZ (also known as Jacare Quartz, Skeletal Quartz)
Elestial crystals carry deep spiritual healing energy. They have a majestic vibe to them. They link multiple dimensions, timelines and levels of consciousness, integrating increasingly higher vibrations of light into its keeper's energetics. When an Elestial comes to your life, you're ready to fully delve into the depths and the heights of your own inner wisdom, which accelerates your spiritual progress. Attuned to the angelic domain, elestials make great crystal companions that will no doubt journey with you for long-term.
LIGHTNING STRUCK QUARTZ (aka Lightning Strike Quartz)
Connecting to all chakras, this high frequency crystal balances one's energy fields, cleansing them of discordant energy. Deeply held emotional patterns, fears and obstacles can be released with the help of this crystal in order to progress on one's soul path. A bridging crystal for consciously directing higher dimensional energies in healing work.
GOLDEN HEALER QUARTZ
Crystal of the Golden Ray, raising one's energy vibration / frequency. Facilitates spiritual communications across distances. A master healer that works multi-dimensionally. Strengthens the third chakra, uniting one's own will with divine will. Promotes a positive outlook on life.
Recently Viewed