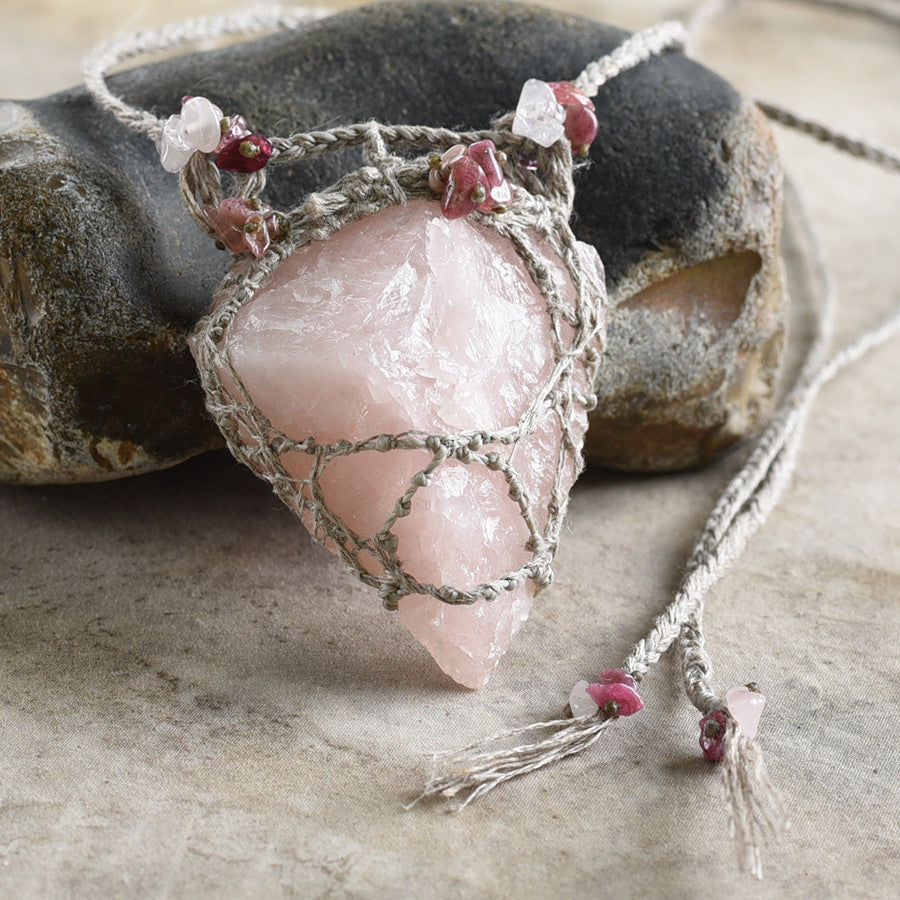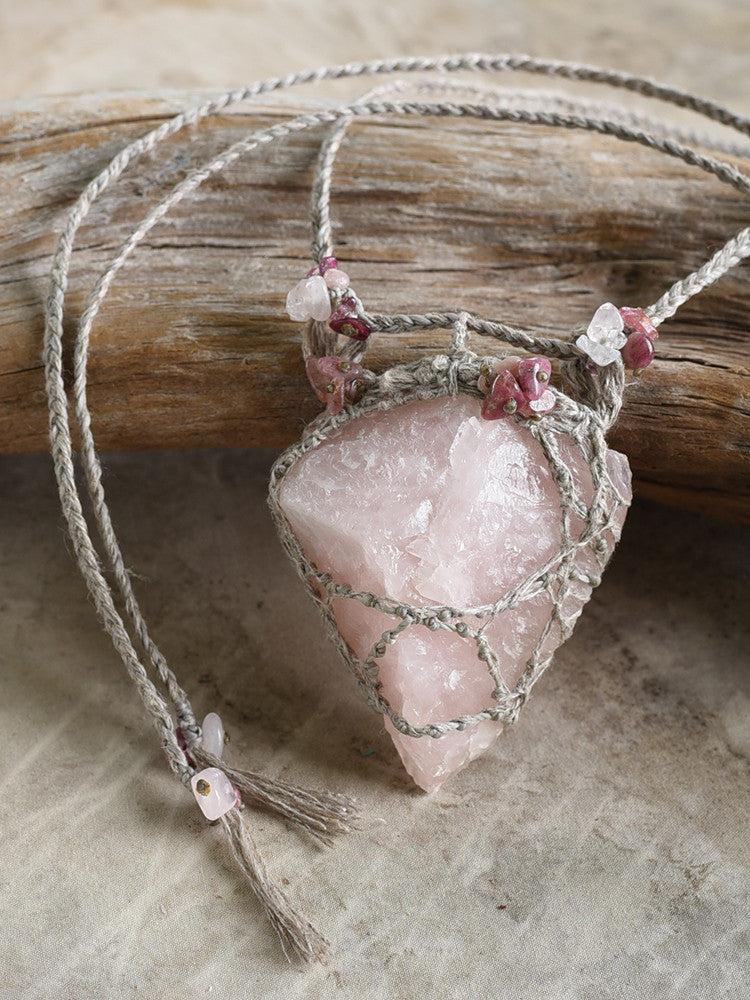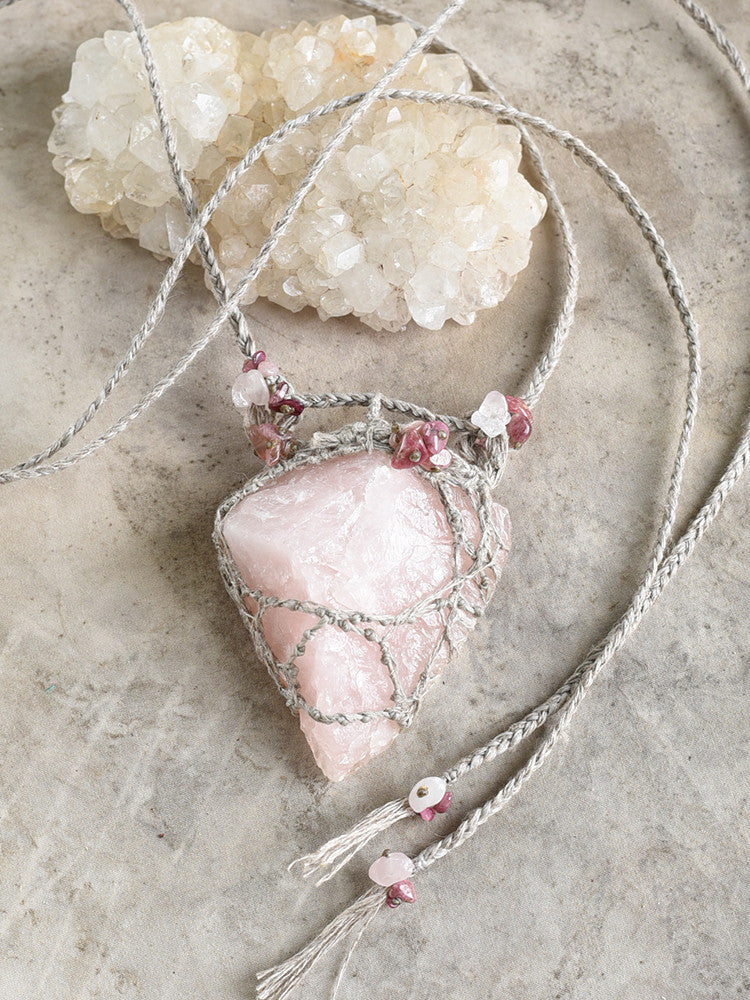 Rose Quartz talisman with Rubellite, in organic linen braid
DESCRIPTION
Crystal healing talisman with large, rough cut Rose Quartz. This triangular shape crystal attaches to a necklace braid of un-bleached, organic linen thread, combined with grey micro-macrame cord. The highlighting crystals within the linen braid are Rubellite (Pink Tourmaline). The long necklace braid ends are decorated with the same highlighting crystals and are left open so you can tie the stone to hang at your chosen height. As a colour, 'Rose Quartz' also happens to be very fashionable at the moment, as it was declared the Pantone Colour of the Year 2016!
Please note that this Rose Quartz is not a small crystal.  Approx. 6 cm (2.4") tall and 5 cm (2") at its widest. The thickness is approx. 1.5 cm (0.6").
There are no metals in this necklace so would be particularly suitable for those with metal sensitivities / metal allergy, energy workers and those who simply prefer not to wear metal.
You'll receive this crystal healing necklace in one of my fabric draw-string pouches, great for the safe-keeping of the necklace. Gift-wrapped at no extra charge.
CRYSTAL PROPERTIES
ROSE QUARTZ
Powerful love stone, love that is all-encompassing and unconditional. Vibrates its loving energy to all chakras, offering gentle healing. Soothing and calming. Dissolves anger and resentment. Good for raising one's self-esteem and feelings of self-worth. Balances emotions and is said to support all types of healing.
RUBELLITE (aka Pink Tourmaline)
Considered a rare, valuable crystal, Rubellite (pink Tourmaline) stimulates the heart chakra and life-force energy. A stone of quiet authority, instilling peaceful vibes in the midst of disputes. Harmonises one's feminine energies and has a nurturing energy. Helps in overcoming fears of lack and supports those who might not feel like belonging in this world to find joy of life.
Recently Viewed