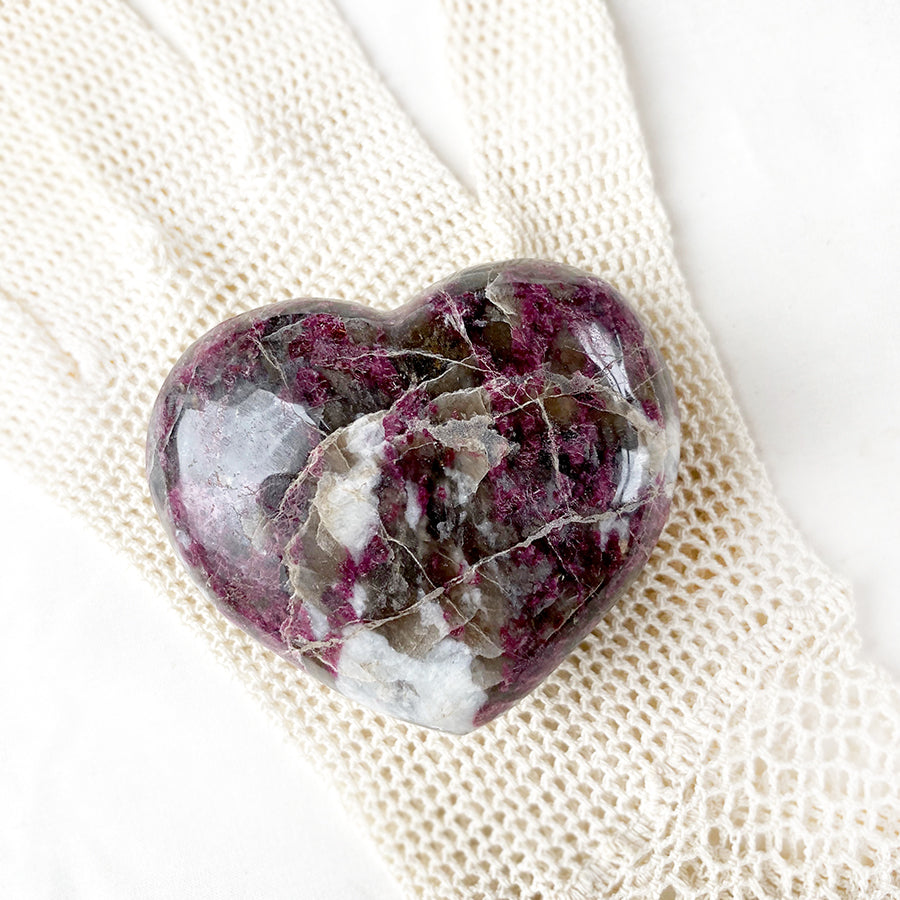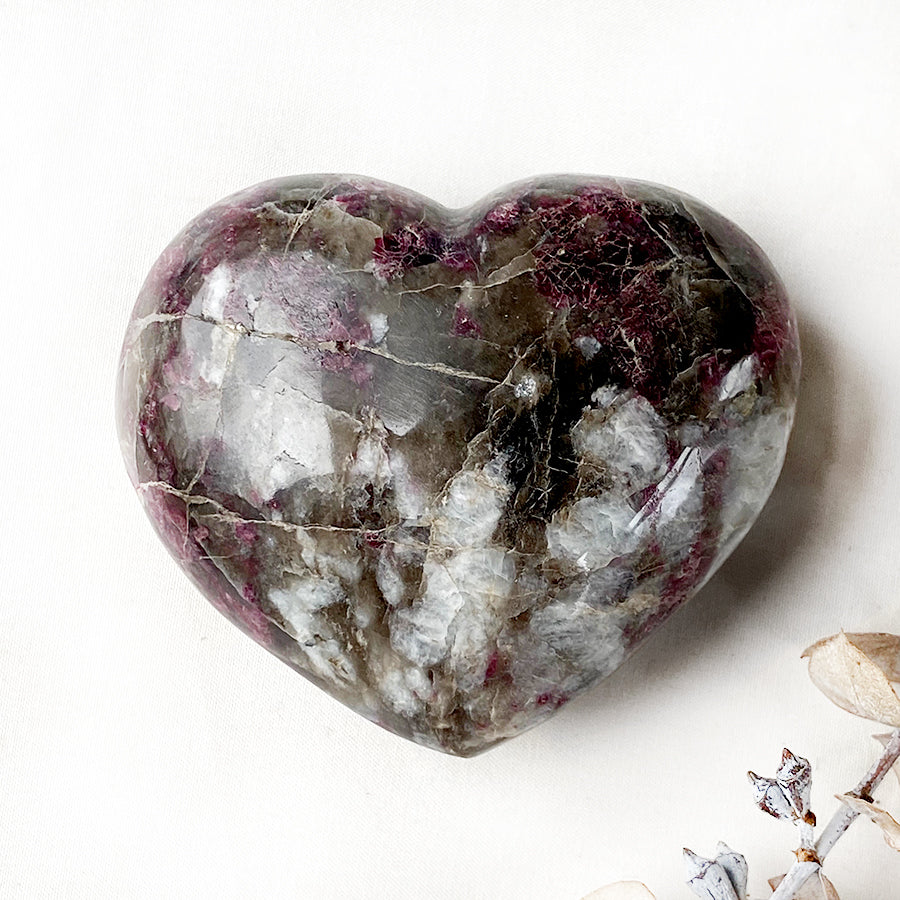 Rubellite polished heart
Beautiful, smooth polished heart of Rubellite in matrix, Rubellite showing as dark red in the pattern. Loving energy for your living space. The two photos show both sides of the stone.
The heart is approx. 7 cm (2.8") wide and 6 cm (2.4") tall.
Weighs 186 g (6.5 oz).
You'll receive this crystal treasure securely padded and wrapped to protect it on the postal journey.
Please note that these hearts occasionally include natural crevices which are not imperfections but part of the natural character of the stone.
~
RUBELLITE (aka Pink Tourmaline)
Considered a rare, valuable crystal, Rubellite (pink Tourmaline) stimulates the heart chakra and life-force energy. A stone of quiet authority, instilling peaceful vibes in the midst of disputes. Harmonises one's feminine energies and has a nurturing energy. Helps in overcoming fears of lack and supports those who might not feel like belonging in this world to find joy of life.
Recently Viewed