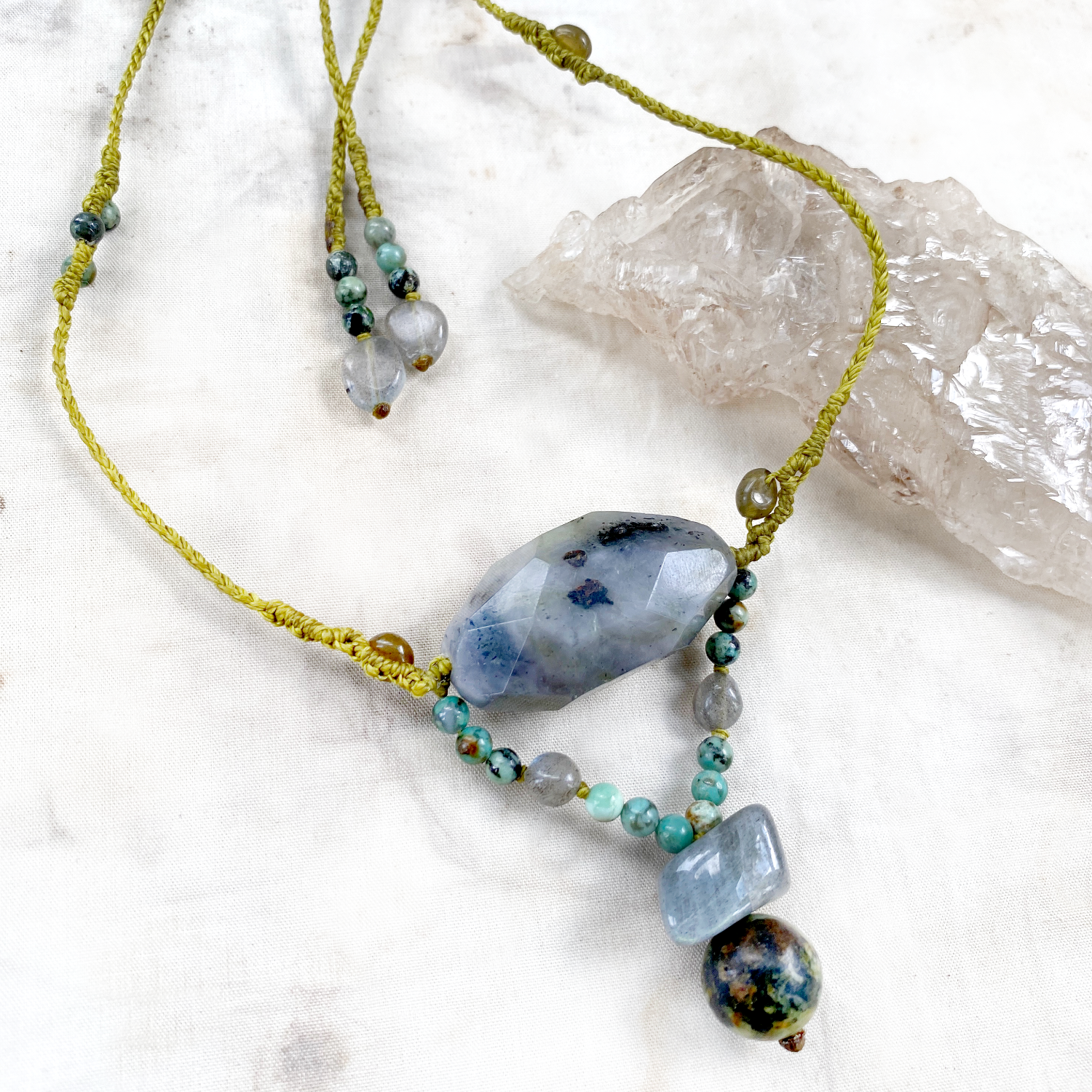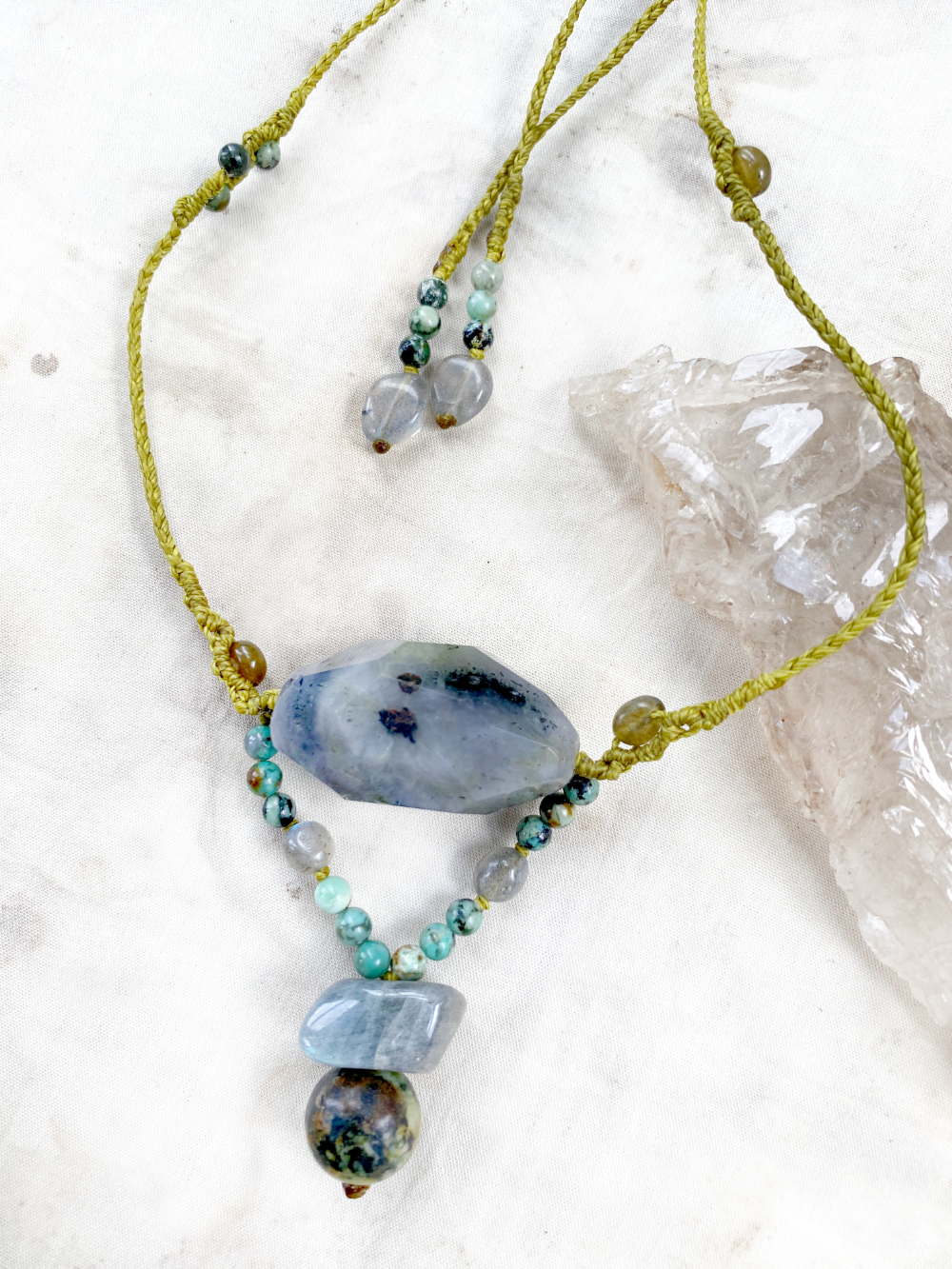 Sage Agate crystal healing amulet
DESCRIPTION
Crystal healing talisman combining the energies of Sage Agate, Labradorite and African Turquoise Jasper in minimally braided necklace of olive green micro-macrame cord. One side of the necklace braid includes a Labradorite detail, the other side a floret of African Turquoise Jasper. The braid ends are adorned with matching crystals.
The Sage Agate is approx. 3.5 cm (1.4") tall, and the total drop from the top edge of the Agate to the base of the Jasper is 6 cm (2.4").
There are no metals in this necklace so would be particularly suitable for those with metal allergy or sensitivity and for energy workers and those who simply prefer not to wear metal.
You'll receive this crystal healing necklace in one of Spirit Carrier's handmade fabric draw-string pouches - great for the safe-keeping of the necklace. Gift-wrapped at no extra charge.

Read here how to take care of your crystal jewellery.
CRYSTAL PROPERTIES
SAGE AGATE
Strengthens and cleanses one's aura, provides psychic protection. Supports in overcoming anger and resentment. Assists in connecting with one's inner guidance and becoming more gentle and loving towards oneself and others. Gently opens the higher chakras.
LABRADORITE
One of the most powerful, versatile crystal tools for healing. Creates an auric shield and strengthens your innate energy and life force, preventing energy leakages. Enhances intuitive abilities and assists in spiritual transformation. Helps the wearer align with their highest destiny and discover their inner worth. Strengthens willpower and brings in new ideas. Often referred to as the 'Stone of Destiny', believed to help you to find your true path in life, and as 'Temple of the Stars', anchoring higher dimensional light into your being.
AFRICAN TURQUOISE JASPER
Calming and soothing stone that creates a feeling of tranquility and comfort. Encourages personal growth, opening the mind to new ideas and possibilities. Also known as an abundance stone.
Recently Viewed